The UFC is hotter than ever and the most recent fight announcements for their New York City debut on November 12, will only take the company to another level.  For fans and pundits who have been eagerly waiting to learn the main event for UFC 205 at Madison Square Garden, the wait is over.
Late Monday night, UFC President Dana White announced that Eddie Alvarez would be defending his Lightweight Championship against Featherweight Champ Conor McGregor.  He will be attempting to make history and become the first fighter in UFC history to be a champion in two divisions simultaneously.  Some insiders may argue that McGregor does not "deserve" the title shot, but he is the biggest star in MMA and will literally draw millions of eyeballs to this gigantic card.  The media and attention that McGregor will generate will be something truly ground-breaking for himself and the UFC.
Most recently, McGregor came off a tough win over Nate Diaz in August, which was the most purchased pay-per-view ever for the UFC.  With the hype of the NYC debut and his attempt at making MMA history this show may do even better.  Meanwhile, for Alvarez this is the biggest fight of his impressive career.  Most recently, he won the 155 pound crown from Rafael dos Anjos back in July.  On paper, the fighters are similar in size and often have exciting fights; in other words expect fireworks when these guys get in the cage.  Interestingly, early oddsmakers are listing McGregor as a slight favorite.
Other big fights for UFC 205 have also recently been confirmed.
Tyron Woodley will defend the welterweight title against Stephen "Wonderboy" Thompson.  For Woodley, this will be his first defense since winning the championship in a slight upset over Robbie Lawler at UFC 201 in July.   Thompson will be getting his first title shot and will look to his unorthodox striking to seal victory.  He is coming off wins against Johny Hendricks and Rory MacDonald.
In the third championship fight on the card, Joanna Jedrzejczyk will defend her strawweight title against Karolina Kowalkiewicz.  Both fighters are undefeated in professional MMA and look to lay claim to moniker "greatest Polish fighter of all time."  All joking aside, these women both come to fight and have some of the more technical striking in all of the UFC.
In addition to the three championship fights the rest of the card is loaded with big fights, like; Donald Cerrone vs. Kelvin Gastelum, Miesha Tate vs. Raquel Pennington, Frankie Edgar vs. Jeremy Stephens, and Tim Kennedy vs. Rashad Evans.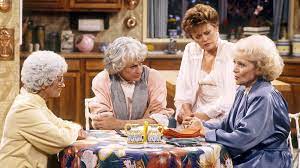 Also, the once rumored match of former Middleweight Champ and New York's own, Chris Weidman vs. Yoel Romero is confirmed as well.
If this card does not get bit by the injury bug, it will be entertaining, fun, and most importantly keep the UFC's new owners happy.
Seriously, this show will be huge, the best, everyone will love it.