Because sometimes your girl is a jerk and wants to trick you leading to: Netflix and Drill.  MERRY CHRISTMAS (eve) from all of us at halfguarded.com (except Brian Coughlin)!
Behold our Netflix and Drill Meme!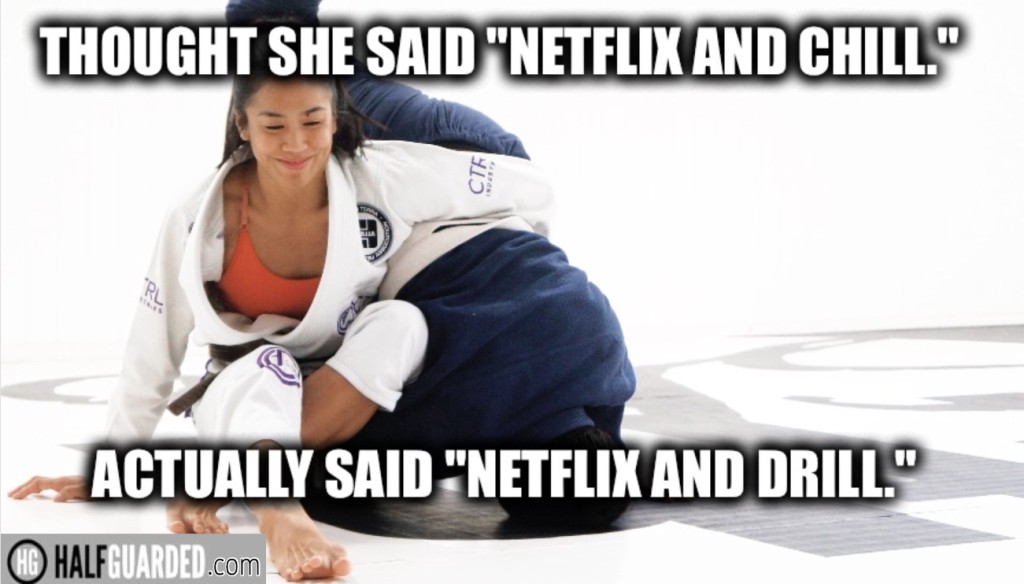 WE MADE A MEME AND I THINK IT'S EVEN A GOOD ONE!
And don't forget, all month long we'll be featuring our 27 UFC Gifts for the Fight Fan in your life post just for you so you can make Christmas easier on yourself while also being a hero!