Under the Mistletoe 
UFC Gifts: a phrase that petrifies mothers.  And with mothers being the primary demographic of this site, we thought we'd make life easier for you when it comes to shopping for the MMA/UFC fan in your life.  Seriously.  First, the easiest way to know if you should get a fighting related gift for a kid is to ask another kid because that kid will know best.  But, we all want to give surprises, act like we've "been paying attention to that fighting stuff" and so on.
What I'm going to do is break things down into categories.  And since I'm anticipating people landing on this who may not know: I'm 32, with the tastes of all 32 year old men – which means those of a 14 year old boy.  I live for MMA/UFC/fighting/"that stuff on the ground."  I'll give a short explanation for why each gift is something someone might want.  And, no, it isn't all expensive: cheap as $10 expensive as $800.
We have things broken down by TOYS and FIGURES; CLOTHING; TRAINING GEAR; and NOVELTIES/MISC.
(Note: if you think it's sexist that we've addressed this to mothers, it half is but also I think dads have an easier grasp of what to buy their sons because they just buy them stuff they personally would want.)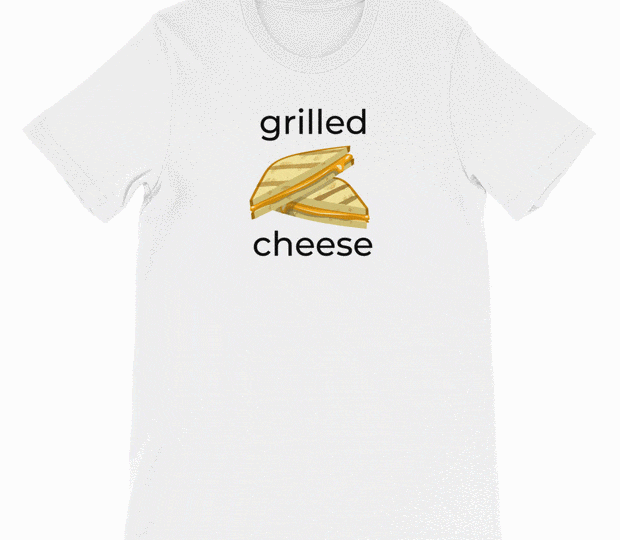 UFC GIFTS: Toys and Figures
Action Figures, toys, dolls, whatever you want to call them.  Good, fun things.  Most don't have them.  They're stocking stuffers or whatever you want.  I personally have some of these just because it's fun to sometimes have things sitting around.
Georges St. Pierre Figure
GSP, or Georges St. Pierre, is semi-retired but has been one of the biggest and most popular stars in the sport for a decade. EVERYONE likes GSP, even if it's begrudgingly. Thing is, little figures like this are good gifts because they don't cost much, they show you "care," and you can use them as stocking stuffers or last minute, "Shoot, we have to even things out for the kids" gifts.
Conor McGregor figure
He's the biggest star in MMA history and one of the biggest sports stars on earth right now: no one is sad here.
Dana White figure
Dana White is the head of the UFC. He'll be there forever. A bit on the joking side of things as far as gifts go but, again, no one will be sad by the gift (and let's face it: NOT SCREWING UP is the goal when it comes to gifts half the time).
Brock Lesnar figure
If someone in your family is a fight fan and doesn't like Brock Lesnar then you should consider disowning the kid. If you're white, selling a white kid can fetch a pretty penny these days, just saying.
Ronda Rousey vs Liz Carmouce figure set
You've probably heard of Ronda Rousey. She's a big deal. This is actually a set that commemorates her first ever UFC fight. A two-for-one deal.
Jon Fitch
This is a pure gag gift. If you yourself know who Jon Fitch is, more power to you. He's known to most fans but also know for being kinda boring. He isn't someone's favorite – not even his own mother, I imagine – but it's something someone gets and laughs at in a good way.
UFC GIFT IDEA: Clothing
Everyone likes shirts.  UFC/MMA/fighting has a history of some horrible t-shirts.  So bad I won't show them to you because you'd think they were designed by a Satanic epileptic.  These shirts are NOT horrible.  I promise.
Conor McGregor's Ugly Sweater
Ugly sweater parties and ugly sweater gifts are ironically popular right now.  McGregor is just popular.  This will make someone happy.
PRIDE FC shirt
PRIDE is a fighting promotion that was popular in Japan years ago but which doesn't exist anymore. But you can still buy shirts for the company. 1. Not a ton of people have these, really; 2. it's kinda one of those gifts that a fight fan would get and like because they'll feel like it gives them that "I liked the band before band was cool" feel. (That's the biggest thing these days. Seriously.)
JON JONES FEMALE SHIRT
Jon Jones is a big name fighter. This is technically the female version of this shirt, though a male one exists also. I think he's going to soon become an anti-hero. Moreover, he had some legal issues so this shirt isn't as widely available. Plus, I just think it's one of the better designed shirts a fighter has ever had. The gold and black look classy, even if Jones isn't.
Conor McGregor Irish flag shirt
If you're white and have any Irish heritage, your fight fan giftee likes Conor McGregor. He's one of the biggest stars in the sport and has an absurd amount of charisma. And, of all the shirts out there, this isn't too bad. I see a lot of people with this shirt. Conor has a HUGE fight coming in mid-December so odds are his profile will be raised even more, win or lose. No one will regret getting this.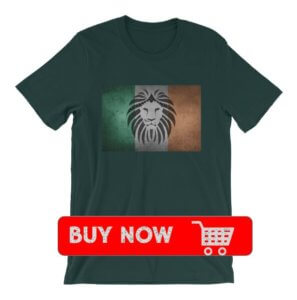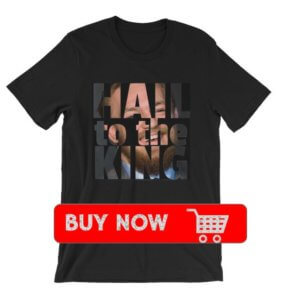 Holm UFC 193 shirt
A shirt of the ladies out there. Holly Holm pulled off one of the biggest upsets in the history of the sport, beating the Uber Dominant Ronda Rousey a few weeks ago. She's actually everything you'd want a daughter to be (if your daughter has decided to punch people in the face for a living). Polite, respectful, hardworking, all of that.
Brazilian Jiu-Jitsu Shirts
I'm throwing out several Brazilian Jiu-Jitsu related t-shirts here, all in a row. T-shirts are alwasy tricky, because so many are awful but if you're not actively interested in the sport, how would you know? I wouldn't know a good My Little Pony t-shirt from a bad one. Some of these I even personally own – all of them are shirts that if I received I'd think, "Cool. I will actually wear this."
Gracie University hoodie
More in the vein of the BJJ t-shirts above. This is a nice hoodie that will represent the Gracie family – the family people credit with inventing the UFC. It's simplistic and will be worn. Also: it's warm.
UFC GIFTS IDEAS: Training Gear
People train these days.  Many fans do.  Some train kickboxing, or jiu-jitsu, or "train UFC." (Note: if your kid says, "I train UFC" then you've raised a moron.  I'm sorry.)  These are the gifts for the athlete in the family. (Or in my case, the guy who thinks he's an athlete.)
Brazilian Jiu-Jitsu Gi

(karate pajamas)

If the giftee in your life trains, you probably know. Does he go to practice and wrestle around? Does he "do UFC" or something? A new Brazilian Jiu-Jitsu Gi is always always always appreciated. The size is easy to figure out: just look at a Gi they already have. The sizes are always something like "A1, A2, A3" etc… If you DON'T know the size then go with A3. It's a mid-point and can always be shrunk. There is not a regular practitioner of Brazilian jiu-jitsu who does not need another gi. I swear. I have … I don't even know how many and they wear out quickly.
Gameness Air Gi
This is actually the gi I like the most.  It's lightwear, pretty durable, and relatively inexpensive.
Street fighter rash guard
This isn't a t-shirt. It's actually a special kind of shirt people who train wear. It basically prevents you from getting any kind of rash from the mats people train upon. It's also really cool. These types of shirts – we call them Rash Guards – are becoming more popular and if someone bought me a Street Fighter rash guard I'd think it was awesome.
Sakuraba rash guard
I own these. I adore them. It's the same type of shirt a the above Street Fighter Rash Guard but it represents a man named Sakuraba – one of the all time living legends of the sport. Any teenager or man-child who gets this will scratch their head thinking, "How on earth did they know to get something this cool?"
UFC GLOVES
Most teenagers have no concept of reality – yours included. Getting a pair of "UFC fighting gloves" is the kind of thing that teenage boys like because it allows them to feel like they're a badass fighter themselves. I wouldn't recommend this for an adult, but teenagers like stuff like this.
UFC GIFTS: Cool novelties, some cheap, some not
And here we have an assortment of things that don't fit elsewhere.  Some DVDs, some collectibles, etc…
BLU RAY DVD: UFC top 100
It's a few years old, but I'd say it's somewhat essential for anyone who likes fighting.  Someone got it for me and I still love it.  Simply put: the Ultimate Fighting Championship put together a collection of their 100 best fights (at the time).  It's nice, looks classy, and I like playing it in the background when I do important things in life.  If someone doesn't have this, they won't get it and go, "Oh… that's… nice."  I consider it basically a must own for fight fans.
UFC envelopes
While I was prepping for this, I saw these. I didn't even know they exist. A total left-field gift but also an excuse to force someone to write Thank You notes like you wish he did regularly.
Conor McGregor signed gloves
We discussed Conor McGregor earlier. These are a really cool collectable item. Obviously pricey and so more for someone who has a "man cave" but also something someone would get and go, "Holy crap! WOW!"
GSP signed belt
Take what I wrote about the McGregor signed gloves and multply it by 10 (well, maybe around 7.5 in terms of dollars). Again, more "man cave" material but something that someone would get and be floored by.
UFC encyclopedia by Gerbasi
Gerbasi is a very good author and this is a nice little history of the UFC. It'll encourage the recipient to read – tought for us men to do because we're all morons – and is something they'll actually use. Yes, I wish we'd all read more Tolstory too but Gerbasi is like the Tolstoy of MMA writing (well, I am, actually, but he's still very good).
***************
There you have it.  Any questions, thoughts, concerns?  Let me know.  Christmas gift buying sucks so we tried our best here to make it easier for you.  MERRY CHRISTMAS, EVERYONE!