RizinFF Streaming Results are here for you to read. Here's what you need to know from RizinFF NYE SHOW – an event so important it had to be done over multiple days.
Japan is an evil country. They continue to allow Sakuraba to fight. Forget fight, the man can't move. And even though he looks like he's approaching 75, the ref thought it would be a good idea for Aoki to have free reign to punch this brain damaged man over and over again, well past the point of comfort. Poor Sakuraba.
Fedor is still a joke. Giant Asian Guy sucked as was figured. Takedown, ground and pound, and over. Another glorious win for Fedor. Curiously, Fedor – who, like all of us, is older than before – was in better shape than he'd been in the USA.
Gabi Garcia should stick to body building. Look at this beast: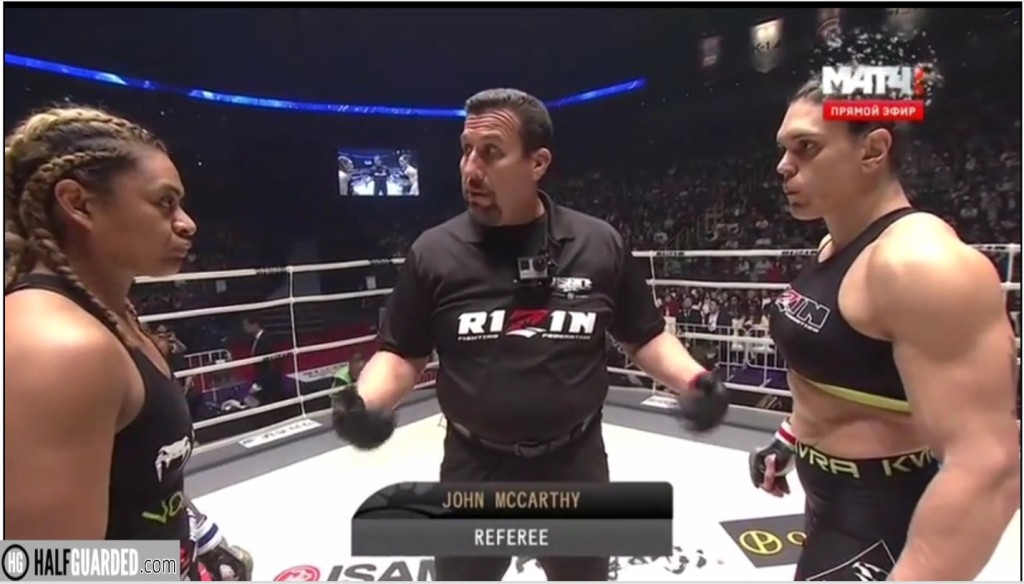 This is a joke. Even more of a joke was the fight which saw Garcia get cracked, fall down, look confused. She was lucky that Lei'D Tapa was MORE confused as to what just happened and had no clue what to do. Garcia eventually won by falling on top of Tapa and hitting her a few times.
Bob Sapp and Akebono was every bit the freak show you'd expect. Sapp at least didn't go down on the first punch. That was different. You do not watch Sapp matches for anything other than weird spectacle and this was that. There were at least three stoppages by the refs to do triage on a cut squarely on the back of Akebono's head. They finally stopped the thing after they figured they'd already gotten whatever viewers they were gonna get, err, because of the cut. Sapp won and then I think challenged Akebono to a hair vs hair match afterwards. Bob Sapp is bald.
RizinFF Streaming Results: Of course a Gracie fought
Kron Gracie, who looks like his dad more and more, did his thing. His striking was ok at times but he also looked off balanced at times, for no reason. The two fought a lot in in the clinch Bc sure. Kron pulled off a beautiful jumping guard right into an armbar. It should've been a finish but Yamamoto was tough. Kron finally got a takedown, mount, was reversed, but locked in a triangle for the tap. Broken record but his jits really is outstanding.
King Mo isn't very good. Can we all stop pretending he's ever going to reach his "potential." In none of his fights did I think anything other than, "He's lucky these other guys truly suck." Oh, right, he won the tournament thingy. He at least had a nice KO to win it all.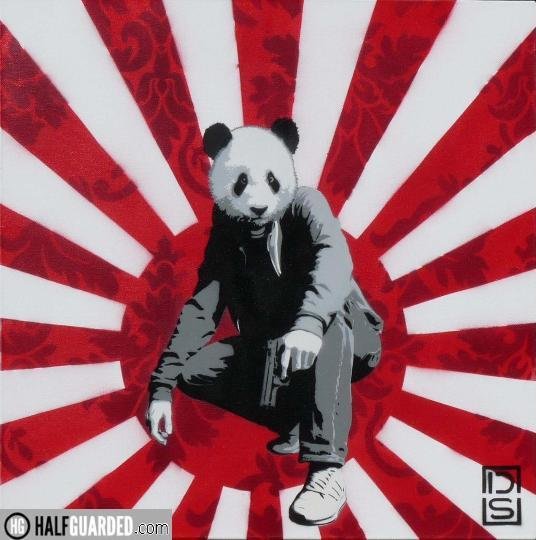 Other guys had fun enough fights, and the ghost of Peter Aerts fought MMA (because of course he did). Welcome to Japan.