It goes without saying that comics have evolved from being dominated by the capes and masks brigade in the last century into a legitimate, relevant artform. Comic shelves now boast a diverse range of challenging titles covering political and social issues tackling sexuality, religion, race across the board of serious, action, comedy and fantasy genres with breathtaking creativity.
Even the major houses constantly push the boundaries with deconstructions of it's established characters and gaining critical acclaim with series such as Marvel's Vision and DC's Midnighter.
To see a once derided genre receiving it's dues and treated with the seriousness it deserves is heart-warming. It's wonderful that the maturity and sophistication that has grown with the genre has enabled me to continue my love of comics as I myself have reluctantly slide into adulthood.
However there is a side of my inner geek that has never matured fully, the part of me that has bypassed the expectation to "put away childish things." A side of me that will forever be manipulated by a fanboy servicing storyline that is motivated to summon forth a rainfall of dollars into the big comic house's coffers. A part of my soul that will scream out with unbridled, giddy joy when look up at the latest issue of Comic Previews and I see that OH MY FUCKING GOD, THEY ARE DOING A SUICIDE SQUAD VS JUSTICE LEAGUE STORYLINE. SHUT THE HELL UP AND TAKE MY MONEY YOU BEAUTIFUL DC BASTARDS!
Judge me all you want, but Christmas has come early this year (well about five days early) because the first major event of the Rebirth DC line (which frankly has been nothing short of a gigantic success) is going to pit the Justice League of America vs The Suicide Squad in a no hold's barred clash that puts a big old smile on my face whenever I think of it. Yes I respect and love the well written, critically acclaimed comic dramas, but I never want to lose the ability to derive sheer pleasure and anticipation from a plot that is just sheer, old school superhero fun!
Sure I'm intrigued and love the satire and commentary that ensures from watching a robot family moving into the suburbs, but If two well known superhero gangs are gonna square up and beat the shit out of each other, I'm buying a Goddamn ticket to see that happen.
There is a tendency to roll the eyes at such a commercially driven match up, in particular for the more vocal and hardcore comic commentators. And to be truthful I normally would be doing the same, as I freely admit to regarding most big events and storylines with a jaded cynicism that has driven me to indulge my comic reading with the more light hearted, comedy based titles.Ones that have only a cursory role in the giant mega events thus leaving me in peace to enjoy the ongoing storylines with little interruption from Re-Onslaugted or Infinite Universes in Crisis Again.
Yet this particular confrontation just sets the pleasure neurons in my brain on fire and maybe it will prove to be half assed and bad and maybe I'm setting myself up for a massive disappointment, but I'm still aflutter at the prospect of Harley Quinn firing barbs at Wonder Woman while manically swinging a baseball bat at her, KillCroc and Aquaman smashing the hell out of each other underwater, Batman and Katana swapping insane acrobatic martial arts moves and Deadshot getting Superman in his crosshairs with a gun armed with Kryptonite laced bullets. Yeah, this better happen!
In many ways this is an old school, throwback to another age in comics with it being sold purely on a fight between two well recognised and popular teams, but it's a natural match up that works on so many levels based on a clear dynamic built on obvious contrasts between them. In many ways it's as perfect a superhero throw down as you are ever going to get.
JLA vs Suicide Squad aside from being a dream fight between two popular and cool teams works because there is a natural division between them that almost makes a conflict simply inevitable. JLA are the paradigms of truth and justice, Superheroes doing good in the world while the Suicide Squad are frankly a bunch of no good, backstabbing shits, and it's only the bombs injected into their necks keeping them prisoners of the Government that keeps them from resuming their Villainous careers. Even as working for the Government their missions are never heroic, instead carrying out the dirty work to cater to the self interest of the seedier side of the agencies that control them. That said you still can't help but root for them.
There is a natural conflict and dynamic between the two teams and the possible motivations for the clash are solid with logic. Whether the story proves to be built around the JLA striving to take down the whole Task Force X network to curb the nefarious agendas behind their missions, or if Amanda Waller sends the Squad to bring down the JLA believing them to be a potentially dangerous unchecked wildcard threat, the motivations for both sides are very real. It's a clash of light and dark, honour vs dirty tactics, free agents doing good against those begrudgingly serving Government interests a natural storyline that has potential and doesn't need to rely on a contrived dispute like seen in Civil War II. This is a war that was always going to happen.
Above all there are a history of individual grudges between the two sides and the two teams are totally predisposed to not liking each other and will have no quandary about taking the other side down hard and permanently.
But away from the dynamic what I find so enticing is both the JLA and Suicide Squad are a rarity these days, in being amongst the few actual teams remaining in comics that can boast actual recognisable iconic lineups.
Just how far the team concept that once was a staple of the very fabric of comics has fallen was illustrated by 2012's X-Men vs Avengers crossover, a bloated mega event that aside from the twelve issue core series spanned into over fifty (many of them superfluous rip offs) issues of the various X-Men and Avengers series (by comparison SS vs JLA will run over only 11 issues including both main series and tie ins).
That saga exposed that the concept of team lineups, once an easy to follow lineage is largely missing in today's comics. For a start there hasn't been an actual X-Men team for years the title instead merely encompassing the entire mutant race while the once prestiges Avengers membership can now be claimed by practically every superhero at one time ot another. The saga could have been easily retitled Mutants vs Regular Superheroes and with the tensions that once divided the two units having abated in recent years a third element had to be rushed in to ignite the hostilities.
Unlike with the armies of poorly serviced characters in AvX, with JLA and Suicide Squad we are getting two old school, easily recognisable and compact teams with only around half a dozen members on each side to keep track off. The JLA lineup has always been associated with DC's biggest stars and the current lineup boasts six incarnations of the "big Seven." Likewise thanks to their movie the Suicide Squad has an expected lineup in the consciousness of comic fans and as such the rotating membership around the core favourites Harley, Deadshot and Boomerang has settled to mirror the team seen on the screen.
Speaking of the DC movie universe the timing for this storyline couldn't be better. Suicide Squad's debut on the big screen although savaged by critics performed well at the box office (I personally enjoyed the hell out of the film even though there were several missteps with the story and choice of Enchantress over Joker as main villain) and there is a renewed optimism surrounding the change in tone and direction promised in future movie versions of the JLA characters.
More importantly on the comic side the two teams regular series have been well received following their relaunches in Rebirth with strong outings across the board for the solo series, which have offered fresh but familiar interpretations of legendary characters and provide an excellent jumping on point for new or returning readers. This clash is keeping with the spirit of the DC Rebirth, another step in rebuilding the DC universe with a crowd pleasing clash of comic dynasties that hopefully will widen the appeal of the brand further.
Yes it's a throwback, a modern take on those enjoyable confrontations and fight heavy issues that the industry was once built on.
Way back in the forties when Marvel was still Timely Comics the company presented the revolutionary concept of having characters cross from one strip to another and sharing the same world. The inaugural clash of superheroes took place in the "Battle of the Century" between the original Human Torch and the Sub Mariner back in Marvel Mystery comics issue 9, a perfect clash of hero vs anti hero and the dynamic of opposing powers with fire vs water.
The venture was a massive success, thrilling young fans who stripped the stands bare of the issue. Years later in 1961 when a renewed Marvel began blitzing it's Universe with characters, the first meetings would often result in fisticuffs and fans would devour the likes of Spiderman and Hulk doing the rounds and battling the various members of the Fantastic Four and Avengers as much as they would their fights with the villains. Some stories would become the stuff of legend, such as the Avengers vs Defenders War.
Spiderman even had his own title "Marvel Team Up" built around the concept where the formula was he would often battle a guest star, normally because of misunderstanding, manipulation by a villain or an idealogical difference before invariably teaming up to defeat the real bad guys.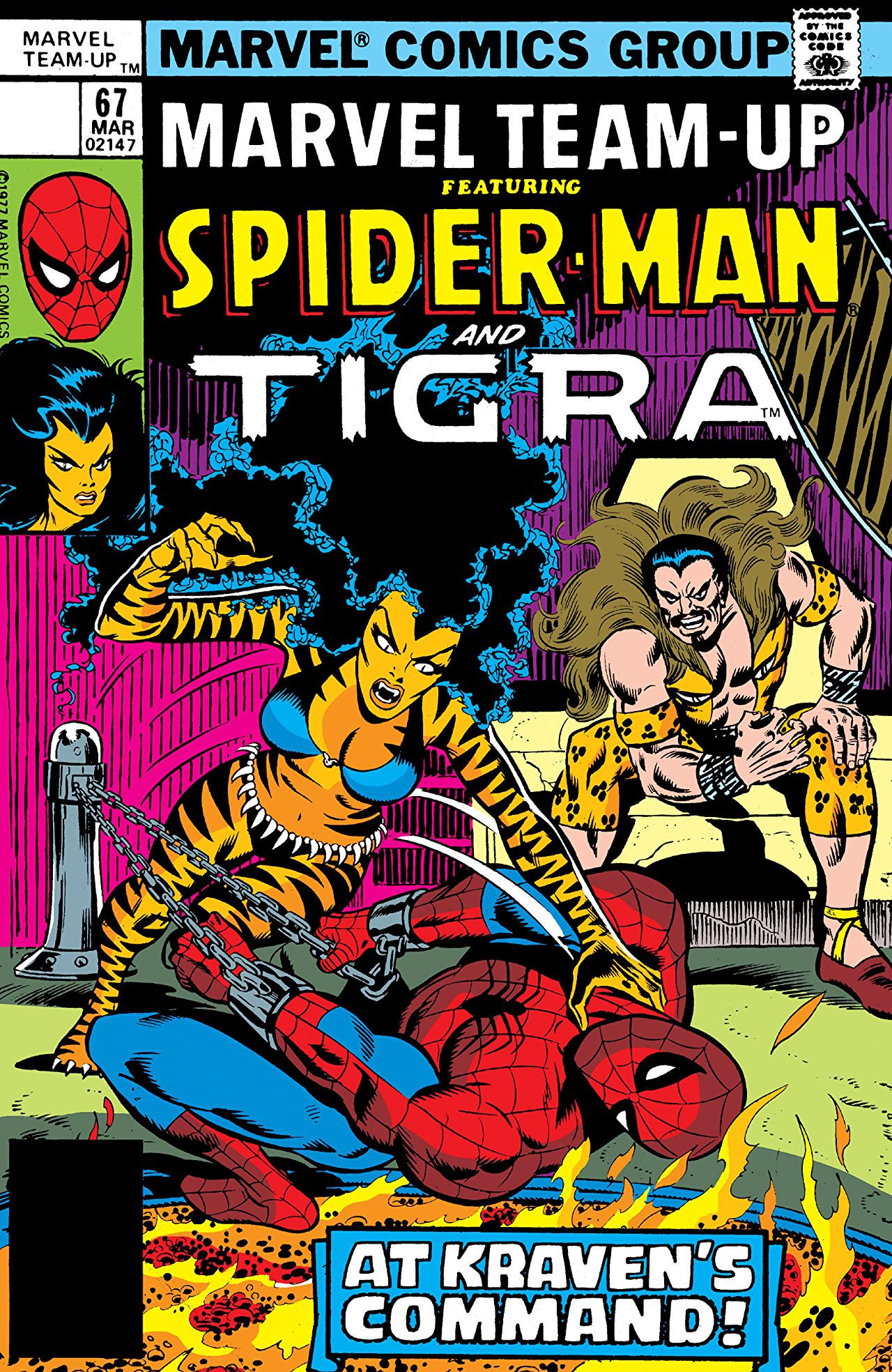 This may seem like a nostalgic calling to simpler days, but one thing comics did better back in the day was presenting these clash of the titans like matchups. Looking back there is a charm and passion on the covers of 70's and 80's comics highlighting that issues particular fight, whether it be a first time dream battle such as Superman vs Shazam or the latest clash in an ongoing personal feud such Wolverine vs Sabretooth. Captions at the end of a comic announcing "Next Issue: Thor battles Hercules, Nuff Said!" were common place as the super powered slugfests were the driving focus of the comics and were accordingly given ample pages to well choreographed fight scenes.
Even when comics grew with a level of character and story sophistication, the "VS" concept was still an important issue seller. In the late 80's a popular way to sell the giant sized annuals would be to feature a dream clash of the titans such as have Wolverine battle Captain America or Spiderman.
Team fights have always been popular. The All new X-Men couldn't get through their first five issues without having to fight it out with the original X-Men team in a giant sized 100th issue (ok they actually turned out to be robot duplicates of the Originals). Then in 1987 after years of tension and mistrust between the X-Men and the other superhero community we got two four issue limited series, one pitting everyone's favourite mutants against the Avengers and the other against the Fantastic Four, both series doing well to create a decent level of motivation in the story behind the clashes and keeping with the integrity of the characters involved.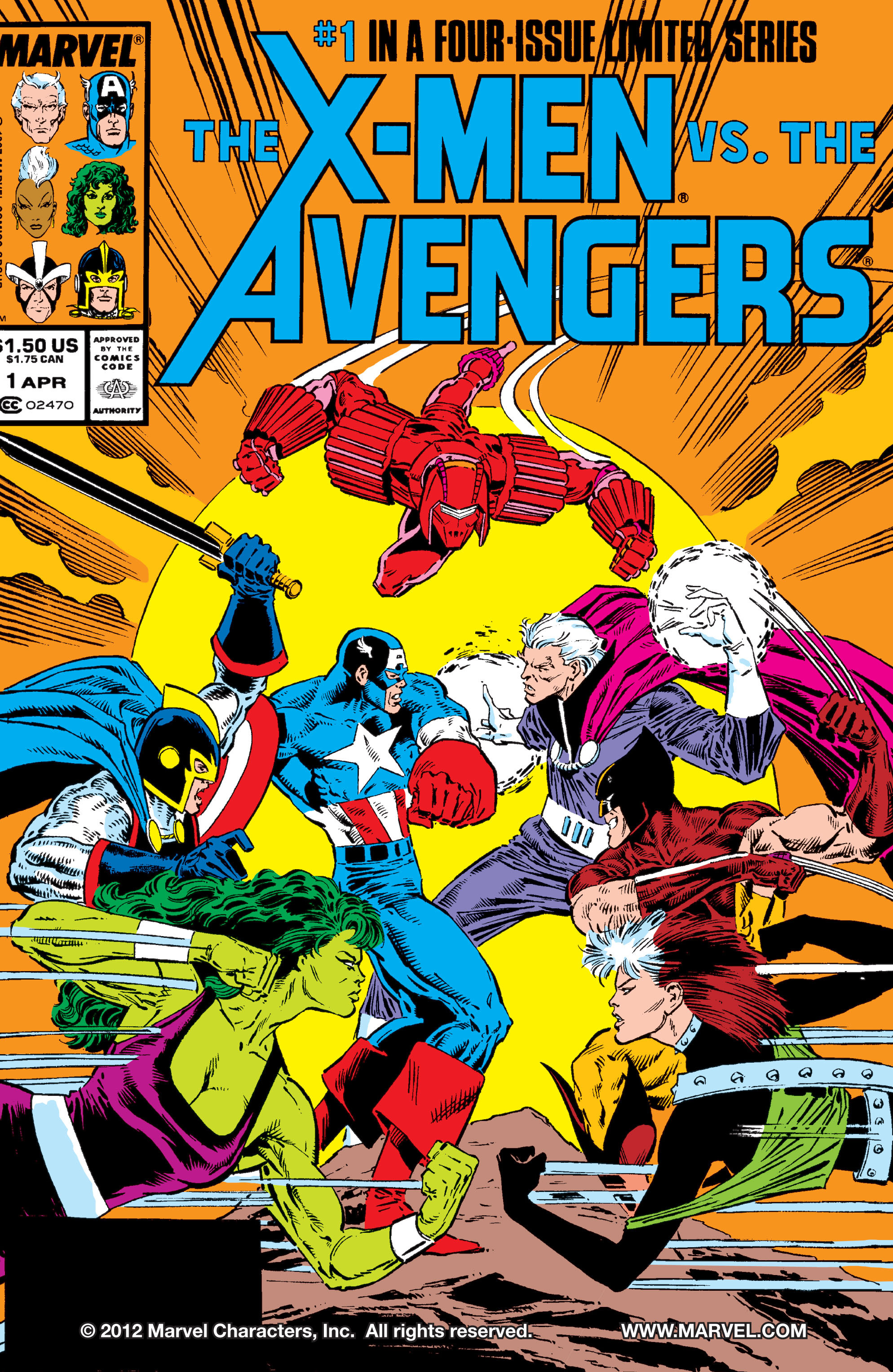 And as big as dream match ups went you couldn't get bigger than the inter company crossover in 1996 that brought both the DC and Marvel Universes together in one four issue series which provided fights fans had been clamouring over for years, while at the same time highlighting how much the two companies ripped each other off. An added gimmick to this working relationship was giving readers the chance to vote on the outcomes of the main battles.
Less successful was the giant mess of a crossover in 1989 known as Acts of Vengeance which ran through pretty much every Marvel comic at the time. On the surface the plot of the villains teaming together on mass to take out the heroes has some potential for a fun all battle storyline. Unfortunately the villain's idea to swap foes (the logic being the heroes would be unprepared to fight these new enemies) while cleverly affording fresh match ups to readers merely provided one monotonous series of meaningless battle issues with zero emotional investment (the series wasn't helped by the creative toilet of poor writing and art that was marring the troubled Marvel at the time).
This poor saga shared the same sort of mistakes as Marvel's more recent fight heavy storyline "Siege" which in presenting a giant battle with little direction or flow beyond showing giant mass panels of super powered folks fighting resulted in a monotonous experience devoid of dramatic engagement.
I have high hopes that Sucide Squad vs JLA will do better. It has all the enticing elements that should present a promising, entertaining string of battles and is also presented by a strong, talented creative team. Writer Joshua Williamson is a familiar name on the Rebirth brand with his work on the Flash comic and has describe his intention to make the series akin to a cinematic epic, meanwhile Suicide Squad writer Rob Williamson will be continuing his excellent take on the team in his series side of the crossovers. For the main series each issue will be illustrated by a different artist with Jason Fabook, Tony Daniel, Jesus Merino, Fernando Pasarin, Robson Rocha and Howard Porter taking turns, all of them having a down to Earth style with some spectacular, action packed visuals which are each perfect for the story in question.
DC have done such excellent work with their Rebirth titles that it would do them no favours at all to damage their well earned goodwill by presenting a mediocre, rushed cash grab. That's why I'm hoping this is one "vs" series that sets the standard in being an acclaimed crossover series as well as been fan pleasingly fun. The sort of story that got many of us into comics in the first place.
Naturally you can disagree with me, but leave me with my joy.
Who knows? Maybe that mid credit scene where Bruce Wayne threatens Amanda Waller that him and his friends will shut her department for her will pay off down the line.
And yeah, I know they're going to team up at the end.
Til Next Time
Dazza