By: @ChairmanofGuam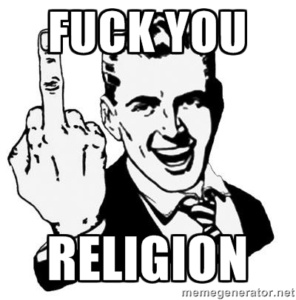 This is a message specifically for all closeted atheists, agnostics, humanists, and just in general, anyone who has ever questioned their faith… It's for all people on this planet, that live in a place where free thought is not allowed or at the very least, not accepted socially.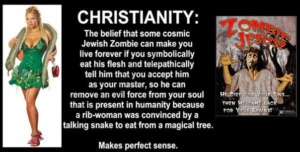 I am an atheist and I used to live in Guam, where the majority of the population is Christian. I began my time as a mostly closeted atheist for fear of what would happen to me if I came out. I feared being ostracized and feared losing my job in the public sector. For four years, I felt like an outsider, but obviously since Guam is a US territory, I was more or less safe for the most part to express my views.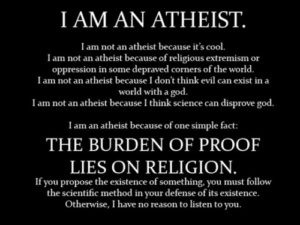 At some point, I decided to say fuck being scared. Fuck it. I cannot live this lie anymore. The religious right isn't scared of me, and doesn't play fairly, so why should I show them fear, when after all, I'm defending the logical world view of science and reason. The correct world view, if you will. We are right. They are wrong… I began by writing letters to the local newspaper, which routinely published frivolous pro religious nonsense. I took to social media, and I even began attending public church services in protest to speak out against the con artists who would come to the island to fleece the susceptible gullible locals with their "miracle healing." I made some waves speaking out against religion publicly. And here's what I learned…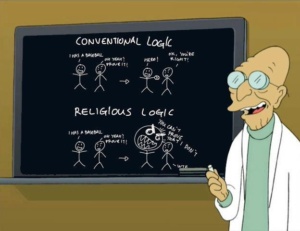 We need more people doing this. One person is not enough. We need you, reader. We need you, and everyone on the Internet to speak up, speak out, and speak against the greatest scourge affecting our world right now, which is religion. The religious right will continue to lie to the least intelligent. They will continue to steal from the poorest people on the planet, and they will continue to aggressively indoctrinate others because that is how they keep themselves rich and in power.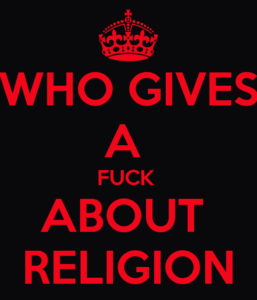 Once I began to live free, without concern for the religiousness of the world, without fear of stepping on toes, and learned the proper and intelligent way to have a worthwhile discussion about the validity of my atheistic stand point, my life drastically improved, and guess what… I was no longer alone. People did begin to come to my aid and stand with me, people responded quite positively, actually. No longer was I the silent fuming minority, I was doing something, and it felt right.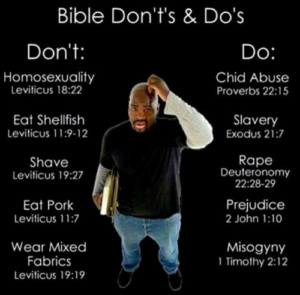 Here's the tricky part… You may not be in the same situation as me. You may not be free. But you are not helpless. I would advise the following strategy. Bide your time. If you are not in a position to step out of your closet yet, have patience. However, you can be arming yourself with the knowledge and evidence that makes being an atheist so satisfying.
The wonderful nature of our existence is a lot to ponder. Take time to do that. Really dive deep into your philosophy and figure it out, because we need you. When the time is right, you will emerge as a fully developed intelligent free-thinking adult atheist, and there will be no stopping you. You will join up with us, and help us fight against the repression and injustice and the outdated useless ideals of religion. You will help us. You are already helping us by existing.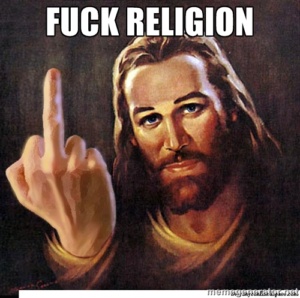 I'm reminded of a quote from one of my favorite movies… I'll paraphrase it…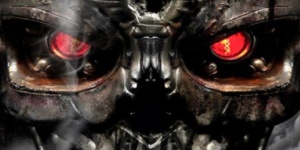 We've been fighting a long time. We are out numbered by religion. Working around the clock, without quit. Atheists have a strength that cannot be measured. This is John Connor. If you are listening to this, you are the resistance.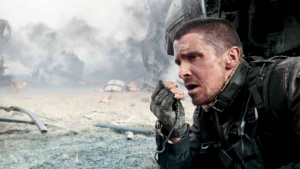 I'm not John Connor. But you can follow me @ChairmanofGuam on twitter, and check out my free tv show by searching Knoxville Free thought Forum on youtube. You can watch me live nearly every Tuesday from 5-6pm eastern on CTVKnox.org. Give us a like, and pass it on. Spreading knowledge is our best weapon. Or check out my radio show on WOZOradio.com each Saturday from 2-4pm eastern or 103.9 FM in Knoxville.
The views expressed in this article are that of @ChairmanofGuam and not necessarily of Halfguarded.com… but, come on.