I thought it was a joke.  I get a message from Matt and he says they've booked Tate vs Nunes at UFC 200.  I'm not fucking kidding.  Is the UFC stupid?  I mean it: are the people running this company functionally fucking retarded?  Tate wins one of the most amazing fights in women's history, over the woman who just pulled off the biggest upset in MMA history, and AMANDA FUCKING NUNES GETS THE TITLE SHOT?!?!
I don't give a fuck what the reasoning is, this is the stupidest fight ever.
Amanda Nunes is a very good fighter, sure.  She's also known to exactly 4 people: her mom, dad, head coach, and apparently Dana White.
Look, it's not my company.  In a very roundabout way, I have a financial interest in the fights the UFC produces because bigger fights mean bigger traffic for the site, yada yada.  But, fuck that, this isn't my full time job.  Instead, I get to just rant and say that the UFC is setting fire to money.  LOTS of money.  Tate has two very, verrrrrrrrrrrrrrrrrrrrrrrrrrry, viable and wealthy fights: a rematch with Holm or a rematch with Rousey.  The later could headline the UFC's debut in New York and make everyone stupid amounts of money.
Holm isn't as big of a fight but it would still be big because the first fight was so great and people would care.  Plus: HOLM WANTS IT.  Not only that, but everyone knows that the money is in Rousey.  Fair or not, whatever, she's the biggest star in the game who isn't from Ireland.  And she was dominant like no one else, so she rightfully deserves a rematch.  And I'm guessing she wants one.
Rousey vs Holm would be huge; Rousey vs Tate would be huge.  Both could be well north of a million buys on PPV.  Maybe 1.5.  So, to maximize that, you either wait until Ronda comes back or do Tate vs Holm 2.  With the latter, you know you still have a mega huge fight with Ronda no matter what.  And, fuck it, even if Ronda has secretly retired or some shit, that's STILL the biggest possible fight in the women's division.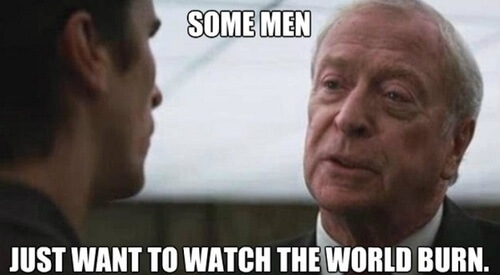 This is beating a dead horse but: NO ONE KNOWS OR CARES ABOUT AMANDA NUNES.
I fucking guarantee that you, person reading this, cannot recall her last win.  You might have a vague idea that the chick was blonde, if that.  If you put Nunes in a police lineup there's a less than zero chance you could pick her out of the lineup.  But somehow she gets a title shot?  What in the sweet fuckity fuck is that all about?  If Tate wins, who cares?  If Nunes wins, congrats, now Ronda faces who when she returns?  The chick who beat her?  The chick who beat the chick who beat her?  Or the chick who beat the chick who beat the chick who beat her?
And don't give me the, "She's earned it" crap.  If that's the case, then Frankie Edgar would be fighting McGregor at UFC 200 and not Jose Aldo.  There has to be something else going on, otherwise the UFC has lost it.  And when I say lost it, I mean this is a sign of a company and management that is so completely cut off from the real world that they might as well not exist.
Stupidest fucking match making I've seen in forever.  Congrats, UFC, the biggest event in company history could be the beginning of a BIG slide down, because Conor is going to have a fucking hell of a time with Nate Diaz and now they may kill off a mega fight for Rousey.
Someone get me a fiddle.