Sometimes whispers are just roars waiting to emerge.  Ronda Rousey is returning to the UFC, as announced by Dana White to ESPN just a short bit ago.  Rousey will headline UFC 207, where she will do a career first: challenge for the UFC Women's Bantamweight Championship.  For Champion, Amanda Nunes, this will be her first title defense.
It's been a weird year to get to this point.  Prior to Rousey losing to Holly Holm last November, her reign of terror over the UFC Women's Bantamweight division was unprecedented.  All wins.  All finishes.  All but one in the first round.  Most in the first minute.  And then…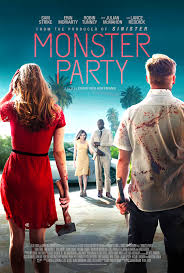 At the time of her loss, the women's landscape looked somewhat set.  Holm was champion and either Rousey or Tate would fight her.  And that's what happened, when Tate famously came back while down on the cards and tapped Holm in the fifth round of their classic from this past March.
OK.  So now it's Tate vs Rousey 3 – the UFC can work with that.  But for some reason, Tate desperately wanted to fight.  She got her wish and faced Nunes in the main-event of UFC 200, where Nunes promptly ran through Tate en route to becoming the champion of a division that just a few months ago was one of the company's marquee weight classes.
Pretty sure that if you'd said Rousey would return 13 months after she lost that Amanda Nunes of all people would not have been high on the list of opponents.  Nonetheless, a fight's a fight.
For Nunes, this could punctuate one of the most unexpected but successful years in MMA history.  With a March win over Valentina Shevchenko at UFC 196 (one of the biggest PPVs of all time), the title victory in the main-event of UFC 200 (one of the biggest PPVs of all time), and now headlining against Rousey in Rousey's MMA return, another show that is sure to be one of the biggest PPVs of all time, she has the chance to produce one of the most high-profile and successful years of all time.