This has been a good seven days for Star Wars fans. First Episode VII was released. Now we have here is the first ever Star Wars ROGUE ONE trailer. I think the title is actually "Rogue One: A Star Wars story."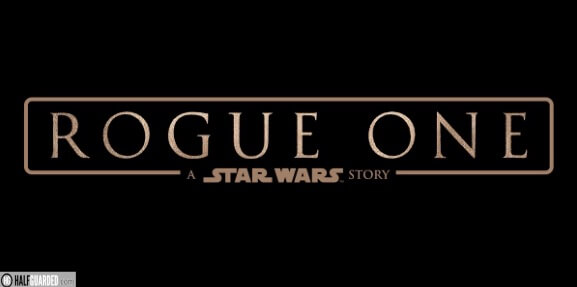 I mean. It has a bunch of storm troopers and At-At Mechs and no white guys as leads so we're missing out again, guys. Get that hashtag ready!
It stars Felicity Jones. I don't really know who she is but she's being positioned as a female Han Solo. (Ok. She was almost Black Cat in the most recent attempt by Sony to kill Spider-Man.)
I guess they want her to … steal … the … Death Star…? Not sure.
It'll make a billion dollars and won't suck like Batman v Superman sucked.
That said, I do wonder how these work. I'm all for the expanded universe because there's a ton to mine but Star Wars has always been about basically the resistance (in whatever name) vs the empire (in whatever name). That's the story.
So, I *know* nothing of super importance will happen in this film. We aren't gonna see Rey and Luke training in the background or something.
I'll still be there opening night with a ticket I bought in August, I'm sure.