Sumida City, Tokyo, Japan-
President Trump made a stop at the legendary Sumo Hall in Tokyo Japan during his weekend trip to Japan to award the "United States Presidents Cup" to Sumo Champion Asanoyama.
The award was made up by Japan for Trump's visit, more than likely to make him feel like a big boy. You know, kind of like when you tell your kid they can hand mommy a gift you bought for her and say it was from them.
The real story actually occurred right after this presentation as just before the special attraction match, one of the Sumos suffered an injury and was unable to compete.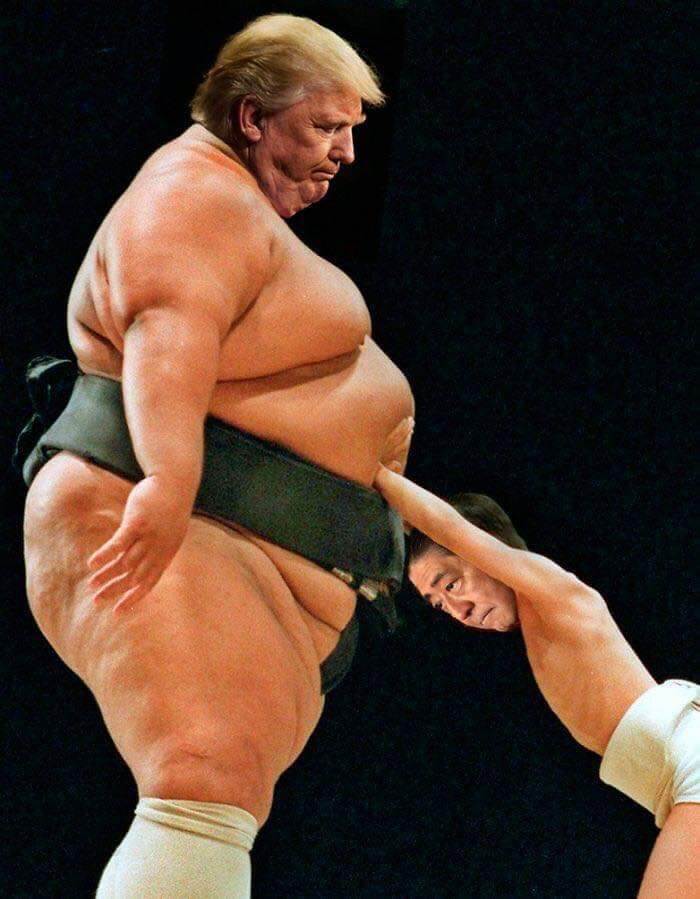 In order to salvage the feature attraction of the evening, Japanese Prime Minister Shinzo Abe begged the only man he could find with a large enough physique in the arena of 11,500 people to take the injured Sumo's place. That man was President Donald J. Trump.
Abe asked Trump if he had any experience in Sumo and Trump replied:
"Very much, I know more about Sumo than these Sumo guys. Tremendous Sumo wrestler, I have many pins and sleeper hold victories…hit a guy with a chair once. Huge in Sumo!"
Abe seemed excited as he exclaimed, "EXCERRENT!!!"
After a little more persuading, Trump agreed to compete in the match against his opponent United States Attorney General William Barr.
The match was quick as Barr ran towards Trump and appeared to have a clear path to push Trump out of the ring, but Trump illegally threw a fistful of salt in Barr's eyes to obstruct his view and trump tripped him causing Barr to fall out of the ring.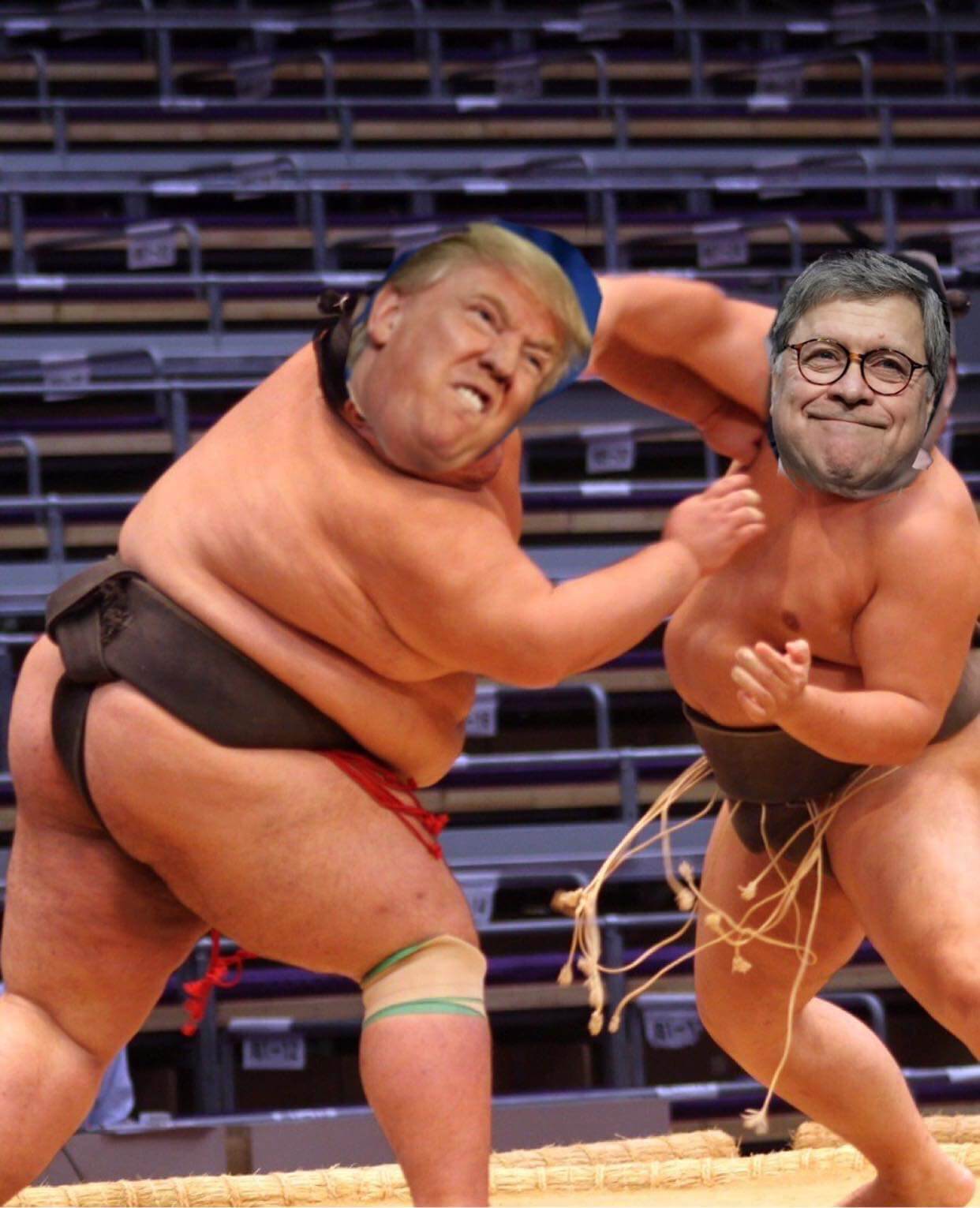 While judges were quick to call for a disqualification of Trump, Barr assured them there was no obstruction and accepted his defeat. Barr then bowed to Trump backwards, appearing to grind his buttocks across Trump's groin while the President made a slow, yet deliberate gurgling and moaning sound before whispering to Barr "Not now, Pence isn't here to watch."