@chris_najdek
Chris_najdek IG
Cnajdek27@gmail.com
Washington D.C.-
After President Trump was banned from social media platforms like Twitter and Facebook, Porn Hun announced they have also banned Trump from their platform.
An angry Trump took to Twitter under a fake account @dariltrump (where he pretends to be a Texan named "Tronald Dump") to announce his plans for his own porn site.
"I wil….HE will start his own porn site with my own sex tapes called Yawnhub!!!"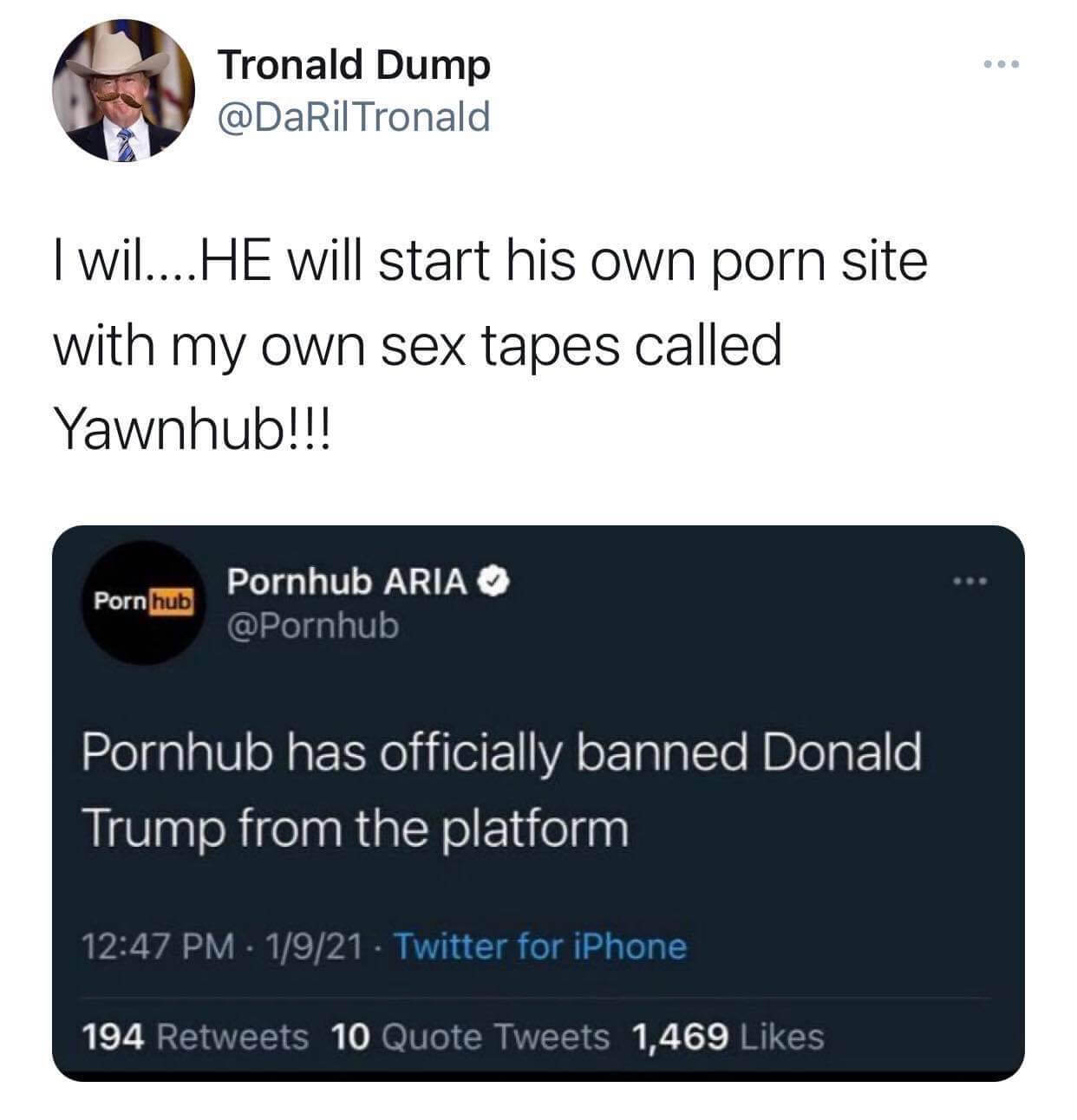 He then tweeted with more details on upcoming releases!
"HOWDY PARTNERS! I will be launching my own porn site "Yawn Hub" featuring the following films staring me as not Donald Trump in:
"Worlds Largest Gang Bang- Trump Fucks Millions of Republicans"
"Donnie Does Dallas"
&
"Father Gives It To Daughter While Cuck Husband Watches""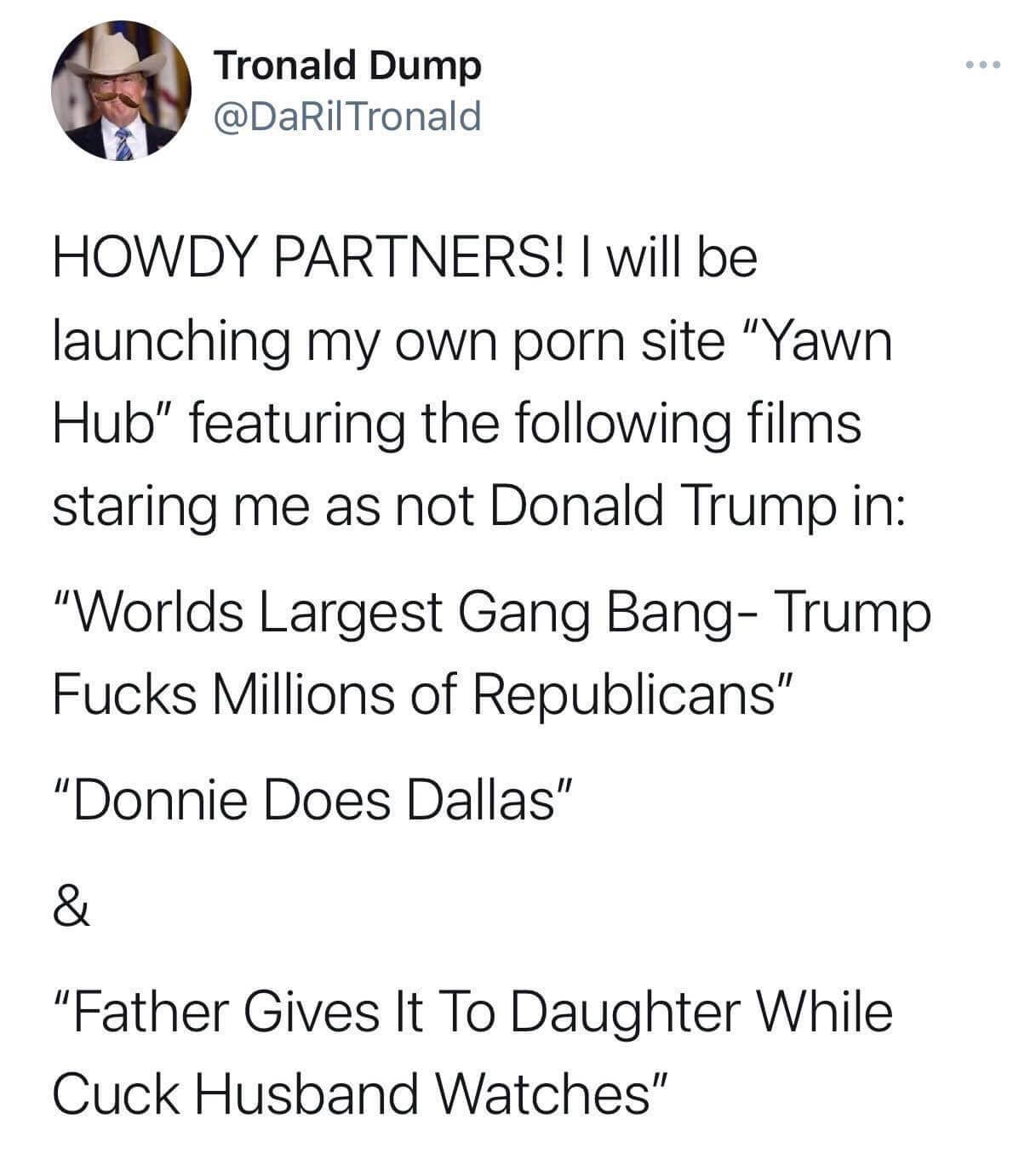 One controversial title that may draw scrutiny from the F.B.I is a film staring Donald's son Eric titled "Eric Trump Fucks Cancer Kids Out of 2 Million Dollars" the film was directed by Roman Polanski for NAMBLA Films.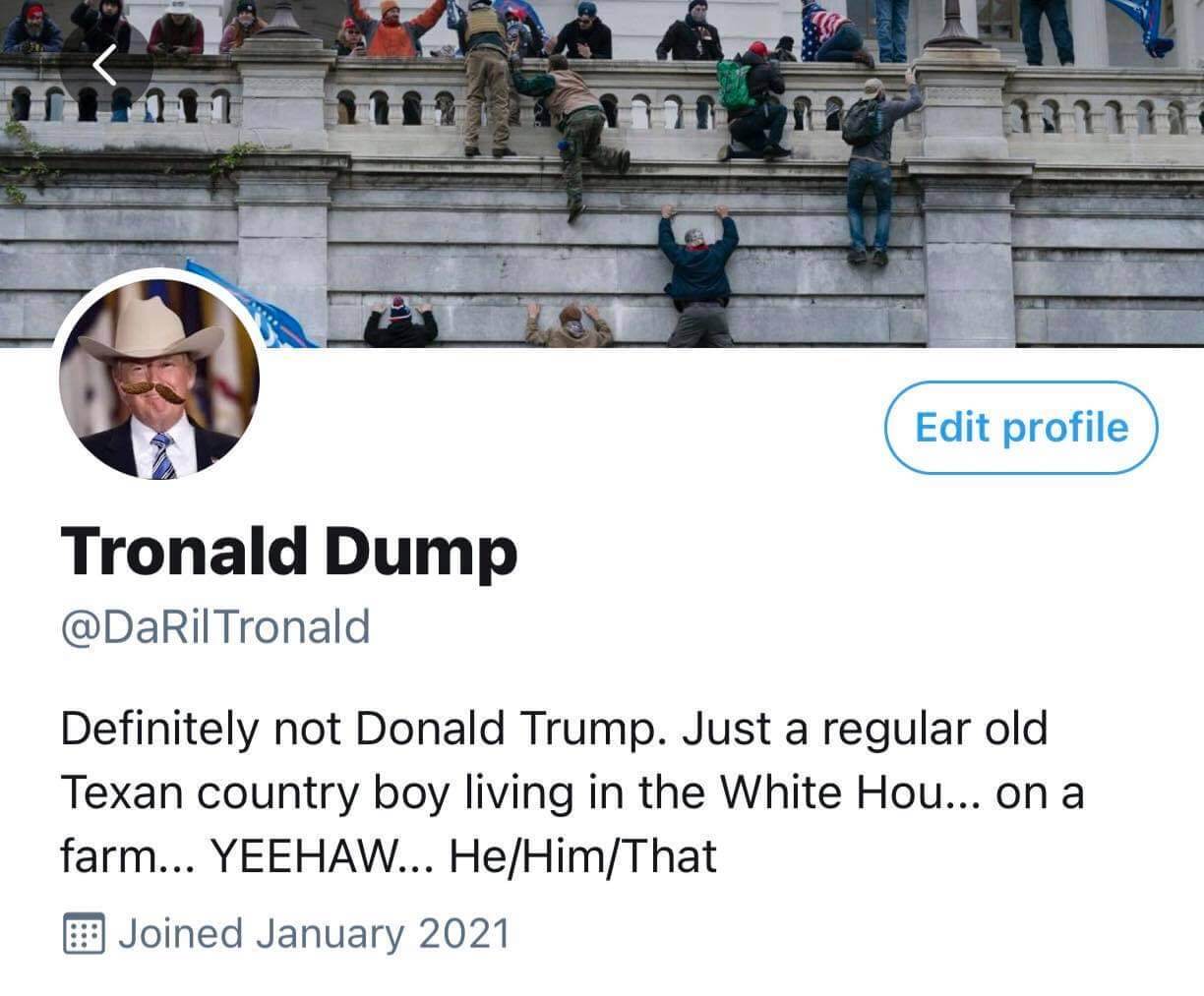 Do you think Chris is funny?
Yes (38%, 1,123 Votes)
No (34%, 1,005 Votes)
Grilled cheese (29%, 862 Votes)
Total Voters: 2,990 - Be sure to

LIKE

and

Tweet

this page (above ▲▲) to show your support!

Loading ...