@chrisnajdekcomedy ON THE GRAM 
Pittsburgh, PA-
While speaking at the Shale Insight Conference in Pittsburgh, Trump said "We're building a wall in Colorado." While many have mocked Trump, thinking he made a mistake because he's really, really, really, very stupid. However, Trump made no mistake and certainly is not the geographical moron that statement made him out to be.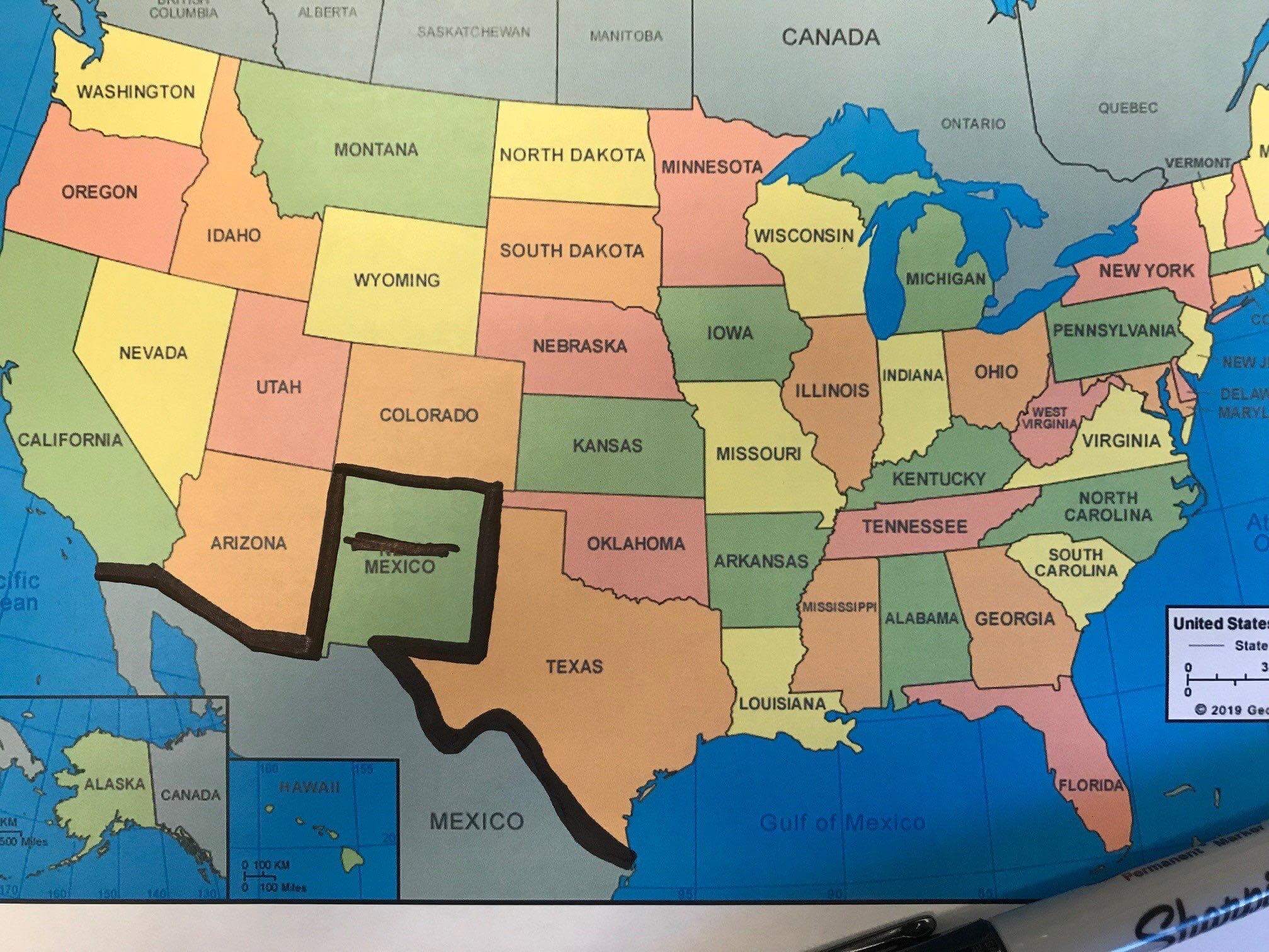 Trump has a plan and it makes plenty of sense. He took to Twitter to explain the with his usual series of tweets.
"I made no mistake, I know geometry better than anyone! It's perfect geometry!"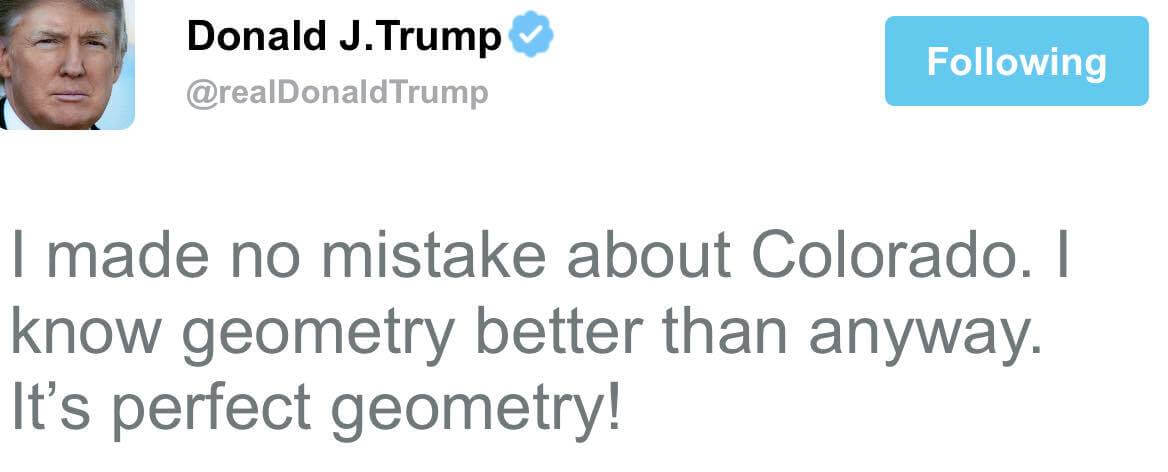 "The wall around Colorado will keep illegal New Mexican immigrants out! They make crystal meth!"
"I've seen Breaking Bad, but not El Camino, so no spoilers please! I better call Saul, he has better words than Rudy… #PerfectGeometry"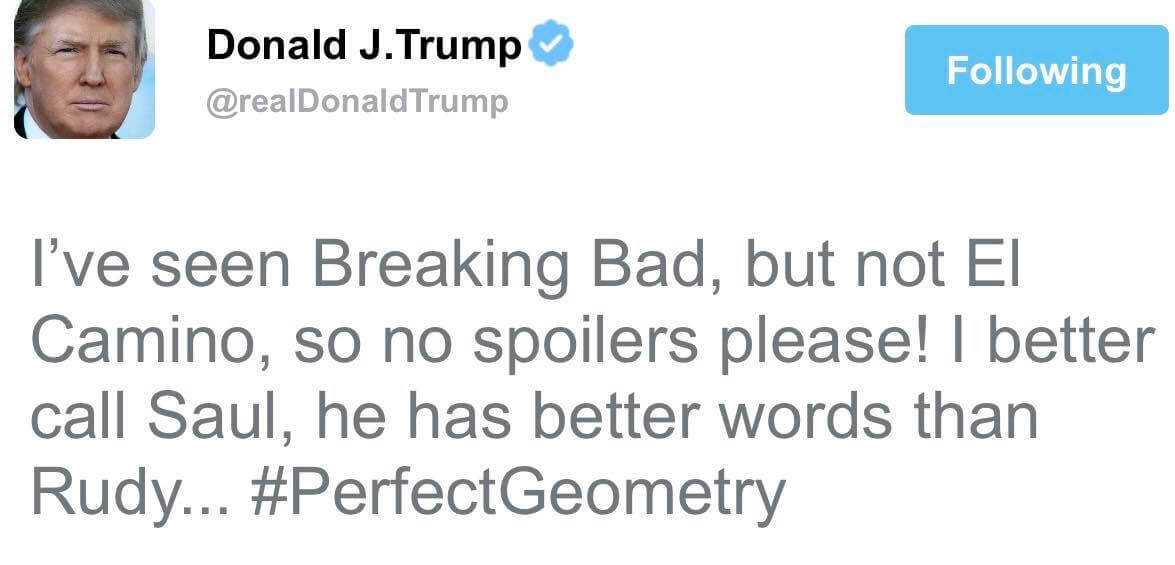 See! He's not stupid. He understands geometry.
Anyway, he also said:
"I also know all four of the in policies. My four in policies just made Turkey sign some papers. Very good papers, beautiful papers."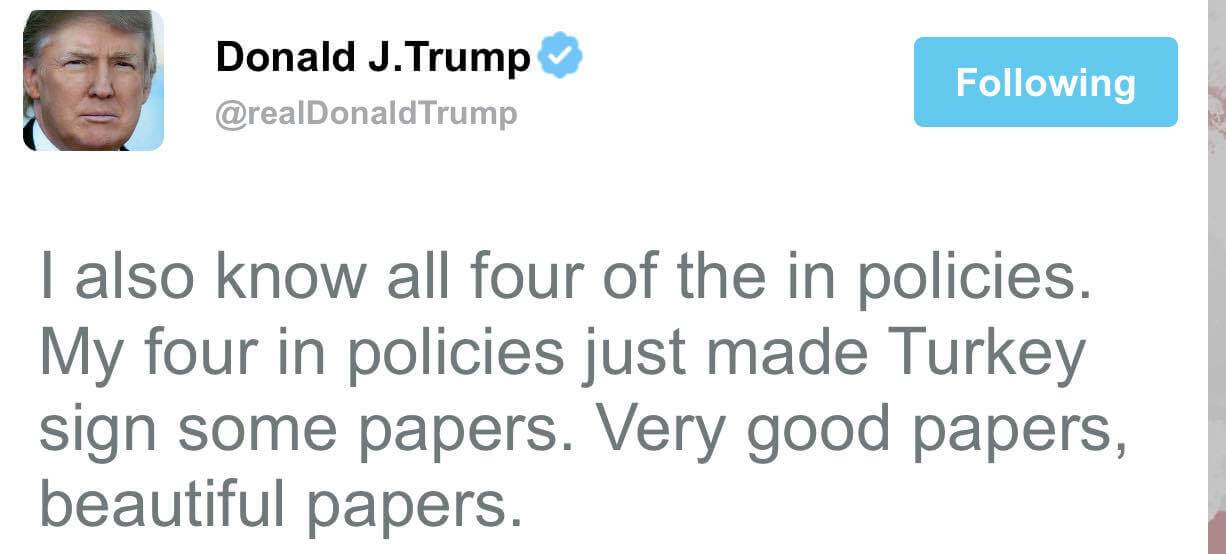 Let's face it, he probably thinks his veto power means how many Italians voted for him.
We're doomed.