Palms Casino Resort
Las Vegas, Nevada
Come one, come all to our TUF 24 Results and Coverage stuff.  I will watch.  I will write down what I saw.  You will read.  You will roll your eyes.
It'll be good, trust me.

Preliminary Card (UFC Fight Pass)
Josh Stansbury vs. Devin Clark
Middleweight
What Happened
The older I get, the more I think everyone is on steroids just because they look better than me. These two look like something I'd have drawn on tracing paper in 5th grade. Clark is from Sioux Falls, my ancestral home! He's also black so there's a REAL good chance that everyone in that town knows exactly who he is. (SF is full of white people.) Stansbury tried to get takedowns throughout but they weren't set up well. Clark came across more comfortable on the feet but it's not like either guy was some world beater here. They kinda just grinded it out. (Grinded isn't a word, apparently.) Clark mentioned SF and the tragedy that happened there. A building collapsed. I mean, that sucks but Sioux Falls has … lesser … issues than, say, Iraq.
Winner: Clark, dec.
Should You Watch
Nah.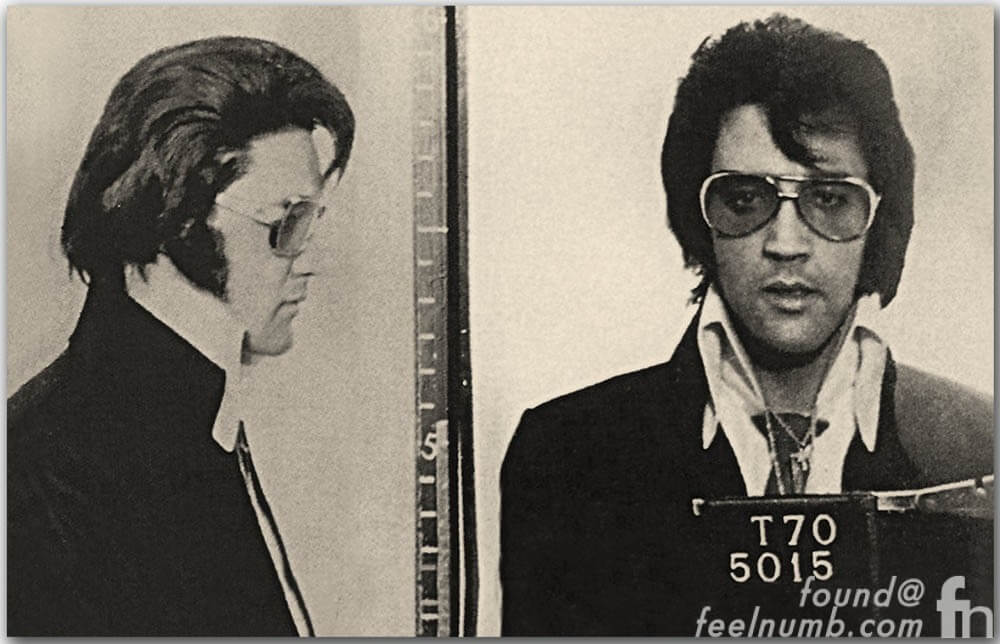 Elvis Mutapcic vs. Anthony Smith
Middleweight
What Happened
Elvis has left the building … on a stretcher. Smith dropped Elvis with a standing elbow and that was death. Smith won. TKO. R1.
Winner: Smith, R1, KO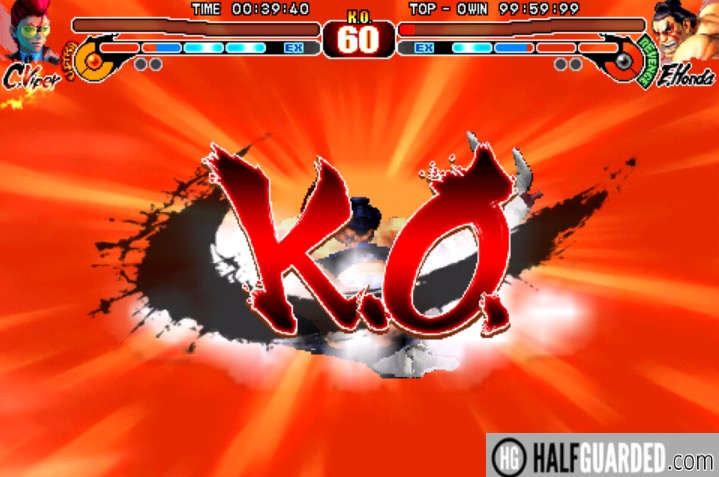 Should You Watch
Yes…!

Preliminary Card (Fox Sports 1)
Kailin Curran vs. Jamie Moyle
Women's Strawweight
What Happened
Moyle dominated throughout with her wrestling. She suffered a nasty cut and bled like Megyn Kelly talking to Donald Trump. (TOPICAL!) Entering the third, Moyle was likely ahead. Curran used her jab effectively and she actually showed more overall skills but the wrestling or Moyle was simply too much wrestling wise. Curran threw a knee that came close to hitting the head while Moyle was down. Ref stopped it but took no point and didn't give any recovery time. Quality work there, ref… Crowd was also behind Moyle as she's from Vegas, if you give a shit about people making noise more than you do actual fighting.
Winner: Moyle, Dec.
Should You Watch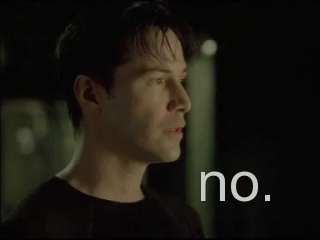 This is a picture of Washington Huskie cheerleaders. I went to Iowa but Admin Tony lives and doesn't with the Dawgs and so HG "officially" roots for them this bowl season.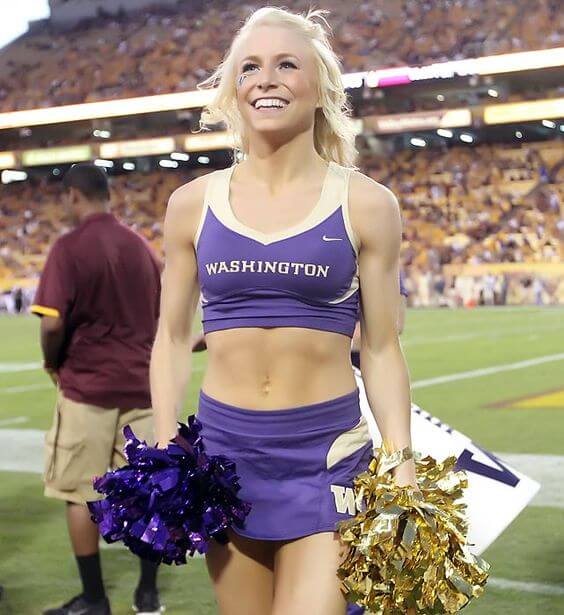 Dong Hyun Kim vs. Brendan O'Reilly
Lightweight
What Happened
Kim with one takedown after another and heavy pressure while on top. O'Reilly really had no answers to what Kim was asking of him. I write that and then he sweeps Kim, gets the back, but Kim turns into him, all midway through the second. Kim faded at the end of round three but he should take this. A "grueling affair" as Brian Stann put it.
Winner: Kim, dec.
Should You Watch
Nope.
Rob Font vs. Matt Schnell
Bantamweight
What Happened
Font gets an early takedown, back take, and almost a choke. All that in th first half is round one. No finish though. Font then lit up Schnell on the feet for a bit, dropping him with a GIANT knee, pounding away and it's all over. Brilliant display.
Winner: Font, R1, TKO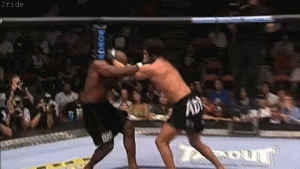 Should You Watch
Yup.
Gray Maynard vs. Ryan Hall
Featherweight
What Happened
Hall is blatantly diving for leg locks. Rolling around. ZERO interest in striking. Hall is attacking the legs at every chance and Maynard is smartly avoiding engaging. Hall sneaks in kicks here and there and then flops as he tries to grab a leg. This is impossible to score. Maynard cannot land a single strike because Hall will fall to his back at the slightest touch. It is frustrating for the crowd and does not look pleasing but it is effective because he is so dangerous on the ground. Everything he has is bc of the willingness to flop. It's like how wrestlers use the threat of a TD. Though I DO have an adverse reaction to Maynard…
Winner: Hall, dec.
Should You Watch
I like Hall. I'm happy he won. But…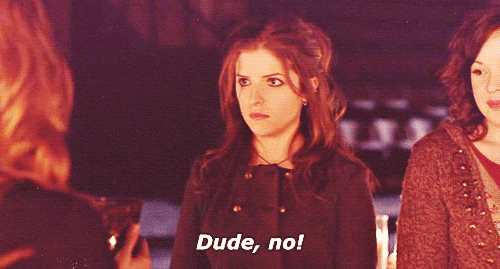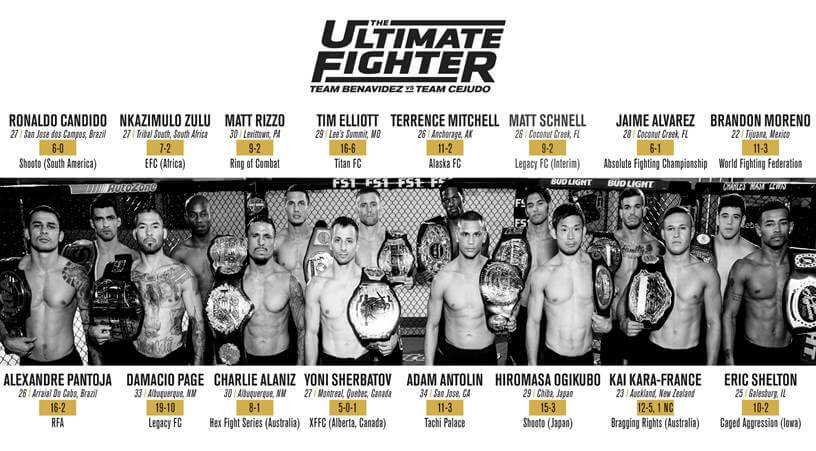 Main Card
Brandon Moreno vs. Ryan Benoit
Flyweight
What Happened
Moreno is one of those guys who just has "it."  He's naturally charismatic but not like The Rock or anything, more like the scrappy underdog you can't help but love.  Anyways.  It was basically Moreno's ground game vs. the power of Benoit.  Benoit tried to lock Moreno in the pool house but couldn't.  The closest he came was in round two when he momentarily dropped the Mexican. (He's really Mexican – this isn't veiled racism.)  But, for the most part, Moreno timed his shots well, kept it on the mat, and ground Benoit down.  By the end, one could even say that Benoit's chances of winning were … crippled…
Winner: Moreno, dec.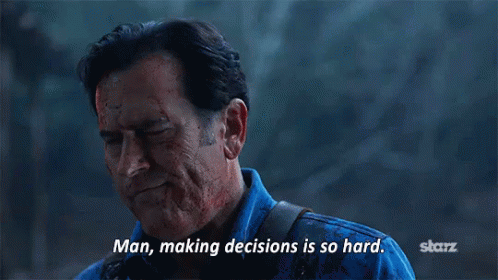 Should You Watch
I – like any right thinking person – have a soft spot for Moreno.  He's just so damn likable. But overall the fight was "meh."
Sara McMann vs. Alexis Davis
Women's Bantamweight
What Happened
McMann gets the takedown with ease in the first round. From there it was all spent inside of Davis's guard. Davis would occasionally threaten with a triangle choke. It was enough to keep McMahon on the defensive. Close round. I would also like to note that both women have 100 times more muscle mass than I do and it is both humiliating and bit of a turn on. And yes that is a subtle form of sexism but I do not pretend that I am anything but a pig. In the second round, McMann took Davis down right away. Davis looked for a kneebar but McMann stuffed it with ease. She then applied excellent control and pressure on top. McMann then grabbed an arm triangle, slid from one side to the other, dropped her hips, and got the TAP FINISH.
Winner: McMann, R2, sub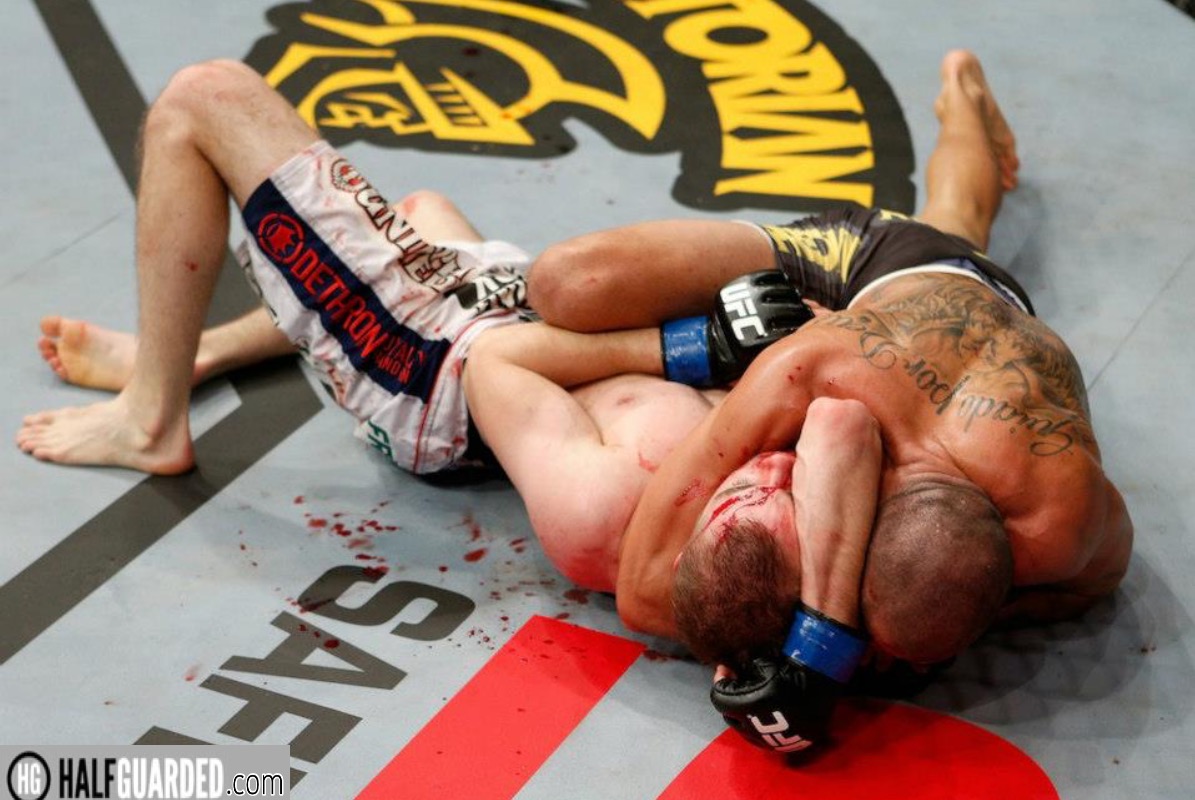 Should You Watch
Sure.  I liked it.
Ion Cutelaba vs. Jared Cannonier.
Light Heavyweight
What Happened
This was a damn good fight. Cutalebre (FUCKED that up I bet) controlled on the ground. Cannon mostly defended off his back and then would try to swarm when standing. It was two big boys slinging leather and it was fun. No, it wasn't the greatest fight of all time but I liked it.
Winner: Cannonier, dec.
Cannon then spent a lot of time thanking Jebus for his ability to beat up a man.
Should You Watch
I say thee: yes
Jake Ellenberger vs. Jorge Masvidal
Welterweight
What Happened
Holy. Shit. Masvidal overwhelms Jake right away. Punished the body. Dropped him. Pounding. Jake somehow survived. That said, the former lightweight looks like a stud so far. Jake tried something. It looks like he got is hurt. Herb Dean stopped it for a Dr. to look at things. Turns out that Jake's toe got STUCK IN THE FENCE! Herb is actually asking if this means the fight is over. They say: it is.
Winner: Masvidal, R1, weird TKO
Should You Watch
Well, this was a first. That is for sure.
Joseph Benavidez vs. Henry Cejudo
Flyweight
What Happened
The first round was defined as thus: Cejudo accidentally kicked Joe in the cock twice. Yves Lavignes took a point from Henry bc of it. Otherwise the round was even. Cejudo is now fighting for a draw. Maybe. They're very even with Joe moving more and Henry looking to load up. Henry has an advantage in that Joe has NO threat of a TD and it's obvious. That written, when Cejudo does get a TD, Joe pops back up. This is Cejudo's best performance as far as I've seen in his career. Buuuuut: this is close as hell. With two minutes to go, Joe landed a good combination that looked significant. Joe, though, actually looks a little tired. (Stann just said he looks fresher – I think I'm right and he's a Jarhead.) Cejudo sold out for a TD with 20 seconds to go but didn't get it. Really even and fun fight.
Winner: Benafidez,dec. CRAZY WEIRD SCORES… 30-27, 30-26 (something weird like that)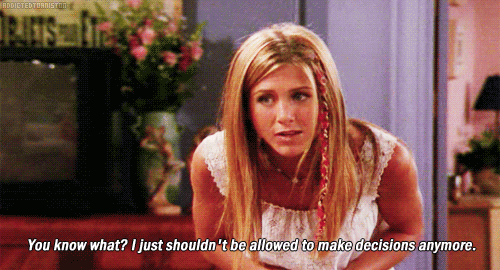 Should You Watch
I liked this. It wasn't fight of the year but it was not a waste of time either.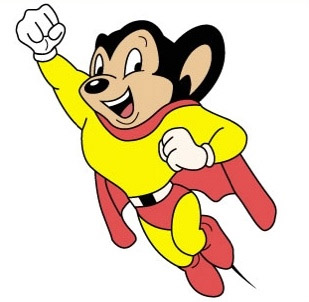 Demetrious Johnson (c) vs. Tim Elliott
for the UFC Flyweight Championship
What Happened
It sounds dumb, maybe, but the way that Johnson looks is terrifying. He is not a bad ass. He is not scary. He is so calm and collected that it is nerve racking. Because you know he is just that damn good.
OMG. Elliot had a guillotine locked in deep. DJ is in trouble. DJ looking for a way out. He rolls. Elliott switches to a d'arce choke. Johnson survives. Wow!!!
Elliott showing signs of fatigue in the first. Uh. Oh… but then he just got a takedown after a hook that dropped Mouse and is dominating through the first five minutes. If you are going to go out, it is good to go out on your shield!
DJ is in top. He is controlling but Elliott continues to attack from shit positions. Really fun fight.
Early in the fourth round, mighty mouse shoots and gets an easy take down. He does not want to deal with the awkward and unorthodox style that Tim has standing. Mighty mouse has the back here in the fourth round. He is close to a choke but Elliott is doing a good job of defending. And then all of the sudden the fight is NOT over!!! Wow!!!! DJ soooooo close to a straight arm bar off a kimura grip.
DJ dominating the fifth round with excellent top control. He is recognizing every movement of Elliott and flowing with it. As Tim moves so does Johnson. Always keeping the proper position. However, it is fair to say that Elliott has definitely established himself as a very difficult competitor at this weight class. He has done as well as anyone against the champion.
Even though the fight went all 25 minutes, it is a credit to Johnson that he won. He is now on the verge of history. Only one more victory and he is the greatest champion of all time.
Winner: Mighty Mouse, dec.
Should You Watch
Only if you want to see what's could be maybe possibly history.
Quick & Dirty TUF 24 Results, aka, The Ultimate Fighter: Tournament of Champions Finale
(Winner in BOLD)
Middleweight Josh Stansbury vs. Devin Clark
Middleweight Elvis Mutapcic vs. Anthony Smith
---
Women's Strawweight Kailin Curran vs. Jamie Moyle
Lightweight Dong Hyun Kim vs. Brendan O'Reilly
Bantamweight Rob Font vs. Matt Schnell
Featherweight Gray Maynard vs. Ryan Hall
---
Flyweight Brandon Moreno vs. Ryan Benoit
Women's Bantamweight Sara McMann vs. Alexis Davis
Light Heavyweight Ion Cutelaba vs. Jared Cannonier
Welterweight Jake Ellenberger vs. Jorge Masvidal
Flyweight Joseph Benavidez vs. Henry Cejudo
Flyweight Demetrious Johnson (c) vs. Tim Elliott