Written by Dane McGuire
On Saturday night Fabricio Werdum faces Stipe Miocic for the UFC strap at 265 pounds…*crickets*. While longtime UFC fans are familiar with Miocic and I know I'll be rooting for him after a long game of "Will he? Won't he?" when it comes to receiving his shot at the champ, we all know who the biggest draw on the card is– "Cyborg".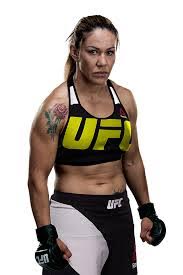 As it stands, Anderson "The Spider" Silva" is off the card after being admitted to a local hospital for an inflamed gallbladder. His then opponent Urijah Hall said on a recent episode of UFC Embedded that he, "…didn't travel that far (to the hosting nation of Brazil) to lose."
On such short notice, this main card fight has been dropped from the card entirely, resulting in Hall going home with nothing and the event being one legend down.
Fellow legend (and remaining Nogueira) Antonio Rogerio has fallen from his championship daysto being the main event of the earliest prelims on UFC Fight Pass. His adversary for the evening is 8-3- 0 Patrick Cummings.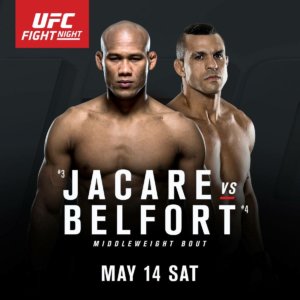 I have never described any fighter as a "easy fight", but I think it is very possible to see this as one last W in his home country before Nogueira says goodbye to the Octagon.
Matt Brown has my vote over Mia based on perceived anger alone (and if the fight stays a standup affair) after he flipped off the crowd at the weigh-in following chants of "You're gonna die."
"I think he's a very, very pure grappler and I don't think his striking evolved that much, whereas I was a pure striker and my grappling has evolved," Brown told MMAjunkie. "The way I see it, Demian has one path to victory, and that's jiu-jitsu. He only has one of way of winning, and that's jiu-jitsu. I have every other possible way of winning, and I even have that way – probably not as likely as any other way, percentage-wise, but I'm better at every other single part of the game except purely jiu-jitsu."
Mauricio Rua also gets the nod from me despite the fact that he hasn't been on a true winning streak since 2006-07. For me, the experience gap is too large. If Corey Anderson defeats him, it's thanks to Rua physically declining.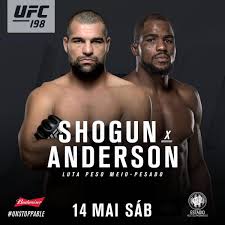 I naturally doubt ever seeing Vitor Belfort in title contention ever again, but say that he can still go with his only recent loss being to former champion Chris Weidman and a win over the current one in Luke Rockhold. It's my opinion that the level of competition that Jacare Souza has faced just isn't the same.
However, what makes Cris "Cyborg" Justino the attraction on an all Brazilian event? Part of the answer is transcendence of MMA. Regardless of how anyone feels about Ronda Rousey, if you've heard of Rousey or UFC President Dana White you've eventually heard of "Cyborg". Her name is out there and while it still might not be as well known as Rousey or McGregor, it's out there. This could also be a chance to see if a 145 pound division could be coming to the promotion with the 140 pound catchweight. I think the female Bantamweight division could use the depth, but Justino at 135 given her failed attempts to cut is just not believable. Still, I think she's needed.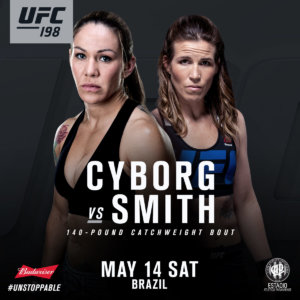 The key reason Justino will be a star tonight is because many thought it would never happen thanks to her interactions with those at the UFC, her weight cut issue to make 135, and in my eyes being happy as champion in Invicta. No matter how you feel about her "No Contest", she's a big name and is needed.
Why does she win against Leslie Smith? Mindset. I do think Smith views Cyborg as a challenge and does want to challenge for the Bantamweight belt down the line, but she doesn't want to fight Miesha Tate. "She's my friend; she's not someone I'm going to challenge for the title. I think this (win over Justino) will put me up there. I'm totally happy with being a gatekeeper for a little bit and looking for the next super fight after that" Smith told MMAJunkie.
As a right of mainly Op-Ed work, I never take my opinion too seriously– but refusing to fight due to friendships is something I don't respect. A teammate fight happened on TUF 23 and with Arlovski vs. Overeem. Business is business.
Justino definitely has more to prove thanks to the tale of getting to the UFC and wants the belt no matter who it's around.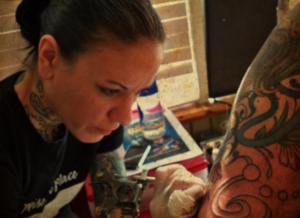 Main Card Predictions:
Werdum def. Miocic- Dec (I want to be wrong!).
Vitor Belfort def. Jacare Souza- Dec.
"Cyborg" def. Smith via KO/TKO
Mauricio Rua def. Corey Anderson- Dec.
Warlley Alves def. Bryan Barberena- Submission
Dane McGuire is an MMA Journalist and Op-Ed writer for CBS Sports Radio- St. Louis'
InsideSTL.com and the host of "PunchDrunk Radio" available on InsideSTL/HalfGuarded.com