Estadio Atletico Paranaense
Curitiba, Parana, Brazil, Not-America
Bear Witness to our amazing UFC 198 coverage where we ask you to Watch UFC 198 with us!  We'll be covering the show as it happens, a novelty to be sure.  Always breaking ground, that's us.  So, this post will be updated with whatever information seems pertinent.  Other than that just enjoy.  The Quick & Dirty results are at the verrrrrrrrrrrrrry bottom if you don't like to read. (And who can blame you for that one?)
Update: Anderson Silva is out.  His belly hurts him.  Hope he didn't get his medication from Thailand.
Update: Everyone made weight and Warlley Alves vs. Bryan Barberena was moved to the main PPV.
Update: And we have an AWESOME preview RIGHT HERE for you to read.  If you don't, you hate America.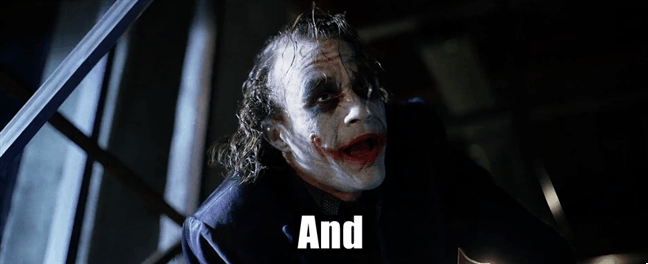 UFC 198 FREE LIVE STREAM – Sorta Preliminary Card – UFC Fight Pass – 630/530/430/330
Renato Moicano vs. Zubaira Tukhugov – Featherweight
Round One
Another Russian dude who looks like all the other Russian dudes and will probably be a killer.  I shall call him Zuba for short.
Zuba light on his toes early on, very Machida-like.
Zuba got hit in the dick, motioned for the ref, the ref didn't give him any time, and the crowd boo'd.
Renato is answering the movement of Zuba with kicks to the leg.  That's a smart man there.
Zuba leaps him with a left hook the connects.
Zuba tried a strike and seemed to think he had Renato hurt so he went down with him but Renato immediately goes for rubber guard.
Now a high guard where he's over the shoulder, giving Renato either a triangle or armbar, depending on how Zuba moves.  There's a minute to go.
Good pressure via stacking from Zuba and Renato has to give it up.
Zuba stands, tries a fancy thingy, leading to a quick scramble where Renato almost got the back.
Round Two
Renato pressuring right away, trying to take away Zuba's control of the distance.
Renato looks to be timing Zuba better now.  That combined with the pressure has noticably put Zuba on his back foot.
Another kick to the cock and it was clearly there and again the ref denied Zuba a break.  That's … Embarrassing.
Renato swinging his punches and keeping his chin up during exchanges.
Since the Ball Buster, Zuba has found a little more distance now.  He has a bounce back in his step.
Renato tried a counter of Zuba, kinda hit a right hand, then got clocked himself.
Not much really happening in this round besides the Cock Punt.
Round Three
More of the same.  They've clearly fallen into a patter: Zuba dances on the outside, leaps in with a shot or two, then Renato tries to counter and occasionally throws kicks to the leg.
They're talking to each other.  One is from Russia one is from Brazil.
Accidental clash of heads has Zuba wobbly.  Zuba shoots but Renato sprawls very well.
Stiff jab from Renato connects.
Renato is bleeding from near his eye, the doc is checking him out, but says he's good to fight.
The're both throwing with more power now as there's half a round to go.
Renato with another excellent sprawl.  He's on the offensive now, landing a hard knee to the belly.
Leaping right hand from Zuba.
Another sprawl from the Brazilian and this turd is going the full fifteen.
OFFICIAL WINNER: Renato Moicano, split dec.
Should You Watch
No.  This sucked. I hope they both lose part of their purse..
Sérgio Moraes vs. Luan Chagas – Welterweight
Round One
Moraes is a baddass killing machine on the mat.  He also comes out to "Happy" by … Whoever that artist is and boy does he look happy as he dances down the aisle.
Chagas pressuring right away and letting his hands go.  That's kinda what you do when you're fighting a BJJ World Champion.
Chagas settles down a little bit and is fighting at the end of his punches.
Kick to the head was blocked by Moraes but it still hurt.  And another.  Moraes throws a kick to the knee and then a wonderful lead uppercut.
Moraes circling and then gets kicked in the fucking head like a demon from hell that drops him.  WOW!
Somehow Moraes is alive.
A left hand drops Moraes again but Chagas ain't fucking around with the ground at all.
Round Two
Moraes comes out and gets right in Chagas's face.  Right hand lands.  But after 45 seconds of aggression, Moraes seems to have fallen back into letting Chagas fight his fight.
Chagas with a nice combination ending with a knee but he's slower now.  Two weeks notice will do that to you.
That said, Chagas is a technically better striker so he's able to still hang.
Chagas is now backing away, tired, but he is still initiating strikes a lot.
Chagas Ducks down to avoid a punch.  Moraes dives on a guillotine and it's close… Nope!
Moraes has isolated the right hand and is climbing his legs up.
Ref stands them up.
Moraes tries a TD, Chagas sprawls and briefly takes the back of Moraes.  Moraes shakes him off and lands some elbows.
Round Three
Moraes getting off first to start.  Both are flat footed but Moraes has more gas.  He gets a TD.  Easy pass to halfguard(ed.com).
Chagas skips his hips to full guard.  Moraes stands over top, throws a punch, then chooses to come right into the guard and pepper with elbows.
Half guard, attempt at an in-step pass.  He gets it and now Moraes is in side control.  Chagas turtles up.  Moraes runs around him but can't get the back.
Chagas rolls for a kneebar.  Moraes easily defends and has his hooks in now.
A minute to go and we'll see if Moraes can finish.  He baited an arm triangle but Chagas recognized it and avoided.
Chagas tying to shake Moraes off now as the champion is high with his rear control.  No choke.  Round ends.
OFFICIAL RESULT: DRAW – 29-28, 28-29, 28-28
Should You Watch
The last minute of round one, most of round two, but otherwise no.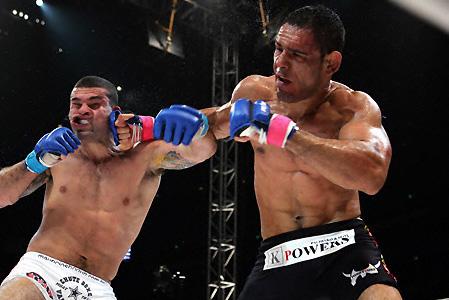 Antônio Rogério Nogueira vs. Patrick Cummins – Light Heavyweight
Round One
I think they showed Cummins nickname as being "Durkin."  Huh?
Lil Nog looks like he's gonna cry.
Both tentative to start.  Which means nothing is happening.
Cummins throwing a kick here and there.  Nog … Is doing nothing.
Nog comes in and lands a straight left.  It has Cummins hurt.  He follows with a series of punches and Cummins clinches up to slow things down.
Cummins with an inside leg kick that I think hurt Nog more than Cummins realizes.
Cummins with an uppercut and then another kick.
Cummins kicks are definitely working here.
BIG right hook from Nog hurts Cummins.  Nog is swarming. Big punches.  Cummins is down.  Pounding.  Cummins grabbing a leg and survives.
Cummins stands but he's getting hammered.  He's out on his feet.  It's over!
WINNER: Lil Nog, KO, R1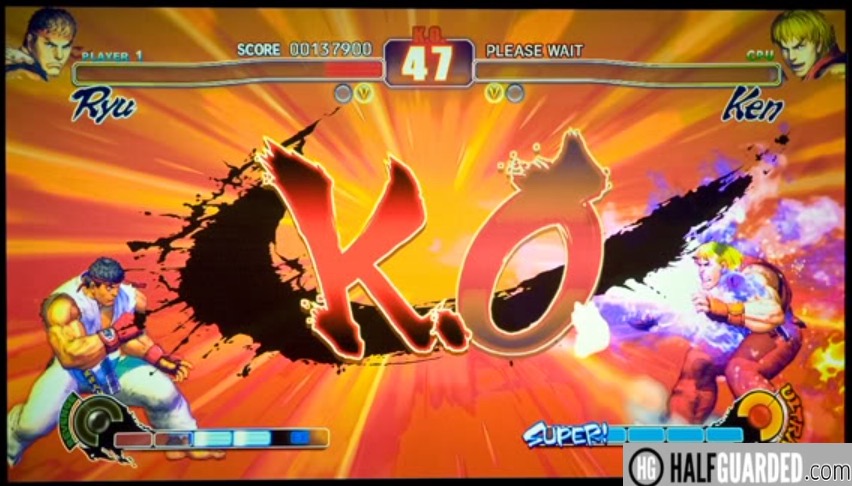 Should You Watch
FUCK. YES.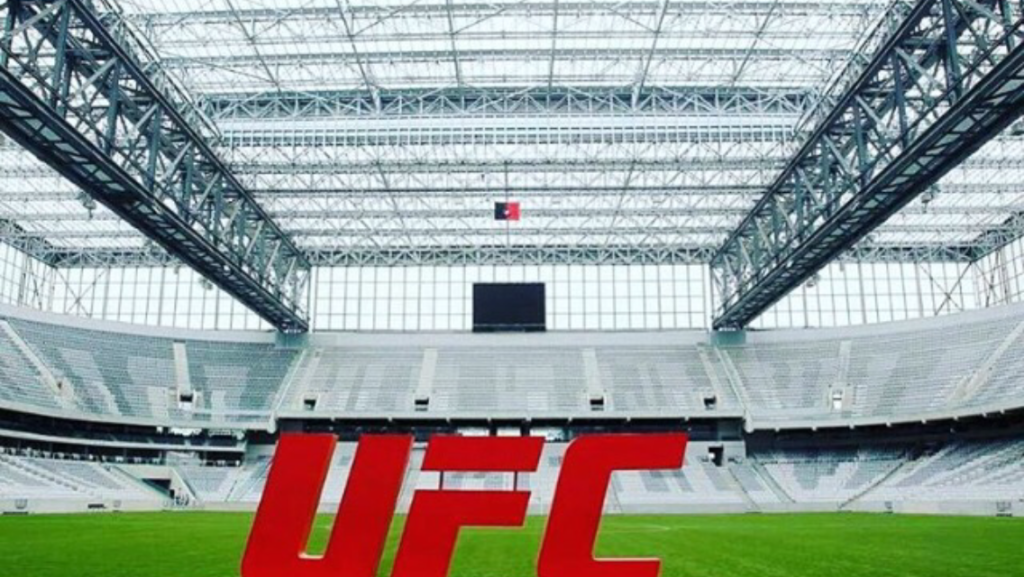 UFC 198 FREE LIVE STREAM – More Important Preliminary Card – Fox Sports 1 – 8/7/6/5
John Lineker vs. Rob Font – Bantamweight
Round One
Font clearly the longer fighter but all it takes from Lineker is one big punch, even at bantamweight.
Font not only in and out but using his jab well to keep the heavy handed Brazilian at distance.
Lineker, to his credit, isn't getting frustrated.  Or at least isn't fighting that way.  He's slowly waiting and walking forward and firing off bombs when close.
Lineker with a left hook to the body then another combo with a left hook to the head.
Font on his bike and jabbing.
Lineker sweeps the leg (!) but Font scrambles up.
Font jabbing.  Jabbing. Jab. (That's how a pro does PBP.)
Lineker swarms in with a punch.  It missed but the momentum actually knocked Font on his ass and now Lineker is GnPing.
Font scrambles up but Lineker thuds his body with a left hook.
Round Two
Font's corner thinks Lineker is tired.  I dunno.  He's still throwing BIG punches.
Font kicking the legs and Lineker returns in kind.
Lineker is only letting his hands loose when Font is near the cage, so he's somewhat preserving energy that way.
Leg kick from Font freezes Lineker.
They just plugged some new company helping with weight-cutting.  Bye bye, Dolce, I guess.
Lineker throwing and connecting more in this round.  He's also using his jab a bit more.  Coincidence?
Crowd is whistling.  I presume they're all cat-calling the ring girls.  I know they aren't.
Lineker in on the hips, has Font elevated, but can't finish the TD.  Font tries one of his own but the little Brazilian sprawls himself.
The Cleveland Browns just publicly tweeted their support for Cleveland's own Stipe Miocic.  Well, he's fucked.
Round Three
Font throwing a bunch of jabs early on.  Maybe more than he threw in the entire 2nd round.
Lineker slips a jab as he stalks the American.
Ugh.  Right hook to Font's body must've hurt.
Lineker doubles up his left hook and connects.  He's found better distance here.  Font tries to run but gets caught by a right hook.  Font is down, mostly of his own volition.  Lineker is elbowing.
Lineker lands some knees.  Font times one, stands, and gets away.
Lineker catches a kick and uses it to trip up Font.  With 90 seconds to go, this top control and pounding is very key.
Lineker is passing now and has a minute to work.
Font scrambles out though, to his credit.  30 seconds to go and it should be Lineker's fight.
Lineker lands a big punch.  Font is hurt.  Lineker is swarming.  He teases a guillotine.  More pounding.  The fight ends.
WINNER: Lineker, dec.
Should You Watch
Eh.  The last minute was good.  It's a fight that has more drama live, I imagine, as you never knew if Lineker was gonna land a bomb.
Francisco Trinaldo vs. Yancy Medeiros – Lightweight
Round One
Trinaldo Ducks behind, gets the back, it can't finish the TD.  He's right in Yancy's face, making this ugly in the clinch.
Almost two minutes of grueling clinch fighting here, which favors the Brazilian as Trinaldo has much better reach.  They separate with half a round to go.
Trinaldo desperate for a TD but can't get one.  Now Yancy is jabbing from the outside, dancing out of the way of the charging Trinaldo.
Trinaldo lands and overhand right.  Then another.  Now a combination of punches.  Yancy is hurt here.
Another big left.  And another.  One more.  Yancy is hurt bad.
BOOM!  A left from hell.  Yancy's is somehow alive and even firing back but FUCK these are big shots.
Yancy survives.  WOW!
Round Two
Yancy's seemingly find as we start.
Trinaldo against leaping in with hooks.  Yancy though is clearly fresher.  Trinaldo's hands are dropping but he still has so much power that Yancy is clearly being respectful of it.
Trinaldo misses a haymaker and Yancy jabs.
Crowd is chanting something.  It Hulk'd up Trinaldo as he connects with a hook.
Yancy with a sloppy shot and Trinaldo stuffs it.  As they stand, Trinaldo lands a kick to the head.  Then a hook.  And another.
Two minutes to go and it's once again a game of how many giant punches can Yancy take.
Trinaldo opening his mouth like he's a hippo.
…
Go with that last one.
Trinaldo eats a couple of jabs.  Then a 1-2.  Numerous body shots from Yancy and Trinaldo looks like he hates life right now.
GIANT RIGHT HAND DROPS TRINALDO!!!!  He survives the round.
Round Three
I think if Yancy can get through the first minute he'll take this.  Trinaldo might have a little power left still but he'll face soon.
Yancy catches a kick and literally pulled Trinaldo towards him so he could punch his belly button.
Trinaldo, somehow, with some energy as he's still throwing big punches.  And now a sickening kick to the liver.
BIG overhand left from Trinaldo.  AND ANOTHER.  AND ANOTHER!!
RIGHT HAND FROM HELL!
Left hook.  The fence is all that I seeping Yancy up.  He's down and Trinaldo is pounding him from north-south.  How Yancy is alive is a mystery.
Two minutes to go.
Yancy stands but can hardly keep his legs under him as he's stumbling everywhere.
Down again and pounding from Trinaldo.  This is unreal.  Yancy earns an award for … Something.  I don't even know.
Now Yancy scrambles and gets on top!  He only has 30 seconds though.
WINNER: TRINALDO, dec.
Should You Watch
OMG, YES!!!!  This was one awesome as shit fight.  Well, more awesome than shit.  Just: AWESOME!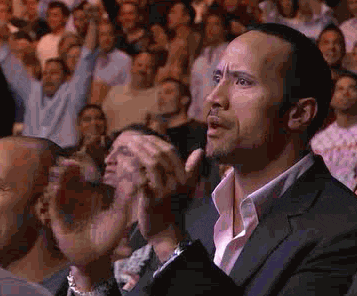 Thiago Santos vs. Nate Marquardt – Middleweight
Round One
Santos on his toes, changing stances.  Nate standing there, doing his best to be boring at all time in life.
Santos grazes the nose with a spinning wheel kick.
Nate very stationary here, throwing occasional hard leg kicks.
High kick from Santos blocked.  Uh.  That's kinda all so far.  I blame Nate.
Santos drops Nate.  Nate's hurt.  He ties up to survive and they stand.
Santos lands another big punch and IT IS OVER!
Winner: Santos, R1, KO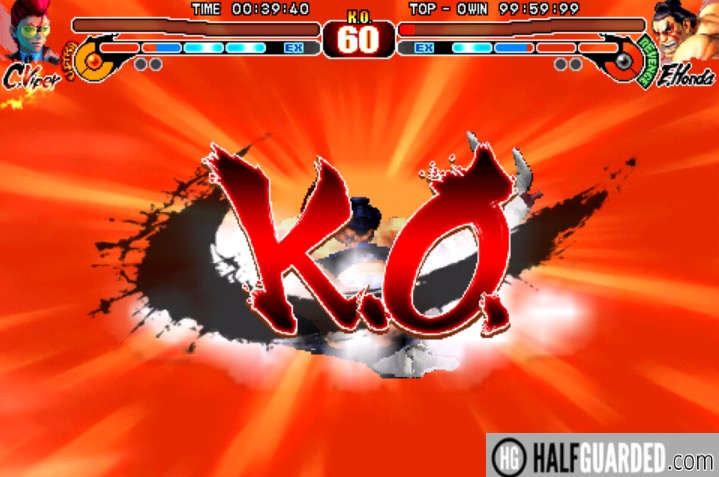 Should You Watch
Fo' Sho'
Claudia Gedelha shown in the crowd.  I have a crush on her, I've decided to go public with.  You think she likes pathetic, self-loathing, American lawyers?  I know she wants to be fisted – that's what she half intimated at the UFC 200 presser.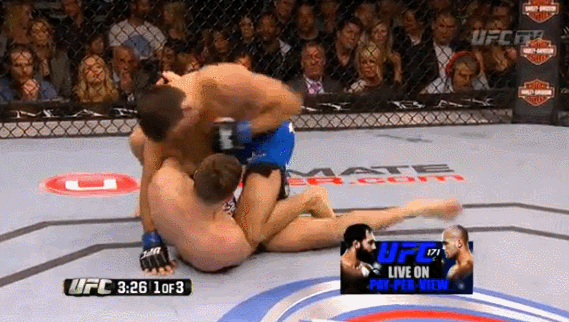 Demian Maia vs. Matt Brown – Welterweight
Round One
LOL.  Three separate times people tried to take a swing at Brown as he walked to the cage.  That's some good heel work.  #hero
Brown moving a lot more here than usually.  Hands are down, Cruz style in a way.
Maia deep on a double.  He gets it, even after Brown grabbed the fence.
Maia takes the back as Brown tries to wall walk.  He has one of Brown's arms trapped.
Maia half on the back now and trying to sweep the leg.
Full hooks.  Backpack.
Brown remaining calm, defending the hands, but he's about to go down… There he goes.  Maia has a triangle body lock.
Neck crank!!!!!  Brown defends.  Brown trying to get his shoulders to the mat and escape the rear mount but that body triangle has him stuck.
Maia again attacking the neck.  Brown defending.  Another neck crank.  Brown defends.  Another.  Defends.  Crowd loving it.  I'm loving it.  Though this probably reads more dramatic than it is.
Crowd chanting something like the Lamaz class "in, in, out" breathing thing.
Brown manages to slink his body around and get Maia off his back, with Brown on top, but Maia is tying him up well and rides out the round.
Round Two
Maia shoots in the first ten seconds.  Brown stuffs.  Then Maia dives on another one.
Maia on a single leg and trips Brown down.
Brown trying to get out but Maia takes the back.  Maia's ability to impose his game (and he truly imposes it) is awesome to watch.
Brown standing while wearing a 170 lb backpack.
They're down, body triangle.
Maia hitting punches.  Not very hard ones though as Brown asks the ref to restart them.  Ya know, while he has his back taken.
Maia hitting hammer firsts in an attempt to expose Brown's neck.
Brown has had some amazing defense.  Unfortunately when "great defense" is all people can say about your performance that's not a good thing.
30 seconds left in the round and now Maia is moving his hips to set up an armbar.  He doesn't get it and the round ends.
Round Three
Maia with two crappy shots.  And another one.  Then a fourth.
Maia tries to flop to his back off a failed TD but Brown lands a big punch.  That hurt Maia.  Brown is attacking more.
Maia recovers, keeps an under hook, and after a brief scramble ends up on top with a sweep.
I wonder if Brown will try to stand only for Maia to take his back…?
So far?  No!  Instead, Maia has just stuffed him on top.
Wait.  Nope.  There we go.  Maia has the back with half a round to go.  If you're someone who is amazing at BJJ (like me) then you'll adore this.
Goldberg just said that Maia is the most decorated BJJ competitor to ever enter the UFC.  He's awesome, for sure, but that's not true.  Jacare is better.  Or, I dunno, ROGER FUCKING GRACIE!
Maia with a neck crank.  I think if it wasn't MATT "MANLY MAN" BROWN that Maia would've had the tap there.
Maia is under the neck.  Brown knows he's fucked.  He has a look in his eye like do I just go out or tap?  He goes out!
Winner: Maia, R3, tap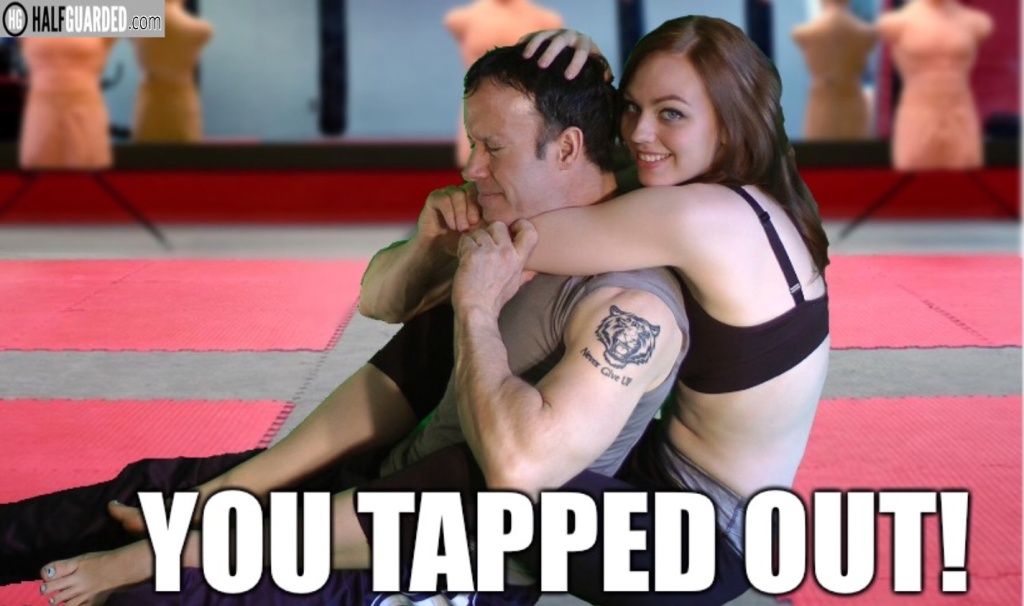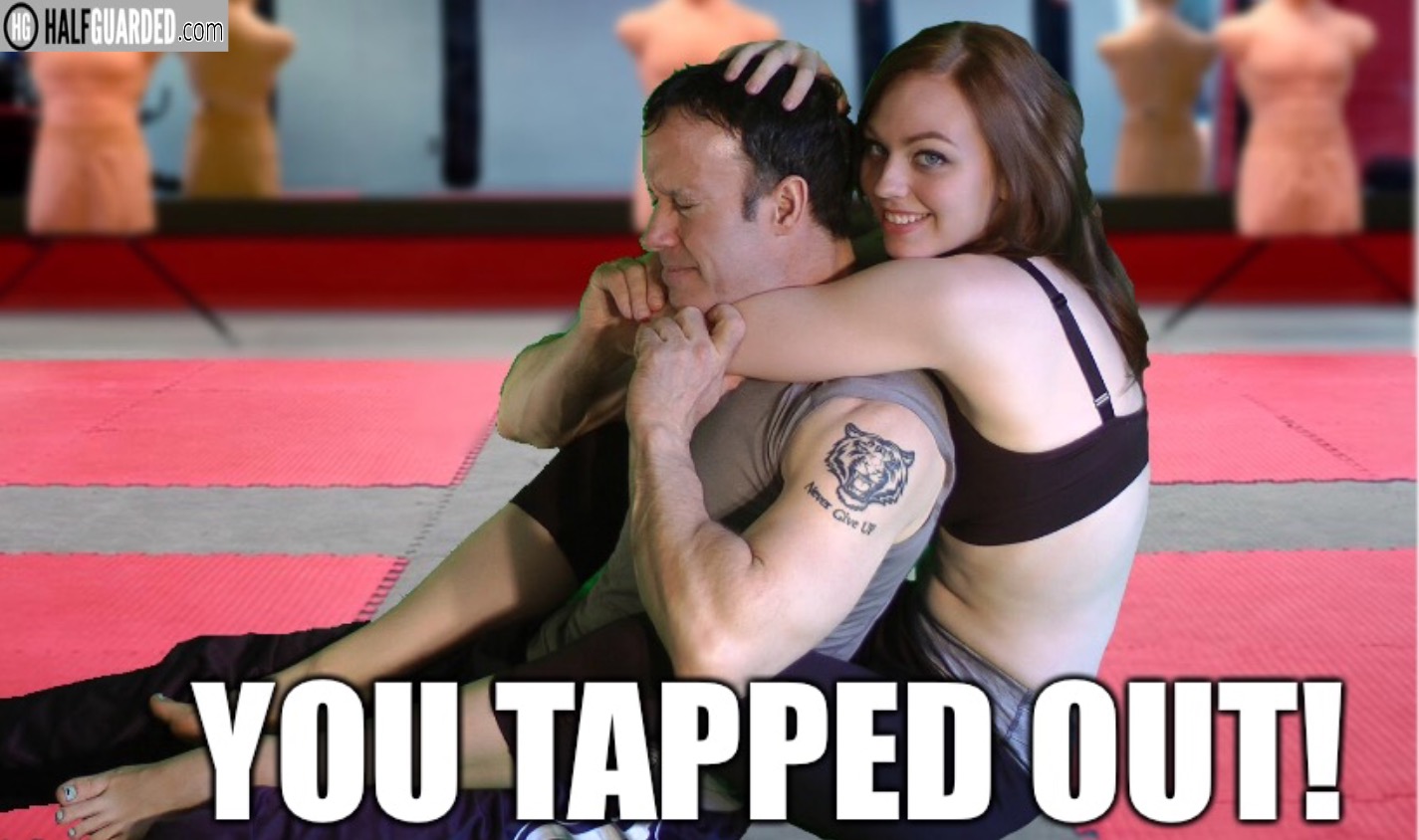 Should You Watch
I really enjoyed this, though it may not be everyone's cup of tea.  Super impressive from Maia though.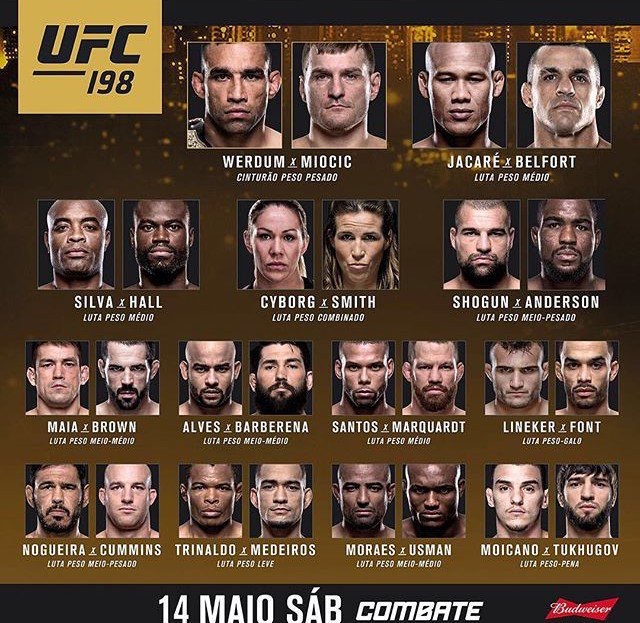 UFC 198 FREE LIVE STREAM – MAIN CARD PPV – 10/9/8/7
Warlley Alves vs. Bryan "I Beat Sage" Barberena – Welterweight
Round One
I think the fighters should get a little cart, ala Wrestlemania 3.
Bryan is going to be like the Mick Foley of UFC: soft lookin skinny fat guys will all see him and think they too can make it to the Big Show.
Alves out with a big kick right away, then he dives on a guillotine.
LOL.  Alves says, "He's out" and then Bryan gave a thumbs up as if to say, "That fucking liar."
Bryan escapes and is trying to keep Alves down.
Alves stands while eating some punches.
Bryan tries a trip sweep but misses it.
Alves misses a wheel kick.
Hard body kick followed by hands from Alves.
Bryan lands elbows to the head in the clinch.
Alves is a little tired looking.  Bryan isn't.
Alves throws a hard right.  He just seems like every strike he throws is hard, could hurt, and seems like it is done by a professional.  Bryan looks like someone who doesn't take his shirt off when he goes to the beach.
Alves tries a TD but Bryan stuffs an under hook to keep it up.
Alves's mouth is open. (That's correct, btw.  'S is singular possessive.  S' is only used for a plural possessive.  A surname is singluar.)
Round Two
After two minutes … Nothing.  Only thing of note is Bryan admitting he has a "dad bod."  Are you a dad?  If not, then you should have PROFESSIONAL FIGHTER BODY!  (Even if it means you'd need to take steroids.)
Bryan hits a kick to the body. Alves still just tired but not much else.
Bryan hits the body again and that may have hurt Alves a bit.
They're clinched and Dad bod Bryan hits an elbow.
The Flabby American is walking down Alves here and the SOB might just win this.
Yeah.  Alves is dead tired.  He can barely move.
Bryan feints low then comes up the middle with punches.
Bryan wins, easily, a brief exchange of punches.
More elbows from the clinch from Bryan.
Round Three
Alves out right away.  Body kick.  Hands to the head.  Buuuuut: that looks like that was all he had in the gas tank.
Bryan slips.  Alves jumps for a guillotine, switches off to a TD attempt but Bryan fights his way up.  GO, FATTY, GO!
Bryan with a ton more energy, just nothing to really do with it all.
Alves eats dirty boxing and throws Bryan away.
Flying knee from Alves was a waste of needed energy.
Alves still has more power here but Bryan simply isn't stopping.  He's a fat Terminator.
Boom!  A series of hooks land.  Alves takes them well.
Bryan lumbers forward with a minute to go, the least scary looking Frankenstein ever.
Alves pumps a jab, then a jabbing hook.  Bryan takes them and he's coming forward with his own punches.
Bryan lands more then Alves responds in kind.  This is shockingly even here and the last thirty will decide this.
Bryan now lighting up Alves – you wouldn't know it because the crowd is DEAD SILENT when a non-Brazilian does something.
They both go out just throwing wild shit all over the place.
WINNER: BAD DOD BRYAN!!!!, dec.
Should You Watch
It wasn't bad.  Last round in particular.
Maurício Rua vs. Corey Anderson – Light Heavyweight
Round One
They said Shogun was one of the original Chute Boxe stars. No, he wasn't.  Pele, Wanderlei Silva.  Even Shogun's brother Ninja all predates him, some by several years, and dominated PRIDE.  Shogun's run in Pride was near the end of the company… That was a weird rant.
Corey "Beasting 25/8" Anderson.  I get what the nickname is trying for but it's HORRIBLE AS ALL HELL!
I need violence.
Shogun bobbing and weaving inside to start.
Shogun with some hard kicks o the legs now.  Anderson moving away and keeping his hands very high, so he's afraid of the power of Rua.  What he doesn't realize is that Shogun cannot actually take a punch anymore.
Rua using his jab t hide his right and he's landing more so far.  Oh, it's only been two minutes though, so let's not jump to conclusions.
Rua w leg kicks that are tearing apart Anderson's knee.
Shogun throwing a lot more combinations than normal, especially off the break.
Anderson throws two lazy punches to set up a hard leg kick.
Round ends just as Shogun drops Anderson with a hook.  Anderson is down.  He's almost out.  BEEEEP!  He lives.
Round Two
Brian Stann just mentioned ice on the canvas.  HE HAS BECOME ROGAN!!!
Anderson with a brief TD but Shogun is right up.
Shogun landing his jab, but nothing big.  Anderson though dives on a TD.  He doesn't get it.
Anderson fight in scared.  NOT defensive but scared.  He's quicker, stronger, and hits harder but he's desperately afraid of Shogun and I think it's all mental.
Blast double from Andeson was immediately nullified by Shogun.
Shogun lands a punch off a leg catch to end the round and maybe even steal the round!  Gasp!
Round Three
Crowds slowly builds to a mild roar as the third begins. As this happens, my two dogs switched places and surprised me.  And I think one needs to take a dump…
Anderson with a TD.
Shogun holding on for a standup.  Then he skips his hips and looks to wall walk.
He's almost up…There we go!
Last two minutes here could decide it all.  FEEL THE DRAMA!
Anderson shoot.  Shogun stuffs.  Anderson persists and gets it briefly.  I say "briefly"a lot in regards to TD.  I need a new word.
Anderson has not given up on this TD attempt.  It's kinda boring. (Kinda means "very much.")
Round ends and it might be close, though it all hinges on Shogun.
WINNER: Shogun, split dec.
Oh, and one of the dogs DID need to shit.  
Should You Watch
No.  This was not exciting except for the first five minutes.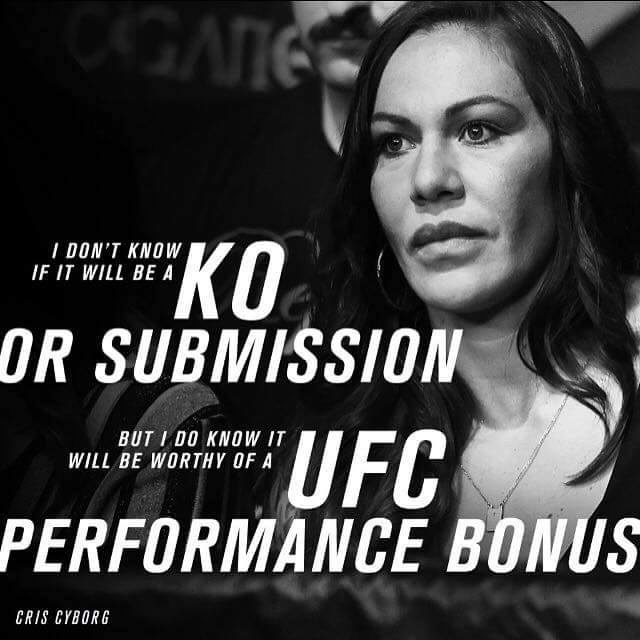 Cris Cyborg vs. Leslie Smith – Catchweight (140 lbs)
Round One
I wrote a nice piece about Lady Cyborg once.  When I see her now I think much the same as then.
Big right hand from Cyborh immediately lands.  Then a brutal combination.
Cyborg stalking Smith and Smith is like an antelope in the middle of a field, she's so scared.
And she should have been because Cyborg drops her big.  GnP.  IT'S DONE!!!!!!!!!
WINNER: CRIS CYBORG, R1, KO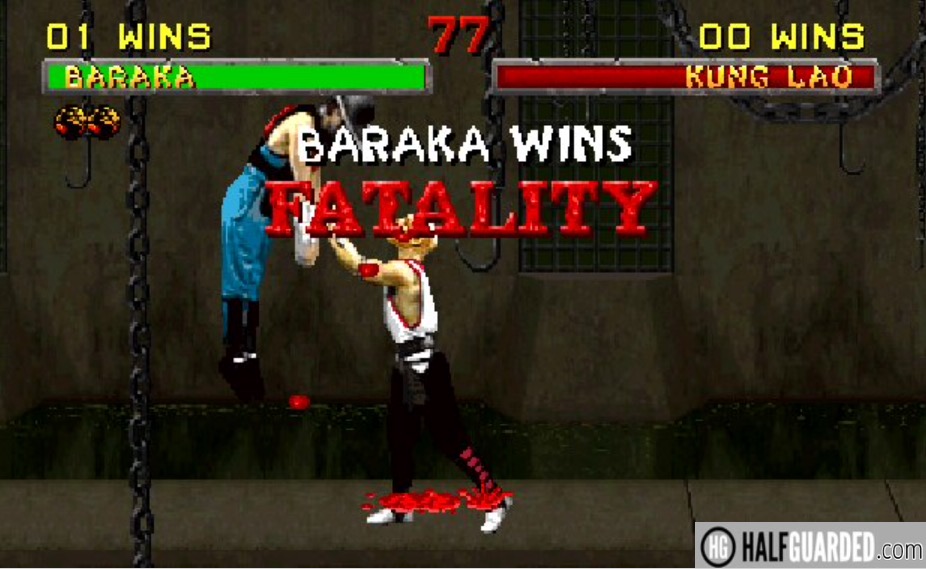 Should You Watch
Oh for fuck's sake, yes!!!!
Middleweight Anderson Silva vs. Uriah Hall
Should You Watch
Oh yeah, totally.  Wait…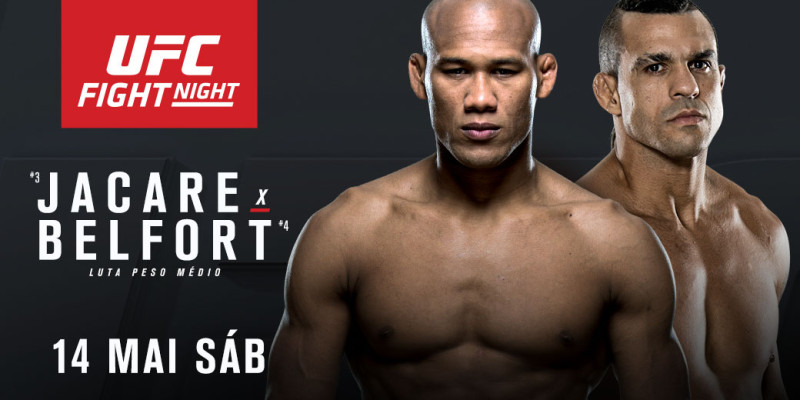 Ronaldo Souza vs. Vitor Belfort – Middleweight
Round One
I bet they say "classic striker vs grappler" match.  At least three times.  Oh, and these walk outs seem like they are taking an hour each.
HOLY SHIT!  My brain just processed how awesome a fight this is!
(This is random but I feel like they haven't played up just how huge a crowd there is there.  It felt like when Ronda did it in Not-America that they showed a ton of massive crowd shots.)
Jacare is in Vitor's face early.
Jacare misses – badly – on two TDs.
Vitor pushes off a clinch.
Jacare with a beautiful ankle pick to get Vitor down.
Grinding elbows from Jacare.  He then momentarily sits up and pounds away.
Ref stops it to check on Belfort's bloody eye.  I'm sure he's fine.  HE IS!
They restart with Jacare on top.  He's in-step passing now.  As he does, Vitor times it well, scrambles up, avoids an attempted armbar and stands away.
Jacare went for a TD and … Vitor pulled guard.  Well, he's done then.
Jacare riding well on top and pounding away.
Mount.
Jacare elbowing and pounding away.  There's 50 seconds to go.
Jacare looks at the ref.  Lands more punches.  It's finished!
WINNER: Jacare, R1, TKO


Should You Watch
Yes.  Si.  Oui.  Though this really seemed like Belfort quit after not winning in 5 seconds.  Just classic Vitor.

Fabricio Werdum (c) vs. Stipe Miocic for the UFC Heavyweight Championship of the World
Round One
The only thing worse than losing your title is losing it to someone from Cleveland. (I'm saving that for now and will reuse it if it happens.)
Werdum seems like a kid in the candy store he's so happy and dopey.  (BTW, they've said that this is a Night to Celebrate Brazil like this is some pre-planned idea to honor the country most likely to start the Zika pandemic.). It'salmost like he isn't focused on the fact that he has a real fight now.  It's like he's this big dork who now is a little famous and he's embracing it all.
Miocic used to wear Croatian shorts, like CroCop.  It halped to identify him and make him stand out.  He's currently wearing boring white from Reebok.
Oh.  Werdum, also a guy better in straight BJJ than Maia.(This makes it seem like I'm shitting on Maia.  I'm not.  Just Goldberg.)
FIIIIIIIIGHT TIME!!!
Miocic is hesitant with what he does.  He doesn't wanna be on the ground, that's for sure.
Crowd is singing what might be a church hymns.  WHy not.
Werdu with a terrible TD attempt.  That seems to have empowered Miocic as he's suddenly more aggressive with his striking.
Double jab followed by a right hand is working well for Stipe.
Werdum rushed in and got caught coming in.  ONE GIANT PUNCH OF DEATH AND IT IS OVER!!!!!! MIOCIC WINS IT WITH A KO OF DEATH!!!!!!!!
WINNER: MIOCIC, R1, KO FROM HELL!!!!!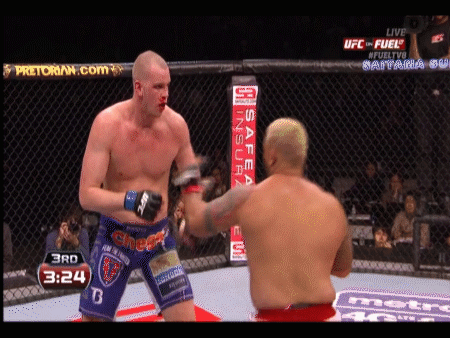 Should You Watch
HOLY FUCK SHIT, YES!!!!!!!
QUICK & DIRTY UFC 198 FREE LIVE STREAM RESULTS
(Winners in BOLD)
Renato Moicano vs. Zubaira Tukhugov
Sérgio Moraes vs. Luan Chagas – DRAW
Antônio Rogério Nogueira vs. Patrick Cummins
---
John Lineker vs. Rob Font
Francisco Trinaldo vs. Yancy Medeiros
Thiago Santos vs. Nate Marquardt
Demian Maia vs. Matt Brown
---
Warlley Alves vs. Bryan Barberena
Maurício Rua vs. Corey Anderson
Cris Cyborg vs. Leslie Smith – Catchweight (140 lbs)
Middleweight Anderson Silva vs. Uriah Hall
Ronaldo Souza vs. Vitor Belfort
Fabricio Werdum (c) vs. Stipe Miocic wins the UFC Heavyweight Championship of the World