When Dana White convinced the Fertitta Brothers to purchase the nearly dead Ultimate Fighting Championship brand in 2001, few – if anyone – would have expected the UFC to grow as much as it has over the course of 15 years. A universally reviled and passe throwaway from the '90s "extreme sports" fad, the UFC a decade and a half ago was stuck putting on shows in decrepit, southeastern mudholes like Lake Charles, Louisiana and Dothan, Alabama. United States senators were calling it a human form of cockfighting and the idea of any kind of television deal – beyond, perhaps, a late night PPV slot wedged in between $2.99 softcore pornos – was absolutely unthinkable. Indeed, it seemed like the entire concept of MMA in the U.S. was maybe a year and two from disappearing altogether, vanishing into the same post 9/11 ether as Pogs and Orbitz soda.
But things didn't necessarily pan out that way, did they? Thanks to keen business acumen of Dana White, the Ultimate Fighting Championship underwent a major overhaul, bolstered in no small part by a set of national unified rules that slowly but surely allowed state legislatures to overturn their decades-old bans on mixed martial arts events. With the outmoded "bloodsport" albatross lifted from the UFC's proverbial shoulders, White was able to land a major network cable television deal, which in turn brought the sport into millions of homes coast-to-coast. A pretty big turnaround, to say the least, for a company that wasn't able to break 1,000 attendees for live pay-per-view contests just a few years earlier.
And from there, it was just one astounding business success after another. Pay-per-views started to break a million buys, fighters were being featured on the cover of Sports Illustrated (fun fact: the first MMA fighter ever placed on the front of SI was that all-time MMA great … Roger Huerta), shows were filling up and even selling out NHL and NBA arenas, major corporate sponsors like Budweiser were lining up by the truckload and – in what was unquestionably Dana White's biggest accomplishment until recently – the UFC brand eventually secured a billion-dollar-plus network television deal with Fox. In just 10 years, White had taken a niche sport *this* close to going the way of the Tamagotchi and – via one brilliant marketing move after another – turned it into a 100 percent bona fide international mainstream sports sensation.
As successful as White has been – and seeing as how the product he rescued from assured bankruptcy for just $2 million was recently resold for $4 billion, that's a LOT of success to go around – he has long been plagued by a very specific failure. Alike a pro football team that goes 15-1, White couldn't help but obsess over that one blemish on his record, literally the only thing preventing him from achieving what could rightly be called the business equivalent of the old Mortal Kombat "flawless victory."
Since the UFC's inception in 1993 until 2016, 49 states had passed legislation legalizing MMA events. The lone holdout, ironically, was the first state to ever legislatively OK the sport – New York.
Oh, what a tangled web this one is. In 1996, New York legislators became the first in the nation to draw up a bill effectively "legalizing" mixed martial art as a legitimate sporting contest. Less than a year later, however, those same lawmakers had a change of heart and voted again to outlaw MMA in the Empire State – which, from Feb. 25, 1997 onward – has remained the law of the land.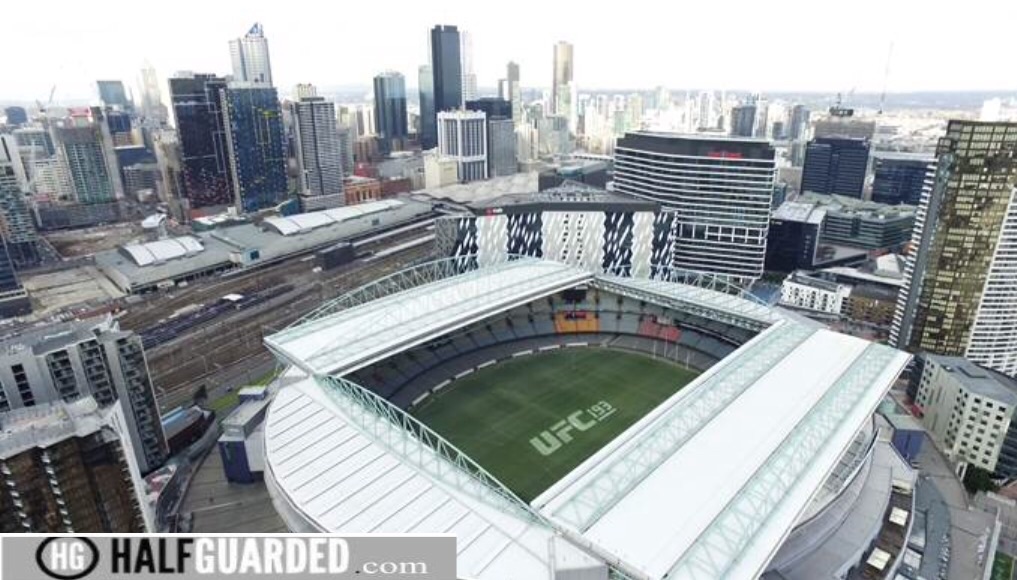 Even with UFC shows selling out MLB stadiums in Toronto and national soccer venues in Australia and Brazil, the Big Apple remained Dana White's endgame. For him, final victory wouldn't take place until he was able to run shows out of Madison Square Garden. New York – the largest media market in the U.S. and by proxy, the media capital of the entire freaking planet – was that last unconquered territory, the final, illusive feather White sought to jam into his hypothetical cap. When he was able to run UFC at MSG, then he knew he had done everything he could to put MMA on the pop cultural map.
Oh, it wasn't easy. Indeed, White spent the better part of a decade lobbying to make MMA "legal" in NYC, where lawmakers publicly denounced the sport for being – and this is a direct quote – "gay porn with a different ending." White's efforts, however, weren't for naught, as New York assemblymen – perhaps finally realizing the sport wasn't modern day gladiatorial combat and could also generate a ton of revenue for the state –  finally passed a bill authorizing mixed martial arts events last spring. And on April 14, Gov. Andrew Cuomo officially signed it into law, paving the way for the UFC's first ever New York City show – UFC 205.
You don't need me to tell you how stacked the show is. Three championship bouts on the line (featuring arguably the biggest star in all of MMA headlining the card), six PPV matches (all of which could feasibly headline their own UFC card), a star-studded free cable slate of fights that includes heavy hitters like Frankie Edgar and Rashad Evans and guys like Jim Miller and Tim Boetsch are effectively getting paid for non-televised "dark matches" online. All in all, it very well could be the most talent-glutted PPV in MMA history, and may even set the foundation for an annual New York super show that could serve as the UFC's equivalent of the Super Bowl or WrestleMania.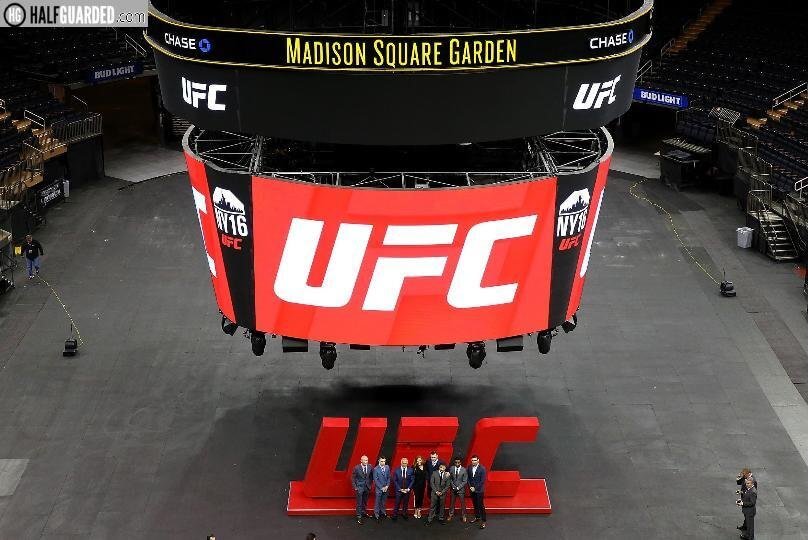 In that, the first of what will undoubtedly be many, many Madison Square Garden PPVs may indeed become Dana White's greatest legacy. While it may not seem as big a business move as the Spike TV deal and the Fox TV deal (and even the Reebok fight kit deal, for that matter), for Dana, UFC 205 represents something much, much loftier than any of those already enormous, game-changing deals. It signifies his final entrepreneurial victory, his triumph over the last remaining barrier between the UFC and total mainstream permeation. On Nov. 12, the absolute biggest spectacle in the nation's – and by proxy, the entire world's – media mecca won't be an NFL and NBA game, and it won't be a Beyonce or Taylor Swift concert. Rather, the eyes of the entire city will be firmly focused on an eight-sided cage, dropped smack dab in the middle of the Knicks' home court. The biggest event on the biggest stage in the nation won't be pro basketball or pro football and even pro boxing – it's going to be, for the first time in history – MMA, the sport Dana White single-handedly saved from obscurity a decade and a half ago.
If you can make it in New York, the old adage goes, you can make it anywhere. And UFC 205 more than confirms what hardcore MMA fans and Dana White have known for years – that this crazy little sport called "mixed martial arts" is definitely here to stay, and it's only going to get bigger – and better – moving forward.