Toyota Center
Houston, Texas
Me. You. TV. Booze. Drugs. Fighting.  Saturday night is on fleek.
This is our coverage for the show you see listed above.  That should be obvious.  If it isn't, well, this is only gonna get more difficult for you.
Check out the weigh ins by clicking HERE.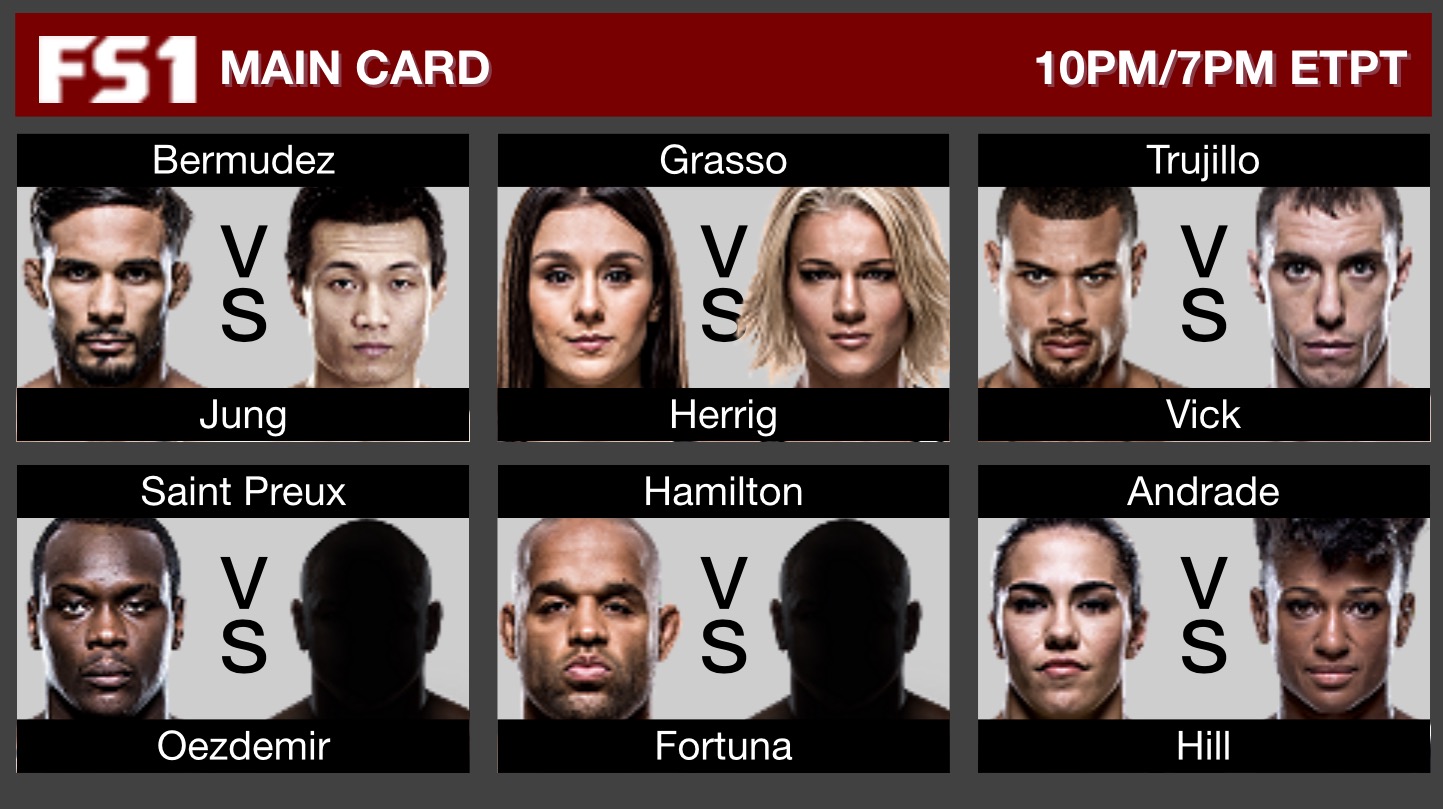 UFC Fight Night Houston: Bermudez vs. Korean Zombie Results
MAIN CARD – FS1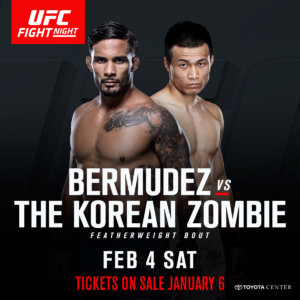 Dennis Bermudez vs. Chan Sung Jung
What Happened?
Bermudez remind me of Tyson Griffin … AND THEN ZOMBIE LANDS ONE AWEET AS FUCK UPPERCUT FROM HELL AND THIS IS OVER IN ROUND ONE!!!!!
Winner: Korean Zombie, R1, KO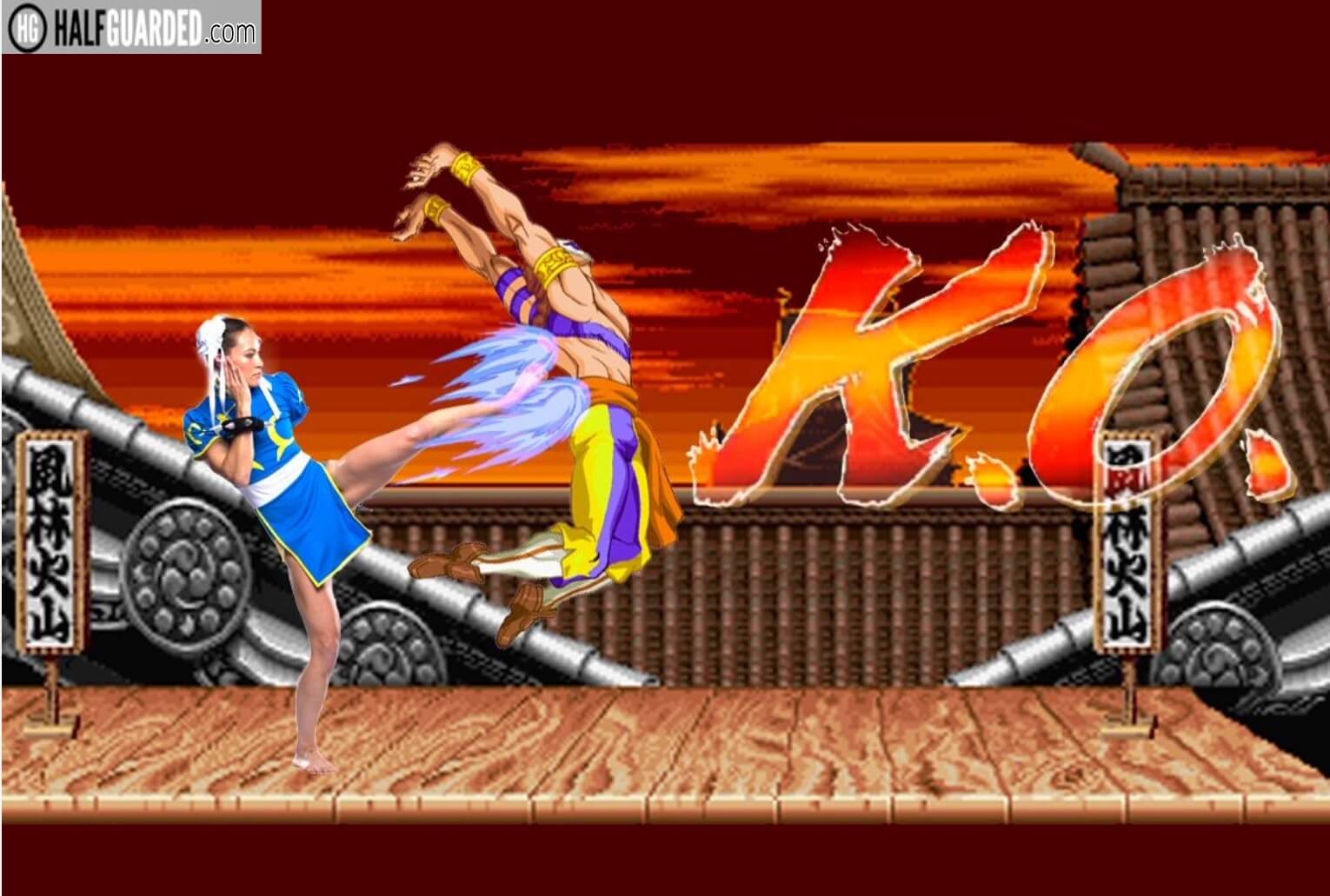 Should You Watch?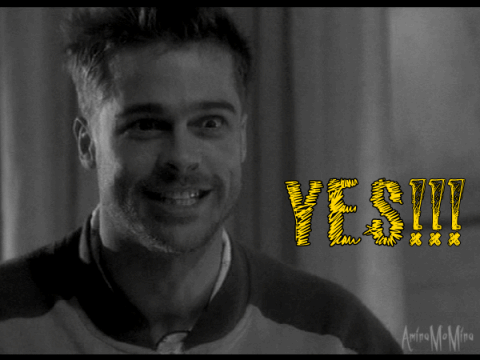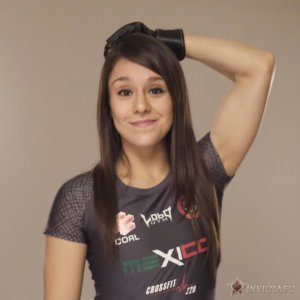 Alexa Grasso vs. Felice Herrig
What Happened?
Just … nothing. Herrig was bigger and that seemed to be the difference. It was mostly on the feet. No one did real damage. Kind of point fighting. Herrig landed a bit more but no one seemed to do damage or hurt someone, thereby defeating the purpose of fighting in a cage.
Winner: Herrig, dec.
Should You Watch?
No. This sucked. I like pretty ladies but these two didn't not deliver violence. Look a thing this instead: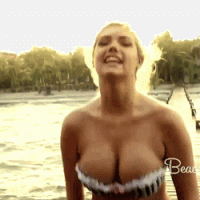 James Vick vs. Abel Trujillo
What Happened?
Didn't start out as much. Then in round two, Vick locks in a SUPER deep d'Arce. Trujillo fought but Vick wouldn't let go for anything. He let it go for a second. Tried again. Trujillo lived. Somehow. A mega knee from Vick started off the third stanza. Another d'Arce. Tap. Done.
Winner: Vick, R3, sub.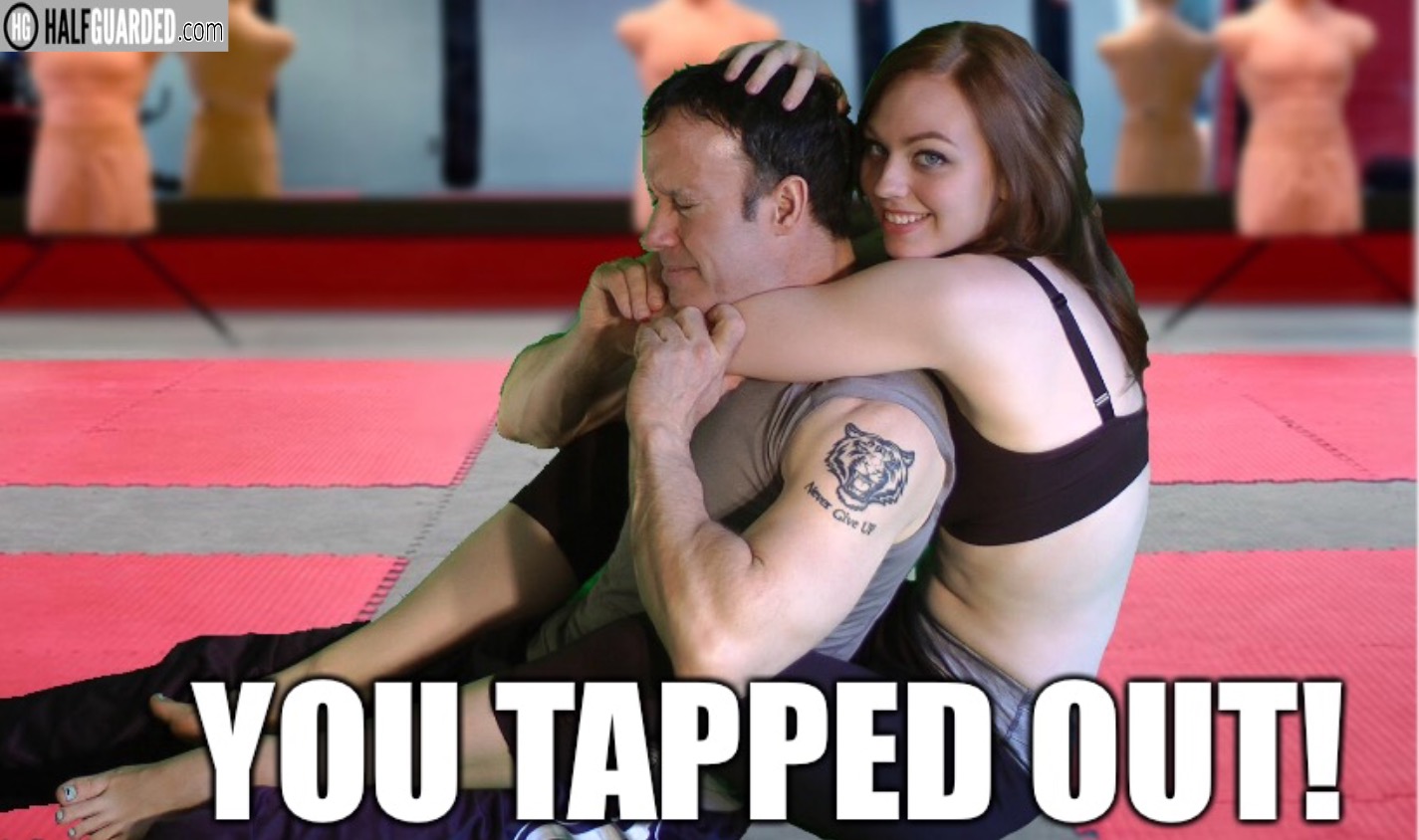 Should You Watch?
Sure. But no biggie if you don't.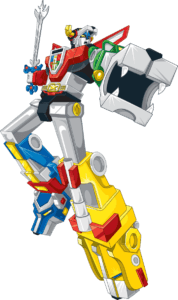 Ovince Saint Preux vs. Volkan Oezdemir
What Happened?
Voltron is like a Euro Glover Texeira. Always moving FW, heavy hooks. No regard for his foe. In the second, the crowd went Boo-Urns. They kept booing in the third as the world came to a sudden halt. Fuck them both.
Winner: Voltron, dec.
Should You Watch?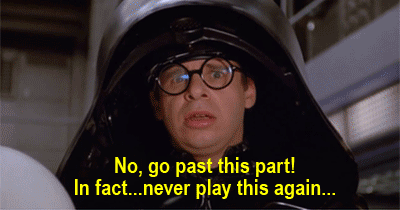 Anthony Hamilton vs. Marcel Fortuna
What Happened?
Hamilton is FIFTY POUNDS bigger. And it shows. Fortune has a BAD cut on his eyebrow from an accidental headbutt. Bad enough that Herb Dean has asked a Doc to check it – and we're only like two mins in. (Of course they let it go on. This is TX: his eyeball could be swinging like a lazy cat's tail and they'd let it go.)
AND THEN FORTUNA DROPPED HAMILTON WITH A RIGHT HAND SENT BY THE ANGEL OF DEATH.
Winner: Fortuna, R1, Ko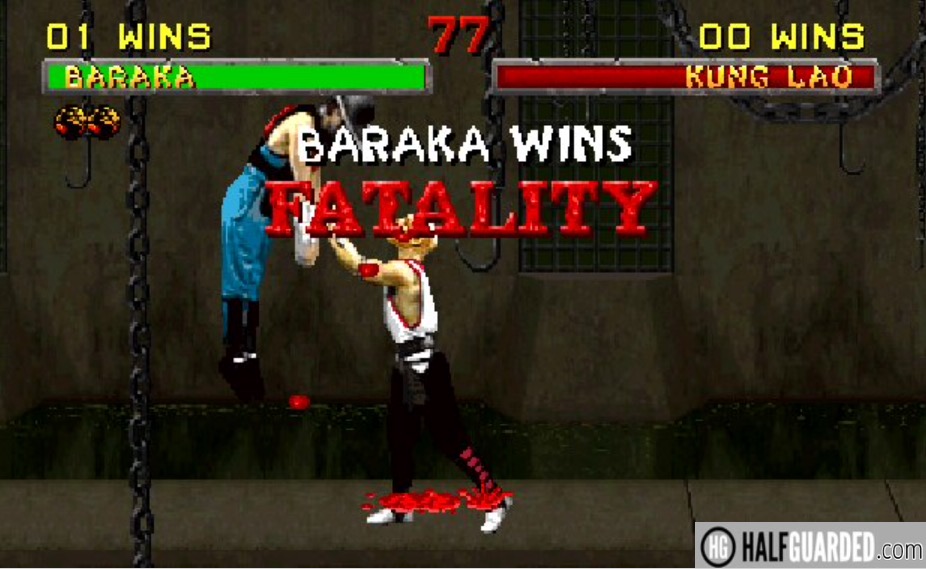 Should You Watch?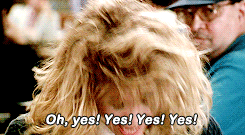 Jéssica Andrade vs. Angela Hill
What Happened?
Andrade is a female Jon Lineker. She's walking through anything Hill has and is then firing off hooks galore, to the body and head. Half way through the fight and all I can think is how Andrade punches the body like she's throwing baseballs made of lead. Hill is showing a superhuman chin, which is really just further evidence of Andrade's power. In the third, Magic became Real: they spent 20 seconds of forever simply planting their respective feet, closing their eyes, and letting fly fists from hell. After that, a brief pause, and then Andrade resumed her Terminator approach to the fight. AND THEN HILL BRIEFLY DROPPED ANDRADE!! (It may have been a slip.) fuck me, the left hook Hill just took is ridiculous. With 30 seconds remaining, Andrade hasn't stopped. She's been relentlessness personified. And unyielding tornado of violence.
Hill's mocha skin hides the bruises.
Winner: Andrade, dec
Should You Watch?
A WMMA FOTY.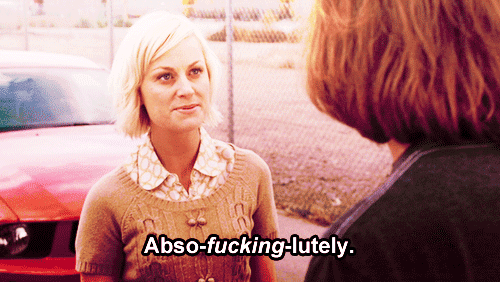 UFC Fight Night Houston: Bermudez vs. Korean Zombie Results
Preliminary Card (Fox Sports 1)
Adam Milstead vs. Curtis Blaydes
What Happened?
RAZOR BLAYDES. Amazing nickname. Razor seemed to have it finished when he push Milstead over in the first and Milstead winced and grabbed at his knee. But White Boy (Razor is black, btw) toughed through it somehow. But not for long. Early in the second round, Razor got a takedown and Adam immediately grabbed at his knee and the ref stop.
Winner: Blaydes, R2, TKO (injury)
Should You Watch?
Only if you like seeing a kind of disgusting twist of a knee.
Chas Skelly vs. Chris Gruetzemacher
What Happened?
Skelly got it down in the first and controlled without much fanfare. In the second, he got the back and then the choke for the tap. (Just like above!)
Winner: Skelly, R2, sub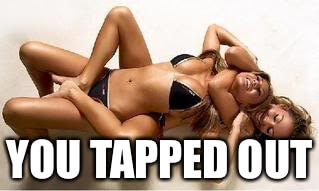 Should You Watch?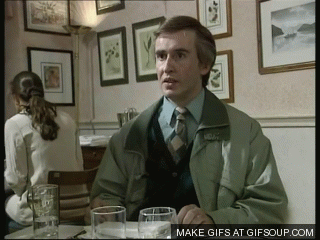 Ricardo Ramos vs. Michinori Tanaka
What Happened?
Ramos caught Tanaka with 90 seconds to go in the first. He swarmed and the Japanese was in trouble. But, like one of those guys who didn't learn that the World War 2 was over for a decade, Tanaka survived to fight on.
A moment of brilliance in round two as Ramos took it to the mat, mounted, grabbed an arm as Tanaka bucked, but the Tanaka escaped.
Then, the crowd booed throughout the third. Which says it all. Herb Dean even threatened to dock Tanaka a point for running.
Winner: Ramos, dec.
Should You Watch?
No.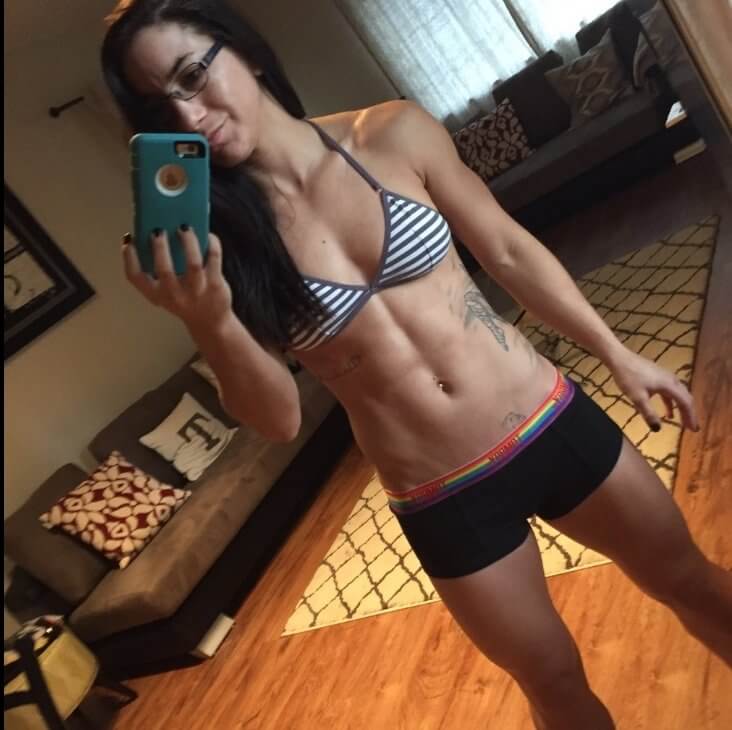 Tecia Torres vs. Bec Rawlings
What Happened?
Rawlings looks so much bigger in there. But she's also noticeably slower. Round two saw the damndest thing. Rawlings tried to smother Torres. At one point, as they're both standing, Bec tried to get a rear choke but she could t get the hooks in. She half hugged the head but Torres wasn't in real danger. However, as soon as Tecia finally maneuvered her head free, the crowd all began to clap in appreciation of the technique. WTF?! The fight finished with Torres out pointing Bec on the feet and then spend the last minute on Rawlings's back.
Winner: Torres, dec.
Should You Watch?
Nah.

UFC Fight Night Houston: Bermudez vs. Korean Zombie Results
Preliminary Card (UFC Fight Pass)
Alex Morono vs. Niko Price
What Happened?
Morono lands a big hook three minutes in that drops Price. Price is wobbly as the Houston native is probably happy about what's happened. The Morono dropped him again with ten seconds. A woman could be heard shrieking in joy but no finish was to be found. Price survived to fight on.
Morono clearly looking to land a short check hook. I think he smells blood with it. That is to say that his fingers have a nose. That nose was wrong, it seems, as Price landed a big knee that definitely turned the tide of the round and fight. And then with maybe one second remaining in the 2d, Price drops Morono and death followed. It wasn't stopped right away as the bell rang but Morono remained motionless and with a 1000 yard stare. But the world saw that stare and this was stopped.
Winner: Price, R2, KO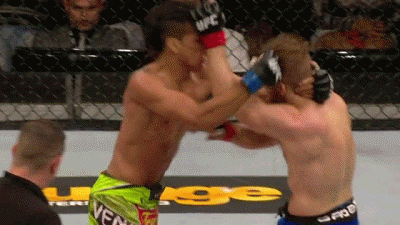 Should You Watch?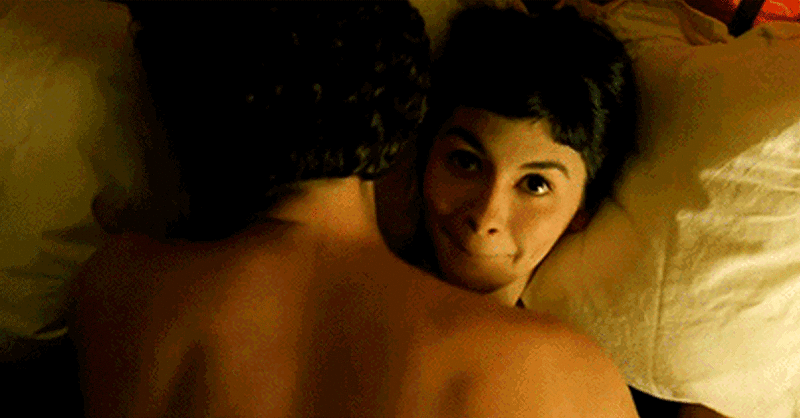 Khalil Rountree vs. Daniel Jolly
What Happened?
They ran at each other like bulls. Then Rountree delivered death in the form of a sickening knee that would've left a dead body on the mat where it not for Rountree himself holding the limp body. Rarely do men go out so cold.
Winner: Rountree, R1, KO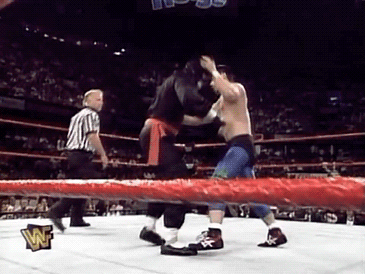 Should You Watch?
Yes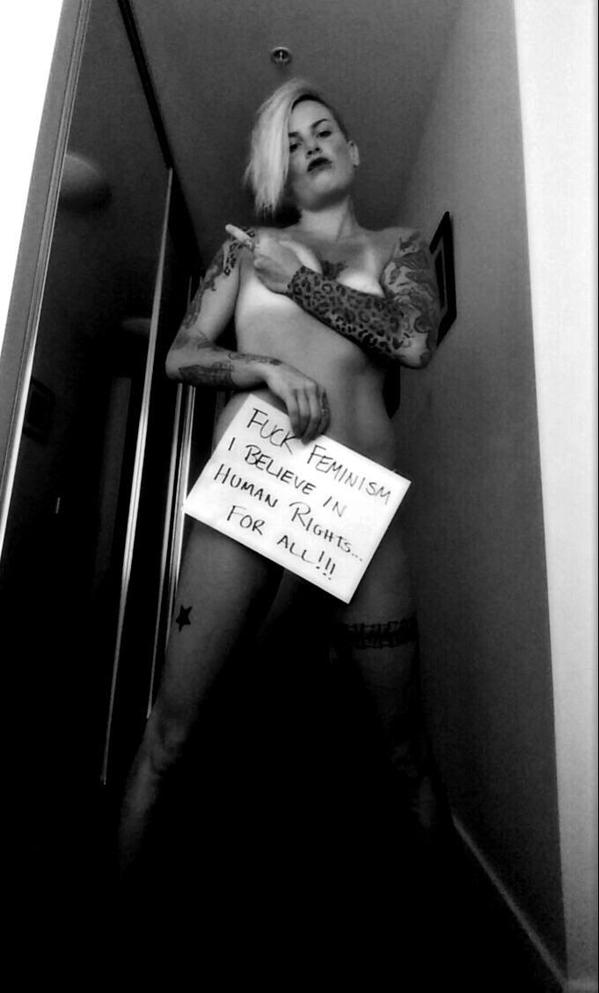 Quick & Dirty UFC Fight Night: Bermudez vs. Korean Zombie Results
(Winner in Bold)
Featherweight Dennis Bermudez vs. Chan Sung Jung
Women's Strawweight Alexa Grasso vs. Felice Herrig
Lightweight James Vick vs. Abel Trujillo
Light Heavyweight Ovince Saint Preux vs. Volkan Oezdemir
Heavyweight Anthony Hamilton vs. Marcel Fortuna
Women's Strawweight Jéssica Andrade vs. Angela Hill
---
Heavyweight Adam Milstead vs. Curtis Blaydes
Featherweight Chas Skelly vs. Chris Gruetzemacher
Bantamweight Ricardo Ramos vs. Michinori Tanaka
Women's Strawweight Tecia Torres vs. Bec Rawlings
---
Welterweight Alex Morono vs. Niko Price
Light Heavyweight Khalil Rountree vs. Daniel Jolly