UFC PORTLANDIA RESULTS
Moda Center
Portlandia, Oregon, 'MERICA!
Hi.  How are you?  That bad?  Damn.  OK.  Well.  … Shit.  I hope this poll cheers you up.  And the song.  The post will be added to and all that before the show goes down.  We do things like this because I get bored at my real job and this passes the time.
Oh, the UFC is returning to Portland, Oregon … y'all.  I know Portland is all full of hipsters but it also feels like Oregon has cowboys somewhere too.  I think the last time they were there was when Randy fought Big Nog.  That was an AWESOME fight.  Just totally bad ass as hell.  This probably won't be that good, though the main-event should be cool.

Loading ...
But until then, enjoy the song Portland, Oregon, as performed by Loretta Lynn & Jack White.  (This video should have it's own post – AND WILL… someday soon.)  It's SUCH a great song.
(UFC) Portland, Oregon, as performed by Loretta Lynn & Jack White
Sergio Pettis is injured and off the card. No replacement named yet.
Brandon Moreno is the replacement.  Hooray?


UFC Fight Night Portland Results aka UFC Fight Night 96: Lineker vs. Dodson Results aka UFC Fight Night Portland FREE LIVE STREAM (of consciousness)
Kelly Faszholz vs. Ketlen Vieira
Women's Bantamweight
What Happened?
The way Anik is saying Faszholz it sounds like, "Fast Holes."
Holes looks smaller.  Still kinda soft.
Holes'y gets taken down by a nice Judo throw!
"Holes is doing a good job remaining tight."
Viera getting in some decent GnP here.
Two
"Holes is on her back, early, in a position that Viera dominated earlier."
This lead to nothing, evidenced by Big Dan standing them up.
Holes making the best of the stand up.  Aggressive, doing things, then getting her kick caught and the fight returned to the mat.
Then another stand up.  That was fast.
3333333
Holes corner seems mean.  They seemed like they were bossing Holes around for losing.  Like scolding her as one does a child.
The strategy appears t have worked.  Holes is out and super aggressive.  They're both just throwing punches and landing.  This is really cool.
Holes is really taking over here.  Just landing a lot of punches.  And then some more!!!
Vieira tired and getting hit at will.  AND THEN THE MOST AWESOME THING EVER HAPPENED: Holes is throwing some little knees in the clinch and then Vieira raises her arm to deliberately taunt her "knee here" and then Holes jump in and did it!  But then Vieira caught her and slammed her in the most obvious manner ever.  Like a pro wrestling spot.
Vieira holds on as the fight ends.
UFC Fight Night Portland Winner: Vieira, dec
Should You Watch?
No.  I would not recommend that you do.
Curtis Blaydes vs. Cody East
Heavyweight
What Happened?
I'm imagining things, I must be… his nick name is "Razor" for "razor blades."  HOLY SHIT that's bad.
East's career began when his HIGH SCHOOL WRESTLING COACH asked if he wanted to fight.  Who looks at an 18 year old and is like, "Hey, kid, wanna FIGHT?!?!"
Bladezzzzzzz getting a few takedowns early.
The stand.  East with some big shots and has Blades hurt; Blades with a TD, scramble, and now more punching.
They both look so desperateyl tired, with despair setting in as they realized there would be 11 more minutes of this.
AAAAand up.  EAST blasts with punches and has Blades hurt.  Blades pulls it down and stalls the round.
They start with both just landing shots to the skull.  Then Blades blasted through a double leg.
Blades landing elbows and such.
East tries to scramble and get at TD.  Blades just unleashes a torrential downpour of elbows and kills East dead.
UFC Fight Night Portland Winner: Blades, R2, TKO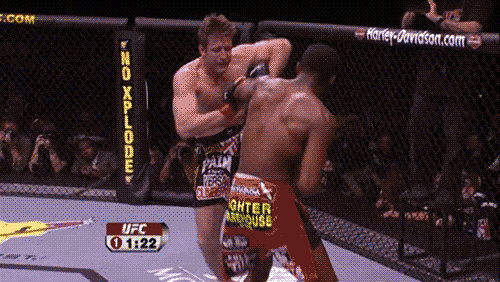 Should You Watch?
Yeah.  This was fun!!!!!
Cormier is acting like he was about to cum when hyping the main-event.
Jonathan Wilson vs. Ion Cutelaba
Light Heavyweight
What Happened?
Cormier is just horrible.  He has these dumb jokes that blatantly don't land.  He'll just pause and it'll be awkward.
I have no idea why Ion being from Moldova is funny to me but it is.  That just sounds like such a made up country name.  Dr. Doom runs it and shit.
Ion lets loose his fists of pain and lights up Wilson a bit.  Wilson moving away now.
Clinch and Ion with some good knees.  He's fighting with this look and feel of, "I am a billion times your superior."  And then Wilson just pops him in the jaw.
Spinning elbow from Ion.  Fuck, he's just landing at will here, and these are big punches.
Moldova is full of racists or something, right?  Ion looks like central casting for eastern euro racist.
Round Two
Starts off with the racist hoologan kicking the black man square in the cock.
In his defense, it's a black cock so that's a big target.
"Do you want to talk to the doctor?"  A HORRIBLE thing to hear after you've been hit in the balls.
This is like 3+ minutes now.  Man alive what a dick shot.
Herb is giving a STERN warning here.
STILL trying to shake his balls into play.  This is brutal but funny.  This poor bastard is out there trying to desperately get his dick to feel better.
They fight!!!!
I REALLY want to see another cup shot now.
Oh fuck, it almost did!
Ion spinning backfists and kicks and shit.
Swear to fuck, Cormier sounds like he's an EA Sports announcer saying generic shit during a fight.
Ion punching the belly HARD.  Wilson is hurt.  Ion punching some more.
Wilson's corner is begging him to BE FIRST as he just stands there getting pounded.
Wilson now landing big punches.  Ion fires back.
Round Three
Fucking Racist Dude eye poked Wilson but it wasn't seen so he kept beating on him.  Total heel!
Wilson stunned bad here, wobbly on his feet, but still in it somehow.
Ha, Wilson stops and lands a left.
Ion still walking down with disrespect.
Ion chases and slips but in the process just spins around flailing his arms for punches.
UFC Fight Night Portland Winner: Ion, dec.
Should You Watch?
Just to see the dick kick.  Fuck me that was funny.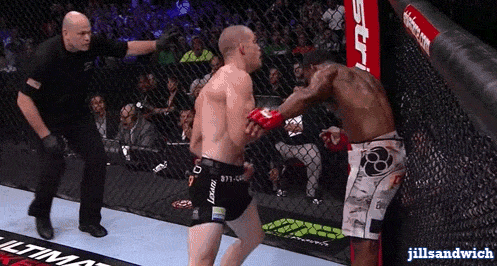 Tamdan McCrory vs. Nate Marquardt
Middleweight
What Happened?
Round One
Tamdan is a ridiculously ugly human being.  Almost repulsive in a way.
They talk about Tamdan and how he sucked but got better but the way Cormier delivered it made it sound like he started out horrible at wrestling and by the end was just OK.  Like, he didn't go from bad to the best.  He went from bad to less bad.
And now my Fight Pass is on "error loading" for imagine something awesome happened in the fight.
They're on the mat now with Nate on top as Tamdan starts searching for limbs like some sorta sick creature from the deep.
Tamdan goes for a triangle but Nate escapes and passes.
Round Two
Nate takes a bit of a beating on the feet then trips it to the mat.
ApproximatelyNOTHING AT ALL happened. Stood up.  My dogs are eyeing my ice cream.  They're plotting against me.
BOOM DEATH!!!!!  Nate landed a big punch that hurt Tamdan then a MEGA HIGH KICK OF DEATH for the win!!!
UFC Fight Night Portland Winner: Nate, R2, KO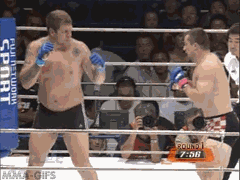 Should You Watch?
FUCK YEAH!!!!
HA!  Nate then went into full preacher mode afterwards, begging people to believe, and all that.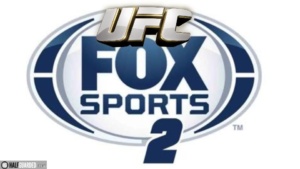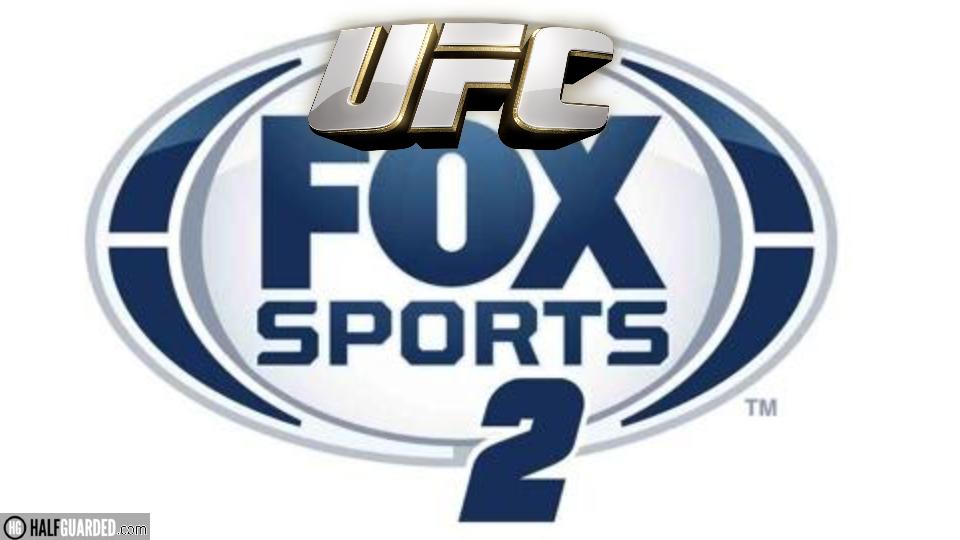 Elizeu Zaleski dos Santos vs. Keita Nakamura
Welterweight
What Happened?
I'm getting this bad boy EN ESPANOL!!!!  With Fabricio Werdum so … fuck FS2.
Nakamura withstood an early barrage and controlled for a bit.
Same thing in round two.  Nakamura getting the back, almost a choke, but no finish.  The crowd booed.
Commercials for the NFL that are in Spanish are weird as fuck.  It seemed like they were explaining what the game actually was.
Short nut shot break.
Then with two minutes to go, dos Santos dragged it down, hit a suplex, then brung it down again with an arm triangle that looked like it actually caused Nakamura to go out.  Then he released it, took the back, and came SUPER close on a Peruvian neck tie!!!!!!!!!!
Now Nakamura has the back and is going for a choke.
They keep saying, "OPAH!!!!!!!!!" like you do at at Greek restaurant.
UFC Fight Night Portland Winner: dos Santos, dec.
Should You Watch?
The third round was very fun and I approve of it.
Walt Harris vs. Shamil Abdurakhimov
Heavyweight
What Happened?
How the FUCK is that an actual surname?  It looks like "abracadabra."
Crowd boos the NOTHING FUCKING AT ALL that's happening.
Harris drops him with a punch, gets on top, cinches in a DEEP ninja choke but Abba got out somehow!  Wow, Round Two is much better.
Now it has resumed being shit.
Third round isn't breaking the Shit Pattern.
Allah has this cut on the back of his head, but it's coming out like blood from a bullet hole.  It looks bad ass.
UFC Fight Night Portland Winner: Abbah, split dec.
Should You Watch?
NOOOOOOOOPE!!!!!!
Hacran Dias vs. Andre Fili
Featherweight
What Happened?
Listening to this in Spanish is like I'm watching TV in a different country.  I recognize things and can follow along but none of the words make sense.  And when I hear English I get really happy because it feels familiar.  Fuck, that's kinda racist, isn't it?
Fili dropped him BIG two minutes in.  Dias is hurt SUPER bad.
But Dias someone survives the onslaught and drives fora TD/breather.
He gets one, eventually.
They fight some more. Fili wants to stay on the feet and is doing very well there and even managed a TD of his own in the 2nd.
I think Werdum is giving a history less on the "uchi gari" throw.
Fili stuck on his back, getting slowly penetrated against his will.
Woops, different show.
Dias controlling.  Looking to mount but taking no chances.
Fili explodes to roll over with about ten seconds to go, punches, blah.
UFC Fight Night Portland Winner: Fili, dec.
Should You Watch?
Nah.
Why are Chuck Liddell and Forrest Griffin coaching TUF Mexican?  And why do we all get two midgets?
Luis Henrique da Silva vs. Joachim Christensen
Light Heavyweight
What Happened?
They fought back and forth for a bit.  In the 2nd, Silva dropped Joachim, mounted, pounded, took the back and went straight for an armbar.  TAP!
UFC Fight Night Portland Winner: Silva, R2, sub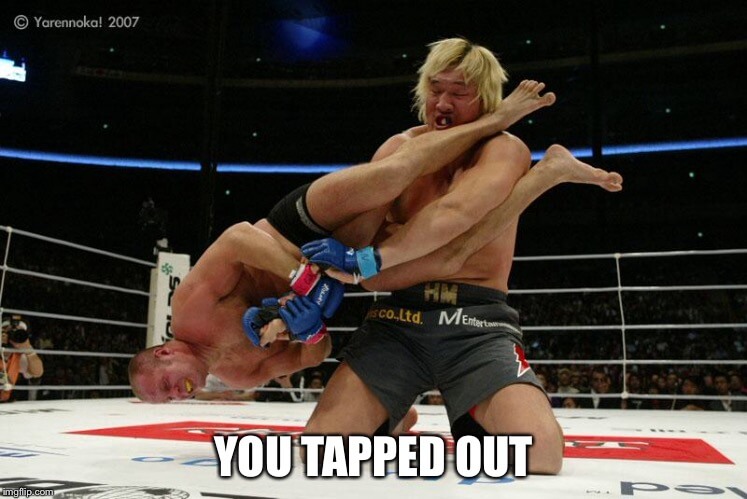 Should You Watch?
Sure.
Joshua Burkman vs. Zak Ottow
Lightweight
What Happened?
Josh got punted in the cock.  He and Big John kinda laughed about it for a bit.
Cormier, for what it's worth, is the WORST commentator of all time.  He doesn't know things, he talks to much, he's just HORRIBLE.
I KNOW Metro PCS is a scam of some kind I just can't figure out what.  It's so low rent looking and I've never seen ONE SINGLE PERSON EVER using it.  Has to be a front for something.
Fight is boring.  Mostly Ottow kicking Burkman in the stomach.
UFC Fight Night Portland Winner: Ottow, split dec.
Should You Watch?
No.  This sucked.
Louis Smolka vs. Sergio Pettis Brandon Moreno

Flyweight
What Happened?
HOLY BALLS!!!!  They kinda scrambled a bit when Moreno grabbed a guillotine out of no where.  He fucking ripped that thing through Smolka's head en route to choking him completely out cold.
UFC Fight Night Portland Winner: Moreno, R1, Sub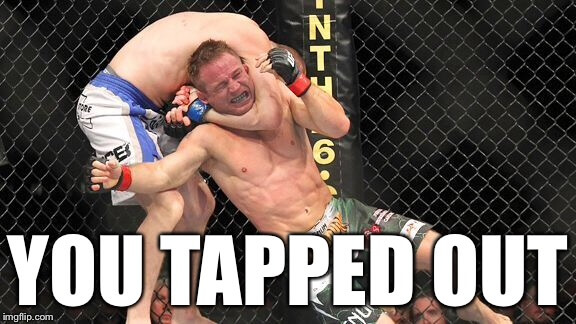 Should You Watch?
HELLLLLLL YEAH!!!!!!!!!!!!
Will Brooks vs. Alex Oliveira
Lightweight
What Happened?
Nothing happened in the first round.  Pure boring clinch work.
Round two, Brooks gets it down, mount, back take, Alex is standing while Brooks backpacks, choke? No.  Shimmy.  Now Alex with a slam.  Brooks pops up.  Down again. Up.  Brooks on top, back, choke? No.  Shimmy out. (That's a fucking technical term, people.)
Brooks looks visibly in pain.  Like he hurt a rib.
Cowboy took Brooks down and began pounding.  Ref stopped it!
Then Cowboy began to taunt Brooks, throwing a mouthpiece and all that.  Note: he missed weight by several pounds and yet he's still bragging.
UFC Fight Night Portland Winner: Brazilian Cowboy
Should You Watch?
The last round, yes.  Otherwise: NO.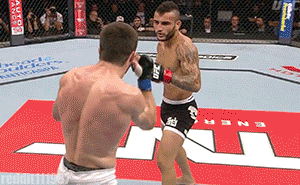 John Lineker vs. John Dodson
Bantamweight FATweight
What Happened?
The world just peaked.  Cormier, being an idiot, went on some rant about Lineker's nickname and how "I don't speak Spanish but I try" or something.  Then, WHAMO!, Anik says, "Well, it would be in Portuguese…" (And holy shit!!!!! I spelled that right on the first try!!!!!!!!!)
Dodon dancing and hitting a punch here and there.  Lineker stalking and throwing SUPER hard punches.
They then both … danced.  Really.  Lineker taunted Dodson so Dodson danced back in response.
COCK SHOT on Lineker.
"That's happened a lot tonight," says DC.  "And yet you're not going in there to help anyone out."  Uh, wait, what?  Does Anik want Cormier to go in there and rub someone's balls?
They both throw in an exchange and Lineker shouts primal and comes forward for more.
BIG combination in the third with both throwing hard but Lineker throwing harder and MAN does he throw hard.  HARD!
Lineker lands a right that stuns the moving hummingbird.  Human hummingbird.  You get the analogy, shut up.
Or was it a metaphor?  What IS a meta for anyways?
Lineker begs the crowd for attention then delivers a right hand!  These shots are getting through and Dodson is more respectful of the Lineker power now.
FOUR
This is gripping.  Just Lineker stalking forward like some horror movie villain as Dodson flits in and out, avoiding certain doom.
Lineker easily shrugs off a Dodson shot.  Dodson still on his bike, moving away, trying to avoid a firefight.  He lands here and there butit seems like getting hit by hail vs getting hit by an avalanche.
Lineker with a nice lead left hook.  Dodson is running away.  Lineker is trying to swarm.  He's all over Dodson here, shots tot he body just long enough to allow for a punch to the head.
Lineker shows no strategy beyond, "LOAD UP AND PUNCH AS HARD AS IS POSSIBLE!"  But it works.
Man I love boobs.  I'm such a man.  SUCH A MAN!
OMG!  CORMIER IS SO SO SO SO BAD!
Lineker keeps throwing these crazy wild BOMBS!
And now Cormier mis-hears corner instructions and has to be corrected.  Seriously: he's the worst ever.
Same as always.  Dodson moving and darting, Lineker stalking and trying to just hurt by any means necessary.
Dodson lands a solid shot that stuns Lineker.  And all he does is walk forward like a monster.
Dodson with a brief TD, takes the back, jumps on and is hanging here to bury time.  Lineker peels him off.
UFC Fight Night Portland Winner: Lineker, splits dec.
That was a surprise.  Kinda.  Eh.
Should You Watch?
Eh.  It was fine but if you skip the sun will still come up tomorrow.  There's drama in a Lineker fight, same as a Rampage fight, but now that you know how it ends, that's all gone.  I guess.  Just look at Braveheart hanging with broads, k?
Quick & Dirty UFC Fight Night Portland Results
aka
UFC Fight Night 96: Lineker vs. Dodson Results
aka
UFC Fight Night Portland FREE LIVE STREAM (of consciousness)
(Winner in Bold)
Kelly Faszholz vs. Ketlen Vieira – Women's Bantamweight
Curtis Blaydes vs. Cody East – Heavyweight
Jonathan Wilson vs. Ion Cutelaba – Light Heavyweight
Tamdan McCrory vs. Nate Marquardt – Middleweight
---
Elizeu Zaleski dos Santos vs. Keita Nakamura – Welterweight
Walt Harris vs. Shamil Abdurakhimov – Heavyweight
Hacran Dias vs. Andre Fili – Featherweight
Luis Henrique da Silva vs. Joachim Christensen – Light Heavyweight
---
Joshua Burkman vs. Zak Ottow – Lightweight
Louis Smolka vs. Sergio Pettis Brandon Moreno – Flyweight
Will Brooks vs. Alex Oliveira – Lightweight
John Lineker vs. John Dodson – Bantamweight