Mormon Salt Lake Temple
Salt Lake City MormonVille, Utah, White America
This is coverage of UFC Salt Lake City.  We will be watching the show and telling you what we watched.  528 other websites will also be doing this.  I wish we were special but we aren't.  No one is.  We're dandelions in a hurricane and if you're lucky you hit someone in the face and make an impact for a brief moment.  But until that happens this is all we have.
And since this is all you have, you might as well embrace it.  If there's no yesterday or tomorrow then the Now is your only guarantee and why waste that not being happy?  We will make you happy.  Or die trying.
UFC Salt Lake City Recap and Results – Preliminary Card That Has a Great Main Fight – UFC Fight Pass (7 et)
Chase Sherman vs. Justin Ledet
I'm Big Boned Not Heavyweight
Round Uno
Oh fuck.  SLC is at altitude.  This should result in a shit show at times.
After one leg kick from Sherman, Ledet is grinning like, "Yeah, I expected that."  Well … Maybe practice checking them then?
Ledet is pure boxing here.  Good hands but the leg kicks are throwing him off.
Sherman ate a right hand like it was a piece of cake.
OHH!  Leg kick hurt Ledet.  He isn't grinning like a moron now.
Sherman's versatility is everything here.  Ledet's leg is beginning to buckle.
And then Ledet throws his same jab-straight combo but it's landing.
Neither man is giving an inch in there.
Sherman with a great combination that results in the crowd roaring.
Ledet is landing this incredibly clean punches but they seem to have no effect.
However, that thin air might be taking a toll.  Toll?  Tole?  Toll.  Yeah, that's right.  Sherman, in other words, is breathing heavy.
Round Dos
They're right back to both guys throwing and landing combinations and neither giving a shit about defense.
Ledet is fresher here but his predictable game is holding him back.
Sherman slipped and ripped a left hook.  Ledet though is taking the punches as well as Sherman is eating the same.
BTW, this is a really good fight so far.
Sherman's kicks are the difference here.  He better hope Cecil Peoples isn't judging.
Ya know, even though I'm sure they're both tired, Sherman especially, they are doing the old, "BE A WARRIOR" thing and just fucking FIGHTING.
Ledet is keying EVERYTHING off his jab.  I don't know if he's throw a single punch that wasn't prefaced with a jab.
Crowd is just loving these two.
BIG punches from Ledet but Sherman is taking them so well he had the presence of mind to grin and put his mouth piece in.  DAMN!
Round Tres
Is that how you spell three in Mexican, btw?  Close enough.
This round could decide it all.  I'll bet it's good though.
Ledet looks to have more energy but Sherman is the one walking forward.  That seems fine for Ledet as he seems to be a more natural counter striker.
Sherman holds his hands out as if to say, "LET US BE MEN WITH EACH OTHER!"  And then he throws bombs.
Ledet is doing a good job of circling to his right and I think that has helped limit the leg kicks of Sherman.
Is there a Sherman tank joke I'mmissing?
Sherman takes a sledgehammer, stops, wags his tongue, and for once I don't think it's hiding pain.
A minute to go and who knows who will win (Jebus does).
Crowd cheers them on as Sherman keeps walking forward.  Crowd now boos Ledet as he's perceived as running away.  He isn't, really, but I think his constantly circling might hurt him.  Judges don't like that stuff.  Judges also don't wear underwear under their robes.
WINNER: Ledet, 30-27 across the board
Eh.  I had it 2 rounds split and the third a toss up.  Oh well.
Should You Watch?
Yeah.  First two round were awesome and the third round wasn't even bad.
---
Cub Swanson vs. Tatsuya Kawajiri
Featherweight
Round 一
Cub once played … Golf in college.  I'll bet he stood out at the country clubs.
This is such a good fight.  FUCK!
F
U
C
K
!!!
Kawajiri with some Spinny Things.  One suspects this is to set up a takedown.  This suspicion is easy to make as he felt told everyone that's his plan.
Cub with a GREAT straight right out of no where and that stunned the Japanese man.
Cub sprawling so well that he's able to land ferocious elbows in the process.
Kawajiri not letting up on this shot but Cub not letting up on his sprawl.  Cub wins that exchange and they're now dancing.
Swanson spins and then throws some punches.
 Kawajiri lands a big punc and it stuns the American.  Kawajiri then immediately shoots, deep on the hips, and gets it.
This is a man with some HEAVY hips.  In-step pass to 1/4 must.  Full mount.  Cub is being smooshed here. (That's a technical term.)
Cub momentarily gets halfguard(Ed.com) but Kawajiri right back to mount.
Cub finally secures a solid half and throughout all of this, while he's being stifled he also isn't taking much damage.
Round 二
Kawajiri shoots right away but DAMN does Cub have some nice hips as he stuffs it well.  Wonder if a single leg to double leg might be better instead of his typical straight blast double.
Kawajiri with SPECIAL timing on his shot but Cub sprawls so well that he ends up getting mount, taking the back, and now he's going for the choke!!!!!!
It's close….. NO!!!!  Holy butt fucking ass licking SHIT!  How the man from Japan survived is a mystery.
Cub backs away and stands.
Kawajiri gets sloppy, leaves his hands out too long, and Cub lands a punch.  Kawajiri is down and Cub … Soccer kicks at him.  I don't know if it hit the head.  Oh, yeah, it did.  It was a knee to the head for sure.  No doubt.
Big John stops things.
Doc in to check things out.  It wasn't THAT hard though.  He'll be fine.  And he is.
They're both whipping dead cows at one another.
Kawajiri is spinning around so much that you'd think he was a five year old girl in a field of dandelions.
Kawajiri in on a single but Cub sprawls.  And something was said on the TV that caused my dog to pop is head up alertly.
Cub with a leg kick that SWEPT THE LEG.
Damn this is good.
Round 三
Cub with a digging leg kick.
When they're in close, Kawajiri has success with hooks but the range of Cub is a big factor on the feet.
And then: Kawajiri with a takedown.  Cub butt scoots towards the cage, has double under hooks, but Kawajiri is just so heavy with his control.  Cub is now flattened
Cub pops up as Kawajiri gave him the tiniest bit of space.
Kawajiri stayed with Cub though, never let the hips go, elevated, and has Cub down and begins to hammer first.
Cub needs to get up as this is probably an even fight at this point.
Cub uses the cage to walk his way free.
90 seconds to go. And Cub with almost a bolo punch like uppercut.
A right hand staggers Kawajiri.
A knee drops THE JAP (racist).  Kawajiri attacking the leg for a heel hook but Cub spins out of it, punches, and has the back with 60 seconds to go.
If it stays like this, Cub wins.
"Might get a stand up here in a second."  SURE AS SHIT BETTER NOT!
Kawajiri spins, gets on top for a second, but Cub reverses and finishes on top.
G DAMN GOOD FIGHT!!!
Winner: Cub, dec.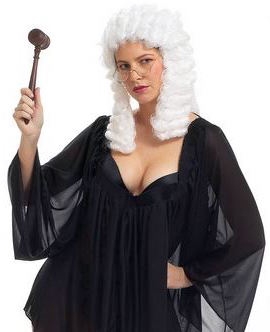 Should You Watch?
Oh hell yeah.  We've had an hour good fighting action times.  To quote Major League: I LOVE THIS SHIT!
---

UFC Salt Lake City Recap and Results – Preliminary Card That Is OK – Fox Sports 1 (8 et)
Teruto Ishihara vs. Horacio Gutiérrez
Light as a Featherweight
I believe that Horacio trains at an affiliate gym of the one I train at.  I think I might've rolled with him once or twice.  I'm not sure.  I doubt it'll make a difference in how I write this shit though.
Round One
Horacio kicking.  Ishihara also kicking.
Ishihara with one of the single worst shots of all time.
They bang inside a phone booth for a second and then slap hands in mutual respect.
ISHIHARA LANDS A DEATH PUNCH FROM HELL AND KILLS HORACIO!!!!!!!!!!!!!!!!!
Winner: Ishihara, KO OF DEATH, R1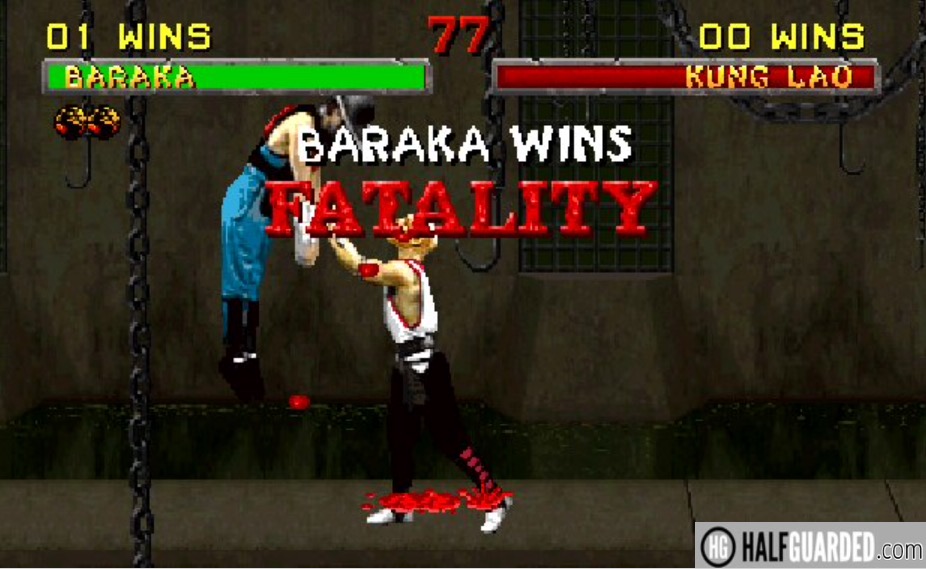 Should You Watch?
Uh, duh, yes.  NOW!
---
David Teymur vs. Jason Novelli
Lightweight
Round ONE!
They up is Swedish.  Sweden has an oddly high number of fighters.  Especially for being such a small country.  It's also the rape capital of the world. (Oslo is, to be precise.)
If I was a UFC fighter – and we all know I will be one day – I'd want rainbow trunks.  Because: Gay.
Teymur standing southpaw and looking to time his left as Novelli comes in.
Novelli clinches but Teymur doing all he can to separate.  And he does.  Because that's how he do.
Teymur finding some confidence as he comes in with a punch kick combo.
Novelli with a kick to the ribs.
Brian Stann says Novelli is a "one strike at a time" fighter.  Novelli then landed a knee that hurt the Swede.
I'm still up in the air on Stann.  He isn't bad at all but I can't get past seeing a GI JOE figure talking to me.
Teymur randomly shoots and is stuffed.
TEYMUR DROPS HIM DEAD!!!!!!!  PUNCHES OF DEATH!!!!
WINNER: Teymur, KO, R2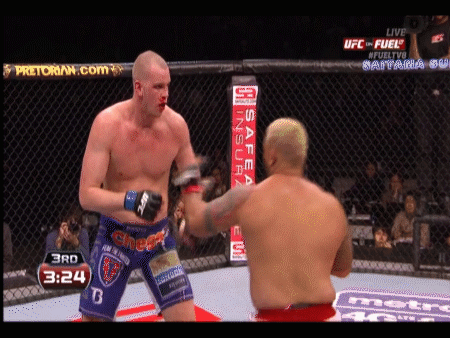 Should You Watch?
Four for Four now.  YUP!!!
---
Viktor Pešta vs. Marcin Tybura
Heavyweight
Fat Boys in Little Trunks
Pesta.  Is he a dago?
Tybura?  Wasn't that the name of the super team in the old Madden games.
Tybura sprawls a Pesta shot.  I suspect their both Euros though so I'm not really that impressed.
Tybura trains with the Polish, it seems.  I remember when I thought Polack was the actual term for Polish people.  "Pole" sounds worse.
Oh, right, the fight.  Half way through the first and nothing has really happened.  It kinda sucks.
I am not enjoying this.  I'm entertaining myself with my writing, if I'm being dishonest.   There's not even a real point in doing PBP for this show because like 50 people will probably read it.  But I think the exercise of simply writing is healthy.  It makes the mind work.  Oh, the round is over.  OK.  Lemme post a sexy pic.
30 seconds in, it sucks like the first round.
OH FUCK OH FUCK!!!
TYBURA KILLED HIM WITH A CROCOP HIGH KICK OF DEATH!
WINNER: TYBURA, KO, R2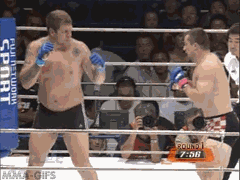 Should You Watch?
I was all set to just make jokes and laugh at this but HOLY SHIT YOU MUST SEE THE FINISH!!!!!!!!!!!
---
Court McGee vs. Dominique Steele
Welterweight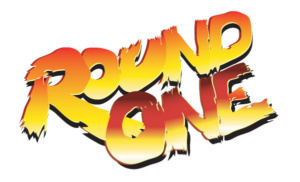 So far, this show?  FUCKING AWESOME!  Maybe the Mormons are on to something after all …
McGee hurge him with the first punch!!!! HOLY SHIT BALLS!
Court has the back.  Going for the choke… No!  Steele defends, gets out, and they're now standing.
Wow.
Round ends with Court grinding away against the cage.
Round Two
Nothing much here, I won't lie.  I'm distracted by my PUGGLE who ATE MY GARLIC BREAD!!!!!
Round Three
They're fighting, sure.  They're working. Sure. But it's kinda just a lot of grinding. All the super action was in the first round.
Not that this is bad but I'm not really enthused by what I see.
Court Couture-int this against the cage, looking for a TD, but the ref separates them.
Shit.  I didn't make my joke about Steele having a porn name.  Well … He does.
Steele shoots.  McGee stuffs it, over under hooks for the two of them.
Steel with double under hooks.
McGee moves back, Steele throws a stupid Spinny elbow, McGee ducks it, shoots, has the hips, but can't finish the TD.
Crowd is loving this because McGee is one of their own.  Though I doubt he believes in weird golden tablets or whatever.
Well, the crowd cheered when this was over.  That's good.
Winner: McGee, dec.
Should You Watch?
First round, yes.  The rest of it?  I dunno.  I was distracted by dogs.  But the fact that I was distracted by dogs probably says a lot.
---
UFC Salt Lake City Recap and Results – Main Card – Fox Sports 1 (10 et)
Maryna Moroz vs. Danielle Taylor
Women's Strawweight
Round One
Moroz looks really attractive in some pics but not others.  I mean, uh, a woman's looks should not determine by level of interest in her ability to fight…
Moroz looks MUCH bigger here.  Like, two weight classes bigger.  This is absurd.
Taylor is "a prison guard at an all male prison."  From watching a few episodes of Orange is the New Black that means she has sex with prisoners.
Crowd is booing. As am I.  This isn't very good.  Moroz is coasting.
My dogs switched places.
Wait.  They switched back.  PUGGLES are a devious breed.  Or half-breed. ('Sup, Scott Steiner.)
Moroz landed more, controlled the cage, landed her jabs, but the first round sucked balls.  But the kinda ball sucking where you think, "OK.  This is, in theory, hot, but can we just have sex instead?  But I can't NOT agree to a ball sucking.  DAMMIT!"
Round Two
If this also sucks, I blame Moroz.  She is in better shape. Had more notice. And is WAY bigger.  In other words, I'm blaming the non-American.  BUT!  That also means I'm supporting the black chick over the white chick.  Thus the question arises: am I a bigot because I support the minority who was born near me or am I a bigot because I oppose the white chick who is from Not-America?  Ponder that because it's more engaging than this shit.
TAYOR THE BLACK CHICK FROM AMERICA LANDS A BIG PUNCH!!!!  Moroz must be hurt but … She seems to have eaten it well.  Eat it.  What a weird phrase.  It's a staple of fighting and such. A cliche. But … Moroz is on the offensive so: did it matter?
Taylor tries to come over the top with a right hand off a combination but it doesn't connect.
I won't lie.  This is ass.  Moroz is throwing a lot but not landing.  But no one is landing.  It's like a point fighting match but no one has landed.  The Karate Kid would have at least swept the leg…
Round Three
This?? Complete dog shit.  Moroz doesn't give a shit beyond pointing her way to victory.  Taylor is too small.  I give up on this shit fucking garbage fest of hell.
Winner: Moroz, dec.
Should You Watch?
No.  Just…. No.  FUCK. THIS. SHIT.
---
Trevor Smith vs. Joe Gigliotti
Middleweight
What Happened?
I missed the first round as I watched AMERICA!!! Fuck up some male gymnastics shit on the horsey.
Round Two
Smith has him down.  Somehow.  Takes the back.  RNC attempt.  Nope.  Still has the back but Joe is trying for the half guard.
Smith still has the back. Joe tried to bring the far arm over and get a standup but Smith defended.
Smith tried a choke.  NOPE!
Loser.
Smith tried a d'Arice choke.  No go.
Three
The crowd is booing.
One of these two is from Iowa State.  That's the rival of my undergrad University of Iowa.  I don't totally care but I also enjoy an artificial rivalry so FUCK thAT GUY.  Whoever it is.  I
Sigh.  I wasted my college years.  All I did was watch fights.  I should've had like 500 notches on my belt.  I mean, I had some but it's really kinda sad.  Sigh.  And now I'm 15 years – FIFTEEN – away from when I started college.  Holy. Shit.
BTW, all that weird rant should give you a clue as to how good this fight is.  I.e. It sucks.
Somehow Smith is looking for his FOURTH UFC win and I – and I'm not kidding – have never heard of him.
Winner: Smith. Dec.
Should You Watch?
Only if you want an excuse to kill yourself.
---
Santiago Ponzinibbio vs. Zak Cummings
Welterweight
I won't lie: this does not interest me at all.  On some level I know that Ponzinbbio is goo.  But if he wasn't wearing blue trunks, and if the TV didn't tell me that he was the dude in blue, I woulnd't know who he was…
Cummings kicked the cock of Ponzo.
THE. COCK.
Yeah, a Dick Kick was the biggest move of the round.
The 2nd round has started and it is so boring that I didn't even notice.
My two PUGGLES look cute sleeping.  Weird that my iPad capitalizes the word "PUGGLE."
SEE!
Weird.
So. The fight.  Ummm… Nothing of note. This. Is. Ass
Rimjobs get a bad rap though.  Just saying….
Round Three
I dunno.  I barely paid attention.  No one really did shit.  It sucked.  I miss the early part of this show.
Winner: Ponzinibbi, dec.
Should You Watch?
No… Never.
---
Thales Leites vs. Chris Camozzi
Middleweight
Here we go.  I love Thales.
They clinch right away.  Chris is on the defensive as the superior Brazilian awesome-man dominate with a TD, one leg laced for a TD/Back take.
Thales is trying to drag this to the mat.  The American is resisting.  That said, Leites gets it down for a moment, then takes the back, and is looking for the choke.
Chris is carrying Leites like a back pack.
The Brazilian lets go, sweeps the leg, gets a brief TD, but as Chris stands he takes the back and is working for the choke.
It is good to be good at BJJ…
Near choke attempt from Leites.  No dice.
Well. That was a dominant but boring round…
Thales with an early TD.  He is controlling.
Chris gets up for a second but is dragged down again.
Back control from the Brazilian with the body triangle locked in.
Leites is controlling a wrist while he searches for a choke.  Chris is doing a good job of defending.
BUUUUUUT: when all you can say is, "he is good at defending" that is a sign you are losing.
Leites with an early TD.  The crowd boos but F them. My Brazlian favorite can do whatever he wants.
Jerks.
Back take.  Body triangle.
Chris is not even trying to roll the correct way and put pressure on Thales's hook.  Loser.
The choke is in and … TAP!!!
Winner: Leites, tap, R3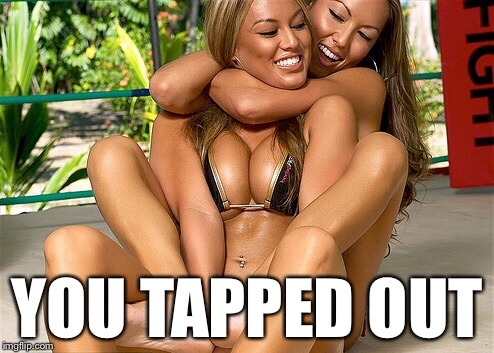 Should You Watch?
Most won't.  I'm a Leites fan.  And there was a finish. It was very slow but the definition of a black belt luring you into a trap.
---
Dennis Bermudez vs. Rony Jason
Featherweight
THE FIRST ROUND
Even on the feet until Bennis took it down.
Jaon is throwing up his hips but Dennis recongnizes everything and easily defends the sub attempts.
Dennis slowly landing elbows.  Blood is now pooling from the face of the Brazilian.  Dennis sees it and is focusing on that cut.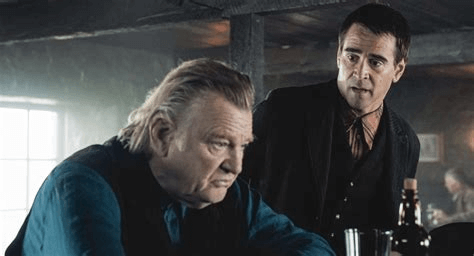 Let us all see how the second round works.
Jason went for a guillotine.  He didn't get it and now Dennisis on top and controlling.
Jason ties to get free but Dennis is all over him.
Buuut: Jason is free.  They dance.
Jason slips, Dennis pounces, grabs a headlock, drags it down, and is on top in the guard.
BUUUUT: Jason pulls out a great escape and they're standing.
But not for long as Dennis with a sweet double leg that brings it down.  Jason digs the underhook and stands.
Dennis has the hips under control. Looks to elevate.  But Jason defends.
This is a CLOSE round.
This has been more competetive than I expected.

Dennis tries a TD.  Jason switches it.  Has the mount.  Rear control….

Choke????  NO!  Maybe…

Dennis is fighting out of a finish.  He scrambles.  He's on the bottom but has guard.

Jason laying in elbows and punches.  This is Jason's round but maybe Dennis wins the fight.
Winner: Bermudez, dec.
Should You Watch?
Maybe.  I found myself distracted by m dogs rough out.  It wasn't bad or anything just… There.
---
Yair Rodríguez vs. Alex Caceres
Featherweight
I hope this is amazing…
Utah has never seen such dark skins before.
That's a cheap joke, sure, but also true.
Both guys are switching stances a lot right away.  Interesting.
Spinny Shit from both of them… Someone just sit down a punch a mother fucker…
LeRoy has the back for a second.  Yair rolls for a leg lock.  LeRoy stands out of it.
I think… THINK… I heard a "USA" chant but I'm not sure who it was for….
I support women by objectifying them with pictures…
Yair did some sorta video game flying Spinny kick.  SHOCK!  It did not work…
Yair is more aggressive so far.  LeRoy is on his heels but has yet to find his range as far as countering is concerned.
Yair with kicks.  LeRoy not responding.  Another jumping weirdo kick fromYair.  Hey.  Whatever works.  Right???
Yair throws a blatant right hand but lands it.  Good on him.  Right?
Wait. This is only the SECOND round?  Fuck. Me.
LeRois (that I a terrible French joke) doing better in the third.
It's weird.  I'm glad this is five rounds but on the other hand … Do I need ten more minutes of this?  I don't think so.
LeRoy is taking over as the fight wears on. Yair is slowing but Bruce has the same energy as always.
Yair rolls for a leg lock for but Bruch defends with ease.
Pounding.  BIG strikes.  Bruch is in control. (ELO joke.)
ROUND QUATRE 
They are both fighting very hard. No one is stealing.  No one is being boring…. But … The fight kinda sucks.
After this, Utah will surely vote for Trump so as to ensure that no non-whites ever enter Utah again.
The Fifth and Final Round
News: I don't give a shit.  This kinda sucks.  Maybe it doens't but for my final night of inebriation it is not good.  And the truth of life is whatever we perceive at in that moment and how we later remember it.  While there is obviously an objective truth to what has happened, our limited ability to perceive it makes us nothing more than terrible stenographers to life itself.
Oh, look.  A takedown from LeRoy.
They are evenly matched.  No man is better than the other, regardless of what the scorecards say.  Instead, I have 2.5 minutes remaining until I can turn this off, pretend I did you all a service, and watch something on NetFlix.
There were many, many good fights tonight. This was not one of them.  This wasn't bad but rather the definition of something that exists in time and then is destroyed in the ether of time. It happened.  They fought.  They were warriors..  They were impressive.  And after 25 minutes… That is all they offered the world.
And the world yawned and went to bed.
WINNER: YAIR, dec.
Either way, I had no opinion.  A SD is.. Who cares??
Should You Watch?
Not really, no. If ou do, you won't hate yourself but if you don't and instead spend time with you kids, you will have made the right choice.
Quick & Dirty UFC SALT LAKE CITY RESULTS
(Winners in BOLD)
Heavyweight Chase Sherman vs. Justin Ledet
Featherweight Cub Swanson vs. Tatsuya Kawajiri
---
Featherweight Teruto Ishihara vs. Horacio Gutiérrez
Lightweight David Teymur vs. Jason Novelli
Heavyweight Viktor Pešta vs. Marcin Tybura
Welterweight Court McGee vs. Dominique Steele
---
Women's Strawweight Maryna Moroz vs. Danielle Taylor
Middleweight Trevor Smith vs. Joe Gigliotti
Welterweight Santiago Ponzinibbio vs. Zak Cummings
Middleweight THALES LEITES vs. Chris Camozzi
Featherweight Dennis Bermudez vs. Rony Jason
Featherweight Yair Rodríguez vs. Alex Caceres