Year end review: fighter of the year, fight of the year, finish of the year. Last Jedi. Weed delivery.
OK. Bye, iTunes quick look preview thing, hello real people who truly matter!
This Week on the MMA AND STUFF PODCAST of FUN/UFC PODCAST of FUN:
Volkan Oezdemir arraignment
Predictions: Where will UFC TV programming end up? Which UFC Champ is most likely to remain champ in 2018? Which is least likely? Will they fight in 2018 – Conor McGregor, Jon Jones, Nate Diaz, Nick Diaz, Ronda Rousey, Cain, Brock, CM Punk? Who will win the Bellator HW Tourney? Fighter to watch in 2018?
Fighter of the Year- DJ, Max Holloway, Whittaker, Ngannou
Fight of the year- Gaethje vs Johnson – Poirier vs. Pettis
Finish of the year- DJ? Ngannou?
How will we remember MMA in 2017?
How would you rate the job Endeavor did with UFC in its frist full year?
Will Dana White last as UFC President until end of 2018?
Cerrone vs Medeiros and Evinger vs. Reneau at UFC Austin on Feb 18
9 years ago today- 2 title changes and rampage beats wanderlei at ufc 92
Rizin Preview – Gabi Garcia is back!
Bob Sapp gonna fight a bear?
Big presser for first quarter of 2018 prior to UFC 219
UFC 219 Preview- Cyborg vs. Holly Holm. Khabib vs Barboza. Lineker out of UFC 219 with a wisdom tooth infection. No sub for Rivera
Stuff:
Mike's Last Jedi Review
Christmas
Elderly couple driving around with 60 lbs of weed
Weed delivered via drone
Man claims father in law used toupee to scare him
Haircut from hell
Mnuchin manure
New Year's Resolutions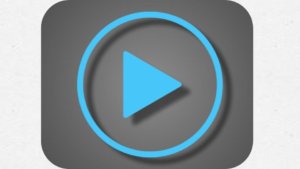 And makes sure to show your love for MMA AND STUFF (but only if you support a two state solution for Oregon).


Podcast: Play in new window | Download
Subscribe: RSS