UFC 220 RECAP. UFC ON FOX PREVIEW. WILL BROCK, CONOR, AND RONDA FIGHT AGAIN? Plus: a mattress conspiracy.
(Mike: I know I'm only audible on one channel. Still playing around with new software. It'll probably never get better so pray or be sad.)(It'll be perfect next week, don't fret.)
OK. Bye, iTunes quick look preview thing, hello real people who truly matter!
This Week on the MMA AND STUFF PODCAST of FUN/UFC PODCAST of FUN:
UFC 220 Review- Miocic, Ngannou, Cormier, Voltron
Bellator 192 Review- Sonnen, Rampage, Rory, Pico
Is Nate back???
Robert Whittaker – staph infection- internal organs being eaten
USADA Suspensions- Calvillo & Rivera
Timothy Johnson Go Fund Me
Thug Rose vs Joanna II at UFC 223 in Brooklyn on April 7. last fight Joanna cut 15 lbs in 14 hours!
Jeremy Stephens vs Josh Emmett at UFC on Fox 28 in Orlando on 2/24.
MMA history Today
Bellator Preview
UFC on Fox Preview
Stuff:
25th Raw Anniversary
NFL Playoffs
Baseball Hall of fame
50 Cent has Bitcoin
Mattress firm
Bank of America and Taco Bell are easy to confuse
NM kid hands out weed gummies to classmates
Tide Pod Challenge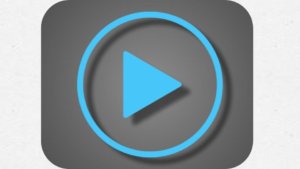 And makes sure to show your love for MMA AND STUFF (but only if you support a two state solution for Oregon).


Podcast: Play in new window | Download
Subscribe: RSS