Sexuality is a Spectrum Center
Charlotte, NC, , Trump Territory, USA
Charlotte is known for a few things: basketball and tranny bathrooms and racist marches. True, that march was in Charlottesville, which is in a different state, but it's all The South to me so … racists abound.
Those racists will be joined by a multi-ethnic cast of characters this Saturday for a Big Fox show. What will happen? Read on for Mike's Few Hundred Word Preview of UFC: Charlotte.
Ronaldo JACARE Souza vs. Derek Brunson
Derek Bruson is a generic black man, which is good. MMA is filled with generic white dudes, you know the type: shaved head, crappy tattoos ("DAMAGE"), pale like a vampire, so it's good to have The Brothers picking up the slack. I couldn't pick him out of a lineup, which is good for race relations, right?
(UFC Middleweight Champion, Robert Whittaker, is the representative of the generic … whatever he is. Pacific Islander? Which Ocean claims Australia, anyways? Pacific of Indian?)
I mention this fact to explain that he's left essentially zero impression upon me over the years. If I look at who he's fought, I'll scratch my head and think, "Really? That was him?" He's lost to Whittaker, Silva, and – in roughly a minute – Jacare.
Yes, the other half of the main-event already beat the first half. Lots of halves, eh? (No, only two.) Jacare was last seen praying to the Good Lord Above that the ref would save him from a merciless beating at the hands of The Fake Then Real Now In Limbo Champ. World-class BJJ, good athlete, solid striking, decent wrestling with a wicked game off his back, that's Jacare. Jacare also means alligator in Portuguese, which you might know and they might mention but if they don't and you didn't now you do.
I have officially picked Brunson to win via the magic power of, "Jacare is old and Brunson is underrated in my mind so he'll surprise and since this is taking place in the good ol' US of A, Derek will win one for the Trumper!"
Dennis Bermudez vs. Andre Fili
Bermudez is awesome but never quite at that next level. Please, go watch his fight with Matt Grice so your life can be better.
Fili's nickname is "touchy" and he has a bit of a pedophile look about him. Not saying he is one but if the child's shoe fits…
Bobby Green vs. Erik Koch
They're both good guys at striking and good guys at wrestling and grappling but not great but still pretty good so don't sleep on them. Koch, in particular, always has good fights. Always. His style and skillset is such that he can't help it.
Katlyn Chookagian vs. Mara Romero Borella & Randa Markos vs. Juliana Lima & Justine Kish vs. Ji Yeon Kim
You're watching simply because they're women and athletic women in little clothing is sexy. This is an abnormally high number of chick fights, right?
Boobs, though, right, guys?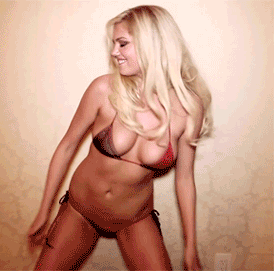 Respect.
UFC CHARLOTTE CARD
Middleweight Ronaldo Souza vs. Derek Brunson
Featherweight Dennis Bermudez vs. Andre Fili
Lightweight Jordan Rinaldi vs. Gregor Gillespie
Welterweight Drew Dober vs. Frank Camacho
Lightweight Bobby Green vs. Erik Koch
Featherweight Mirsad Bektić vs. Godofredo Pepey
Women's Flyweight Katlyn Chookagian vs. Mara Romero Borella
Women's Strawweight Randa Markos vs. Juliana Lima
Women's Flyweight Justine Kish vs. Ji Yeon Kim
Lightweight Vinc Pichel vs. Joaquim Silva
Welterweight Niko Price vs. George Sullivan
Featherweight Austin Arnett vs. Cory Sandhagen