All those 1001 things to watch before you die books sound so exhausting to me. So lucky for you with my list you only have to watch 15 short scenes and then you can face the afterlife with a nice clear conscience.
So get set as I take you through the top fifteen moments of television has chosen by someone who just happened to have the time to do such a self indulgent list.  Hence: the 15 Moments in Television to watch before you die. (Editor note: your test results came in … I'd call your mother.)
15. Good bye Henry Blake of M*A*S*H
M*A*S*H was always messing with our heads. One minute all irrelevant humour and wisecracking the next tragic introspective about the futility of war.
Yet surely when Colonel Henry Blake got his discharge papers and set off for home we'd have a feel good happy ending, right?
Nope.
An ashen faced Rader O'Reilly entered the emergency room to announce that Blake's plane had been shot down on the way home, reducing the doctors and all the shows fans at home to tears.
Legend has it to get the desired reaction from the cast Henry's fate was only revealed moments before filming the scene which soured the mood on set so bad that the traditional season ending party was cancelled.
This was also the last episode to feature Trapper John, which was another tragedy as his replacement BJ Hunnicutt frankly sucked.

14. "I am the one who knocks"
It's the moment where Walter White puts down his complaining wife and falls deeper into being Heizenberg. It's also where the marketing department got their bad ass, snappy one line quotes to stick on the Breaking Bad t-shirts, mugs and kid's action figures.
13. The Newsroom opening scene.
Nothing like a stirring, politically edgy monologue to kick a TV series off and that's what we get with the opening of The Newsroom. A naïve young lass asks "what makes America the greatest country In the world?" and the guy from Dumb and Dumber rips her a new one, chronicling everything which is in fact wrong with America.
It's a great, thought provoking scene and to this day is still the only part of Newsroom I've actually seen. Sorry.
12. Voyager's journey's end.
It may have been only so so as a series but Star Trek Voyager sure ended in awesome, tantalising fashion. Arriving through a wormhole back home to find Earth surrounded by Dominion warships and the Federation conquered, Janeway responds to demands for their surrender with "After everything we've been through, not on your life!"
The cliffhanger was to have led to Star Trek: Dominon, which would have featured stars from all the previous Star Treks in a story of the Alpha Quadrant fighting back in rebellion against the Dominion oppressors. With the biggest budget afforded a TV show ever, Dominion promised to be the Star Trek saga we'd always wanted.
Unfortunately 9/11 happened and we got Star Trek: Enterprise instead.
Maybe.
I don't know know I may have made this one up.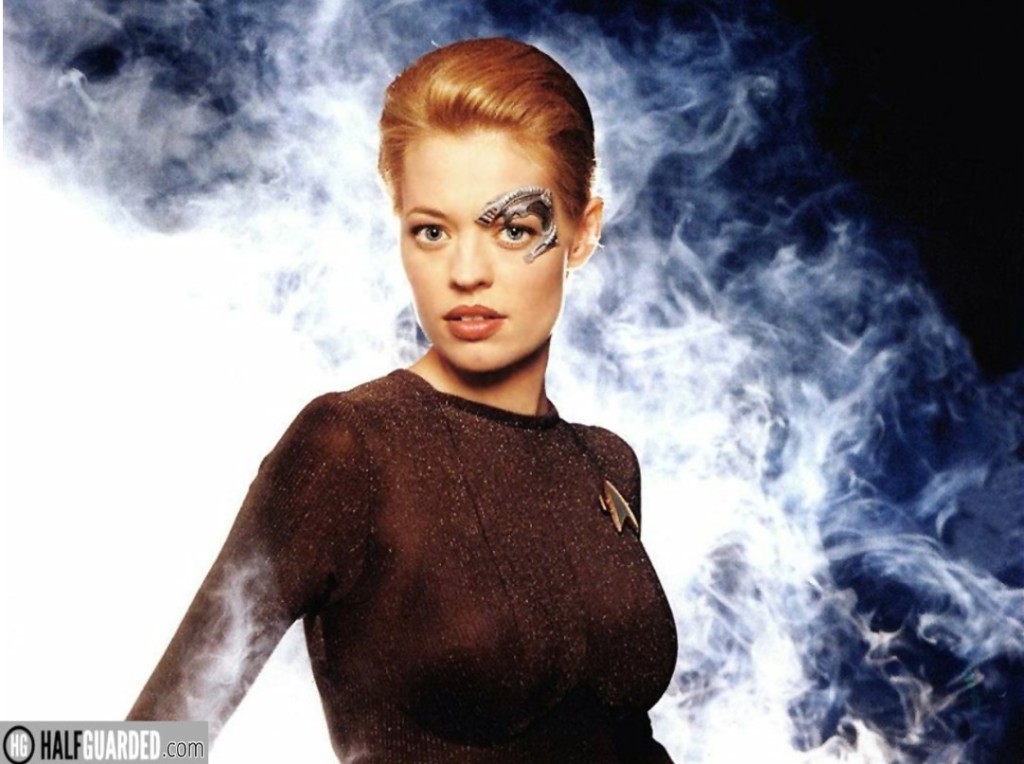 Bonus scene: The one where Face in the A-Team points at the Cylon at the theme park. Yeah you know what I'm talking about.
11. Blake's Seven Massacre
Imagine if a tragic misunderstanding led Han Solo to shoot Luke Skywalker in the gut. Then imagine a squad of Stormtroopers busting in and killing Leia, Chewie, Lando, R2 and C3PO before surrounding a stunned Han and the sounds of the lazerblasts ringing out as the closing credits start to run. Then reduce the special effects budgets to next to nothing and employ far inferior actors in the roles.
You've just seen the finale to Blake's Seven, a show that while cheezy in it's presentation was ahead of it's time in featuring morally dubious anti-heroes as it's freedom fighting protagonists. As an eight year old I had an uneasy feeling going into what I knew was the last ever episode of the space saga I'd watched from the beginning, but nothing could have prepared me for the violent, Peckinpah shootout that ended the story on such a downer. Between this and Empire Strikes Back It's little wonder a grew up such a pessimist.
10. A fucking Polar Bear on a Desert Island?
That moment on Lost where Sawyer shot the Polar Bear was like putting a bomb in our brains and exploding our imaginations. What was a polar bear doing on a desert island? a question that lead us to think this was no simple Gilligan's Island but something very spectacularly unusual was going on. From that point on we had our fingers on the pause buttons, searching scenes for any clues in the background or a split second glance at some open document on a table.
All the time pouring over those numbers, searching for some hidden meaning that would open up the mystery of the DHARMA initiative. I even read every novel that featured in the show, hoping to be the first to spot some clues as to what was going on.
Of course there were those negative types who would tell us that the writers didn't have some grand plan and were making shit up as they went along. And yeah they kind of were proved to be right.
But back in the early days the mystery of the Polar bears helped kick off a viewing experience that became interactive and immersive in a way no way show was ever been before or since.
9. The Parrot Sketch.
It's so lauded over and features on "best of" lists so often that it's tempting to fall into the trap of dismissing it as overrated. A snobbish attitude that if so many people love it and find it funny it must lack sophistication (most die hard Python fans I know refuse to chose it as their favourite). Which is bollocks, it's one of everyone's favourite all time sketches for a reason, it's hilarious. From the ridiculousness of the scenario to the fact that not a single line is wasted, this is a comic masterpiece. I'm not going to quote a single line, because the only people who can do them justice are John Cleese and Michael Palin.
Just make sure you watch the TV version and not the film version.
8. Twin Peaks "Where's Annie?"
How do you finish off a cult TV show that's broke the mould of television? Well you don't have a guy look up and switch the screen to black that's for fucking sure.
Twin Peaks was awesomely bonkers in a you either get it or you don't quite way. For those of us who did we were rewarded with one of the most chilling endings to a series ever, with Dale Cooper staring into the mirror and the spirit of Bob looking back at him and proceeding to headbutt the glass and laugh maniacally as we realise he's been possessed and it's the wrong Cooper that's retuned from the Black and White lodge. Baffled?
You should have tried watching it.
Sometimes at work if I'm asked the whereabouts of a staff remember I'll respond by giggling "Where's Annie? Hahahaha". One day someone will work there who gets the reference. Until then I'll just have to freak out a steady stream of Christmas temps.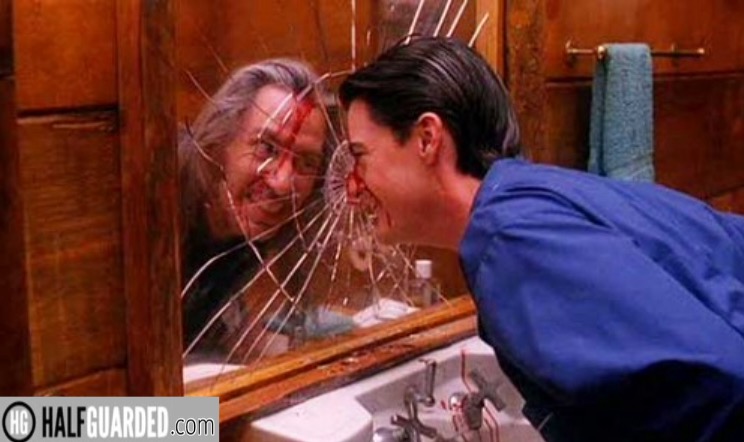 7. Bartlet takes on God in the West Wing
"You're a son of a bitch, you know that? She bought her first new car and you hit her with a drunk driver. What, was that supposed to be funny?"
So begins Martin Sheen's tirade against God at the funeral of his secretary and conscience Mrs Landingham. It's a stirring scene, full of venom directed at the unfairness anyone feels at the loss of a loved one. Sheen is simply brilliant when delivering the speech, dramatically stepping down the aisle of the Cathedral before defiantly stubbing out his cigarette on the floor.
Almost as good is the closing of that episode with Bartlett's journey to the press conference to the theme of Dire Strait's Brothers in Arms.
6 . The Shield
Quite frankly I'd like to just have seasons 1-7 of the Shield as a top TV moment, because it's just really that damn great. However since I have to pick a scene it's the final moment of the pilot where dirty cop and the man with a penis shaped head Mackey kills the fellow cop that's been sent to infiltrate his rogue unit. It's a shocking moment that sets out The Shield's agenda as one of the most binge watching worthy shows ever made and has repercussions that will continue to plague the lives of the precinct for the next seven years.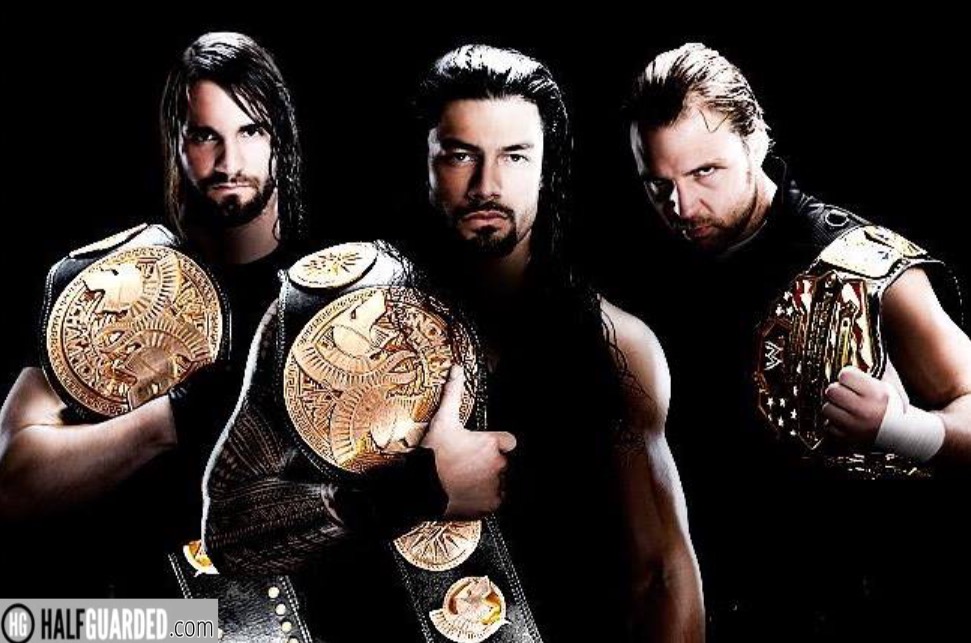 5. That scene in Game of Thrones, yeah that one.
Yeah you know the one. But if you've not yet seen Game of Thrones (idiot) I won't spoil the R_D W_D_I_NG because it would rob you of a genuine reaction that will have you jumping from the sofa and screaming in shock. A startling scene that the phrase "What the fuck?" was invented for along with "Oh My God, Fucking Hell," "NOOOOOO, NOOOOO, NOOOO" "I'm never watching this show again, fuck George RR Martin," and "You've read the books did you know this was coming?"
4. Blackadder goes Forth
I didn't care for the fourth season of Blackadder, it just seemed to rehash jokes from the previous seasons. However it totally redeemed itself with an incredible final episode and ending with one of the most moving scenes in British television history.
Blackadder, Baldrick, George and even villain Captain Darling (a joke that wore thin from the very first episode) face certain death as they prepare to charge from the trenches of the first world war in a doomed big push. It's a touching moment to see these characters who have generally behaved horrible to each other forming a comradeship in their final moments (the normally reviled Darling has a heartbreaking moment stating "Rather hoped I'd get through the whole show. Go back to work at Pratt and Sons, keep wicket for the Croydon Gentlemen, marry Doris… Made a note in my diary on the way here. Simply says: "Bugger.")
A haunting piano rendition of the Blackadder theme plays over a slow motion suicidal charge over the battlefield which fades to a scene of the poppy fields of the Somme today. The absence of closing credits leaves a haunting feeling that anyone who saw it the first time is unlikely to ever forget.
You're probably thinking "Wow Dazza, if that's only numbers 15-4 the top three must be utter gold!!" Either that or you're really, really in need of something to do today.
3. It all kicks off in Dallas at the Oil Baron's Ball.
For nearly fifteen years Dallas was a hotbed of scheming and backstabbing as the Ewings feuded with the Barnes family. For the most part this feud was fought through business deals and intrigue over Oil contracts. All of which was shoved to the side in episode 139 as the always entertaining Oil Baron's Ball was the stage for actual fisticuffs when an all out brawl broke out between the two sides.
It was glorious. JR and Cliff got into it, Bobby duked it out with Mark Grayson the man who was banging his ex-wife, Ray Krebbs got stuck in because he's Ray fucking Krebbs and he don't back down from any brawl Gawd dammit. Even the kid from Blue Lagoon got himself some (this actually happened). I think a cake may have gone in someone's face.
The only thing that could have made this better would have seen Sue Ellen, Pam and Elvis Presley's wife (she was in it) all hiked up their gowns and started head butting at each other.
2. NCSI's Abby as Marylin Monroe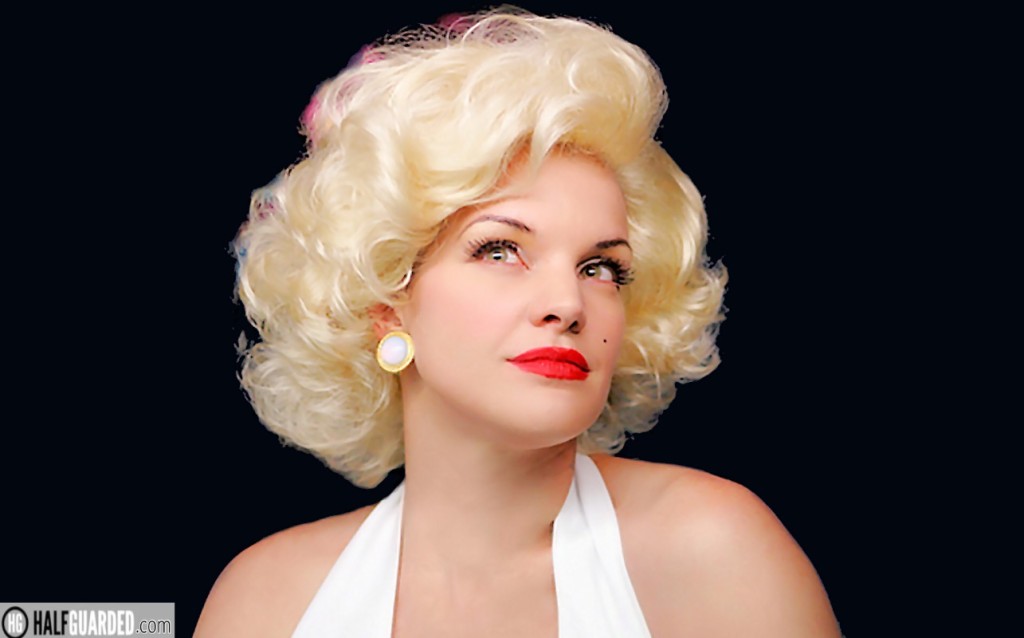 Abby from NISC is my dream woman. Cute, kooky, tattooed, dresses on the fun side of goth and could use her hacking skills to stream me all the US TV shows I have to wait six fucking months to see here in the UK.
Let's face it she's the star of NSCI. Forty minutes in of every episode she's the one that comes up with some clue or revelation that sets the rest of the bewildered team on the right path to solving their case for that week (funny how two Navy related murders happen at the same time). It's a plot device made popular by Starsky and Hutch where the cops would spend two thirds of the show getting nowhere before finally going "Ok, lets go see Huggy."
In 2006 in an episode entitled "Seven Year Itch" Abby transcended from being the most beautiful character on television into nothing short of a goddess. For Halloween she dressed up as Marylin Monroe, causing Mcgee and DiNozzo's jaws to drop and my heart to melt. NSIC peaked right there. There was some crime in that episode that needed solving and probably ended with a chase of some sort but frankly who cares? Abby was just so enchanting twirling her dress and acting all Norma Jean.
If I ever get married (LOL) the flutter in my heart as my betrothed walks down the aisle will be a distant second to how I felt when I saw that Abby in that dress.
1. Margaret Thatcher gets owned on kids TV show.
It must have seemed so easy for Margaret Thatcher. Go on a children's Saturday morning TV show and charm a few naïve kids by answering their lovely little questions and win a few votes from the parents by showing you're not the obnoxious, evil bitch that you normally come across as and that you're actually almost human.
It was all going so well. Thatcher was smiling at the kiddies, speaking in as nice a tone as her witch like voice can manage. Then came little Alison Standfast, who phoned in and asked the question "If there was a nuclear war where would you be?"
Thatcher tried to dodge the question with a political answer about nuclear weapons preventing war but little Alison wouldn't be perturbed and pressed on asking if Thatcher had her own secret bunker.
I'd like to think Alison Standfast became a political activist of some sort, in any case Alison where ever you are I owe you a drink for the smile you bought to my face in 1987.
And there you have it.
Scenes that just missed the list include:
Benny getting stuck up the wall in LA Law.
Any sex scene on the L-Word featuring Shane.
Rocket man getting out of the cockadoodle car even though he didn't the week before.
So what have we learned from this?
Well the greatest moments in television are normally real downers and come all the way at the end of a series…generally.
Til Next Time
Dazza