Everyone is bored in life.  This is the natural state of Americans today.  We're simply too well off.  Too happy.  Too far.  Too awesome.
I'm telling you, Canada: suck a dick.  An American meat sock, in fact.
To alleviate your boredom, we have this: videos of dudes fighting on Saturday.  But these aren't the videos from Saturday, BECAUSE THAT WOULD BE FUCKING IMPOSSIBLE.  These are videos of them from BEFORE Saturday, ok?  Is that good enough for you?  Damn right it is.  Enjoy or don't.
Watch a ton of free fights before you watch UFC Kansas City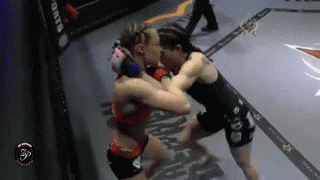 Flyweight Demetrious Johnson (c) vs. Wilson Reis
Women's Strawweight Rose Namajunas vs. Michelle Waterson
Middleweight Ronaldo Souza vs. Robert Whittaker
Featherweight Jeremy Stephens vs. Renato Moicano
---
Heavyweight Alexander Volkov vs. Roy Nelson
Bantamweight Patrick Williams vs. Tom Duquesnoy
Lightweight Bobby Green vs. Rashid Magomedov
Flyweight Tim Elliott vs. Louis Smolka
---
Middleweight Devin Clark vs. Jake Collier
Middleweight Anthony Smith vs. Andrew Sanchez
Bantamweight Aljamain Sterling vs. Augusto Mendes
Welterweight Zak Cummings vs. Nathan Coy
Women's Bantamweight Ashlee Evans-Smith vs. Ketlen Vieira