At HalfGuarded, we love to make lists. We have examined the most overrated fighters, the greatest moments in women's MMA, the dirtiest fighters, and the ten worst car names. Clearly, putting things in numerical order is one of our favorite things to do. With UFC Fight Night: Hunt vs. Mir taking place this Saturday in Brisbane, Australia, this seemed like the perfect time to reminisce about some of the more legendary MMA moments that have happened in the land down under. Believe it or not, Australia has been pretty lucky when it comes to UFC events. Bitter feuds, special moments, great fights, and huge upsets seem almost commonplace for our mates on the other side of the world. So, without further adieu, let's take a look at the Top Five moments in Australian MMA history.
5. Michael Bisping vs. Jorge Rivera at UFC 127 on February 26, 2011.
This fight had an intriguing build up, with Rivera making several Youtube videos at Bisping's expense.
The videos were not very clever or particularly funny, but they seemed to annoy Bisping and create a buzz for the fight. At the weigh-ins, Bisping and Rivera yelled and shoved one another; appearing to have a legitimate dislike for one another. The fight itself ended up being a spectacle. In the first round, Bisping drilled Rivera with an illegal knee to the forehead. The knee was blatant and appeared intentional. Rivera was clearly dazed from the shot, but was able to continue on. As the fight progressed, Bisping got the better of Rivera and managed to finish with strikes in the second round. Following the TKO victory, Bisping screamed at Rivera's cornermen and spit at them. Bisping apologized for his antics, but was not given a post fight bonus due to his unprofessional behavior.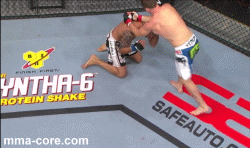 4. UFC on FX: Alves vs. Kampmann.
This event took place on March 3, 2012, at the Acer Arena in Sydney Australia. It is historically significant for two reasons. First, it was the 200th event in UFC history. When adding up all the pay-per-views, Fight Nights, Fuel, FX, and Ultimate Fighter Finales, it turns out that this was really the 200th event. UFC 200 may have a nice ring to it, but this show was the real number 200. Second, it featured the first two flyweight (125 lbs.) fights in company history. Joseph Benavidez defeated Yasuhiro Urushitani and Demetrious Johnson vs. Ian McCall went to a majority draw. In a rematch, Johnson beat McCall and later went on to beat Joseph Benavidez to become the first Flyweight Champ in UFC history. Although, Johnson has not become a household name, Australian fans can still look back and remember that they saw the birth of a new UFC weight division.
3. UFC Fight Night: Hunt vs. Bigfoot.
This show aired on Fox Sports 1, from Brisbane on December 7, 2013. This particular event will always be remembered for one fight and one fight only; the all time classic, Mark Hunt vs. Antonio "Bigfoot" Silva brawl. Going in, most fans and experts anticipated an early, first round knockout, as these two giant heavyweights were well known for throwing bombs. Surprisingly, this fight went five rounds and ended in a majority draw. Even more surprising, was the pace of the fight and number of momentum shifts that took place. Both guys took huge shots and were knocked down multiple times. For 25 minutes, though, they kept coming back for more and more punishment. It really was a spectacle. To be honest, the written word can not do this fight justice. To this day, many consider it the most exciting fight in MMA heavyweight history.
2. UFC 110: Nogueira vs. Velasquez.
This was the first UFC event in Australia and aired on pay-per-view in the United States. It was not a huge commercial success in States, but 17,431 fans packed into the sold out Acer Arena, in Sydney on February 21, 2010. The rabid Australian fans made it the second quickest sellout in company history. The biggest takeaway from this show was the rise of Cain Velasquez; who looked great in a quick knockout win over Antonio Nogueira. Nogueira may have been past his prime, but he was still a competitive, dangerous UFC heavyweight at the time. Velasquez proved he was on another level and really just smashed the legendary Brazilian for 2 minutes. This ended up being Velasquez's coming out party and a sign of things to come. The win was so impressive, that it earned Velasquez a Heavyweight title shot against Brock Lesnar. And we all remember how that one ended.
1. UFC 193: Rousey vs. Holm.
It does not get much bigger, memorable, or momentous than this one. On November 15, 2015 from Etihad Stadium in Melbourne, Australia, the UFC put together one of the most profitable events in company history. This show set their all time attendance record with 56,214 spectators in the building. Over 1.1 million fans purchased the show on pay-per-view and, for the first time ever, the top two advertised bouts featured women. Ronda Rousey vs. Holly Holm and Joanna Jedrzejczyk vs. Valerie Letourneau were the headliners. From a financial and historic standpoint, this is one of the most significant shows in company history. It will be remembered for an entirely different reason however.
In the main event Rousey proved she was a gigantic star; but one that was not invincible. She went into the Holm fight as a heavy favorite. Some sportsbooks gave Rousey ridiculous 18-1 odds. In the end, Rousey was knocked out cold with a thunderous Holm head kick in the second round. It was shocking scene. Rousey had rarely been challenged in the Octagon, let alone dominated like that and knocked unconscious. Immediately after the fight, it even looked like Holm could not believe it. As a fight fan, it was one of those few moments that will stick with you forever. Where were you when Rousey got knocked out?
It was the biggest upset, in front of the biggest crowd, ever. The Australian fans really witnessed something special on the night of November 15, 2015.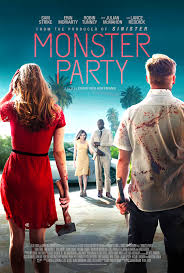 So, there you have it; five of the most epic moments in Australian MMA history. There were bitter fights, the birth of a weight class, giant crowds, a coming out party, and a legendary upset. Cheers to Australia, they may not get a lot of UFC events, but when they do something special often seems to happen.
Matt hopes something special happens on Saturday night during UFC Fight Night: Hunt vs. Mir. The likelihood is not high, but MMA can often surprise you. And that's what really makes it so awesome to begin with.