I rented a car for 25 dollars per day. I drove to New Orleans, which took nearly 9 hours. I spent 400 dollars on three nights in a hotel. I spent 300 dollars on tickets… and I got to hear 311 play 84 songs over the course of 8 hours (4 hours each night). You'd better believe it was worth it. 311 is the best live band of all time. Fact (@kiddwwe).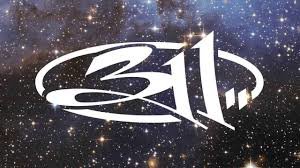 I'm an expert. Not only have I seen 311 in concert before, I've probably seen them 30 times. I've heard them play nearly every one of their songs live. I own all their albums, often purchased multiple times (I probably bought the self titled blue album four times back when… people paid for music). I've attended the 311 Pow-Wow summer festival. I've done it all, except the 311 cruise which I'm going on next year. Let's just say, I've lost my mind to "Creatures" for much longer than"a while" in many cities across this great nation. I am "Down" for the "Unity," and "I go for the Hive."
If you enjoy live music and have never checked out 311, you are missing out. Each and every show, Nick Hexum and the boys throw it down hard for the fans. I've NEVER seen a bad show. This 311 Day was no different.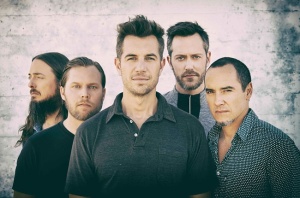 Every even numbered year, 311 performs in New Orleans on March 11 for a full day, or two if it falls on a weekend. They've been doing this for a long time. I'm not here to give you a 311 history lesson, I'm here to tell you to go see them live, ASAP! It was amazing.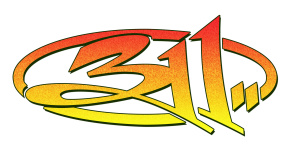 Night one…
SET I:
Bass Intro / Pulse Intro
1. Transistor Intro
2. Hive
3. Come Original
4. We Do It Like This (Last played 2/26/02)
5. Misdirected Hostility
6. The Great Divide
7. Taiyed
8. Dancehall (Last played 5/11/12)
9. Random
10. Flowing
11. Hey Yo (Setlist debut)
12. Gap
13. Champagne
14. Boom Shanka
15. Prisoner (w/ lasers)
16. Never Ending Summer
17. Freeze Time (w/ cryo blasts)
18. Eons
19. Summer of Love
20. Who's Got the Herb? (Long pause, with rock ending)
21. Livin' & Rockin (w/ lasers and cryo)
22. Omaha Stylee (w/ CD Intro)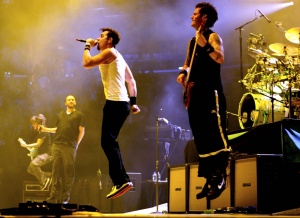 SET II:
"Are You Ready?" Intro
23. Homebrew
24. Electricity (w/ lasers)
25. From Chaos
26. Off Beat Bare Ass
27. Get Down
28. Rollin'
29. Don't Tread On Me
30. Sun Come Through(w/ lasers)
31. Amber
32. Jackpot (w/ cryo blasts)
33. India Ink
34. You Wouldn't Believe
35. P-Nut BASS SOLO w/ Choir (The Voices of St. Peter Claver)
"When the Saints Go Marching In" (American gospel hymn, choir only)
36. It's Alright
37. I'll Be Here Awhile
38. Tranquility (w/ lasers)
e: (choir exits stage)
39. It's Getting OK Now
40. Feels So Good (w/ cryo blasts)
41. Don't Stay Home
42. Down
Night Two…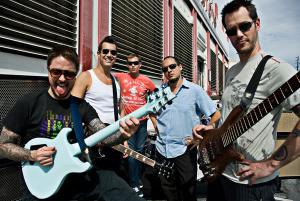 SET I:
1. Sick Tight
2. Loco
3. Beautiful Disaster
4. Juan Bond
5. Tribute
6. First Dimension
7. Writer's Block Party (Setlist Debut)
8. Transistor
9. Friday Afternoon
10. 8:16 AM
11. Time Bomb
12. Lose
13. Fly (Sugar Ray cover w/ Mark McGrath)
14. Stay On (Sugar Ray cover w/ Mark McGrath)
15. Don't Let Me Down
16. There's Always An Excuse (w/ lasers)
17. Full Ride
18. Let The Cards Fall
19. Six
20. Do You Right
SET II:
21. Freak Out
22. Grifters (Setlist debut)
23. Stealing Happy Hours
24. T & P Combo (w/ cryo jets)
25. Large In the Margin
26. Sand Dollars
27. Galaxy
28. Island Sun (New song, Setlist debut)
29. Starshines
30. Existential Hero > extended Chad drum solo w/ "Hey Jude" sung by Chad
> Applied Science
31. Sunset In July
32. Use of Time
33. Weightless
34. Visit
35. Light Years (w/ lasers)
36. Brodels
37. All Mixed Up
38. 1, 2, 3
39. What Was I Thinking? (w/ cryo blasts)
40. Beyond the Gray Sky (w/ Lasers)
e:
41. Unity
42. Creatures (w/ long pyro blast)
This concert going experience easily bumps into my top 5 all time event experiences. If that doesn't sell you on them… then you'd probably enjoy the Selena Gomez concert that is going to be at the Smoothie King Center next weekend.
5) 311 Pow Wow Festival
4) 311 Day Concert
3) Dan Henderson KO'ing Fedor in Strikeforce
2) Going to Game 1 of the World Series in 2011 when the St. Louis Cardinals won the World Series
1) John Cena winning the Royal Rumble as the number 30 entrant in Madison Square Garden in 2008.

– Upo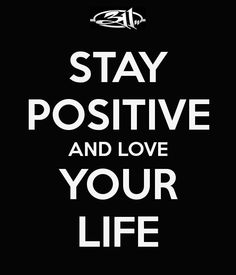 n the show's conclusion, the band took a group bow at the center of the stage