Will a Zombie die? What did USADA do this week? Banning Tom Brady from the Superbowl.
OK. Bye, iTunes, hello real people!  There's a lot of stuff on the show, see!
MMA PODCAST FUN/UFC PODCAST FUN:
UFC on Fox: Shevchenko vs Pena Review.
Will anyone care about Shevchenko vs. Pena.
Who should Masvidal fight next?
How good is Francis Ngannou?
Ronda Rousey's possible retirement from MMA.  Why did Dana announce it instead of Ronda?
Revie of the Conor McGregor interview on pay-per-view and Dana White's response.
More USADA failures.
Some jokers bought 60% of World Series of Fighting.
UFC Fight night with Dennis Bermudez vs the Korean Zombie preview.
Stuff:
Puggle poop.
Banning people from the United States.
Will Gegard Mousasi be banned?  Should he be? (Yes)
How the Supreme Court works.
Is it okay to sucker punch a Nazi?
SUPER BOWL.
Brother Brian's Birthday.
All of that just there?  Matt's work!  Now you have an idea of what's going on! (Oh, and sorry, Matt, that I didn't use your intro.  I literally fell asleep while editing this thing as is.)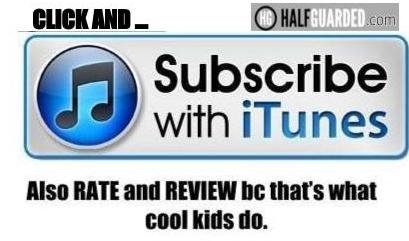 Podcast: Play in new window | Download
Subscribe: RSS