There isn't an Aggrieved Person box Amanda Nunes doesn't get to check: gay, woman, not-white, not-American, cage-fighter, poor, doesn't speak English (well), immigrant.  But there's only one box she and she alone gets to check: UFC Women's Bantamweight Champion.  Those Identifiers focused upon make for good copy, they allow a fan to connect to her in some way, but they're also deceiving in their simplicity.
No one was told to care about Chuck Liddell's skin color, accent, sexuality, nationality, or economic background.  Chuck was a badass who threw anvils for punches and that was enough.  He looked kinda awkward with skinny arms and a distended but not fat stomach, a mohawk from Generic 1980s Street Gang central casting, and a goofy tattoo on the side of his head; barely coherent at times, whether due to shyness or brain damage, he mumbled when he spoke.  No one pointed to him as an example for those not adept at speaking in public.  He was allowed to be who he was: a killer inside a locked cage.  Why can we not let Nunes be the same?  Why must those things she doesn't control trump those she does?
It is that which Nunes controls that has made her special.  She didn't choose a path in life, she created one.  Every obstacle in the world was against her trying – not against her succeeding but against her even trying in the first place.  She started fighting in 2008, years before Ronda Rousey ever threw a punch.  Glass ceiling?  Nunes wishes.  She was fighting in Brazil in front of crowds of 50 people who maybe had chairs but definitely had dirt beneath their feet.  There weren't regulations and safety protocols, there was just Nunes and another woman, the two of them looked at as sideshow attractions at best.  Catcalls would be more common than cheers; "show us your tits" more frequent than "good job."
Nevertheless, she persisted.  She fought to simply fight.  Train at gyms full of men on the mats, fight at shows full of men in the crowd, and do it for nothing.  Anyone can train hard when there is fame and fortune at stake; few can sweat until they pass out, and run until the soles of their feet bleed for the ethereal notion of "love of sport" – particularly when that sport is really nothing more than glorified violence for violence's sake.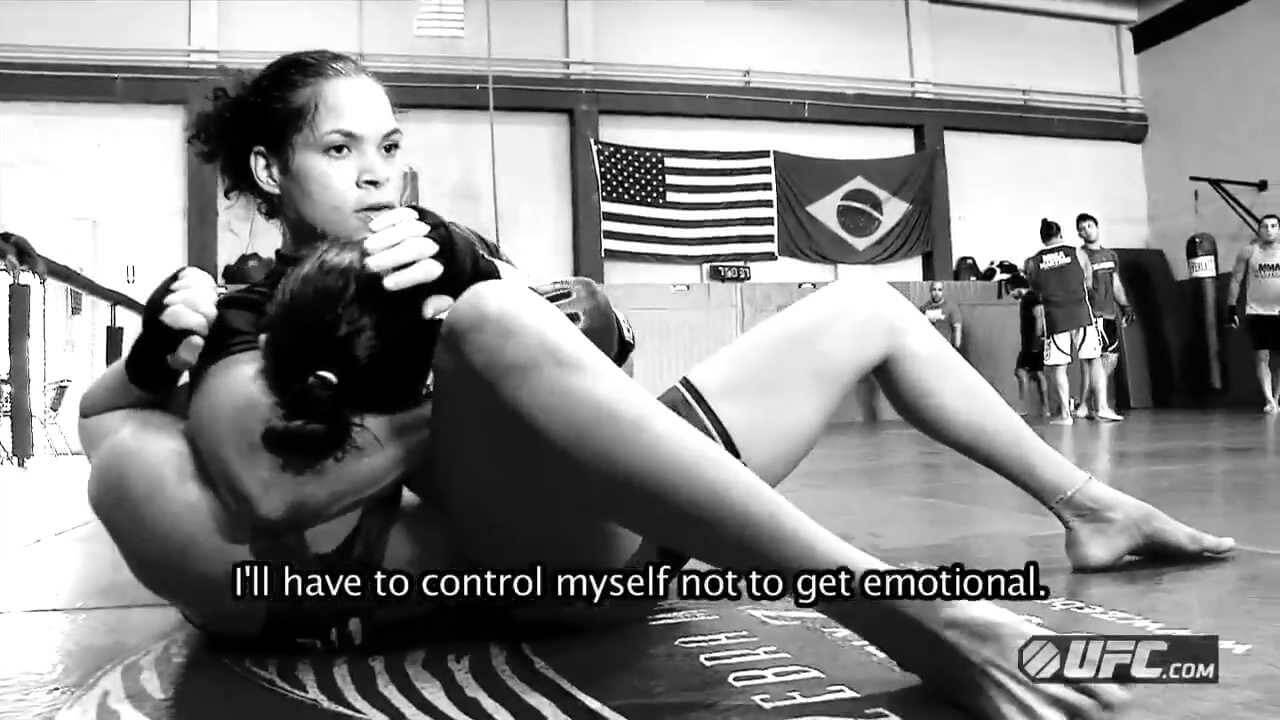 Nunes fights because that is what she does and who she is and last year she fought like few women ever have.  Last March, her UFC 213 opponent, Valentina Shevchenko was the first to fall.  A unanimous decision earned Nunes the victory on the undercard of McGregor vs Diaz 1.  That win secured Nunes a shot against champion, Miesha Tate.  Tate, whether nicknamed Cupcake or Takedown, had nothing to offer the Brazilian.  She didn't last four minutes.  Nunes bulled her over, landing Liddell-like anvils of her own, dragging the fight to the mat, and choking Tate until the champion relinquished the strap.  Not since the prime of Ronda Rousey had women's MMA seen a title fight end so swiftly.
But it was Rousey that served as Nunes's greatest accomplishment.  The legendary champion, who defined women's MMA, the freak who'd only lost once and was now returning from a sabbatical, the movie star, SNL host, and woman who makes bad choices in life partners – nothing to Nunes.  48 seconds was as long as Rousey could stand.  Nunes thumped the Judoka with punches.  She would have done so at will, but in a fight so short, there was no time to think.  The barrage was so swift that Rousey couldn't even fall; the punches were keeping her standing until the referee showed mercy.  As Rousey crumbled to the Octagon floor, bloody and humiliated, and a stunned crowd tried to understand what had just happened, Nunes screamed a primal scream of joy.  One year, three fights, three victories, and no doubt left to the world as to who was Amanda Nunes.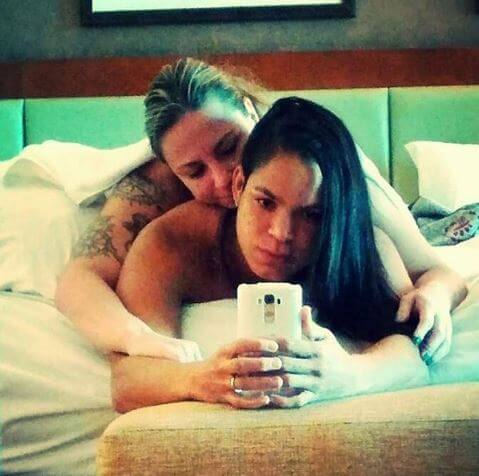 For the second year in a row, Nunes headlines the UFC's International Fight Week.   In a sport (wrongly) seen as the plaything of racist white men, a gay, woman, not-white, not-American, cage-fighter, poor, who doesn't speak English (well), immigrant sure does seem to get high profile fights.  It may not be fair to Nunes, because she's far more than the sum of her societal identities, but perhaps there's a kid out there who sees her doing things and finds some hope.  So, maybe all those things she can't control do matter.
A label or three have been thrust upon her, but they won't help her at UFC 213.  She'll have to step inside the cage, hear the click of the lock settling, taste the plastic of her mouth guard, and feel the cast like tightness of her gloves all on her own.  But she's done it before and she'll do it again.  She'll lose.  She'll win.  She'll fight.  Because that's what she does.  That's who she chose to be.