Mohegan Sun Arena
Uncasville, Connecticut
@HalfGuarded
Not entirely sure when we'll have the results up.  Maybe live, maybe not.  It's all technically live to you though, depending on when you read it.  Like, if it's not live, you can't read it so therefore when the results ARE available it is thus live to you.  This is a very metaphorically way of… LOOK AT DOGGIE!!!!
Charlie Ontiveros vs. Michael Page
Round One
Page out early with his  "LOL I don't give a fuck what you want to do" stance.  90 seconds in, nothing has really happened but Page is clearly out there, looking comfortable as all get out.  Out of nowhere, they clinch and PAGE gets the takedown.  For a guy who has made a career out of doing Street Fighter moves in a cage this is … not expected.  He moves to full mount and then takes the back.    Steps back as Charlie tries to get out and Page uses the momentum tokeep him down.  Side control and he's pounding and that's it.  Ref stops it.
OFFICIAL RESULT: Page d. Ontiveros
Royals are ahead 2-1 in the bottom of the fourth, for those of you who have mastered using the internet but don't know how to open more than one tab and are (correctly) only sitting on hg.com.
Isao Kobayashi vs. Goiti Yamauchi
Koboyashi is Japanese and from Japan; Yamacuchi is Japanese but from Brazil.  Someone has evil WW2 ancestors…
Round one
The Japilian brings it down by pulling guard, tries a calf slicer, but they stand.  The Brazilianese pulls guard again and is going for one submission after another, missing an armbar but using it to switch to a leg lock, then clamping on as they scramble and taking him down and getting the back.  Half Japanese doing well.  Body triangle.  Neck crank.  Now looking for a pure rear choke.  Sretching Kobayashi but amazingly the pure bred Japanese man survives!
Round Two
Brazil Boy looking calmer in every aspect.  Even on the feet, he's throwing simple combos of punches but seems at ease.  Japanese Boy with a trip takedown.  Pure Bred doing better here with ground and pound, stuffing an attempted sweep, and going back to pounding.  Brazil-Japanese grabs a Kimura from guard and it looks waaaaay tighter than you normally see.  He uses it to sweep.  He's on top – Brazil Boy that is – in half-guard(ed.com).  The Half-Breed doing well with short elbows, opening a cut, and using it to get to side control, now mount, now taking the back in smooth transition as the round ends.
Round Three
Brazil Boy with a big left hand drops Pure Bred.  He's on top.  Looking for Kimura.  Transitions to the back.  Almost has the rear naked choke (pure fucking nudity, people).  And that's it.  An absolute clinic in every single area.
Goiti Yamauchi d. Isao Kobayashi, R3, sub
2-1, Royals, top of the sixth, man on 2nd, one out, and Ventura has just been replaced…
Dennis Olson vs. Brennan Ward
Ward is apparently some sort of skateboarding asshole.  I have never ever ever ever ever ever ever wanted a man to lose so badly in my life.  I will dedicate my life to beating him up (I don't know what he weighs).  I will never drink aagain.  I will only eat chicken, carrots, spinach, and protein shakes.  I'll sleep on mats.  Whatever it takes: LET THIS MAN LOSE.
Now they are talking about how BLUE COLLAR New England is.  Apparently Boston is one of those cities that lives and breathes tons of snow.  No: Chicago does, as far as major cities.  Proudly.  But, you wanna see snow and blue collar?  Go to the Dakotas.  FFS.  Boston?  Has a giant HOLE.
Round One
Olson shoots in within 5 seconds.  Ward counters with a Guillotine that was deep enough that Olson had to pull guard to avoid getting tapped.  Ward on top in half.  He passes with a stand-up pass that was more the result of Olson not moving his hips well enough than anything.  Ward pounds a bit then stands up.  Ward drops Olson with a punch off a kick.  Olson tries to power a reversal but Ward keeps his balance well and ends up in mount.  Dropping BIG elbows.  Half-guard(ed.com).  Ward is non-stop, with elbows to the body and head.  Never stopping.  Olson is in pure survival mode.  They stand up but only for a few seconds as Ward drops Olson with a HUGE right hand and that's it.  Brilliant performance from Ward.
Official Result: Ward. Olson, R1, KO
Still 2-1 Royals over the Jays, middle of the 7th.  And Ben Revere just made an absolutely amazing catch.  HOLY SHIT BALLS!
Brandon Halsey vs. Rafael Carvalho for vacant middleweight title
Round One
Halsey with a takedown in the first 10 seconds.  Well, he's telegraphed his strategy.  Half-guardnow, looking for an arm-triangle after going to mount.  Halse has his head too high but he's squeezing tight as all fuck all.  He doesn't have it yet but it's daaaaaaaamnd close.  Rafael survives because – MUSCLE GUYS ARE STUPID!  They scramble and Rafael burns a lot of energy on a failed takedown.  Crowd is oddly booing (I know that crowd reactions are the most important thing of all in these situations).  They're up for a second before Halsey easily gets a TD.  Mount.  The Ninja Turtle is bucking but to with no success.
Round Two
Hey, look, Halsey with a TD early.  It's almost as if he's a wrestler who doesn't know how to punch….  Wait. No.  After 90 seconds of trying, Halsey actually does NOT have the TD.  Nice sprawl by Rafael.  HUGE KICK BY CARVALHO AND IT IS OVER!  KO!  LIVER KICK OF DEATH!!!!!!!!
Official Result: Carvalho d. Halsey, R2, KO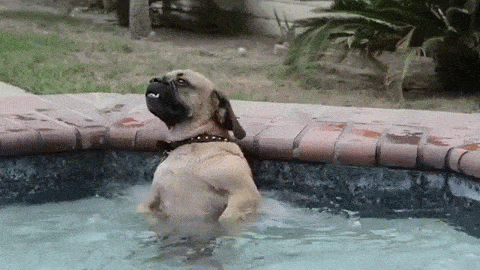 Quick & Dirty Bellator 144 stream of live results
MAIN CARD – SPIKE TV 9/8/7/6
Rafael Carvalho d. Brandon Halsey, R2, KO, WINS vacant middleweight title
Brennan Ward d. Dennis Olson, R1, KO
Michael Page d. Charlie Ontiveros, R1, TKO (maybe verbal submission, they weren't clear)
Goiti Yamauchi d. Isao Kobayashi, R3, sub
Bellator 144 PRELIM CARD STREAMING HERE AT HG.COM 7/6/5/4
Kin Moy def. Walter Smith-Cotito via submission (rear-naked choke) – Round 3, 3:53
Billy Giovanella def. Brandon Polcare via submission (triangle choke) – Round 1, 2:19
Matt Bessette def. Kevin Roddy via submission (heel hook) – Round 1, 3:47
Kevin Haley def. Mike Zichelle via unanimous decision (30-27, 29-28, 29-28)
Matt Secor def. Jeremie Holloway via submission (heel hook) – Round 2, 4:54
Marius Enache def. Pete Rogers via submission (Americana) – Round 2, 2:37
Sam Watford def. T.J. Hepburn via unanimous decision (30-27, 30-27, 30-27)
Keenan Raymond vs. Damien Trites
Ilya Kotau vs. Kemran Lachinov