I am a dog person because I like unconditional love and prefer an animal that doesn't still think we live in Egypt circa 5000 years ago.
This is a GOOD BOY: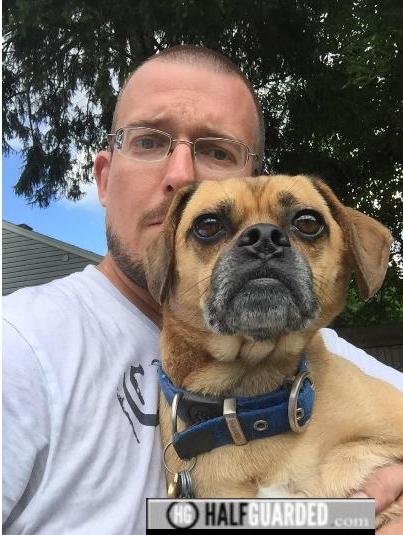 The video below is of a cat (Brian's EDIT: Not as cool as an iguana popping bubbles!). Now, I give the cat props for being smart – but not too much. These are what the cabinets in my kitchen look like: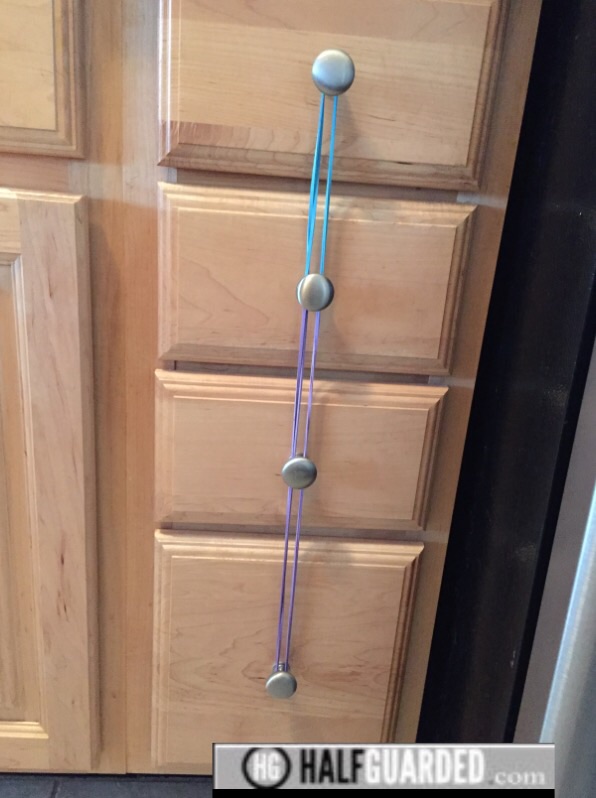 This is because my dogs are smart enough to open them. They are also not ungrateful. If we built them a door, they would use it. This cat has other ideas. If the cat was a good cat then it would do the right thing.  It is not a good cat though. It is a bad cat. Which is redundant.  The only thing dumber than the cat is the human who thought this would work. Cats=dumb. Cat people=dumber.