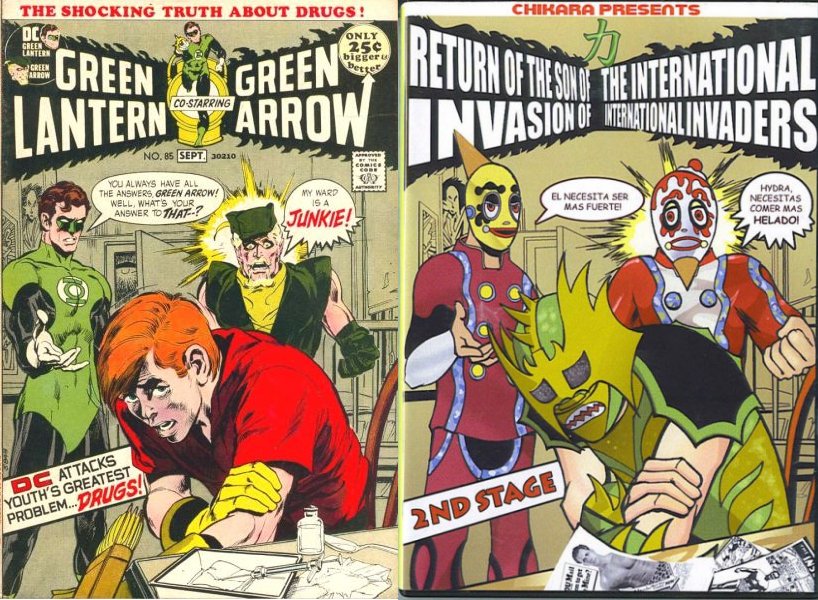 On today's show, Tony, Alex, and Dave talk all things comics for the week of March 14th, 2018.
Including but not limited to…
Comic Book News of:
Chip Zdarsky signs an exclusive with Marvel Comics
& Gail Simone to write Plastic Man mini.
Comic Book Reviews of:
Action Comics 999,
Flash 42,
Mister Miracle 7,
Titans 21,
Sideways 2,
Eternity Girl 1,
Deadly Class 32,
Avengers 684,
Peter Parker The Spectacular Spider-Man 301.
Marvel Two-in-One 4,
Star Wars Thrawn 2,
& Secret Weapons Owens Story.
Previewing Next Week's Books:
Alex's Picks: Mighty Thor 705, Justice League 41, Cave Carson Has An Interstellar Eye 1.
Dave's Picks: Avengers 685, Kill or Be Killed 17, Descender 28, Kick-Ass 2, and Thanos 17.
Tony's Picks: Batman 43.
Podcast: Play in new window | Download
Subscribe: RSS