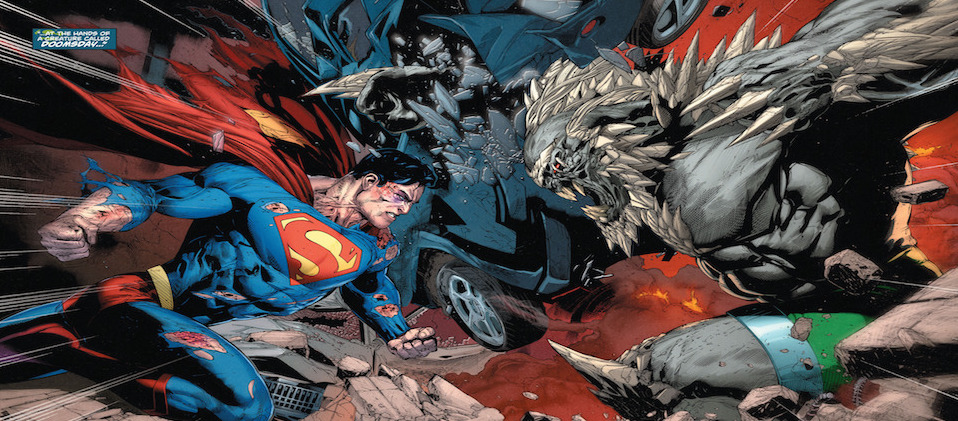 Tony, Alex, and Dave return to talk all things comics for the week of June 1st, 2016. Including but not limited to…
Lighting Round Reviews of:
Spider-Man 2099 and Walking Dead.
Comic Book Reviews of:
Cinema Purgatorio 2, Providence 9, Batman Rebirth 1, Superman Rebirth 1, Deadly Class 21, Discipline 4, Goddamned 4, All-New All-Different Avengers 10, Wolverine 9, Civil War II 1, Amazing Spider-Man 13, Moon Knight 3, Old Man Logan 7, Punisher 2, Spider-Woman 8, and 4001 AD 2.
We preview Next Week's Books:
Action Comics, Aqua Man Rebirth, Flash Rebirth, Sheriff of Babylon, Wonder Woman Rebirth, The Fix, Injection, All-New X-Men, Civil War 2 Amazing Spider, Civil War 2 Gods of War, Darth Vader, Daredevil, Empress, Howard the Duck, New Avengers, Thunderbolts, Vision, 4001 AD Bloodshot, and Ninjak.
Listen to the Podcast that Reviews More Books Than Anybody Else!

And if you're listening to us on iTunes and haven't given us a review yet, we'd appreciate it if you did!!!
Podcast: Play in new window | Download
Subscribe: RSS