Loading ...
Conor McGregor's wrestling is terrible. McGregor can talk, he can strike, he can thrive under pressure – but he can't wrestle. That's going to be a problem come Saturday, at UFC 229.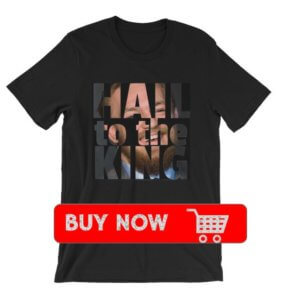 Wrestling has always been a problem for European fighters. There simply isn't a tradition of high level wrestling in Western Europe. From the age of 6 through college and even to the Olympics, America has a very neat and excellent assembly line to breed wrestlers. So she does. And that's just America, which is nothing compared to parts of Russia, such as those areas Khabib Nurmagomedovhails from – areas of the world where they make a 5 year old Khabib wrestle a bear! And for whatever reason, wrestling – more than any other aspect of MMA – seems the most trying to learn. McGregor is still learning.
Now, there was no shame in being taken down by Chad Mendes. Mendes is a high caliber wrestler even by pure wrestling standards, let alone by those of MMA. It isn't that Mendes took McGregor down, it was the ease with which he did so. The shots were timed well, of course, but the smooth dumping of McGregor to the mat is something you simply don't see that often at the highest levels of the sport.
(And let's all ignore that Nate Diaz, who may be nothing more than 170 lbs of very wet water noodles had no problems with Conor's wrestling.)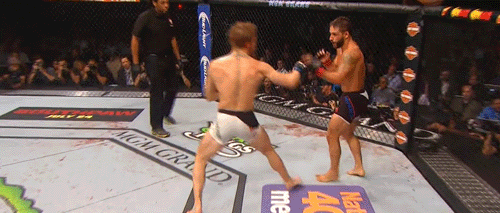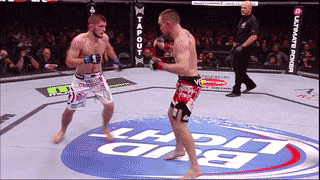 Khabib isn't so much a wrestler as he is a physical freak of nature. AKA is one of the best camps in the world at incorporating wrestling into its jiu-jitsu and kickboxing bases and Khabib is a man for whom wrestling was already a strength. He is essentially impossible to take down, and even more difficult to keep down – if Conor were ever foolish enough to even try. This is in stark contrast to McGregor who doesn't seem to have the innate instinct to get off his back. When Mendes had him down, Conor closed his guard, tried to tie Mendes up, and openly campaigned to the ref to stand them up. Oh, there were moments when he did stand, but not right away. Where most fighters react to the mat like it's lava, McGregor was more patient. Too patient, as he allowed time to tick away and "points" to add up. It was a purely defensive guard, one featuring none of the dynamism needed to excel in MMA.
Therein lies the greatest gulf between Khabib and McGregor. On their feet, while Conor is clearly superior, Khabib has shown enough punching power and skill to keep the Irishman honest. Khabib started to toy with leg kicks during the Barboza fight, McGregor has his spinning kicks to the body; Khabib will dirty box whereas McGregor's brilliant uppercut has stunned many a man; and so on. But on the ground, Khabib has a true and exploitable advantage.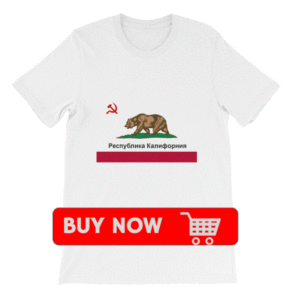 While everyone expects the two to stand and trade for just a bit – Khabib loves to wrestle, no doubt, but he can get caught up in a punching exchange here and there – the Dagestani's jiu-jitsu is at a high enough level where McGregor is playing catch-up, which is to say nothing of the enormous gulf that exists between Khabib's wrestling and Conor's. If this was just jiu-jitsu, perhaps Conor could survive, but the addition of Khabib's takedowns is where the former two-division champion dies.  Even if he does scramble to his feet, to what purpose?  Khabib, in a way that even Cain Velazquez would admire, loves to let his opponent stand up, to struggle just long enough to burn energy, before slamming them back down.  It may be as emotionally draining as it is physically demanding.
Which isn't to say it'll happen. There's the simple reality that Khabib may be coming into the fight more emotional than ever. McGregor seems like – SEEMS LIKE, LOL – the kind of guy who can get under the thickest of skins. As such, Nurmagomedov might want to stand and punch Conor in the face, winning minutes of a round by damaging ground and pound that drags things on, even if it gives McGregor a better chance of winning.
Plain and simple: if Khabib Nurmagomedov can consistently take McGregor down, he'll embarrass the Irishman en route to an easy victory.