No, seriously.  McGregor just tweeted out the following: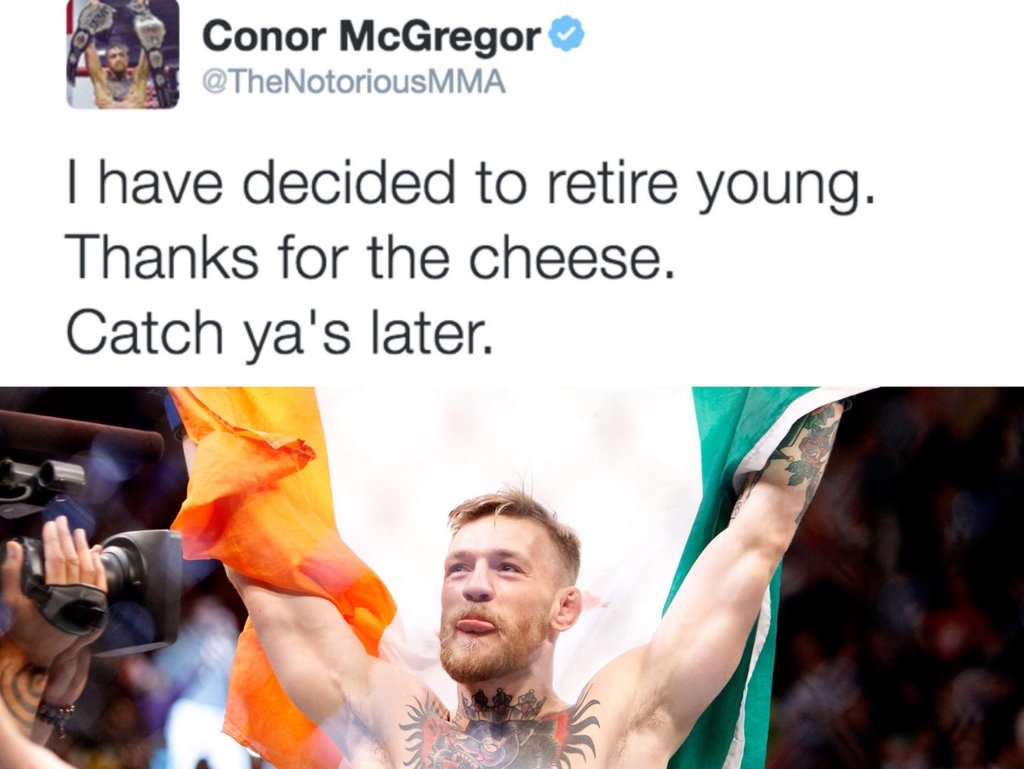 No idea if this is real or what but it sure as hell seems like it has come out of no where.  I mean, that's the sound of hundreds of millions in future UFC revenue being flushed down the crapper.  If he does retire, it kinda makes no sense at all.  Unless he has a terminal illness, it's not like he couldn't just take time off.  And to go out on a loss against Nate Diaz?  I dunno.  I think he's fucking around and will later say, "Yeah.  Young.  But not tomorrow.  I'll be young next year too, guys."  Or, I suspect "Twitter account was hacked" is going to be uttered soon.
If not: shit.
Update: Nate Diaz weighed in: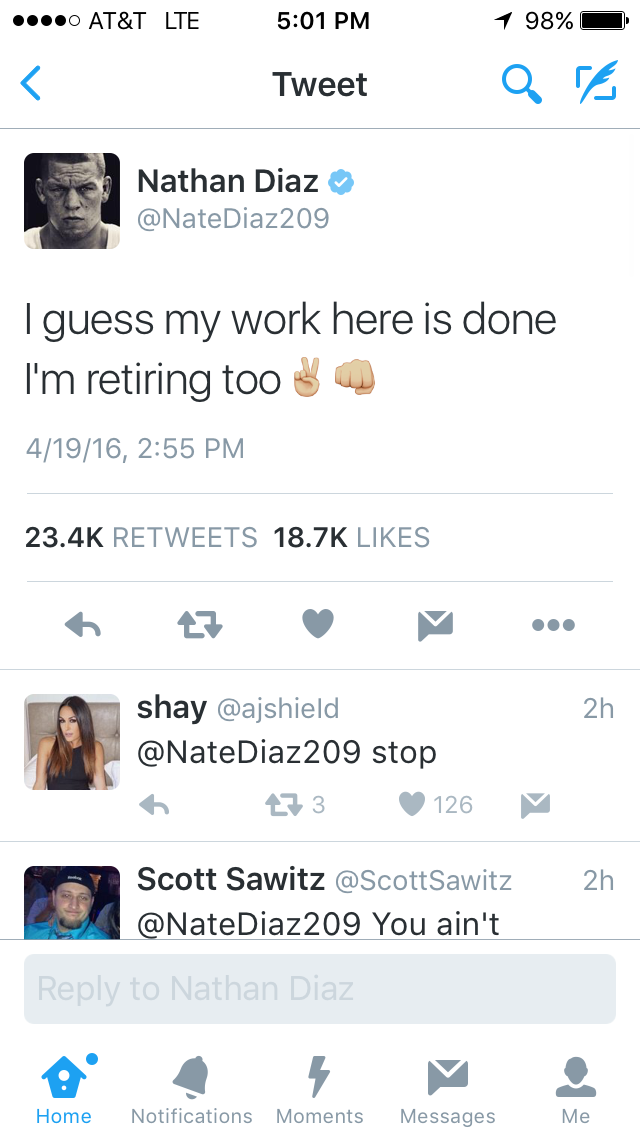 Nate is everything I wish I was if I'd been born a little slow.
Update: UFC officially announced McGregor is off UFC 200. This is getting weirder.