I'm dying with laughter.  Made this below yesterday in a few seconds because I was bored.  Threw our little logo on it and let the Internet do with it as it does.  Now I'm seeing Jake Shields sharing it on Instagram and all kinds of places.  Think about that: one of Nate's close friends didn't know it wasn't real.  Thing is like a viral hit and it's all ours.  Bragging about it makes us (me) look small time but whatever: we're awesome.
We do a lot of stupid shit here, and I wish I could just be quiet about this all, but I want the damn credit because: I'm not surprised, mother fuckers!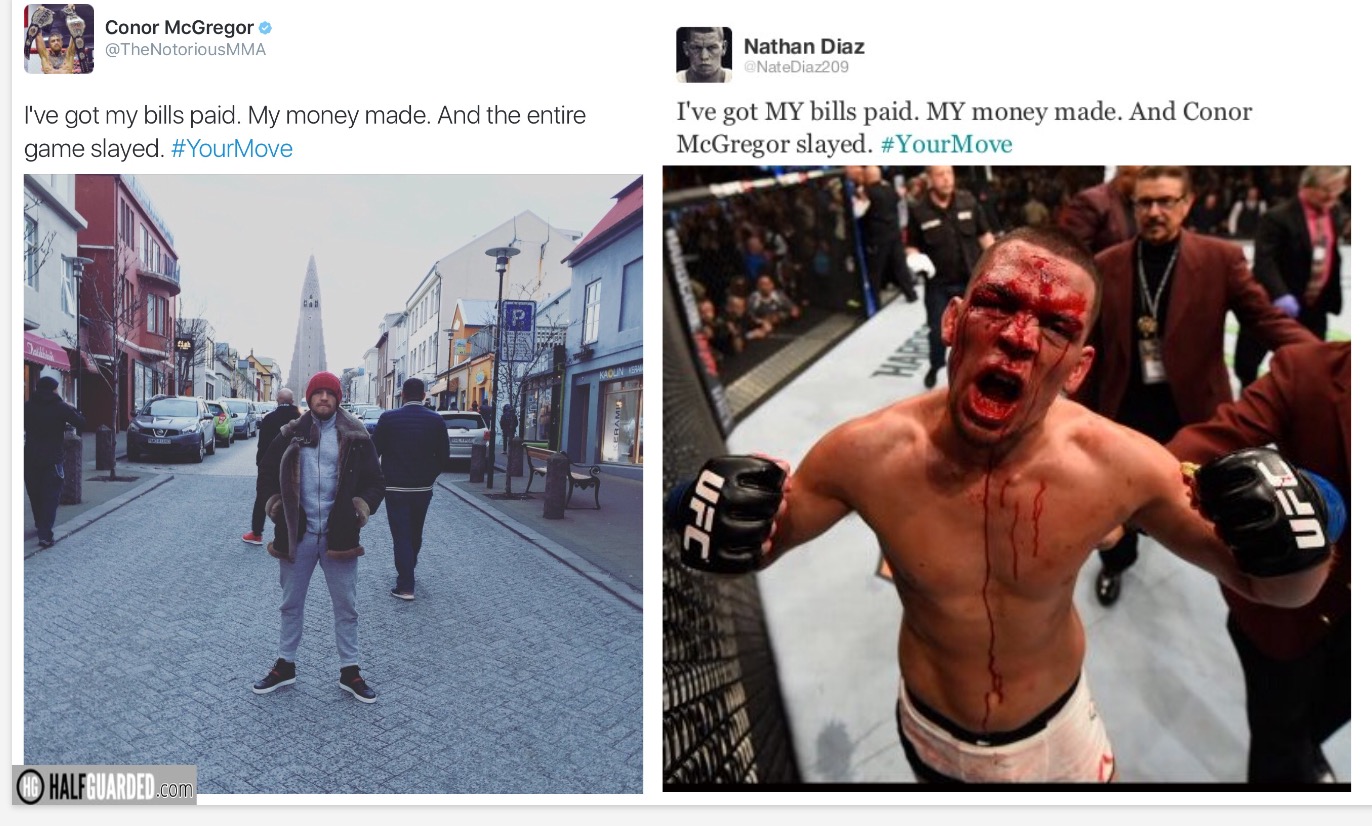 When they fight, I think we all here at HalfGuarded.com deserve a cut, don't you?