Starting in the late 1970s, a major push was made towards the stronger criminalization of driving while under the influence of alcohol. This lead to the creation of Mothers Against Drunk Driving (MADD). Founded in 1980, MADD has been the major driving force to eliminate all drunk driving in the United States. These laws, while perhaps coming from a good place, are wrong and should be repealed. Drunk driving should not be a crime.
"The group had its greatest success with the imposition of a 1984 federal law, the National Minimum Drinking Age Act, that introduced a federal penalty (a 5%–later raised to 10%–loss of federal highway dollars), for states that didn't raise to 21 the minimum legal age for the purchase and possession of alcohol. After the United States Supreme Court upheld the law in the 1987 case of South Dakota v. Dole, every state and the District of Columbia capitulated by 1988 (but not the territories of Puerto Rico and Guam)."
Source: Wikipedia, of course.
And that's why there is essentially a national minimum legal age to drink of 21. Prior to the passage of said law, every state had its own rules and regulations on when someone was permitted to drink. This has now lead to the odd situation where a person can: have a baby, have an abortion, smoke cigarettes, fight and die in a war, buy a house/car/whatever they want, but cannot buy a bottle of beer. It was right after the passage of that law that Candace (Candy) Lightner, the founded of MADD, left the group. She felt it was becoming a modern day prohibitionists movement and was losing its focus.
MADD and similar groups may be well intentioned. Their campaigns have no doubt saved lives. I can vividly remember in high school that drinking and driving was a near unforgivable sin. That stigma continues today. But the ends should not justify the means when the means are illogical.
DRUNK DRIVING: WHO GOT HURT?
Fundamentally, there is a problem with DUI laws: it is criminalizing behavior that has not necessarily harmed anyone. The following scenario is one I personally experienced:
On my way home one night, a block from my house, I see the flashing lights behind me. Baffled, I pulled over. Now, because I'm white, I didn't get shot. Instead, the officer walked up, looked at me, and asked if I'd had anything to drink. Looking him right in the eye, I told the truth: I had not. He jokingly responded, "Well, why not?" To date, I still have no idea how I should've responded to that. He then informed me that I had a tail-light out (news to me) and that I should get it taken care of. He drove away. No written warning or ticket or anything.
I'd been pulled over because it was a Friday night and he was looking for an excuse to smell alcohol. Nothing about my driving had been erratic or improper. Yet, if I'd had three beers that night, I would've been arrested for driving under the influence. Why does that make sense?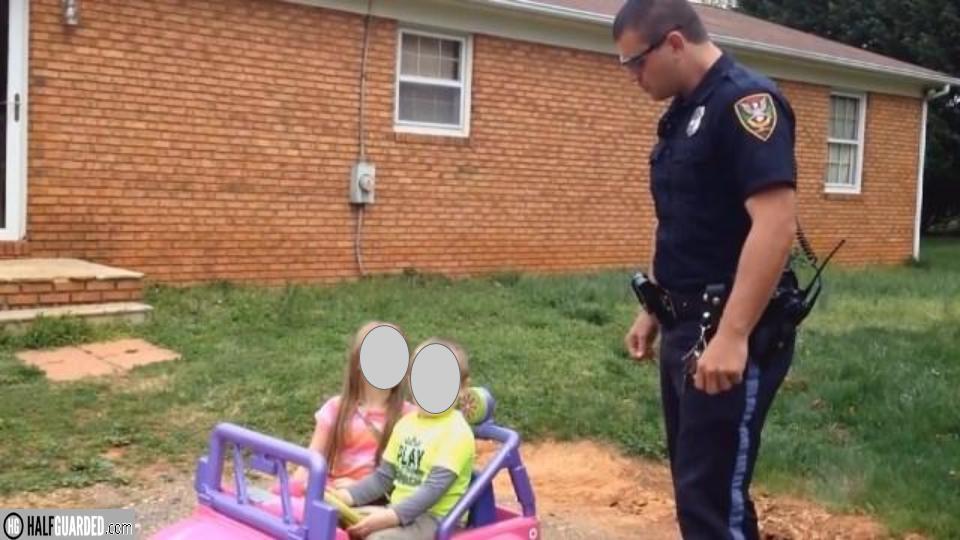 We already have laws that prohibit a person from driving recklessly. Even if you're sober, you're not allowed to swerve all over the place, cross the medium, and slam into a tree. (I know, you're shocked to learn this.) Why is it if someone has had something to drink that the reckless driving somehow becomes more of a crime? Or, in the case of so many, they were driving just fine but were pulled over for an artificial reason? Are the cops really interested in keeping the roads safe? Or do they simply want to keep adding to the State's coffers?
Now, if someone causes an accident while driving drunk, and there was a call to add that as an aggravating factor, that would be fine. We do that with many crimes: rob a store, it's a crime; rob a store with a gun, it's a bigger crime. Assault isn't as legally bad as assault with a deadly weapon. And so on.
But the mere act of driving a car while drunk is not, on its face, bad. Does it increase the possibility of an accident? Sure. So does driving while tired, or driving while distracted by the recent death of a loved one, driving while eating, or playing with the radio, or putting on makeup, etc… None of those are illegal. If I'm driving my car and have a box full of knives in the backseat, that increases the odds of physical harm should I get in an accident. We aren't exactly going to prohibit the transportation of grandma's fine china, are we?
THE DRUNK DRIVING LAWS ARE RIGGED
I once was speaking with a douchebag cop. Not all cops are douches but he was. It was at a friend's birthday party (I have friends, shut up). An argument ensued because he was a liar and didn't like being exposed as one.
I'd recently been helping someone with a DUI and was frustrated because the police have a very specific checklist they go through before they demand you take a field sobriety test, let alone arrest someone for a DUI. Basically, a cop can't ask you to take a field sobriety test without probable cause (a half-way decent reason). That's why they saunter up to your car and flash a light in your eyes to check for pupil dilation and such. And that's also where the lies start.
Cops always – ALWAYS – fill out the same probable causes, one of which is as a rule "smelled alcohol." This. Is. Horseshit.
What does "alcohol" smell like? The cop couldn't answer and instead said, "It all smells the same." That's a flat lie. If someone has a beer that sure as shit smells different than if someone has whiskey, vodka, or wine. But, cops are allowed to write, "Smelled alcohol" and move on towards forcing you to take a field sobriety test. And how can anyone prove them wrong? If you've had nothing to drink, you won't get arrested and you'll go on your way. If you have, they'll say, "See, I was right. Naturally, I smelled alcohol." They manage this from several feet away, irrespective of the temperature or time of day. Those cops sure do have noses like fucking bloodhounds.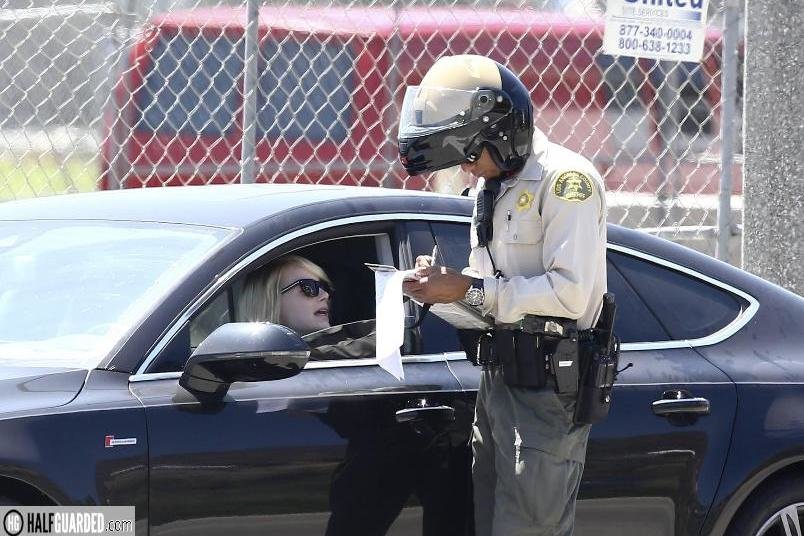 Then, you're forced to take a breathalyzer. In Illinois, failure to do so results in an automatic one year suspension of your drivers license. BUT: it's a civil offense, not a criminal one, which matters if you don't want a DUI on your record. Oh, but of course the cops don't have to tell you that you have the right to refuse the test. (A good rule of thumb in life is that cops never ask you to do something they can force you to do.)
Breathalyzer machines? Hardly accurate. They measure the amount of perceived alcohol on your breath and then extrapolate that to say how much alcohol is actually in your blood. But the machines are subject to false positives, need to be carefully calibrated, generally need to be administered multiple times, and – yes – can be skewed by things like mouthwash. Imagine having a DUI because you wanted to make sure your breath wasn't awful.
And so we have people losing their liberties based on cops who flat lie and machines which aren't exactly perfect. And this is all for committing a crime that hasn't actually harmed anyone. We are arresting people because they maybe increase the possibility of harming the world. But that's like arresting a poor person because they're more likely to rob a store than a guy with a solid job. Being more likely to create harm to society does not mean you have actually harmed society.
And harm to society is what laws must seek to deter.
BLACKOUT DRUNK DRIVING IS DIFFERENT THAN SLEEPWALKING HOW?
State of mind is important.  It is not enough to do something wrong, you have to know you did something wrong. The classic example is as follows: you sit down next to someone and both of you have identical briefcases. You get up, grab his, and walk away. That's not a crime. Even though you actually did take physical possession of his property, because you didn't intend to do so, it isn't a crime.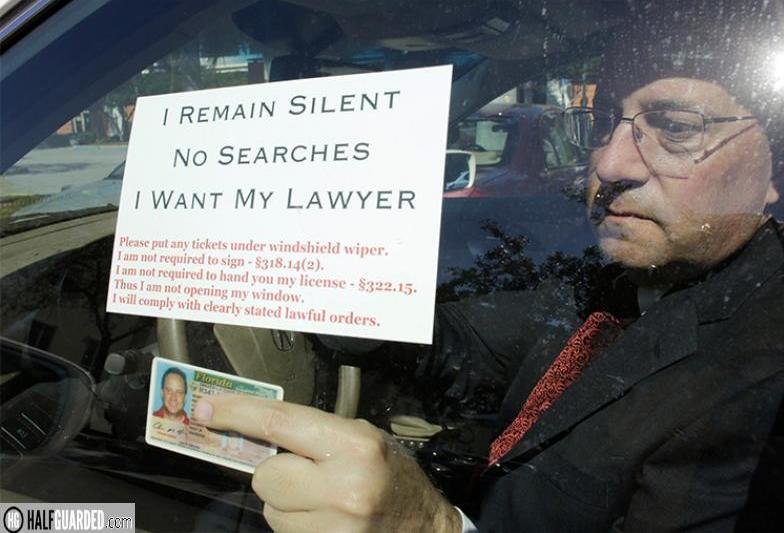 Now, if you've had too much to drink, how often do you know what you're doing? Most every story of someone doing something dumb they regret starts with, "Well, I was drunk and …" Why do we not grant this same logical leeway to drinking and driving?
It is NOT a crime to drive while sleeping. If you can prove that you actually sleep walk, it has been found to be a valid defense to crimes. In 2014, a 10 year old girl was reported to be sleep walking when she drove her father's car for several blocks and crashed it. No charges were brought.  And this isn't an isolated case where somnambulism has been used as a successful defense to a crime.
In 1981, a court verdict again categorized sleepwalking as a form of "temporary insanity." While sleepwalking, Arizonian Steven Steinberg stabbed his wife 26 times with a kitchen knife, then told police intruders that he had committed the crime. In the courtroom, he readily owned up to the murder, but claimed that, because he was sleepwalking, he'd briefly been rendered insane. Psychologist Dr. Martin Blinder backed up Steinberg's assessment, categorizing the murder as a "dissociative reaction." Steinberg was found innocent, and served no time in an institution.
Again, the reasoning behind the permission of sleepwalking as a defense is the same as that which excuses the man who mistakenly picked up the wrong briefcase: we want to dissuade and punish conscious behavior – there's no purpose in punishing someone for doing something they never knew they'd done. If you get blackout drunk, why does this same standard not apply?
DRUNK DRIVING LAWS: IT IS ALL ABOUT THE MONEY
The real answer is money. DUIs carry with them heavy fines and are easy money makers for The State. Preventing people from engaging in actions that might harm someone has long ago given way to simply making money. Hence why I was pulled over that one December night.  Nothing about my behavior was in any way inappropriate but the chance to book someone and get money was too irresistible.  That's the unspoken reason for most driving offenses: they want to create as many pretexts as possible so they can "investigate" people whenever they wish.
And that's wrong. The function of laws is not to make money for the government – that's what taxes are for – it is to ensure the public welfare. But that mindset is long gone in society today. Local municipalities frequently have turned a blind eye and not sought a conviction if someone simply paid enough money – it has happened in several towns nearby to where I live.
Take a look at this graph, supplied by the Chicago Tribune: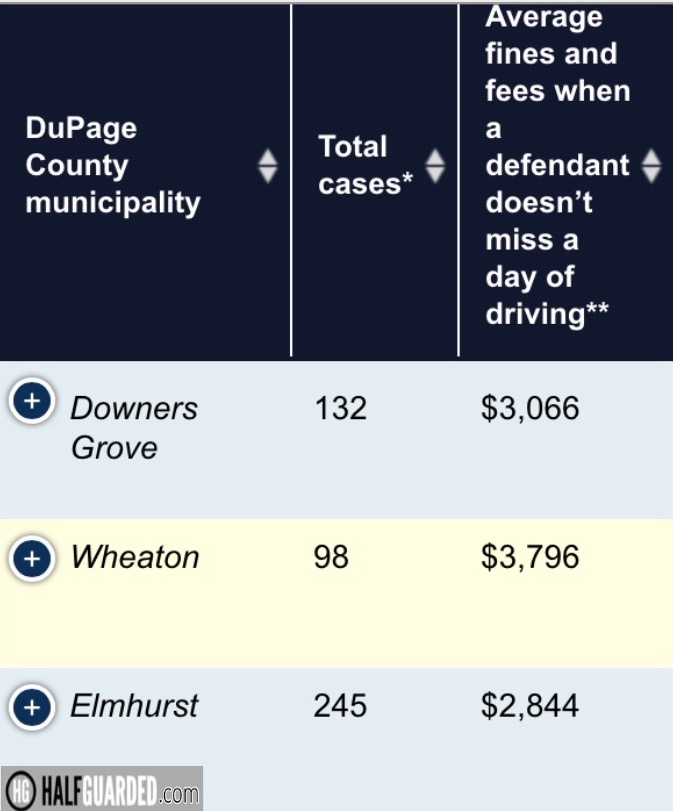 Just these three municipalities made somewhere in the neighborhood of: $400,000 for Downers Grove; 372,000 for Wheaton; and $700,000 for Elmhurst. That's roughly half a million dollars per town – just from DUIs. And these are towns with populations of 45,000, 53,000, and 45,000 people respectively. Half a million isn't chump change.
We have taken people who haven't actually harmed anyone and stamped them with a scarlet letter. And we do so, illogically, while ignoring proper defenses afforded far more heinous actions, and simply to make money. Driving under the influence of alcohol should not be a crime.