I never received a speeding ticket from this one asshole cop but fuck him anyways.  Every morning I drive to the train station.  I make this drive at 6:15 because I'm old and that's what time work starts for old people so enjoy your youth.  This is what the street looks like: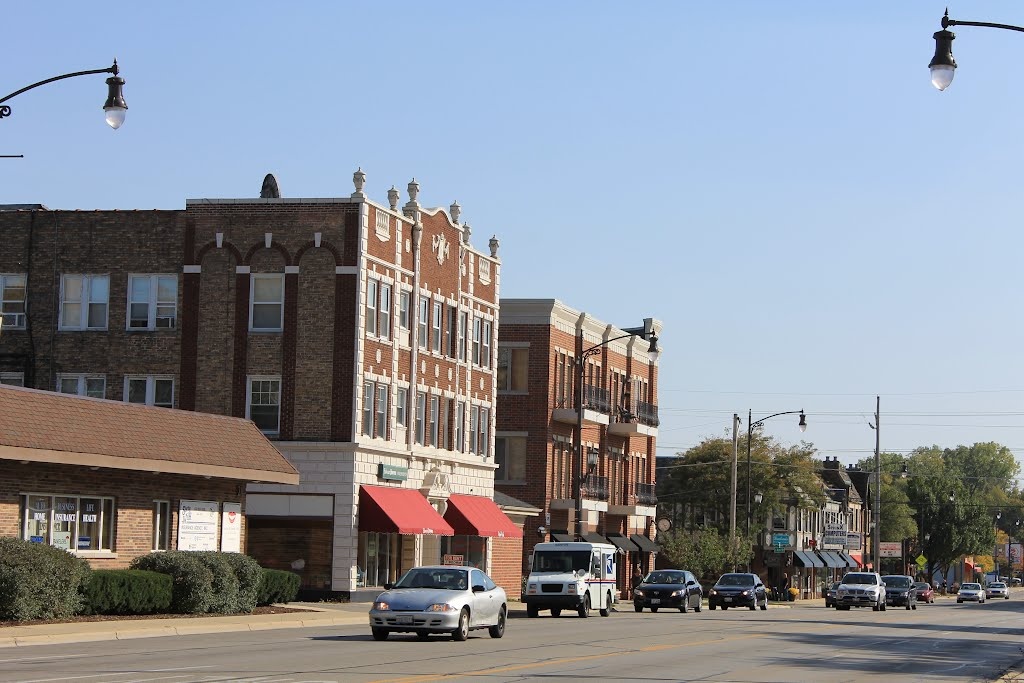 Just with fewer cars because sometimes the sun hasn't fucking risen yet.
Part of the drive is a down a kinda steep hill (steep by 10 year old prepubescent girl chest standards, aka, the midwest).  At the top of the hill, the speed limit is 30 MPH.  At the very bottom of the hill the speed limit is 25 MPH.
Guess where Fuckhead McCop sits?
Every morning, this asshole sits at the bottom of a hill where the speed changes (for no reason) and all of five people are driving and all of them to the exact same place.  Fuck him.  He's not trying to make things safer, he's trying to raise money and meet his quota.  (Right.  Not all cops are bad.  I know.)  Anyways.  Fuck THAT cop and the Lombard Police Department for letting him sit there.
This cop and his department that lets him do this and all cops everywhere because why not lump them all together for shits and giggles don't give a flying sack of dicks about safety.  That spot was chosen for the sole reason that the cop can sit behind a tree and catch the super dangerous people who might be 7 over on an empty road at the crack of dawn. We're all victims of the system; the man.  For all the talk in the Black Lives Matter movement about black people getting abused by the system, there's the white suburban version happening almost happening to me every day.
Where's my hashtag?
6/21/16: MOTHER FUCKER WAS THERE AGAIN TODAY.  FUCK YOU!!!!