Dear Dos Equis Executives,
With the recent retirement of Jonathan Goldsmith, you must be searching for a new person to play "the most interesting man in the world" role. Goldsmith was great at playing that character and very few actors could fill his shoes as well. So, I am encouraging you to think outside of the box. You should hire the guy who truly is "the most interesting man in the world." In other words, no actors should be brought in this time. I recommend you replace Goldsmith with the real deal; the man who really is more interesting than anyone else on this planet.
That man is Jonny "Bones" Jones.
Now, I am not a marketing genius, but please hear me out. If you aren't sure who Jones is or why he is so interesting let me break it down for you.
Jones is a mixed martial arts fighter. This means he steps into a cage a few times a year and fights other grown men. These men are trying to hurt each other in multiple ways; via punches, kicks, joint manipulation, or chokes. MMA is a serious, dangerous endeavor. After years of fighting, against the best competitors in the world, Jones has never been knocked out or submitted. He is the greatest MMA practitioner in the brief history of the sport; going essentially undefeated and rarely being challenged in his fights. Athletically, he is on a different level than every other fighter in MMA and most experts agree that he is the greatest pound-for-pound fighter on the planet.
That is definitely some cool stuff, but we have barely scratched the surface on what makes Jones so remarkable. In addition to being the baddest man on the planet, Jones is young. He is only 28 years old. He could be the face of your marketing campaigns for another 40-50 years if you so choose. His youth and exuberance, have led to some interesting choices outside of the cage too.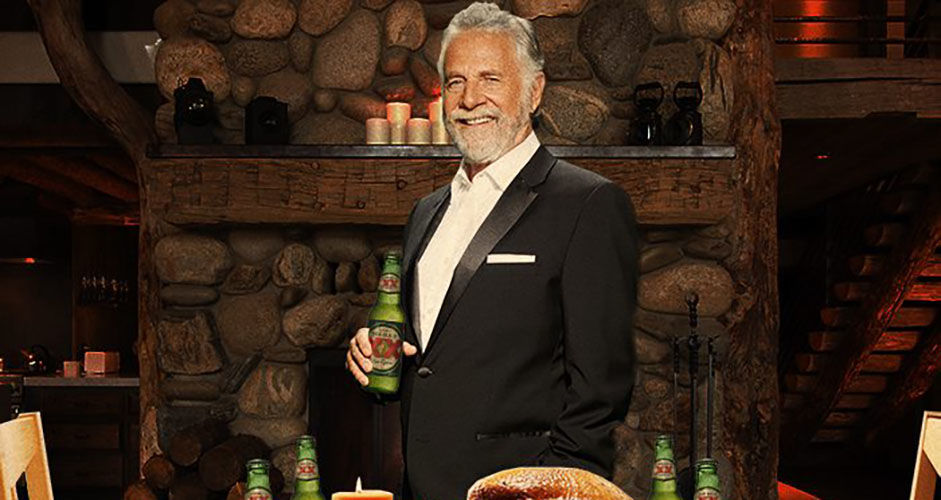 A quick Google search will give you more details, but I will briefly share some of Jones' more interesting moments over the last few years.
There have been multiple driving infractions; DUI in 2012, hit and run in 2015, and drag racing in 2016. These are just a few of the driving issues Jones has dealt with. Currently, he has hired a full-time driver to get him where he needs to be.
He refused to fight Chael Sonnen on short notice at UFC 151. This was a relatively low risk fight for Jones, but he inexplicably turned the fight down. Jones' refusal to fight Sonnen led to the cancellation of UFC 151.
Jones got into brawl at a televised press conference with Daniel Cormier. Then, later in the afternoon, during a commercial break on ESPN, Jones threatened to "literally kill" him.
He tested positive for cocaine and admitted to using the drug in televised interviews.
He was suspended indefinitely by his employer (the UFC) and stripped of his light heavyweight championship for crashing into a pregnant driver and fleeing the scene of the crime.
Due to poor choices in his personal life, he has lost multiple sponsors, including Nike, Reebok, and Muscletech.
Jones consistently uses social media to taunt other fighters, but often deletes his posts quickly thereafter.
In just the last week, Jones complained about John McCarthy reffing his upcoming rematch against Daniel Cormier at UFC 200. McCarthy is generally considered the best ref in MMA, treating the unenviable job both professionally and ethically. Jones claimed he asked for McCarthy to be replaced because he did not like McCarthy's "energy." Jones' request to the Nevada Athletic Commission was denied.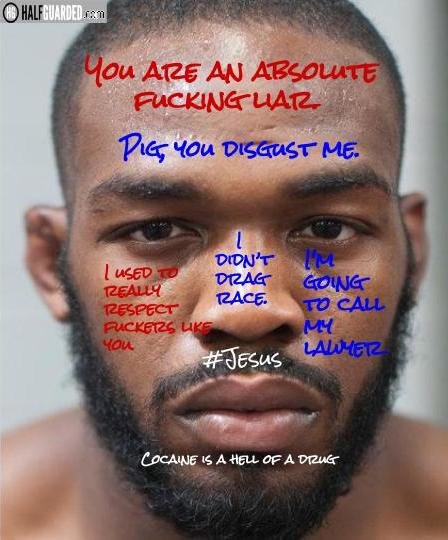 There are other interesting aspects to Jones' life too. Both of his brothers are athletic freaks, who play in the NFL. He is a religious man and a father. And he once tackled a mugger to save an old woman's GPS.
This guy reeks of interesting!
When taking into account all of the arrests, drug use, driving mishaps, and social media snafus, Jones is certainly one fascinating dude. Then, when you add in being greatest fighter of all time, you have a recipe for marketing gold.
As the years go by, no one predict how Jones' fighting career or personal life will progress. We can be certain, though, that it will not be dull. He would be the perfect person to be known as "the most interesting man in the world."
Give that man his money.
Sincerely,
Matt Grady
Matt rarely drinks Dos Equis. He prefers IPAs, but would gladly buy a case if Jon Jones became the face of Dos Equis. Jones fights next at UFC 200, against Daniel Cormier, on July 9.