Dear Friend,
This has been a big news weeks in the world of mixed martial arts. Nick Diaz saw his suspension and fine reduced by the NAC, Yoel Romero was popped for PEDs by USADA, big fights were officially announced for UFC 197 (with Conor McGregor vs. Rafael dos Anjos and Holly Holm vs. Miesha Tate headlining,) and Royce Gracie did not pay his taxes for years on end. There is a lot to digest and discuss there, but that is for another day.
Today, I will give all of you a bit of unsolicited advice. Ignore all those stories for the time being. That's right. Forget McGregor, Diaz, Romero, and Gracie. This week, all of our attention should be focused on one thing and one thing only:
That is the TJ Dillashaw vs Dominick Cruz fight this Sunday night.
This is legitimately the greatest fight in bantamweight history and it could also lead to one of MMA's most improbable comebacks.
Cruz is the challenger and a former Bantamweight Champ himself. Back in 2011, at the age of 25, he looked nearly unbeatable. He had big wins over Joseph Benavidez, Demetrious Johnson and Urijah Faber. His speed, footwork, and striking were changing the sport and the sky seemed to be the limit. He was the best 135 pound fighter in the world and he was not even in his athletic prime.
2012, though, was a terrible year for Cruz. He tore his ACL in May. This used to be a career ending injury for many athletes, but modern medicine has made it possible for athletes to return in 9-12 months. After having surgery he hoped to return to the cage by early 2013, but his body rejected the initial surgery and he had to undergo another ACL replacement on the same knee. After that second surgery, he was scheduled to return in a bout with Renan Barao in February of 2014. Unfortunately, that fight had to be cancelled because Cruz tore his groin.
After being stripped of the Bantamweight Championship due to inactivity, Cruz finally returned to the Octagon, after a three year layoff, on September 27, 2014. After such an extended layoff and two knee surgeries, it was presumed that Cruz would not be the same fighter we saw back in 2011. Instead, Cruz proved all his doubters wrong and destroyed top contender Takeya Mizugaki in short order. Cruz looked explosive, dangerous, and better than ever before. It was truly something to behold. After the fight, UFC President Dana White announced that Cruz would get the next Bantamweight title shot against new Champ TJ Dillashaw. After a ridiculously long layoff and multiple career threatening injuries, things had finally turned around for Cruz.
Then, there was another setback on Cruz's road back to the Championship. This time, in December of 2014, Cruz tore his other ACL. Yep, he tore his OTHER ACL. It's literally hard to believe. Could any fighter have worse luck? This sidelined him for all of 2015. Sadly, he has only fought once in the last four years. He was the best bantamweight in the world, but injuries have really robbed him of his athletic prime. Today, at 30 years of age, with three serious knee injuries and a torn groin, Cruz hopes to make one of the more improbable comebacks in MMA history against the new king of the division.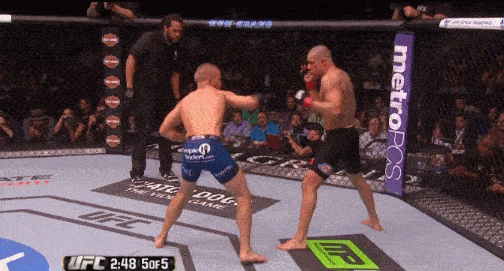 The current Bantamweight champ, TJ Dillashaw, stands in sharp contrast to Cruz. He has been on a tear (pun intended) of late; winning four straight in the UFC, including two dominant TKO wins over Renan Barao. Interestingly, Dillashaw fights similar to Cruz; he is well-rounded, elusive, switches stances, and has a diverse striking style. Headed into the fight on Sunday, Dillashaw is the betting favorite. And he should be.
He has been very active and does not have a litany of serious injuries. In his prime and at the top of his game, Dillashaw looks like a tall order for every 135 pound fighter out there. Today, Dillashaw is what Cruz was in 2011. He is the best bantamweight fighter in the world; looking to dominate the division for years to come.
Cruz wants to disprove this notion. Inside the cage, Cruz never actually lost the Bantamweight Championship. He was stripped due to inactivity and his own body betraying him. He still has a claim to the title of best bantamweight on Earth. On Sunday, he will finally get the opportunity to prove it.
So, here is my unsolicited advice: forget all these other "MMA news stories" and watch TJ Dillashaw vs Dominick Cruz on Sunday night. The two greatest bantamweights in MMA history are squaring off. Dillashaw can retain his title and really lay claim to being the greatest ever. Or Cruz could make a truly remarkable comeback and regain something he never actually lost.
Either way, it's worthy of your time and attention.
Best Wishes,
Matt Grady
P.S. Here's a little more unsolicited advice. Don't get mad when Urijah Faber fights the winner of TJ Dillashaw vs Dominick Cruz next. Spoiler: it's probably going to happen.
UFC Fight Night: TJ Dillashaw vs Dominick Cruz takes place on January 17, 2016 at the TD Garden in Boston, Mass. The show begins at 6:00 PM EST on Fight Pass, then Prelims at 8:00 PM EST on FS1, followed by the main card at 10:00 PM EST on FS1.
As usual, Mike will be doing the best live pbp here.