I'm not even sure if this is good, I won't lie.  However, when writing about GUESS WHAT'S STUCK IN MIKE'S HEAD, amiability isn't necessary.
Nor is using "amiability" properly. (I was close.)(Mike from the future: this is now one of my favorite songs and favorite bands – go figure.)
I heard this on the radio machine the other day.  Fuck that, it's a new pet peeve of mine, when people purposely say something stupid for technology's name.  Like, "The InterWebs" or whatever.  You aren't clever or cool, you're just an idiot.  "The radio machine" is a shit attempt at that.  One I regret.
Right then.  I heard this on the radio.  I listen to the radio for approximately 10 minutes a day: to and from the train station.  It's not worth enough of my time to plug in my phone so I listen to the radio.  Basically, if the world of music wants me to hear something new, they have 10 minutes a day.  And the station I listen to, WKQX Chicago (the former Q 101 of my youth), plays a lot of the good music, from when music was good: STP, Nirvana, White Stripes, Blondie, etc…
WKQX played this the other day, both on my way to and from the train, so it must be good.  Just listen to it.  Or don't.  (Apparently, it almost won a Grammy – I'm REALLY out of the loop, aren't I?)(It may also be from that show, Stranger Things, but I'm not sure.  They both showed up together on Google.)
Highly Suspect Music Video: My Name Is Human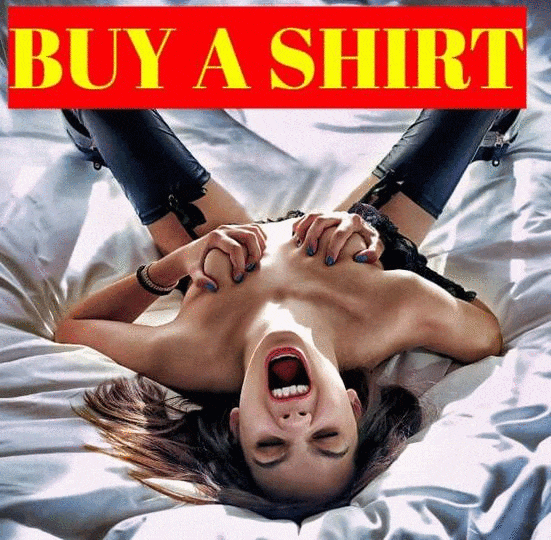 Highly Suspect Music Video: My Name Is Human LYRICS
Okay

I'm feeling the way that I'm feeling myself
Fuck everyone else
Gotta remember that nobody is better than anyone else, here
(Do you need some time to think it over?)
Look what they do to you
Look what they do to me
Must be joking if you think that either one is free, here

Get up off your knees, girl
Stand face to face with your God
And find out what you are
(Hello, my name is human)
Hello, my name is human
And I came down from the stars
(Hello, my name is human)

I'm ready for love and I'm ready for war
But I'm ready for more
I know that nobody's ever been this fucking ready before, hey
(Do you need some time to think it over?)
So figure it out or don't figure it out
I figured it out
The bigger the river (the bigger the river)
The bigger the drought (the bigger the drought)

Get up off your knees, boy
Stand face to face with your God
And find out what you are
(Hello, my name is human)
Hello, my name is human
And I came down from the stars
(Hello, my name is human)

Fire world, I love you
Fire world

I'm up off my knees, girl
I'm face to face with myself
And I know who I am
(Hello, my name is human)
I stole the power from the sun
I'm more than just a man
(No longer disillusioned)

(I'm not asking questions)
('Cause questions have answers)
(And I don't want answers)
I came down from the stars (so I'll take my chances)
(And what are the chances)
(That I could advance)
(On my own circumstances)
(Said "what are the chances?")
Hello, my name is human (and what are the chances?)
(I don't want your answers)
(I'm not asking questions)
(So you keep your answers)
And I know who I am (so you keep your answers)
(I'm not asking questions)
(I'm taking my chances)
(If those are wrong, don't look at me, I just stole them from somewhere else.)