Hulk Hogan is dead.  The legendary pro wrestling star passed away from unknown complications believed to be related to his heart.  He leaves behind two known children and multiple wives.
HULK HOGAN DEAD: His Legacy Inside the Squared Circle
Hogan grew to prominence during the 1980s as the focal point of the then World Wrestling Federation's explosion into the mainstream.  While Hogan was already a known commodity to wrestling fans, it was the promotional skills of Vince McMahon that helped Hogan rise from niche star to appearing in movies, drawing tens of millions of dollars on pay per view, and headlining shows on NBC as well as multiple Wrestlemanias.
His feuds with Andre the Giant and Macho Man Randy Savage came to define the childhood of untold millions of children.  And showing a canny ability to evolve, just when it looked like Hogan had grown stale, he reinvented himself while a part of WWF's rival, World Championship Wrestling.  It was in WCW that Hogan finally embraced his inner bad guy, turning heel and leading the New World Order, an outsider faction within the company that was hell bent on taking over WCW and changing pro wrestling.
The move helped give WCW popularity that had only been seen before during the 1980s WWF.  Along with Scott "Razor Ramon" Hall and Kevin "Diesel" Nash, the three redefined pro wrestling.  Suddenly, bad guys were now cool, the edge of the alternative rock movement that so permeated the 1990s had found its way into the mainstream of wrestling.
HULK HOGAN DEAD: Life Outside of Wrestling
In keeping with his previous machinations, Hogan again recast himself, this time as a Reality TV Star.  He starred in "Hogan Knows Best" where he played the head of a dysfunctional household.  The show was a smash hit for VH1, and launched his daughter Brooke into the spotlight.  Her brief celebrity-based music career was a direct result of Hogan Knows Best.
Not all was right in Hogan's world though.  His son would be found liable for a reckless car crash that left another boy permanently paralyzed.  A multi-million dollar judgment was rendered and a dark shadow cast over the Hogan name.
That would only be the beginning of Hogan's troubles.  Years later, the infamous, trash website, Gawker, obtained a tape of Hogan having sex with his best friend's wife, Bubba the Love Sponge.  The self-righteous bag of shit Gawker published the tape, for no reason other than to embarrass Hogan.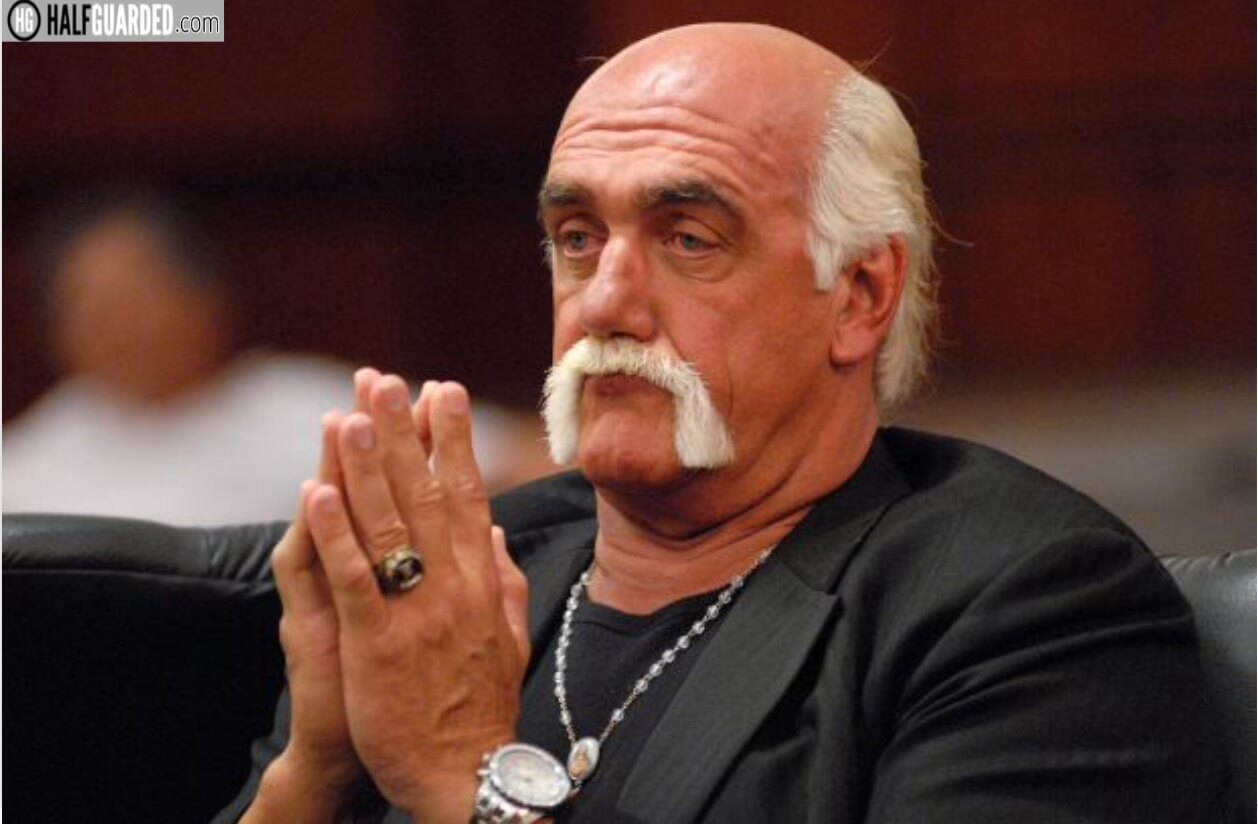 As damaging as the tape was, in and of itself, there was one moment when Hogan casually said the word "nigger" that did the most damage to his reputation.  WWE was forced to drop Hogan from their roster and Hulkamania looked to be dead forever.
But just as his character would always rise, wag his finger, and win, so too did Hogan.  He would successfully sue Gawker, winning an award that was north of one hundred million dollars from a Florida jury.  The verdict crushed Gawker, leading to one of the internet's most high profile websites, a safe haven for trash journalism cloaked in self righteousness, declaring bankruptcy.  Gawker was ultimately purchased by Univision and a settlement for a lesser amount agreed upon by all parties, reportedly $31 million.
Hogan had won.
But, his personal life was still in shambles.  His wife had left him, his daughter was a laughing stock of Hollywood, his son an infamous drunk who ruined a former Marine's life.  Still, Hogan would not go quietly into that good night.
He would slowly rebuild his image and finally reappeared within a WWE ring.  It was a memorable night.
Hogan was in his late 60s when he passed away.  RIP, BROTHER!