Scottish Rite Temple
Kansas City, Missouri, United States of 'MERICA!
Welcome, one and all, to our amazing coverage of Invcita FC 21.  As always, the show comes to us from a holy place: The Scottish Rite Temple.  I don't even know what it looks like but I consider if the 21st Century Female Fighting ECW Arena.
Maybe I should find a picture of it?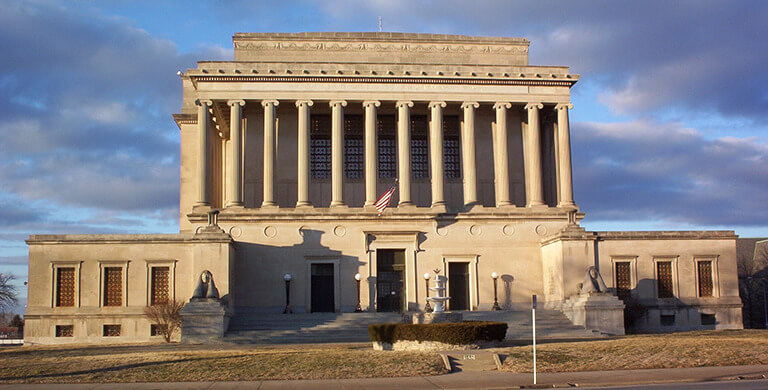 Holy shit!  That's the coolest looking venue ever.  That beats Wrestlemania 8.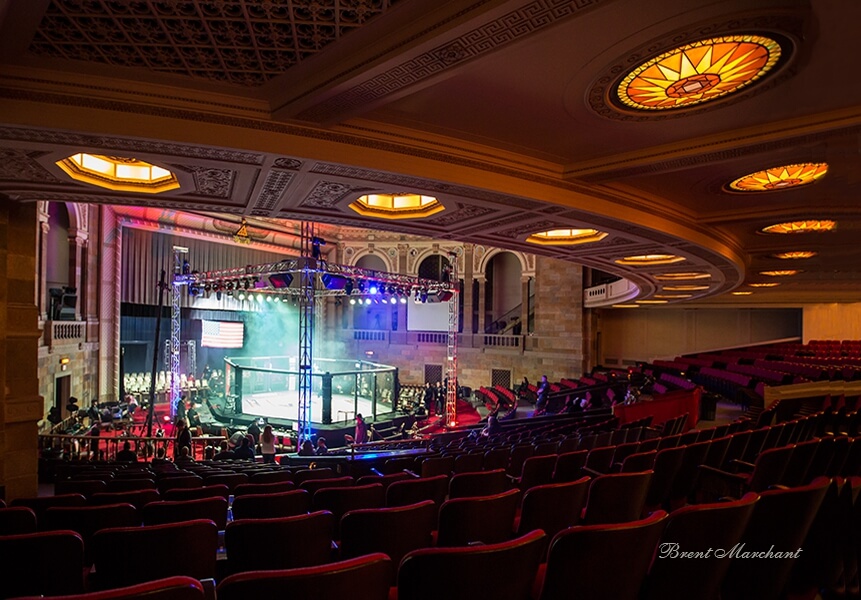 And that's the inside?  BALLER!
Well then.  The action is underway – eventually – but not yet.  Or maybe it has passed by the time you've read this.  Time is funny that way, always coming and going but never here – yet we remain existing only in moments.  Life is strange.  Let's do some fighting watching!
(But first: Read Dazza's awesome preview – seriously, he's a beast with these things.)
Kali Robbins missed weight and the fight is off – the weigh in results are HERE
THIS SHOW WAS AWESOME AS FUCK FROM START TO FINISH
INVICTA FC 21 Free Live Stream of Consciousness RESULTS & RECAP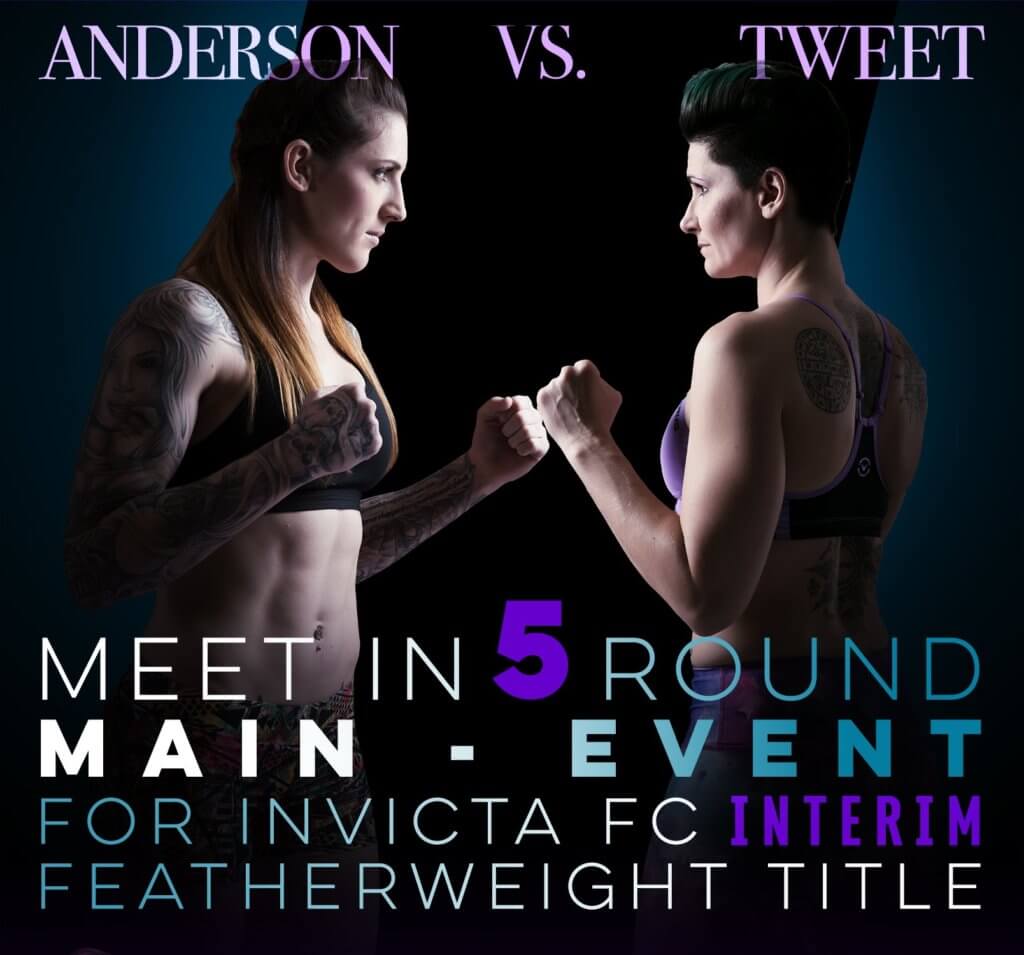 Megan Anderson vs. Charmaine Tweet
Interim Invicta FC Featherweight Championship
What Happened?
Anderson lighting Tweet up in the first with punches. Tweet tried a spinning backfist. Tweet almost had a guillotine as the first round ended. More punches galore in the second. And more. And a kick from Anderson to the head causes Tweet to turn and cover up, almost like she got a toe in the eye. It's over. And new! (There was always going to be a "new" tbh.)
Invicta FC 21 Winner: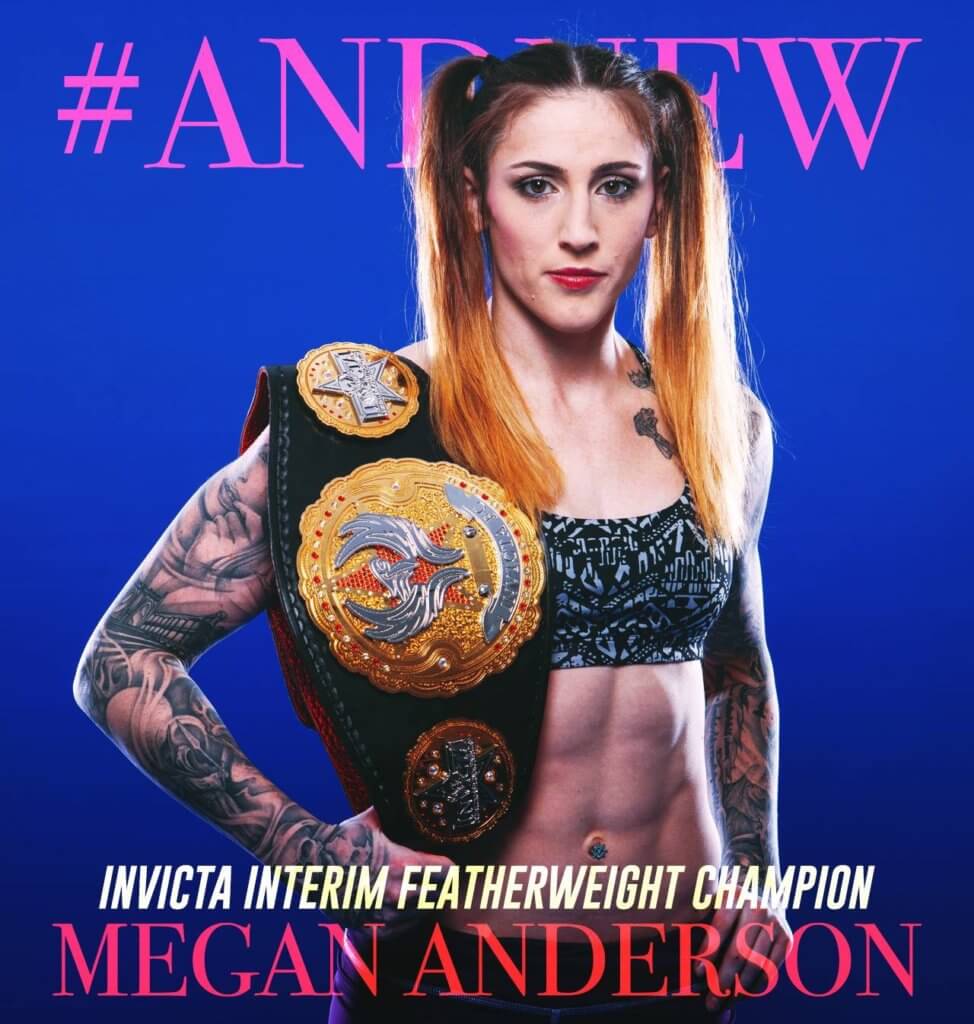 Should You Watch?
Yes. It was good fighting.
Pannie Kianzad vs. Raquel Pa'aluhi
Bantamweight
What Happened?
Pannie is from a country with a squiggle on the flag. Saudi Arabia? Iran! That's the answer. Though she fights out of Denmark. Something something refugee taking jobs. The American didn't care. Got it down, took the back, bided her time, then secured a choke en route to the first round tap.
Invicta FC 21 Winner: Raquel Pa'aluhi, R1, sub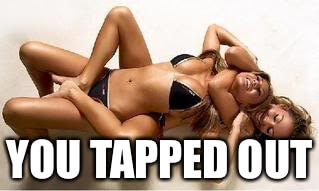 Should You Watch?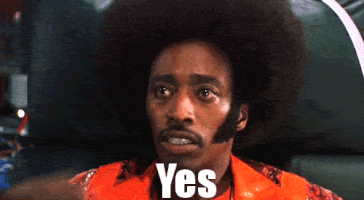 Kali Robbins vs. Jodie Esquibel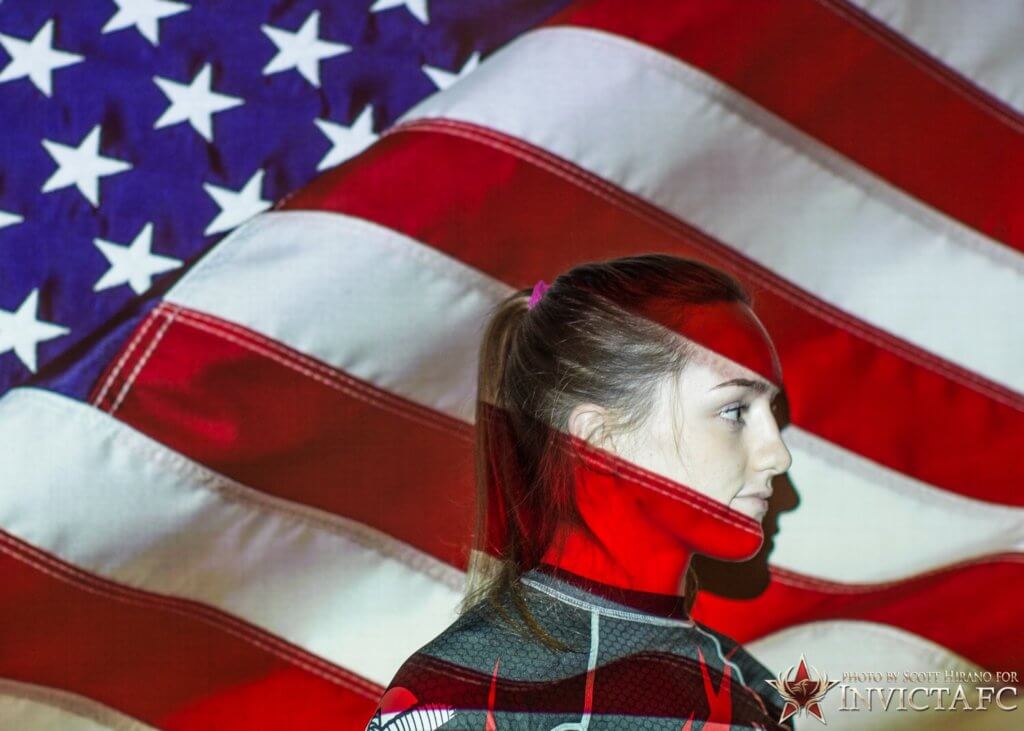 Aspen Ladd vs. Sjara Eubanks
Bantamweight
What Happened?
Eubanks looks like a powerful bitch. I don't say "bitch" in a derogatory manner here either. Ladd is winning early with her striking. All boxing, not losing her balance, and, "it looks like neither one of these ladies minds getting hit." … too easy. (Especially since Eubanks trains with Lloyd Irving so definitely awkward. Well, in my mind, where I've invented an entire five minute bit and the crowd nervously looks around like, "uh…can we laugh?")(you can't) They exchange blows in the second. Ladd was better at it. Someone commentating was impressed that she was outstriking a "world champion" – in grappling. Third was highlighted by Eubanks using a deep half guard to get a sweep, take the back, not get a finish.
Invicta FC 21 Winner: Ladd, dec.
Should You Watch?
Sure. Though you'll be ok if you don't too.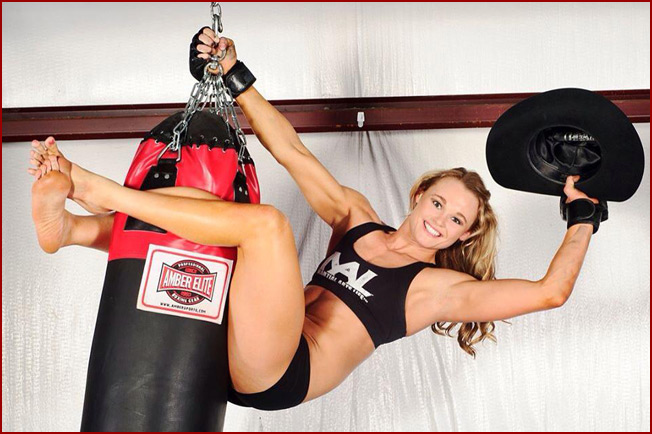 Andrea KGB Lee vs. Jenny Liou
Flyweight
What Happened?
Lee right in Liou's face and beating the living shit out of her. A boxing clinic. It's over in 90 seconds after a kick to the body.
Invicta FC 21 Winner: KGB LEE, R1, KO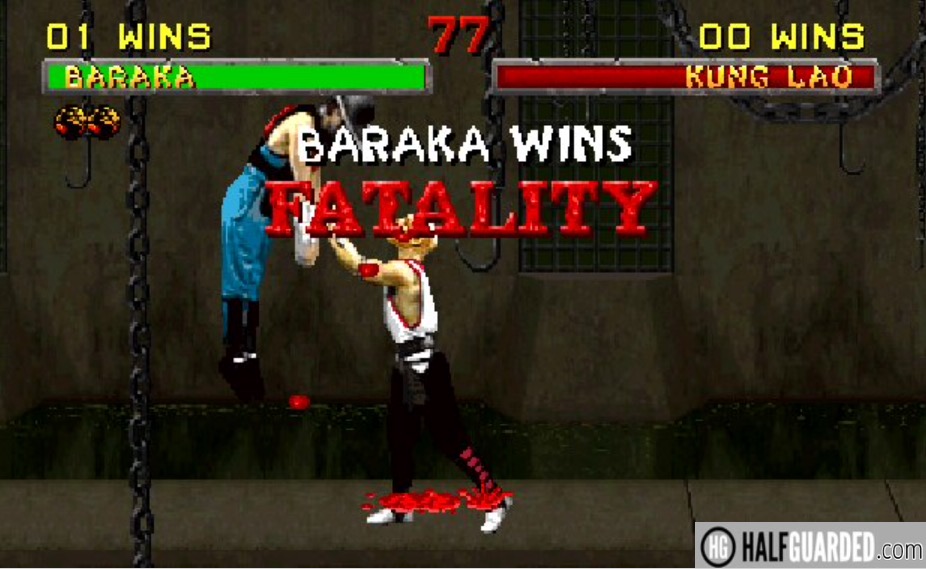 Should You Watch?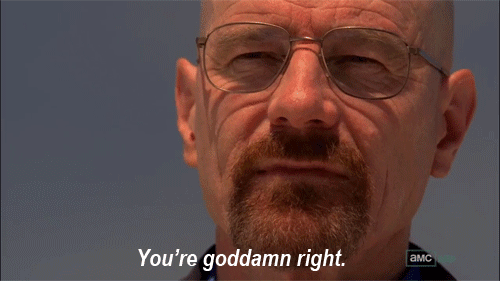 Heather Hardy vs. Brieta Carpenter
Amy Montenegro vs. Celine Haga
Strawweight
What Happened?
Haga has a t-shirt on. Not a rash guard but a regular shirt. She also got the fight to the ground in the first round, took the back, grabbed the choke, turned it into an arm triangle. But no! Amy hooked an armbar as the round ended, it looked for a moment that Haga had tapped but the round ended. Penn vs Pulver 1 like. All grappling in the second, w Amy dominating. Looking bigger. Third had a great scramble to start things. Haga attacking left and right. Amy defending and securing position as an answer. Amy w the back, under the chin for a choke, but no. With 15 seconds to go, they scramble on the feet, Haga sinks in a deeeeeeep choke. The round ended but … Amy was out! No one knows what's gonna happen. This is about as rare a finish as ever.
Invicta FC 21 Winner: Amy Montenegro, dec.
Should You Watch?
Yup. Just for absurd drama. You don't see each chick technically finish each other in the same fight every day.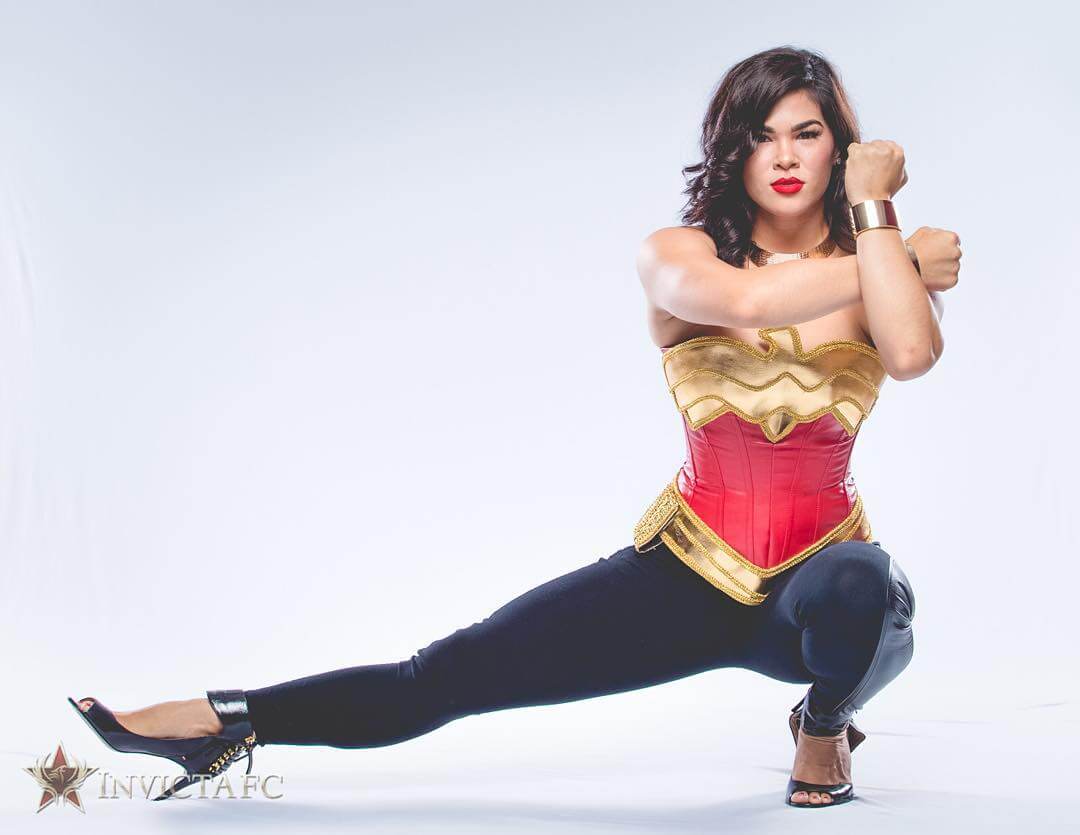 Rachael Ostovich vs. Christine Ferea
Flyweight
What Happened?
Wonder Woman is ridiculously well endowed (she's married though, lads). She just ate a jab. She did not react in a crazy manner. She's already well ahead of Ronda. Ferea is scary as hell. She definitely looks like she has more balls than I do. I guess that would be three. First was nothing. Second was Wonder Woman getting a TD, the back, and fishing for a choke but not getting it. Third? DEATH. Ferea landed a combo that concluded with a kick to the head and Ostovich was out on her feet. She kept getting hit, went down, covers up, looked to be in pain, and the ref didn't stop it. And then didn't stop it. Then he did. Wonder Woman looked like she broke her face, literally.
Invicta FC 21 Winner: Ferea, R3, KO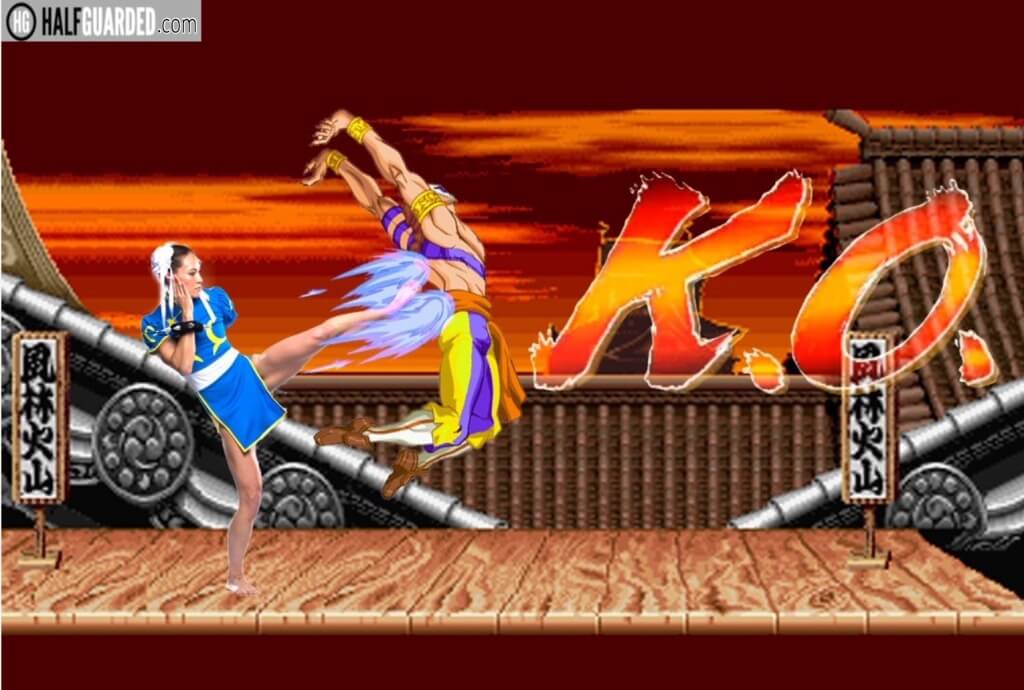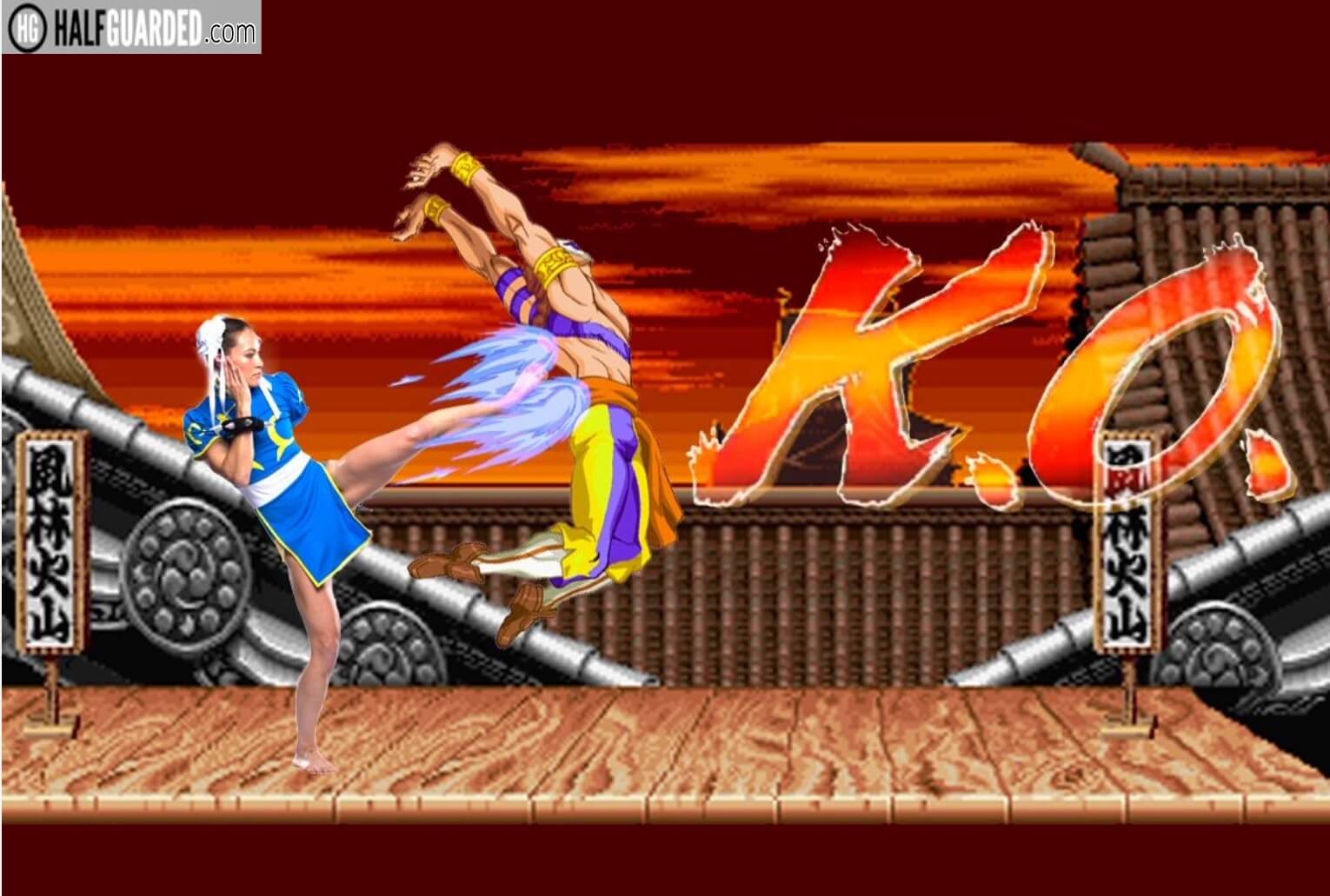 Should You Watch?
I don't mean to be a pig but … those boobs. Sheesh. And the finish was good too.
Elizabeth Phillips vs. Leah Letson
Featherweight
What Happened?
LETSON HITS A CROCOP KICK OF DEATH!!! That's a way to make a debut. And now she's done for a bit as she's in Army and has to go fight a war.
Invicta FC 21 Winner: Letson, R1, KO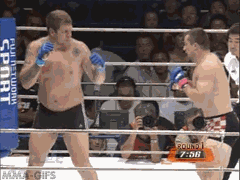 Should You Watch?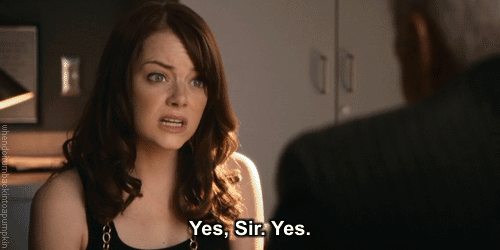 QUICK & DIRTY INVICTA FC 21 Free Live Stream of Consciousness RESULTS & RECAP
(Winner in BOLD)
Megan Anderson vs. Charmaine Tweet – Interim Featherweight Title Fight
Bantamweight Pannie Kianzad vs. Raquel Pa'aluhi
Catchweight (120 lbs) Kali Robbins vs. Jodie Esquibel
Bantamweight Aspen Ladd vs. Sjara Eubanks
Flyweight Andrea KGB Lee vs. Jenny Liou
Flyweight Heather Hardy vs. Brieta Carpenter
Strawweight Amy Montenegro vs. Celine Haga
Flyweight Rachael Ostovich vs. Christine Ferea
Featherweight Elizabeth Phillips vs. Leah Letson