Iron Fist is a comic book character.  In a first, an entertainment company is taking a big risk and producing a TV show based on Mr. Fist.  That's right, folks: A COMIC BOOK CHARACTER IS GOING TO BE ON TV!
Fist, also known as Danny Rand, is a rich white dude who travels to the mysterious Orient, learns Kung Fu, and then develops a glowing fist that's full of power.
That's really it for him.  It's a bit generic.  Why did they choose to make a Netflix show about a C level comic book character? Because he's friends with Luke Cage.  That's all I can think of, seriously.
In the comic book world, Cage and Rand are buddies who start a company called Heroes For Hire, where regular people can pay them to be heroes.  And since they wanted a chick as part of the Marvel Netflix Universe, they went with Jessica Jones (which I applaud, as its my favorite Netflix Marvel series to date).  And Jones bones Cage on the regular.  And Cage is friends with Rand.
Netflix, on YouTube, described the show as:
Fifteen years after being presumed dead in a plane crash, Danny Rand (Finn Jones) mysteriously returns to New York City determined to reclaim his birthright and family company. However, when a long-destined enemy rises in New York, this living weapon is forced to choose between his family's legacy and his duties as the Iron Fist. Marvel's Iron Fist premieres March 17, 2017 exclusively on Netflix.
It's Netflix and Marvel; it'll be good.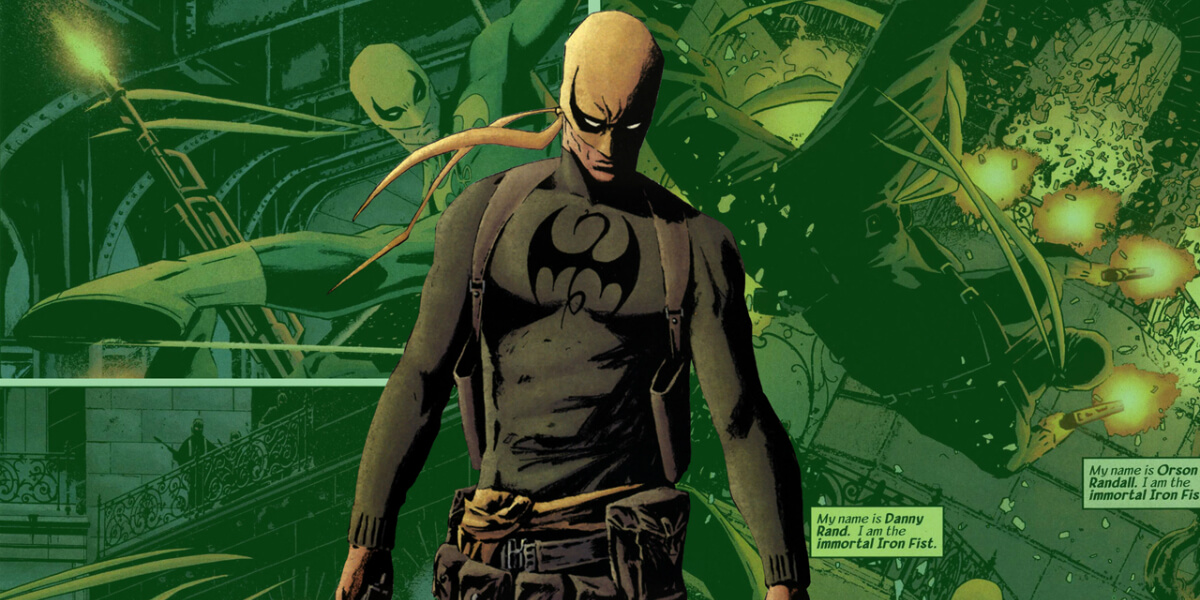 Iron Fist Trailer