First, let me say there's very little chance this is actually Nate Diaz.  But he does look like him.  A lot.  The hair, clothing and dance moves are (presumably) right from the Diaz playbook.
I say this knowing I'm in Chicago, far from Stockton, where I would no doubt be pulverized for no other reason than my shirt was dry cleaned (LIKE I'M GONNA IRON SOMETHING).
But this video of a thief dancing away from his crime scene in an attempt to, I'm guessing, look casual, really does look like Nate Diaz.  A lot like Nate Diaz.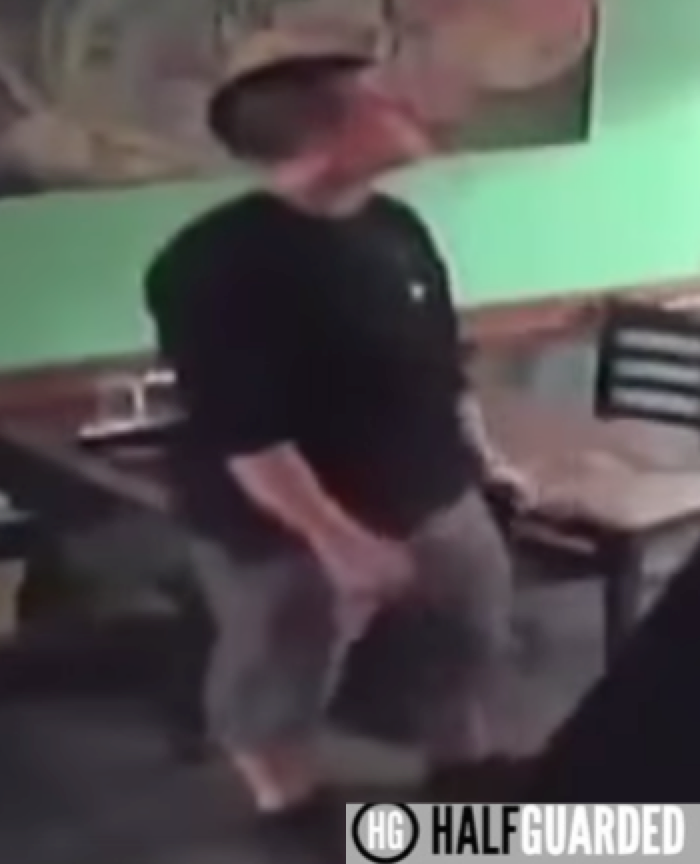 Reasons this could be Nate Diaz Stealing a Wallet:
Well, he hasn't fought in a while, so he might need the cash.
He's a Diaz and thinking doesn't come naturally to those boys.
I swear to God Nate makes this pose before every fight.  (And probably in the bathroom mirror every morning):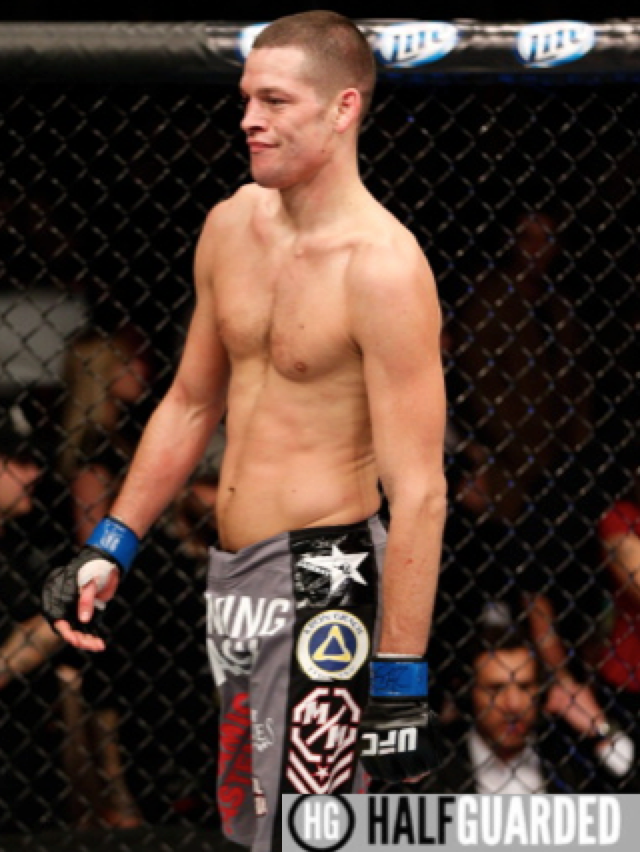 The wallet is from Khabib Nurmagomedov's mom's purse (no, not really).
Come to think of it, Nate's brother Nick stood that way during his fight with Anderson Silva: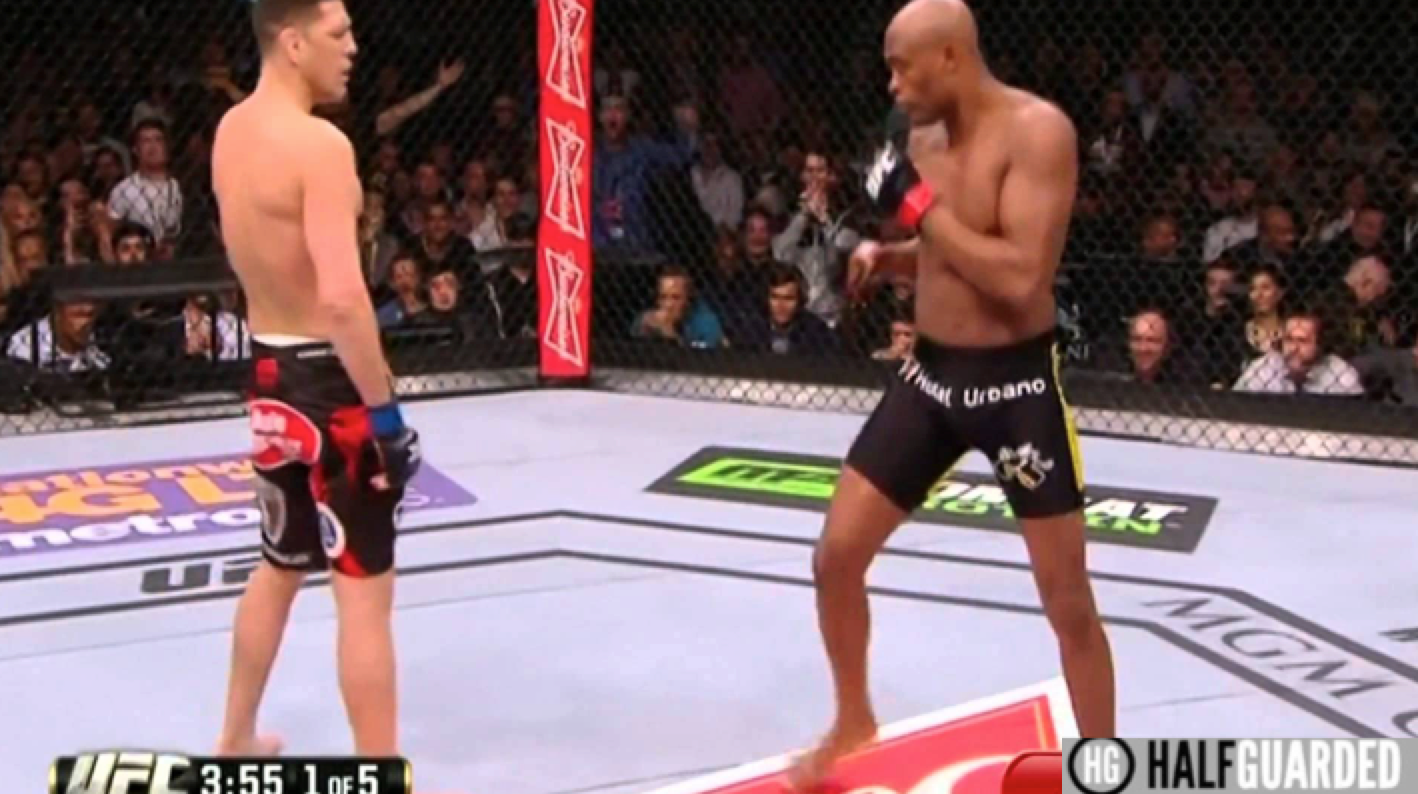 Please note, this video isn't really of Nate Diaz.  I'm not actually alleging anything.  I just think it looks like him, and whoever this thief is, he's a real moron.

Get Your Own Nate Diaz Crap!