Nick and Nate Diaz have combined for two losses in their careers. The first was when Nate tapped to Hermes Franca, but that was so long ago that Nate was almost a teenager and probably "doesn't count." The other would be on April 20, 2013, when Josh Thomson TKO'd Nate. The only reason that one counts is because Nick himself threw in the towel. I imagine that is sufficient for them both to admit it as a defeat. Otherwise: The Brothers Diaz have never lost. All you have to do is ask them.
Which shouldn't be taken as a character flaw. It perfectly sums up exactly who they are, how they fight, and why after over a decade each in the sport they're as relevant as ever. They don't accept losing because in their mind they would always keep fighting. They truly will never give up.
Saturday, it's Nate's turn to win or to not-win, but what won't happen is Nate Diaz losing.
THE NATE DIAZ FIGHT FOR RESPECT
That Conor McGregor is one of the biggest stars in combat history is obvious. That he is a favorite against Diaz is no insult: big stars who go on near unprecedented runs in the sport tend to get money coming in on them. But the degree to which Diaz is being written off is the kind of disrespect that has fueled Nate's entire career. To be a Diaz is to fight with an Everest-sized chip on your shoulder.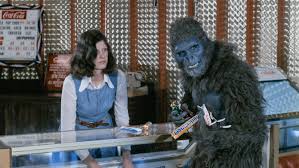 Many times, that chip is imagined. Somehow, Nate and Nick manage to conjure a way their opponent has disrespected them – or someway the general public has – and they use that to embolden their drive. Now, in the highest profile fight of his life, Nate is being treated as an afterthought. If he felt disrespected and overlooked before, imagine his mindset now.
Questions at the UFC 196 press conference were almost all to McGregor, and many of them came with the assumption that he would win. "Do you still plan to fight at UFC 200?" "Would you fight dos Anjos or Robbie Lawler at UFC 200?" And so on. All the while, the quiet kid from Stockton sat, listening, watching, and every so often piping in, "Fuck you guys, I'm the real star."
NATE DIAZ LOSES TO CONOR MCGREGOR – IT WILL NEVER HAPPEN IN DIAZ'S MIND
After every fight that was officially a loss to the judges, or that was stopped by a referee, the Diazes will tell everyone who listens that they didn't lose. That it was bullshit point fighting (as was the case with GSP) or a dumb referee stoppage (See: KJ Noons). To some, this is childish and immature; a sign that they can't accept reality. But understand one thing above all others: that's the mindset that Nate Diaz carries with him when he fights Conor McGregor this Saturday. No man can beat him because no man can ever beat him.
It sounds stupid, because both Nate and Nick have taken beatings where they've clearly lost, but they truly do have a "if I'm walking and breathing then I'm not done" attitude. Kill or be killed is a cliché, but they will always go out on their shield. No matter how much you hit them, no matter how hard, they simply will not stop fighting. If they could fight five hundred round fights, they would.
On occasion, this attitude may even cause them to lose. When Nate fights, there's no backing up, no second thoughts. He will walk forward and throw punches because that's what you do in a fight. If he's on the ground, he will immediately punch and elbow you and if there's any chance of a submission, he pounces. Because finishing your opponent, not letting a judge decide, is the way a real man wins a fight in the world of Diaz.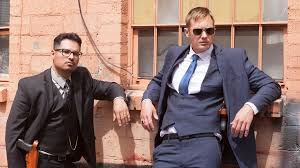 There is nobility in that. In an age of fighters slowly becoming nothing more than violent athletes, specializing in every area, gameplanning for weeks, Nate and Nick are throwbacks. They would've been just as at home in UFC 1 as UFC 200. Can you say the same about Georges St. Pierre? Or Demetrious Johnson? Great as they may be, they'd probably give pause upon entering a fight where you can punch the groin and an eye gouge isn't an automatic DQ. (And there's nothing wrong with that: it takes a certain mentality to look at MMA as a street fight to the death.) Nate would say, "Fuck you, let's scrap."
Donald Cerrone loses to Rafael dos Anjos and he simply shrugs and says, "I got my ass beat." Which is admirable. A man who can take a beating, acknowledge it, and keep going has a certain mental skill too. Nick and Nate Diaz are not that sort of men.
And yet, for all of that, they aren't thugs. McGregor poked fun at Nate for the fact that the two Prides of Stockton continue to teach jiu-jitsu classes, but, what's wrong with that? They're martial artists when it counts and teaching children jiu-jitsu is pretty cool in my book.
For that reason, for the betting odds that have him as a sizable underdog, for the fact that he grew up poor and picked on, for his having been overlooked and passed over his whole life, this Saturday the Nate Diaz fight for respect is as fascinating as anything else that takes place.