Howdy, one and all.  My name is Mike.  I'm going to Yale.  You may have heard me mention this.
James Swift, who does better writing and reporting in a week than I will in a lifetime, interviewed me about the whole process.  This is sickeningly self-serving, I know, but I also don't care because I'm me and thus oblivious to how I'm perceived.
More Yale information is HERE.  The video?  Right below.  Your hopes and dreams?  As alive as you let them be.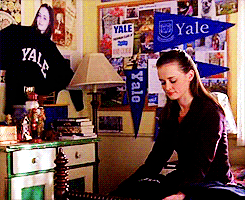 Grown Man Talks About Yale