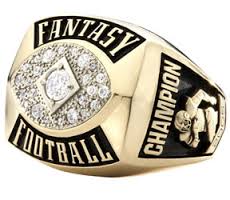 By: PeachMachine (@parkingcone)
It's that time of year again, Super Bowl time. More importantly, it's time for friends and families to get together on a Sunday, not to worship the non-existent lord, but to pay homage to the true standouts of the day, the great athletes that sacrifice their brains and bodies every week for our viewing enjoyment, the football playing men and women (as if).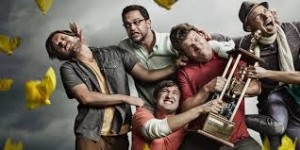 Every Sunday, buddies, pals, and chums alike, sit in front of the viewing box and enjoy the carnage and bone crushing that is the National Football League. Food is eaten, beverages drank, fist fights between drunken loud mouths occur, money is wagered, and NFL football is watched and enjoyed for its athleticism. The home town heroes are cheered or booed as they succeed or fail because they represent our fair city, at least that's how our daddy's did it, many years ago, in a galaxy far, far away…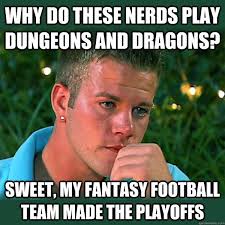 Today, every Sunday is filled with the same, at least from the players' perspective. These men of the grid iron show up on Sunday with a job to do, they strap on their gear, inject their GH, snort up some oxycontin, and butt heads in an attempt to lead their team to a pointless, pointless week 12 victory, after they've been mathematically eliminated. However, from a fan's perspective, Sunday is no longer about football, it is about fantasy.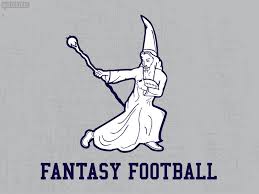 It is no longer acceptable to merely "watch" football. You must participate in the game through voyeurism, in which one pretends to manage a team and earn fake points based on accomplishments of real men. Nowadays, every Sunday looks like this… Grown men congregate together, lap tops in tote, turn on the game (which one doesn't matter), link to the Internet and check statistics every five seconds to revel in the fact that the Bills defense caused a fumble in their game against the Rams, which gives Allen's team "The Steve's Wife is a Cum Dumpster" one point bringing said "Cum Dumpsters" one retarded miniscule step closer to a victory over bitter rival/best friend who controls the Chiefs QB Fuckface McDildo who threw to Gluehands Cuntmouth also on the Chiefs but he's on your team which cancels out, but puts significant weight on the punting in the Cowboys game. WHO THE FUCK CARES! It's so damn retarded.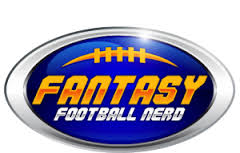 But wait, there's more… now during the week, fantasy managers get to make trades and release players and suck each other off for the right to have the first draft pick, and if you give a basic HJ to the commissioner who's the biggest nerd of them all and has never had a girl touch his wang doodle, you could get the latest domestic abuser off waivers. All of you fantasy players need to get the cock slapped out of your mouth for being such an embarrassment to the sport of football.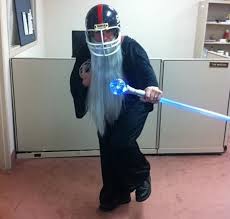 "No, you don't get it. We create the team, we manipulate the team, so it's like we have our own team." No, YOU don't get it! YOU HAVE NOTHING! How about this, I'll write the word banjo on a piece of paper, you write the word pineapple on another, so now I have a banjo and you have a pineapple. On Sunday, we'll put our pieces of paper on a table and see which of us is better at having a banjo or a pineapple. And here are the results… WE'RE BOTH FUCKING NERDS!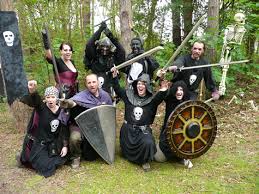 Fantasy revolves around magic and mystery and dragons and space and bullshit that doesn't happen in the real world because it's impossible. I'm fine with this. In fact, I love many things that could be classified as fantasy from Star Wars to Harry Potter, but I enjoy them in their own realm. Fantasy can also imply erotic material, which I'm also fine with. Hell, this would be the perfect time to use the Internet. If you want to be part of a football team, fine, get your lazy dick off the couch and go throw the football around with your one buddy who can throw a spiral, or start a pick up game (don't ask me to play because I'll be busy taking your gf to pound town because I'm not a fucking dork), and if you want to watch football on Sunday fine, watch football, but do it in the real world. There's no need to fantasize that you're the coach of a make shift band of players who in your mind are the perfect combination of athleticism and intelligence. Use the fantasy portion of your mind for more productive matters such as picturing girls naked, or drawing perverse love scenes between Star Wars characters. That's what fantasy is all about.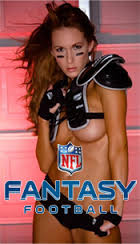 So why am I happy about the Super Bowl? Because after it's over we get the longest football free stretch of the year. I fucking pray to science that this year the owners cancel the league. I want my friends back to enjoy the Sunday sillies with me… unless they all decide to go LARPing.