Throughout the 20th century, the U.S. and the Soviet Union were gripped in an icy, cerebral cold war. Since both dueling superpowers had enough atomic weaponry to kill all living things on the planet a couple of million times over, we tried to come up with more inventive ways to go to war. For example, the U.S. didn't directly want to get into a military skirmish with the godless Reds, so American hero JFK decided it would've been just as swell if we invaded a random southeast Asian country and slapped them around a couple of times to show just how much bigger our democratic dongs were compared to the communists. The USSR, not learning from our follies in Vietnam, would later get into a conflict with the Democratic Republic of Afghanistan's mujahideens who – with considerable assistance from John Rambo – were able to kick their vodka-sipping asses all over the Hindu Kush.
Alas, the Cold War wasn't just a golden era of nuclear paranoia where each side used proxy armies like Dollar Tree checkers piece. The great cultural battle of the second half of the 1900s also loomed large over the sports world, where U.S. and Soviet athletes battled for much, much more than Olympic silver and gold.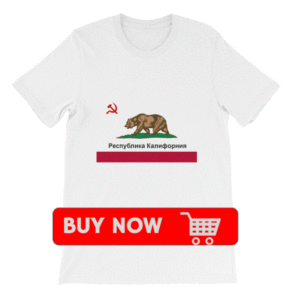 We can all recount those unforgettable moments (or, at the very least, find an elder who can recount it for us.) The Russians screwing the Americans out of the basketball championship at the 1972 Olympics. The U.S. hockey team upsetting the U.S.S.R. skaters at Lake Placid in 1980. David Gobejishvili besting Bruce Baumgartner for the Olympic freestyle wrestling gold in 1988 (or if you want to trudge up an entirely different kind of wrestling spectacle that people have actually seen, you've got Ivan Koloff beating Bruno Sammartino clean for the then-WWWF championship at MSG back in '71.) Even our fake sports took full advantage of the First World/Second World Divide – lest we forget, the greatest cinematic title fight of 'em all, Rocky Balboa vs. Ivan Drago.
Since the dissolution of the Soviet Union, however, the U.S./Russia sports rivalry has gotten … well, boring as shit. Rulon Gardner beating Alexander Karelin in 2000 should've been an all-time, culture-defining sports moment, and had it taken place in 1980 and 1970, it almost certainly would have. But 11 years after the fall of the Berlin Wall, its transcultural impact was nada. Hockey and soccer "friendlies" between the U.S. and Russia were considered anything but "meaningless" games in the Reagan era, but since 1991, they're tantamount to just another boring old exhibition game, like watching Jamaica play Chile or something. Hell, we don't even have any worthwhile Russian heels in pro 'rasslin no more. Our children have no Boris Zhukov or Nikolai Volkoff to fear and despise, only boring Bulgarians like Rusev; and that, my friends, is a damned shame.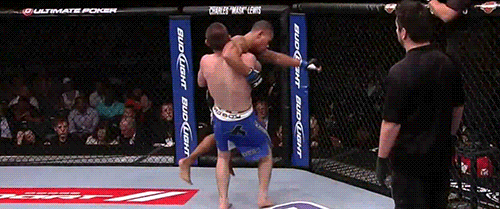 Alas, the gears of fate appear to have shifted over the last couple of months, with liberals everywhere convinced those darned old Russians tinkered with the results of the election and even now are secretly controlling the top levels of government. (Which is totally different than Bill Clinton getting billions in illegal contributions from Chinese stakeholders in 1996. WAY DIFFERENT, IN WAYS I DON'T EVEN FEEL LIKE I SHOULD HAVE TO EXPLAIN.) Which means that, for the first time in a good quarter century, not only is it cool to hate Russians, it's actually encouraged socially.
Which brings us to Khabib Nurmagomedov … a man who has the potential to be the combat sports super heel the Klitschko Brothers never even dreamed of becoming.
Now, it's not just the fact Nurmagomedov (who still has plenty of years left in MMA) has a spotless record as a professional. What's truly impressive about the Dagestan native's unbeaten streak is that, over the course of two dozen fights, no one has gotten anywhere close to beating him. Of those fights, eight wins have come from submissions, another eight from technical knockouts and the remaining? All unanimous decisions. Simply put, in eight years of professional MMA fighting, they guy has never been in a situation where you could consider him in a losing battle. Not only has this mofo never lost a fight, he's never lost a round. That's not just good, that's scary good. Like, "Ivan Drago about to take on Apollo Creed in a charity bout" scary.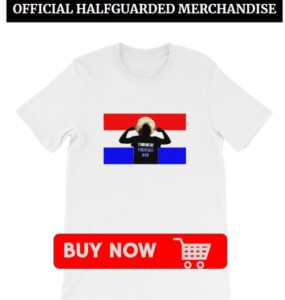 Oh, and his amateur background is pretty terrifying, too. He's a world champion in Pankration (basically, the non-homoerotic form of Olympic wrestling where you get bonus points for breaking each other's arms), Sambo (a combination of Judo, BJJ and having your skull fractured by angry Russians), traditional grappling and something called Armeyski Rukopashnyy Boyy, which is literally the state hand-to-hand combat discipline of the Russian Army. Now, I'm not sure how exactly one becomes a champion in that, but I'm guessing it entailed a LOT of people getting their asses kicked along the way. Like, enough to where unmarked mass graves in South Ossetia are probably prerequisites.
And while it's a tired and trite MMA cliche by now, I think this is worth repeating once more – this is a kid who grew up WRESTLING BEARS. Real ones. When he was in elementary school. While you were gluing popsicle stick houses together, Khabib was too busy being Zangief from Street Fighter II in real-life.
And do I really have to trudge up what this guy has been able to do in the UFC as of late? At UFC 205, he beat Michael Johnson so bad I'm surprised there wasn't a Black Lives Matter vigil cageside.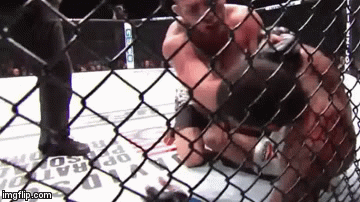 Remember Darrell Horcher? Well, neither does he after getting his brain turned into Silly Putty last year. And then there's the fate that befell Thiago Tavares; that dude was pretty much foaming anabolics out of his mouth, and Khabib still managed to do THIS to the poor bastard.
Simply put, Khabib Nurmagomedov is a bad, bad man, and if you mess with him, you probably won't walk away with the same number of teeth/neural receptors you had when you woke up that morning.
The crazy thing is that Khabib hasn't even really began marking his legacy in the sport yet. His "prime" is still another seven or eight years away, and Allah knows what this super-talented, 155-pound destroyer of souls might be able to accomplish in the meantime.
Although we here at HalfGuarded.com try to shy away from playing favorites, good Muhammad, can you imagine the buyrate for a McGregor/Nurmagomedov title fight? No joke, you could probably sell out the largest soccer stadiums in Russia or the U.K., and that's with nothing but strawweight women's matches on the undercard.
It's almost impossible to dream up a more terrifying heel for Middle America. Not only is the dude Russian, he's a MUSLIM Russian and he wears a giant blonde afro in post fights so he might be gay, too. He's the ultimate post-Trump sports villain, and a pitch perfect foil for the McGregor money train. He's PRECISELY the Ruskie monster heel the MMA world needs as the logical successor to Fedor Emelianenko (who never really picked up that particular mantle, seeing as how he spend the bulk of his career in Japan … not that they don't have a reason to hate and fear the Russians, naturally.)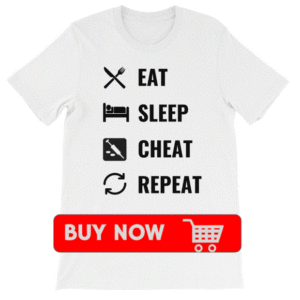 And the best thing … or worst thing, depending on how jingoistic/xenophobic you are? Khabib is only going to get better over the next half decade. He's already one of the most dominant fighters on the planet, and he hasn't gotten anywhere close to topping out yet.
Whether you are a hardcore MMA fan or just a casual observer suspicious of Putin, you'll definitely want to keep your eyes peeled to this Saturday's main event. Not only could it prove a bona fide fight of the year contender, it might just be the unofficial beginning of a new Red Dawn … and this time around, there ain't no Patrick Swayze around to save us from this Soviet menace.