The Cockpit of Flight 93
9/11. The JFK assassination. Pearl Harbor. Watershed moments, all. Times when you know where you were with such clarity that you can relive that day a thousand times before you blink. They serve as signposts in life. Mile markers. With so much of life being a never ending repeating of the same people, same food, same job, same routine – the same damn day – over and over again, these brief events remind us we have lived, we have experienced, we have been.
Where were you when T. Swift dropped this hit? Are you here and now? I bet you are. I bet you'll never forget this post, like you'll never forget those bodies dropping to earth, a leap from the top of a burning tower a better bet than death by fire. My, how we all stood and watched, unable to understand. Afraid and not sure why.
Are you still afraid? I am.
LOOK WHAT YOU MADE ME DO by Taylor Swift
LOOK WHAT YOU MADE ME DO LYRICS
I don't like your little games
Don't like your tilted stage
The role you made me play
Of the fool, no, I don't like you
I don't like your perfect crime
How you laugh when you lie
You said the gun was mine
Isn't cool, no, I don't like you (oh!)

But I got smarter, I got harder in the nick of time
Honey, I rose up from the dead, I do it all the time
I've got a list of names and yours is in red, underlined
I check it once, then I check it twice, oh!

Ooh, look what you made me do
Look what you made me do
Look what you just made me do
Look what you just made me
Ooh, look what you made me do
Look what you made me do
Look what you just made me do
Look what you just made me do

I don't like your kingdom keys
They once belonged to me
You asked me for a place to sleep
Locked me out and threw a feast (what?)
The world moves on, another day, another drama, drama
But not for me, not for me, all I think about is karma
And then the world moves on, but one thing's for sure
Maybe I got mine, but you'll all get yours

But I got smarter, I got harder in the nick of time
Honey, I rose up from the dead, I do it all the time
I've got a list of names and yours is in red, underlined
I check it once, then I check it twice, oh!

Ooh, look what you made me do
Look what you made me do
Look what you just made me do
Look what you just made me
Ooh, look what you made me do
Look what you made me do
Look what you just made me do
Look what you just made me do

I don't trust nobody and nobody trusts me
I'll be the actress starring in your bad dreams
I don't trust nobody and nobody trusts me
I'll be the actress starring in your bad dreams
I don't trust nobody and nobody trusts me
I'll be the actress starring in your bad dreams
I don't trust nobody and nobody trusts me
I'll be the actress starring in your bad dreams
(Look what you made me do)
(Look what you made me do)
(Look what you just made me do)
(Look what you made me do)
"I'm sorry, the old Taylor can't come to the phone right now."
"Why?"
"Oh, cause she's dead."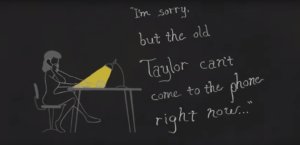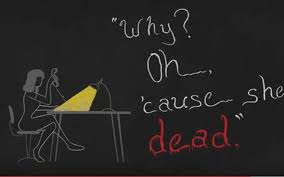 Ooh, look what you made me do
Look what you made me do
Look what you just made me do
Look what you just made me
Ooh, look what you made me do
Look what you made me do
Look what you just made me do
Look what you just made me do

Ooh, look what you made me do
Look what you made me do
Look what you just made me do
Look what you just made me
Ooh, look what you made me do
Look what you made me do
Look what you just made me do
Look what you just made me do
Taylor Swift Stuff to Buy as Commemoration