Since I was wrong, and Conor McGregor will in fact be losing a boxing match in August when he faces Floyd Mayweather Jr., I thought it appropriate to keep track of all the HAWT TAKES that are sure to flow from every corner of the world.  You know that everyone, their mother, and their mother's mother will have an opinion on the greatest boxer of his generation fighting a man who has never once boxed in his life.  These will be nuanced and intelligent, as I'm sure we'd all expect by now.  Sadly, I doubt I'll ever get to catalogue everything but I'm gonna do my best to try.
Because I'm petty.

Loading ...
I wonder if the UFC will create an interim title for the fight…
Conor McGregor vs Floyd Mayweather Jr. Hot Take Tracker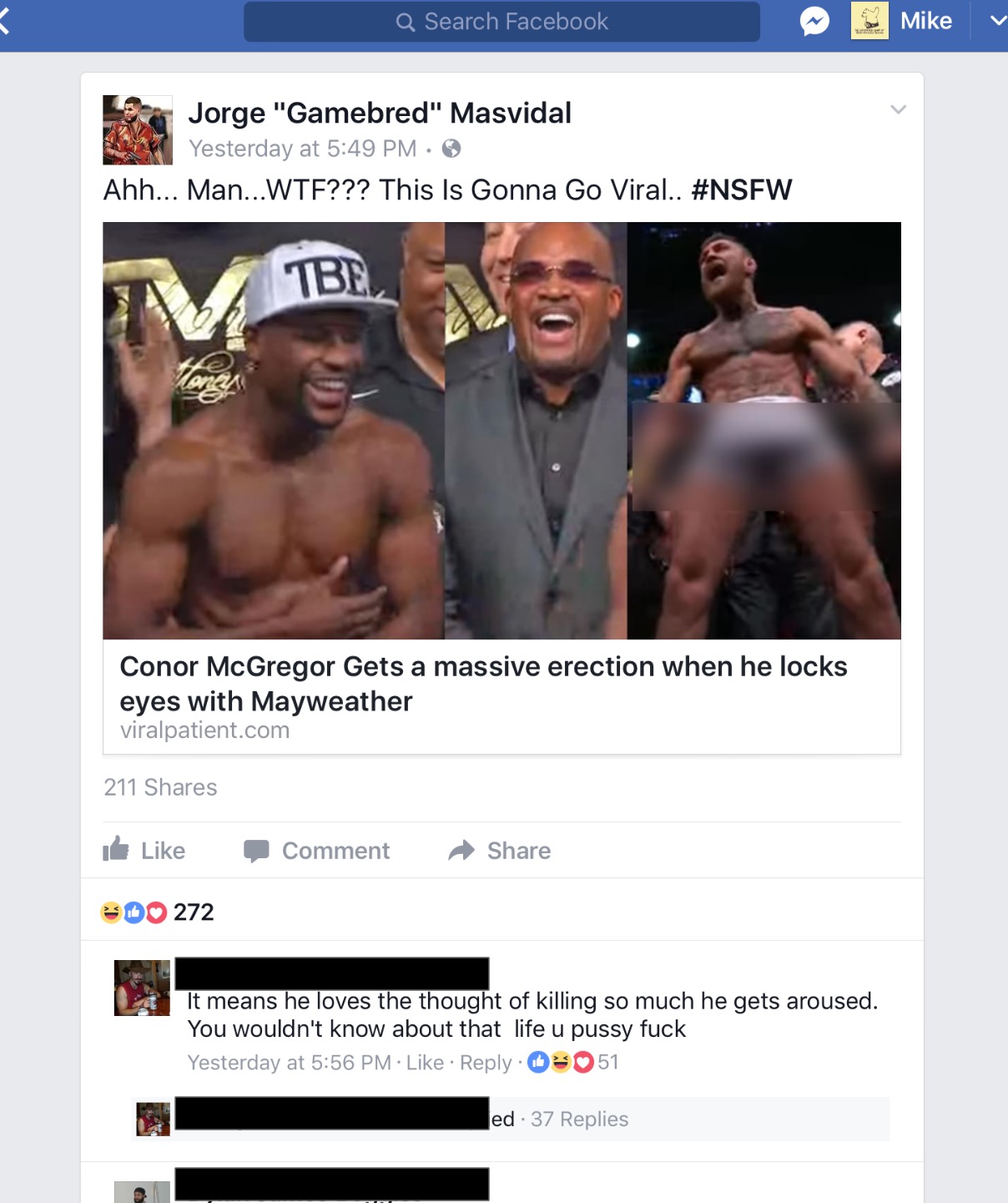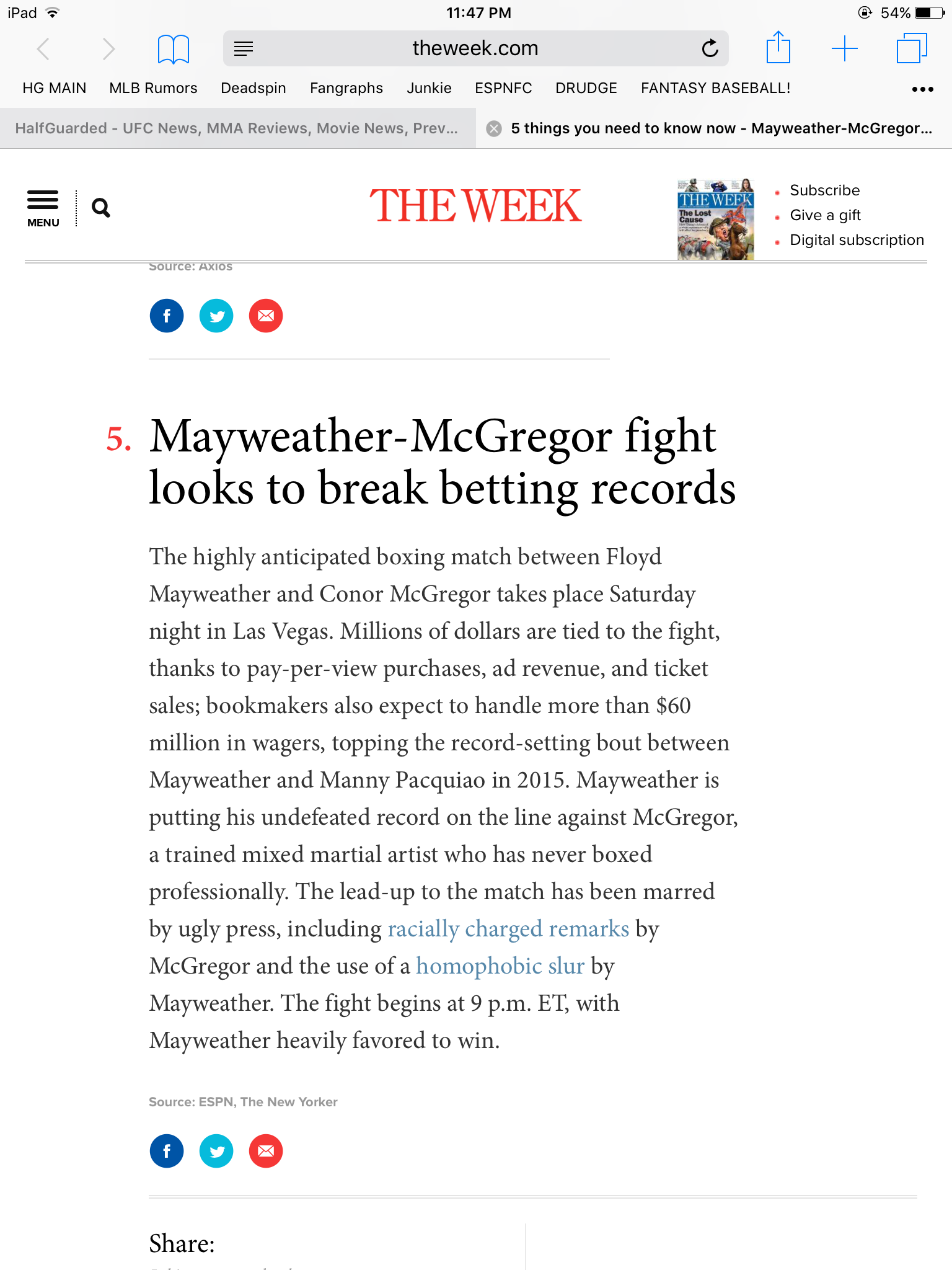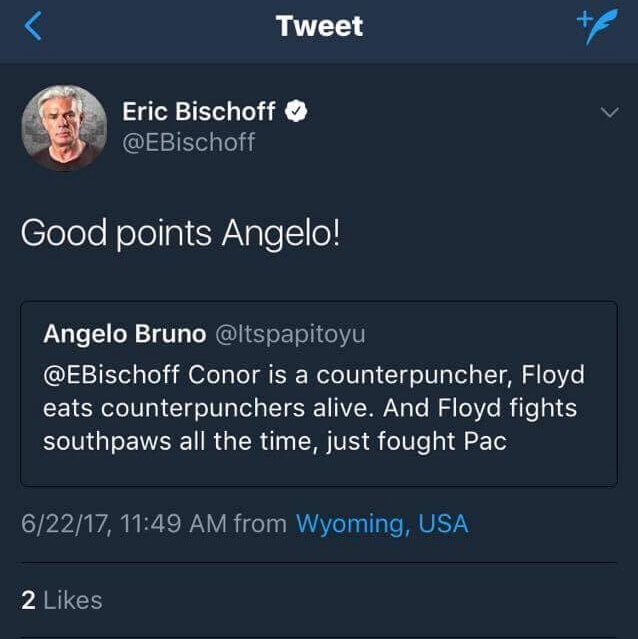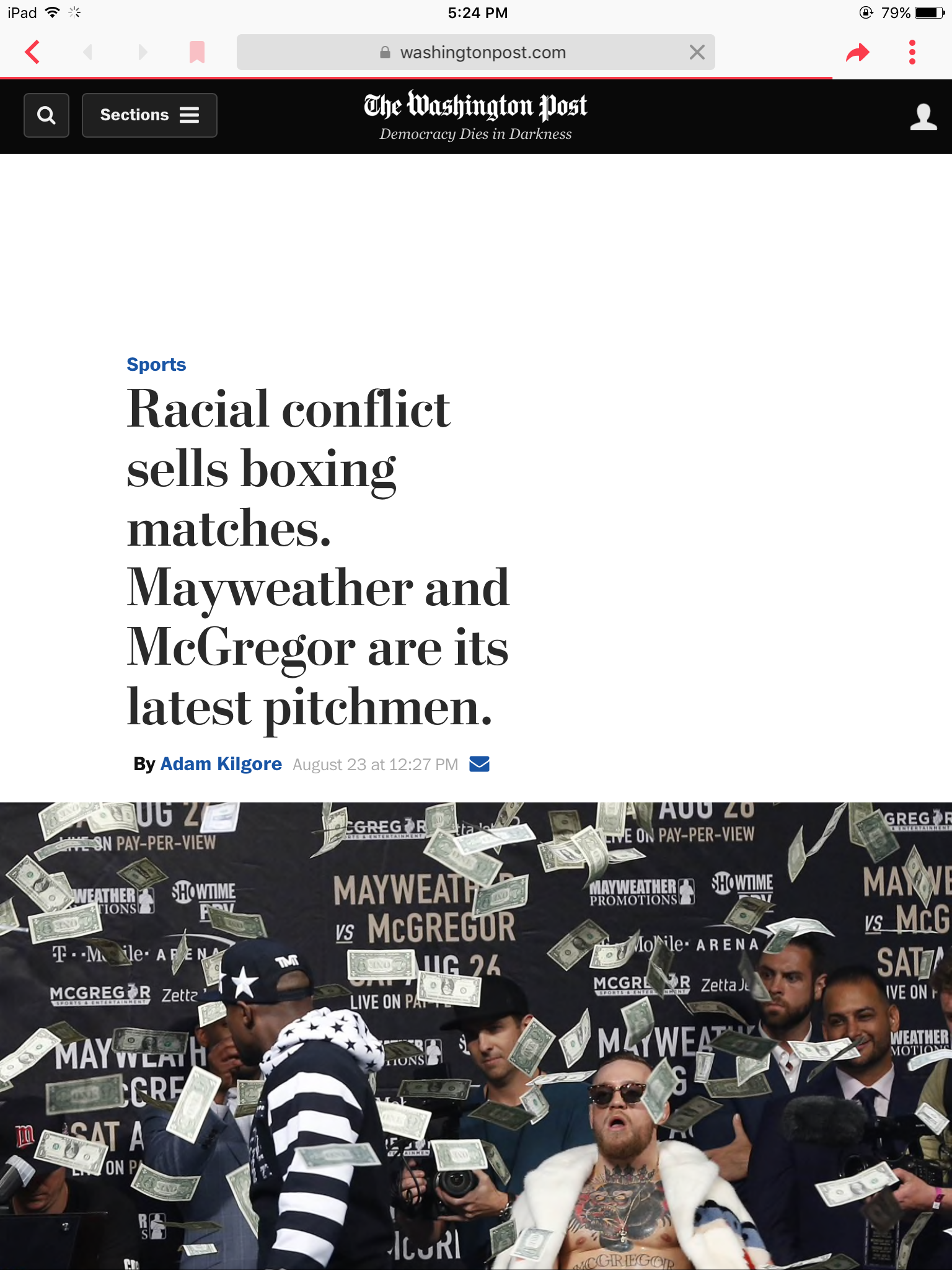 ---
---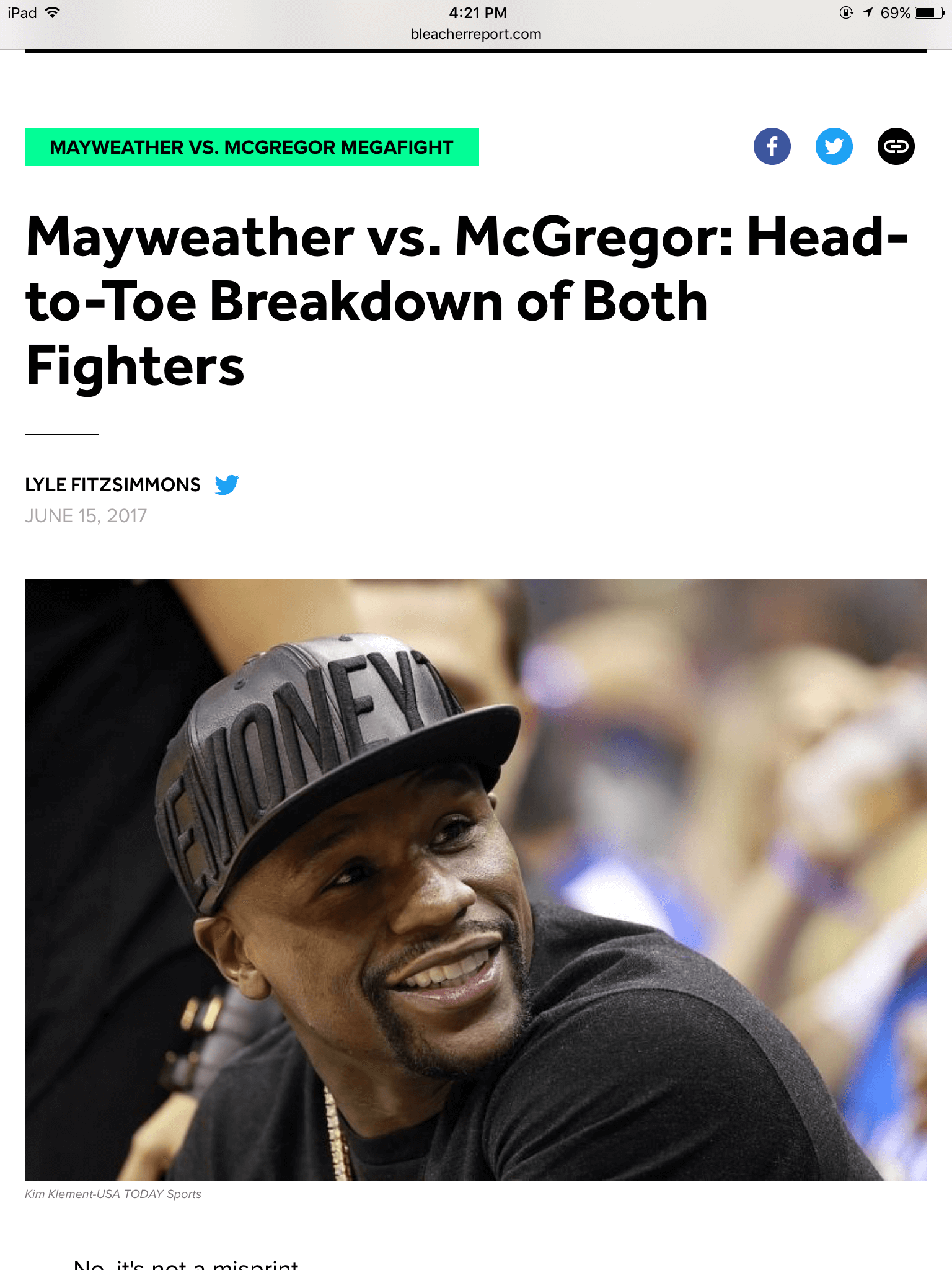 ---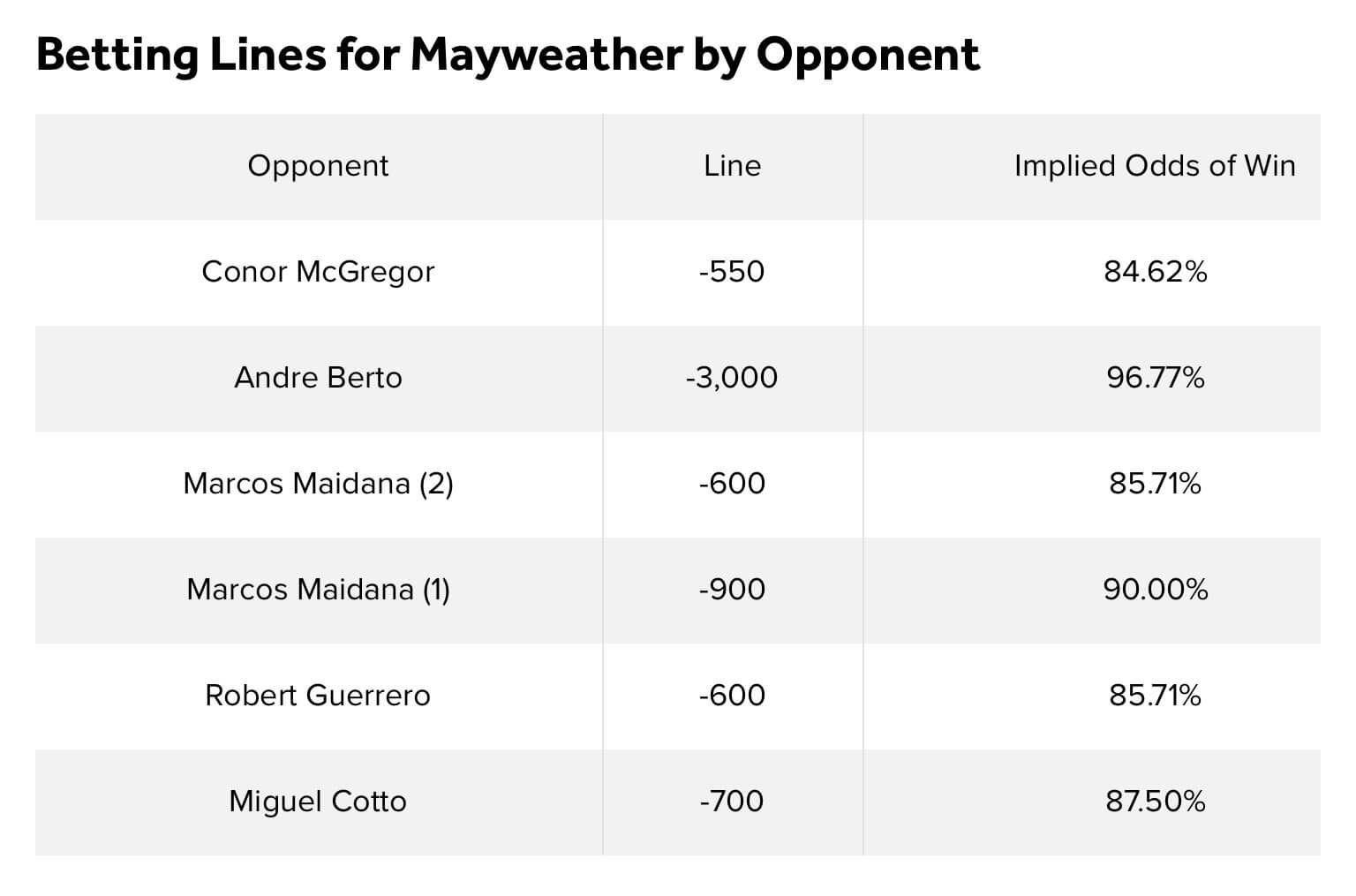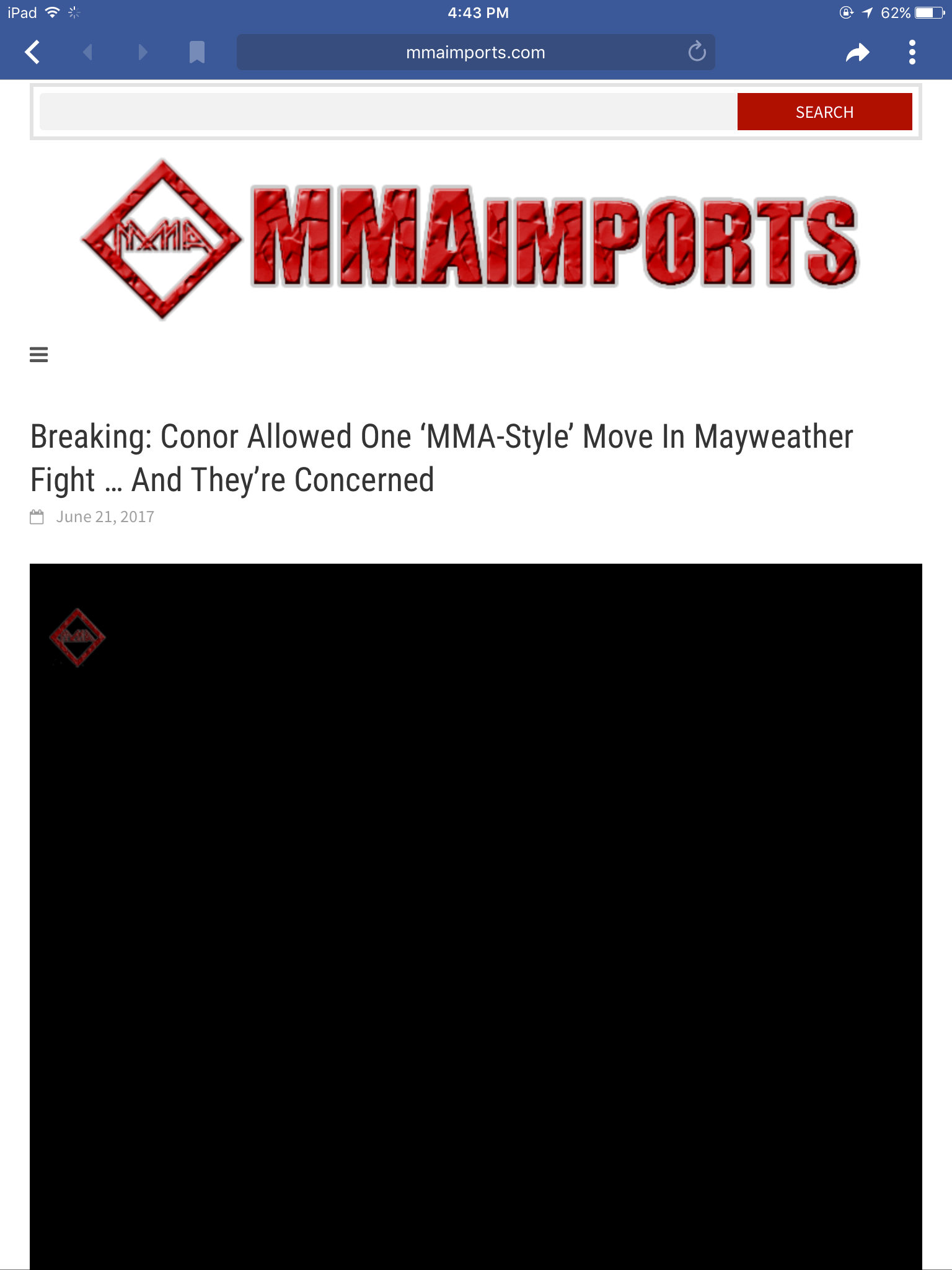 ---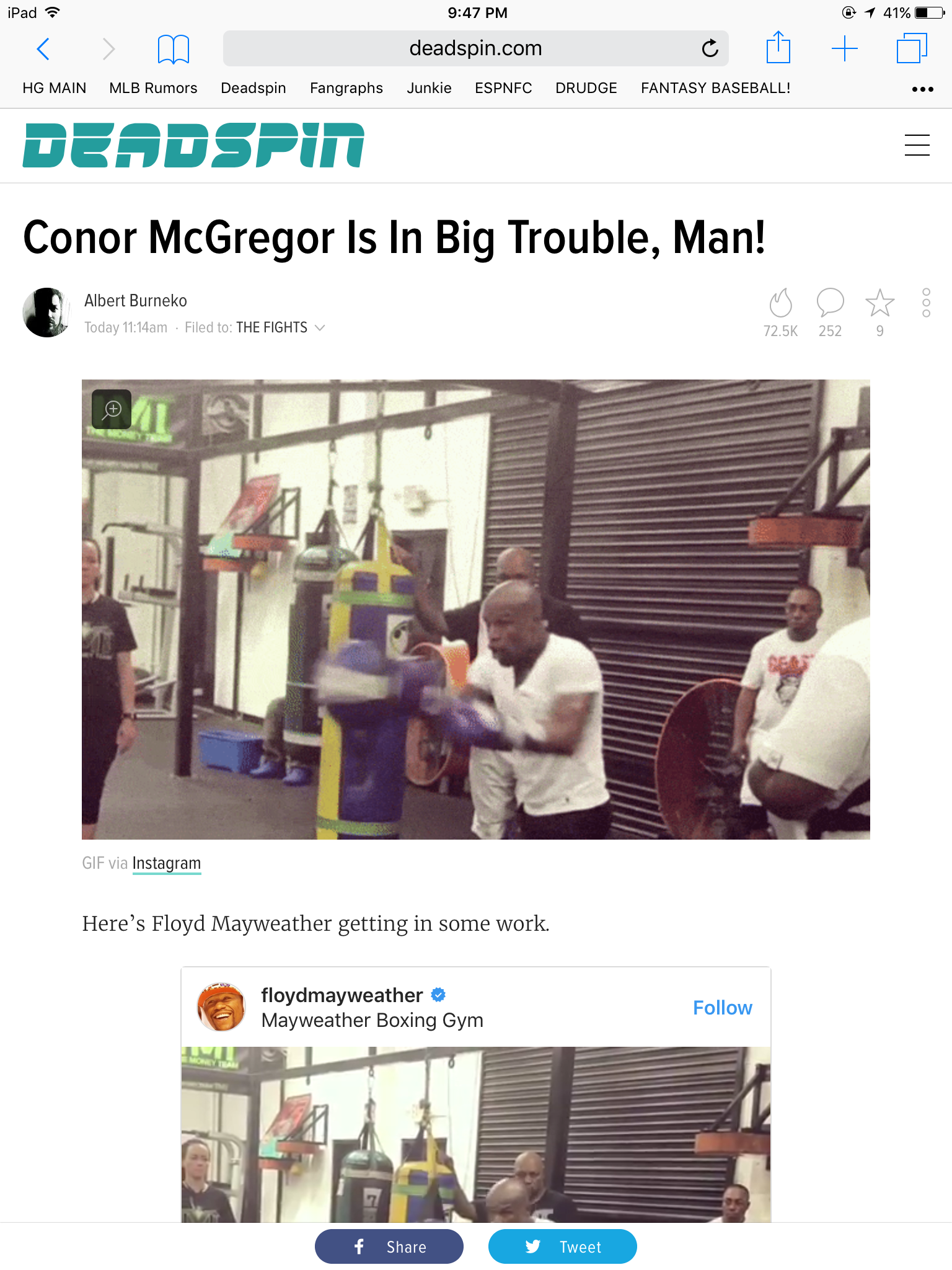 And, what, you may ask, has given Deadspin this profound idea? This: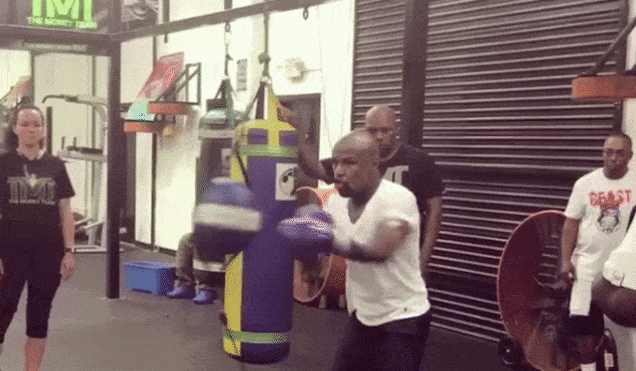 Yes, it's just Floyd doing the same routine he's done a thousand times before. If folks are going to be impressed by this kinda shit, they're gonna lose it when they see the actual fight. I presume their next post will be about a fish that can swim.
---
I don't really blame Iole too much for this one, as we all do things for visits (looks around innocently), but can we all please stop pretending there is ANYTHING to be broken down and analyzed with this thing?
(I'm also bored and wanted to update this thing.)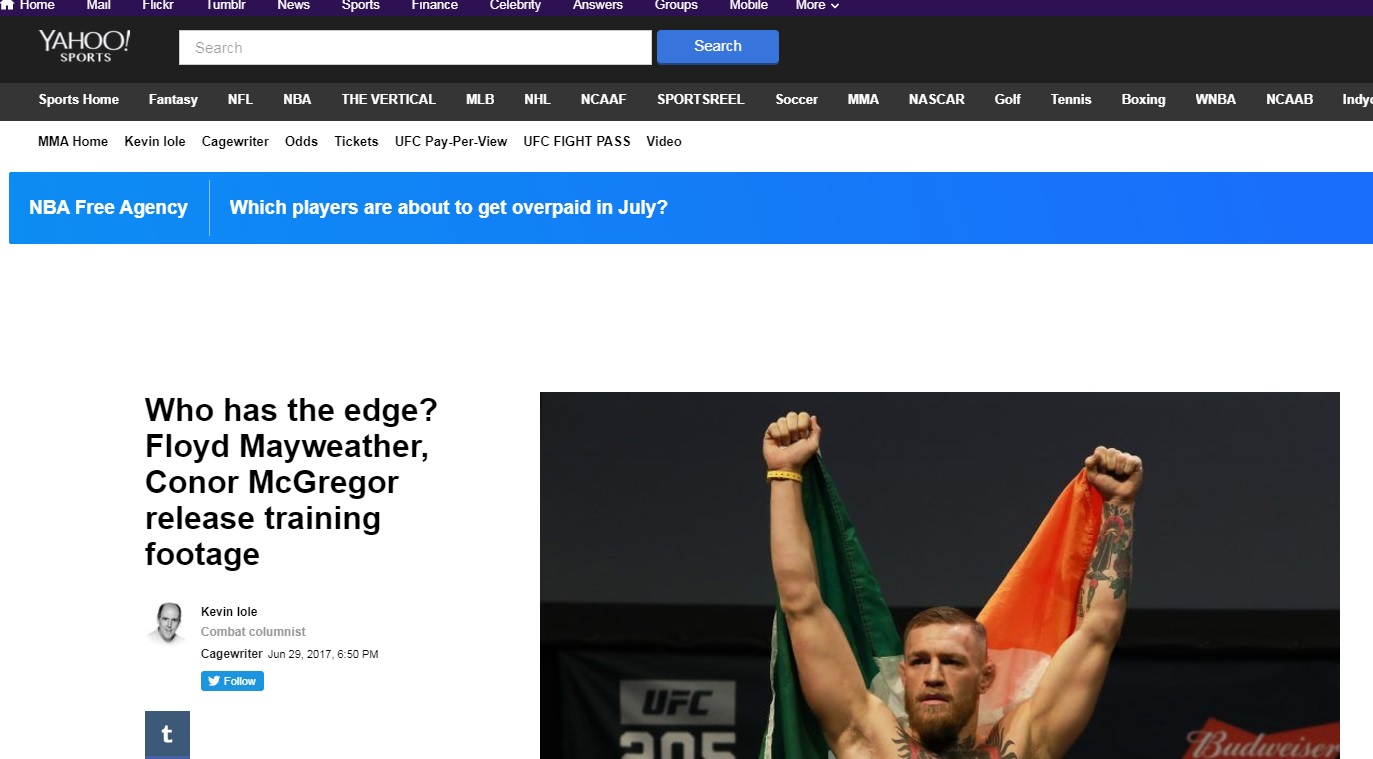 KTHXBYE
---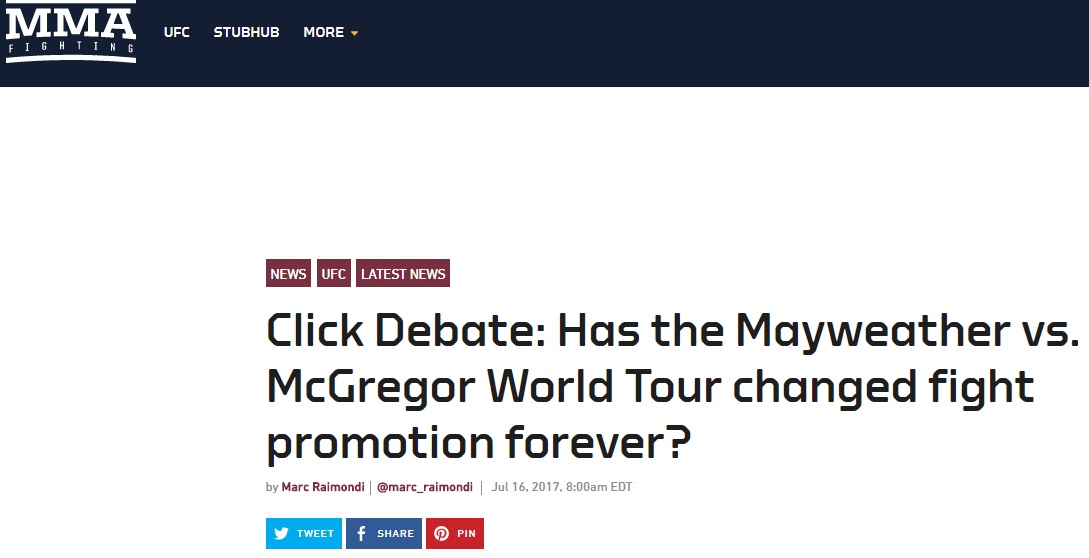 ---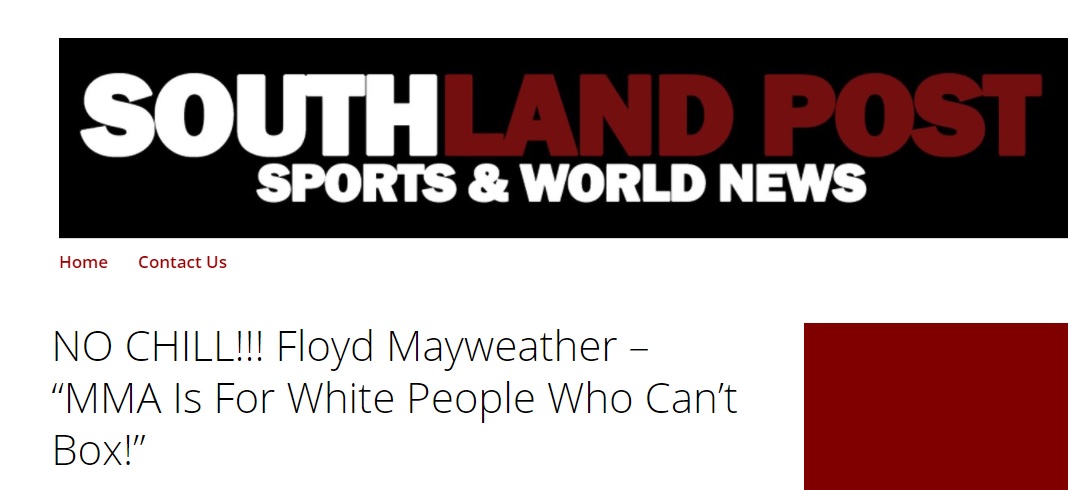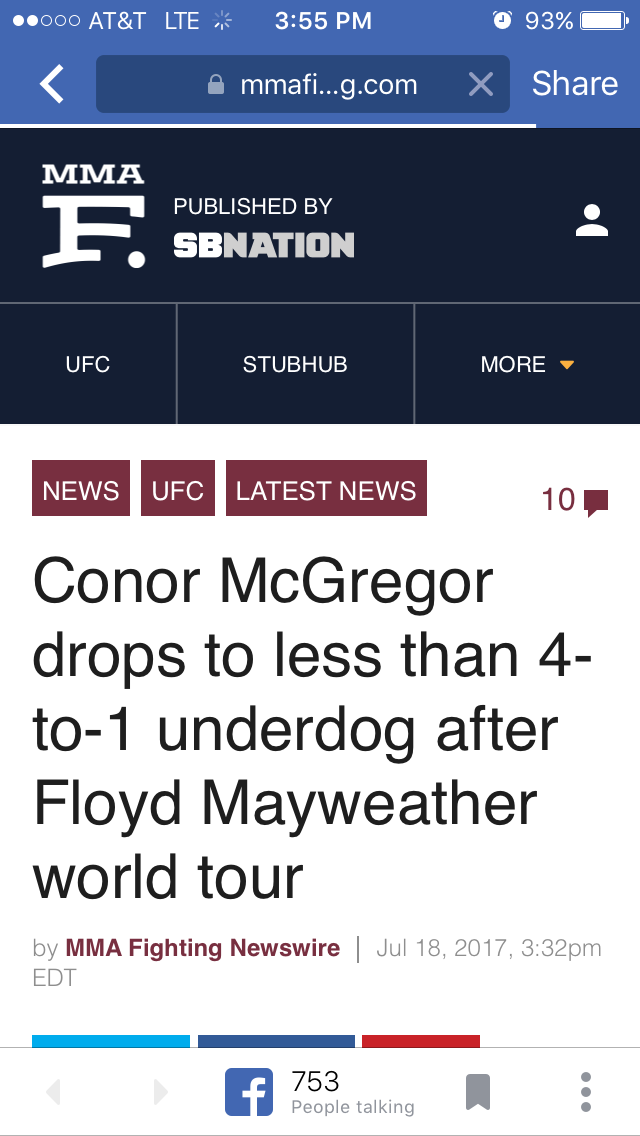 ---
I'm positive I'll write more about this … masterpiece later but for now, these are just SOME of the screen caps from a Deadspin piece. They include an actual, serious breakdown of each man's strengths. YES!!!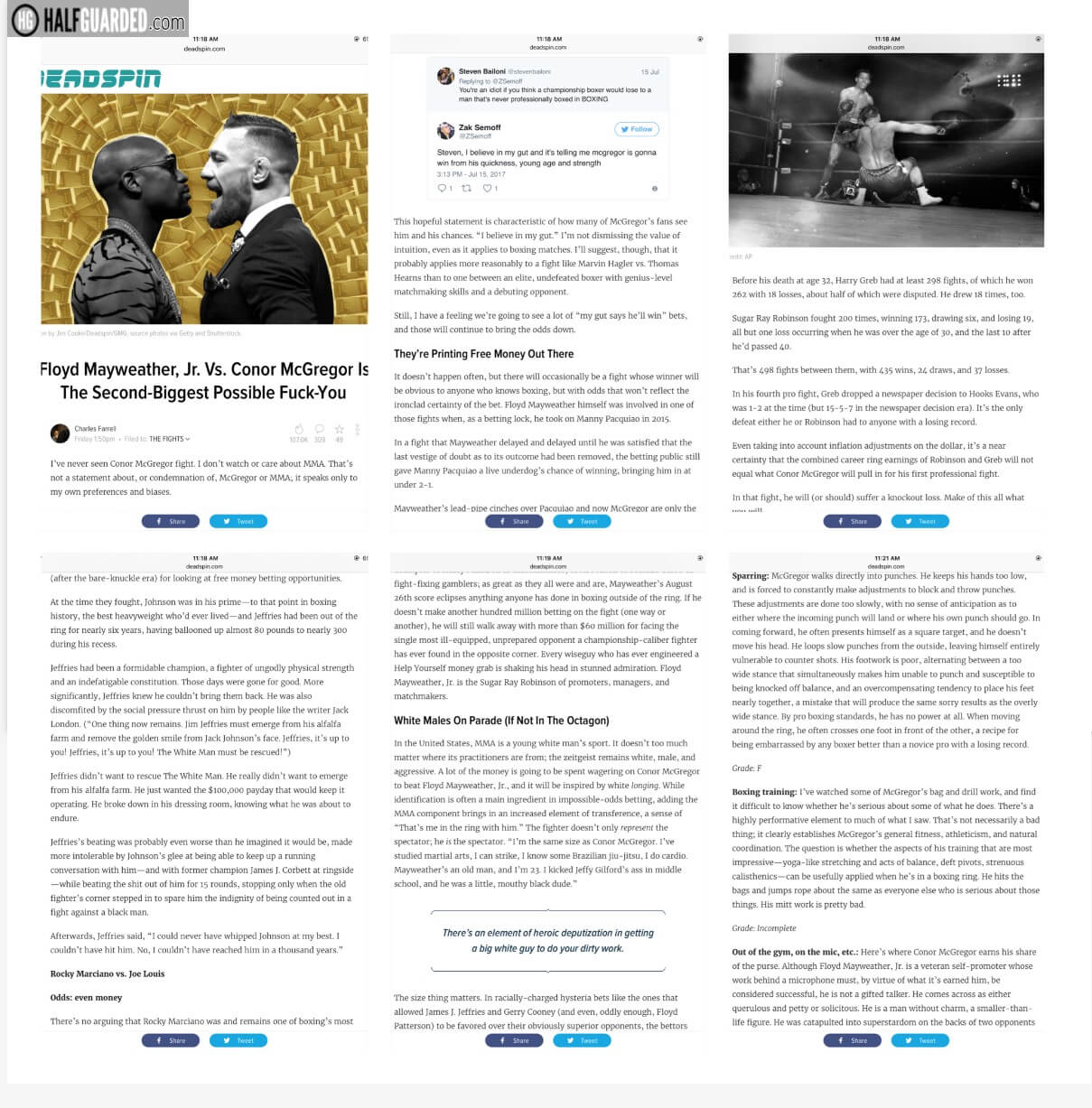 ---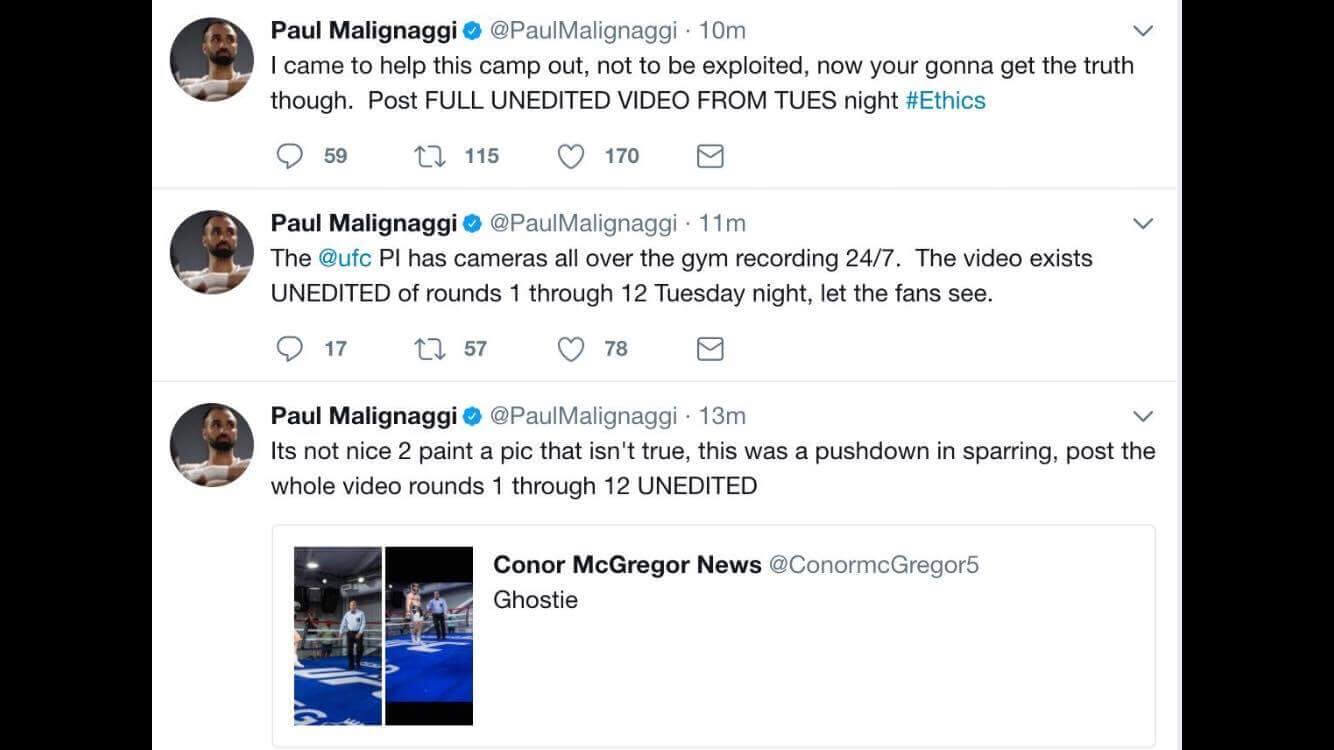 ---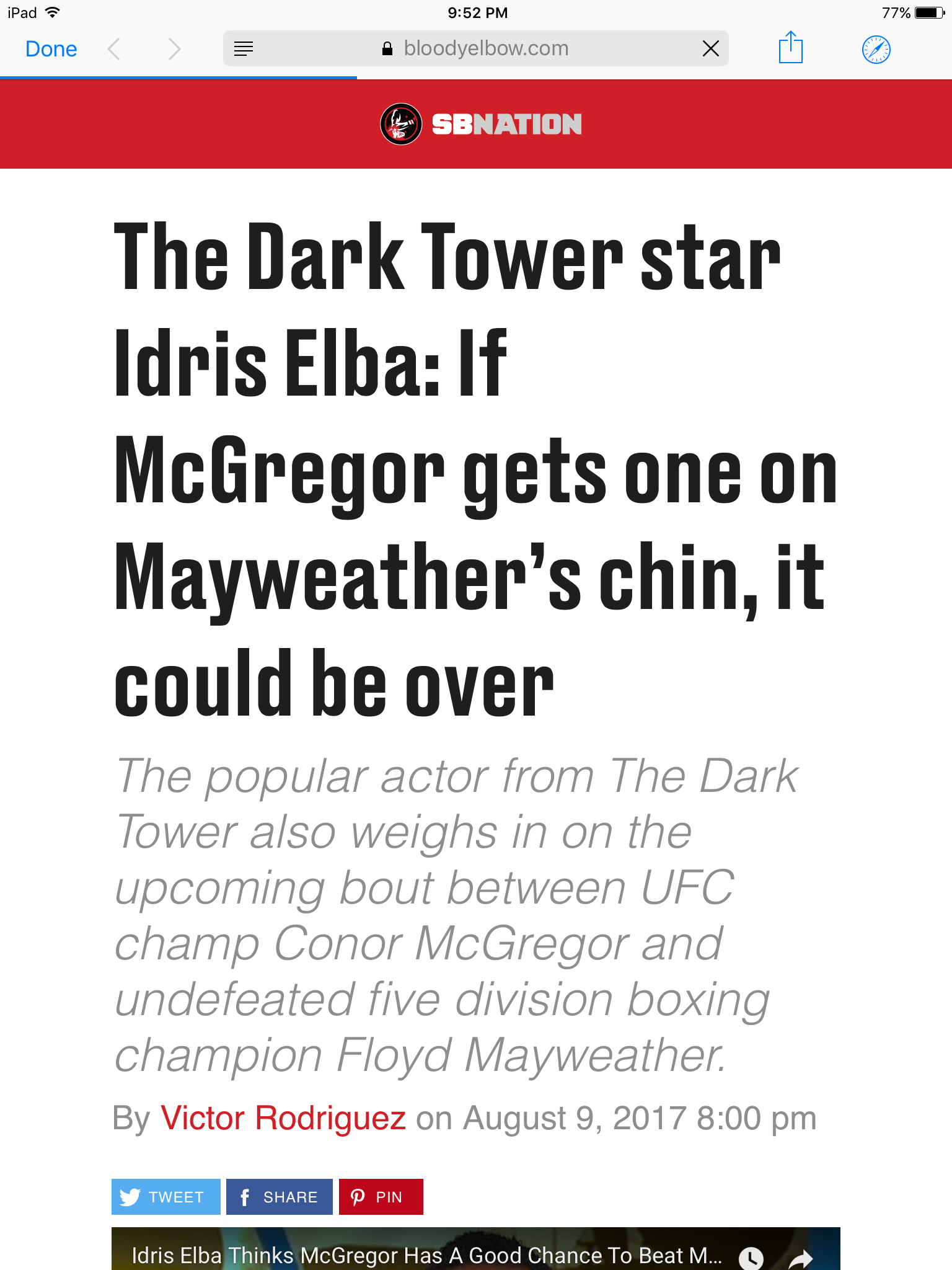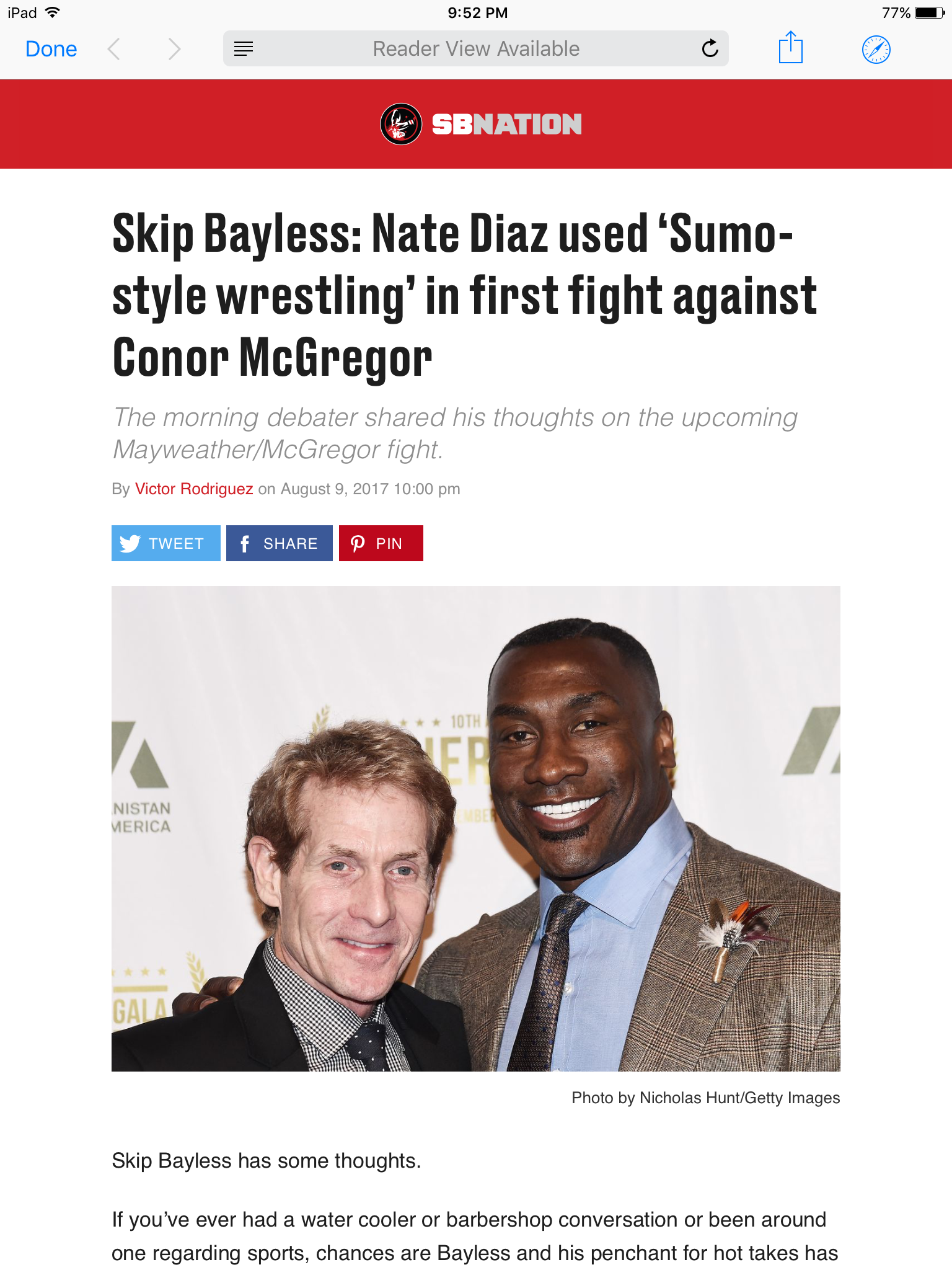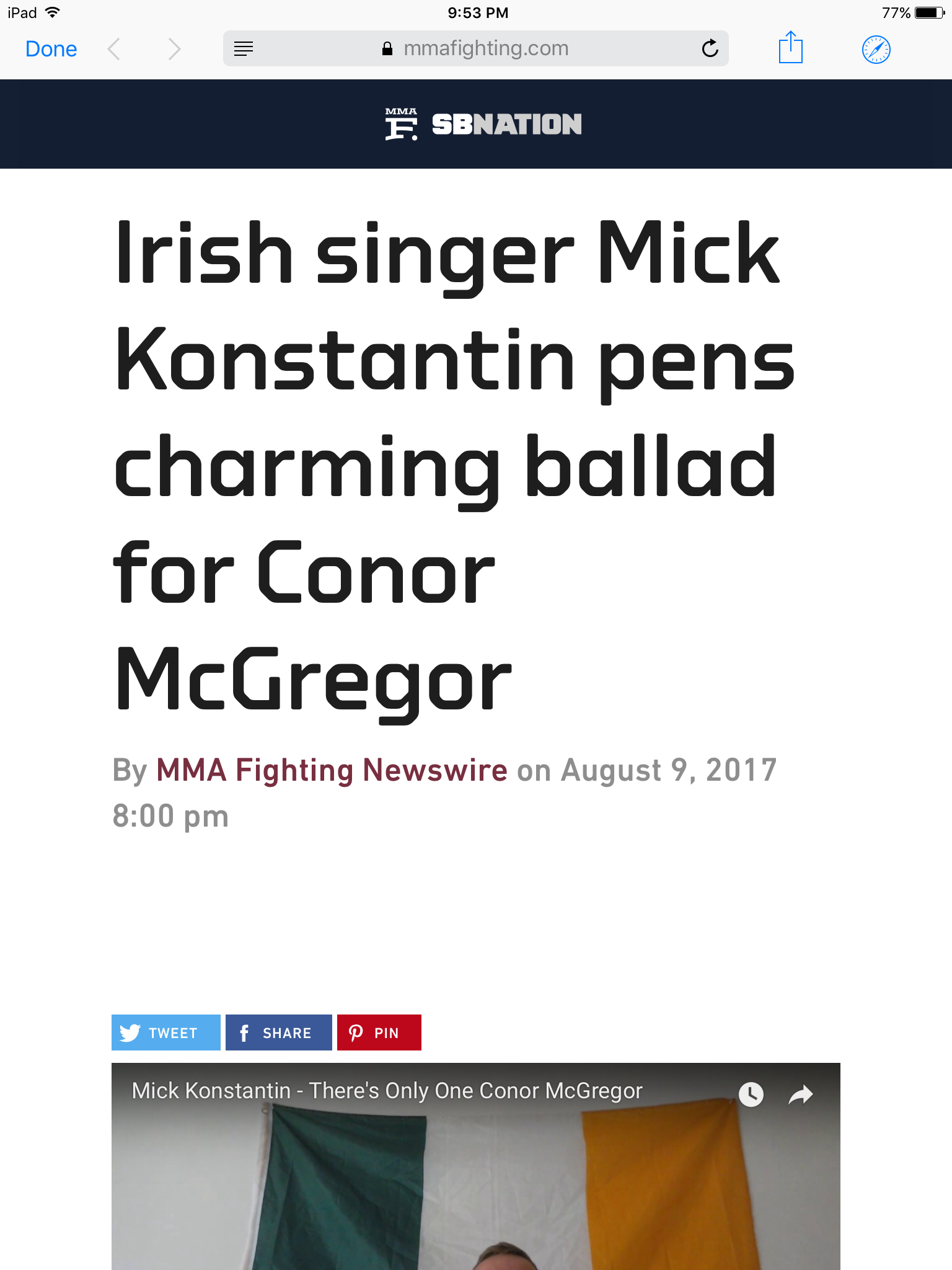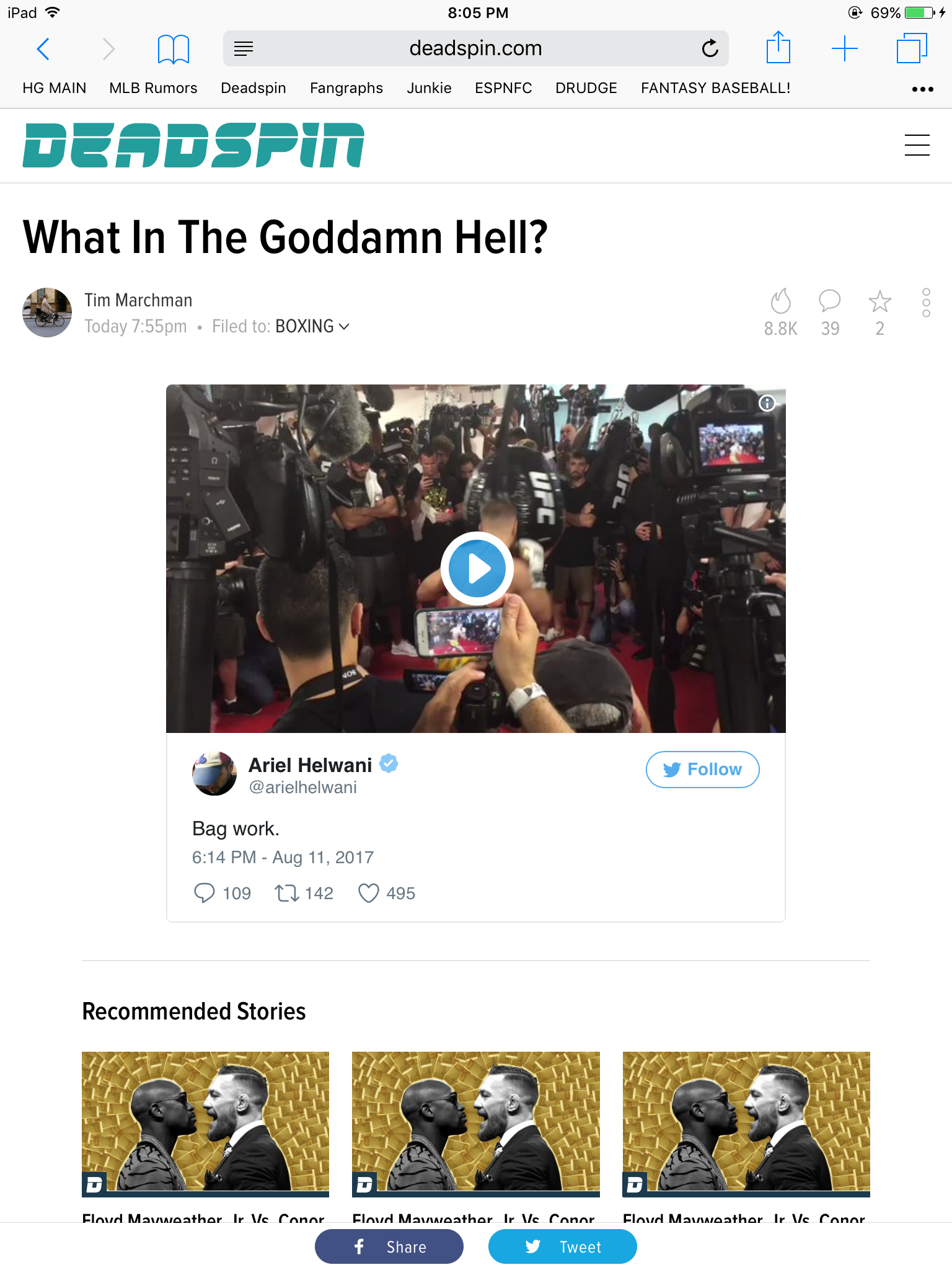 UFC products you can actually buy!